Carmel | 07/15/2019-07/26/2019
All Saints Day School


PRICING (2-WEEKS)
Note: All prices shown are for TWO-WEEKS of camp.
$819 Tuition
Tuition includes all instruction, activities and materials. It also includes two camp t-shirts, which should be worn daily. Lunch is NOT included.
Add-Ons
$70 – Morning Supervised Play (8am – 9am)
$140 – Afternoon Supervised Play (3pm – 6pm)
$6 – Extra camp t-shirt (2 shirts are included with your registration)
$6 – Extra camp CD (1 CD is included for each child registered)
Discounts
Family Discount:
$20 off per camper for 2 members of the same family
$30 off per camper for 3 members of the same family
$40 off per camper for 4 members of the same family – please contact us to register 4 or more members of the same immediate family
8060 Carmel Valley Road, Carmel, CA 93923
07/15/2019 – 07/26/2019 (M-F, 9am – 3pm)

Supervised play available 8am-9am and 3pm-6pm for an additional charge.
Adventures in Writing Camp is excited to come to All Saints Day School this summer with all new curriculum! This location will have first grade, elementary, and middle school programs! Our team of credentialed teachers, musicians and college students is ready to help new campers build confidence and fall in love with writing, and help returning campers continue to develop as writers!
As a note, we group campers by grade level. If your child is attending with a friend and they are entering the same grade, they will be grouped together.
Space available in 1st grade!
Space available in 2nd grade!
Space available in 3rd grade!
Space available in 4th grade!
Space available in 5th grade!
Space available in 6th grade!
Space available in 7th grade!
Only 3 spaces remaining in 8th grade!


Camp Staff
MEET THE TEAM
Matthew Koller, Site Administrator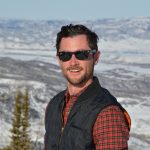 Matt is a longtime writer and photographer who has spent the past few years traveling the country as a freelance journalist and outdoor educator. He's excited to bring his passion for storytelling through the power of the written word to the classroom, engaging the next generation of aspiring writers!
Meg Guidi, Assistant Site Administrator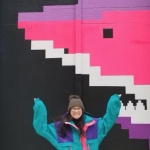 Meg is so excited to be joining the Adventures in Writing Camp team this year!When she's not at camp, she can be found coasting the recreational trail on her beach cruiser, paddle-boarding with the sea creatures beneath the wharf, or lollygagging at the aquarium.Meg currently attends graduate school in North Carolina and is thrilled to be back in her favorite coastal town for summer! Studying Counseling and Student Development, she loves to help students unlock their full potential. A fairly shy child, Meg used her imagination to go on adventures until she got the courage to explore outside of her California comfort zone. Now she can't wait to share that sense of exploration and wonder with campers as they craft their own stories this summer!
Rebecca Brown, Writing Ranger (1st Grade)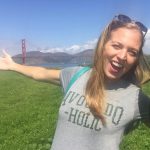 Pencils, Paper, Imagination... OH MY!!!!
Rebecca Brown is the lead teacher on the first grade team at McKinnon Elementary School in Salinas. She loves watching her little ones grow, learn, and be creative throughout the year. She will begin her fourth year with the "Fabulous In First" team!
This is her first year of Adventures in Writing Camp and is very excited to see where our minds take us, what stories we will uncover, and what adventures we will explore. She loves anything that involves creativity, being silly, and using your imagination. Writing and art is always a wonderful way to express your thoughts and feelings.
Rebecca has a Bachelors in Art Education and a Masters in Education and Teaching. She is looking forward to the writing journey you will all embark on this camp! Don't forget to ask her to teach you how to juggle!