Carmel | 07/15/2019-07/26/2019
All Saints Day School


PRICING (2-WEEKS)
Note: All prices shown are for TWO-WEEKS of camp.
$819 Tuition
Tuition includes all instruction, activities and materials. It also includes two camp t-shirts, which should be worn daily. Lunch is NOT included.
Add-Ons
$70 – Morning Supervised Play (8am – 9am)
$140 – Afternoon Supervised Play (3pm – 6pm)
$6 – Extra camp t-shirt (2 shirts are included with your registration)
$6 – Extra camp CD (1 CD is included for each child registered)
Discounts
Family Discount:
$20 off per camper for 2 members of the same family
$30 off per camper for 3 members of the same family
$40 off per camper for 4 members of the same family – please contact us to register 4 or more members of the same immediate family
8060 Carmel Valley Road, Carmel, CA 93923
07/15/2019 – 07/26/2019 (M-F, 9am – 3pm)

Supervised play available 8am-9am and 3pm-6pm for an additional charge.
Adventures in Writing Camp is excited to come to All Saints Day School this summer with all new curriculum! This location will have first grade, elementary, and middle school programs! Our team of credentialed teachers, musicians and college students is ready to help new campers build confidence and fall in love with writing, and help returning campers continue to develop as writers!
As a note, we group campers by grade level. If your child is attending with a friend and they are entering the same grade, they will be grouped together.
Space available in 1st grade!
Only 4 spaces remaining in 2nd grade!
Only 1 space remaining in 3rd grade!
Only 5 spaces remaining in 4th grade!
Space available in 5th grade!
Only 4 spaces remaining in 6th grade!
Space available in 7th grade!
Only 2 spaces remaining in 8th grade!


Camp Staff
MEET THE TEAM
Matthew Koller, Site Administrator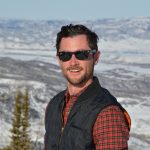 Matt is a longtime writer and photographer who has spent the past few years traveling the country as a freelance journalist and outdoor educator. He's excited to bring his passion for storytelling through the power of the written word to the classroom, engaging the next generation of aspiring writers!
Joseph Hildula, Writing Ranger (Middle School)
Here we have a member of the hildulus genus in his natural habitat, foraging for paperbacks in the untamed bookstores of San Francisco. The hildulus josepii can also be found running along the beach or strolling among the redwood groves of the California coast in search of wisdom not written. During the nine-month winter of Westercoast, the josepii hibernates in Carmel, where he daily performs one-hour shows for middle school students. Hildulus josepii is a fun-loving and friendly creature by nature, who will do just about anything within reason to get his students excited about an activity; he encourages students to view coursework through the lens of their personal experiences and make the material meaningful in their own lives. He has a dazzling array of tricks to accomplish this: he can pull a metaphor right out of a text, or make boredom disappear into thin air! It is said he can even make an 8th grader work productively with a member of the opposite gender, but this has never been documented in the wild.
Emily Frawley, Entertainment Ranger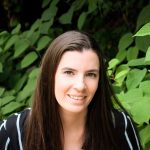 I am a history, science, and language arts teacher from New York City. I attended camp every summer of my childhood and spent eight years as a head counselor here in NY. I received my Bachelor's degree from Manhattanville College, where my softball team won the conference championship and appeared in the College World Series. I went on to play semiprofessional softball for two seasons as I began my teaching career, and still play for fun whenever I get the chance! I currently attend Lehman College, where I will receive my Master's degree in secondary education for social studies this December, with the plan to return to Lehman for a second Master's in science. As an avid wildlife photographer, most of my free time is spent racing around the city in search of rare bird species. We don't get very much wildlife in Manhattan besides birds, so I am beyond thrilled to return to Monterey this summer!
Caitlin Bird, Adventure Guide (Counselor)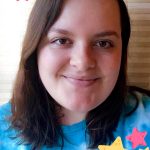 Caitlin Bird loves to travel- especially when she gets to travel into the minds of others through their imagination! Far off worlds and incredible adventures are waiting around every corner of a creative writer's brain, and she loves to explore every one of them!
She also loves to mix art, fun, and learning. Her favorite work so far has been putting together a giant portrait made entirely out of skittles, teaching students to translate their genetic traits into unique DNA bracelets, and helping budding authors participate in National Novel Writing Month every year! She also writes her own poetry books, and will brainstorm her next book on any available scrap of paper in her backpack during downtime.
During AIW camp this year, Caitlin is hoping to hear many tall tales from campers, and get in some fun in the sun as well! She hopes to plant the seed of creative writing in as many brains as possible, and see the roots of a confident, excited author take hold. When she is not encouraging kids to tell their stories, she can be found working on her Bachelor's in Health Promotion and Wellness at Purdue's Global Campus, and playing Dungeons & Dragons with her friends.
Tianna Delpozzo, Adventure Guide (Counselor)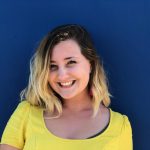 My name is Tianna (or Tia for short), and I am an Adventure Guide! I'm a recent college graduate from Peninsula College in Washington state. My degree is in Early Childhood Education, but I find so much joy in working with children of all ages and abilities. I was born and raised in Pacific Grove, CA, and am finally moving back home! I worked for Peninsula College as an Early Childhood Specialist for two years, and taught preschool at a Montessori School for many years prior. My true passion is connecting with children through conversation, and I love hearing their wisdom and ideas. I grew up dancing competitively all around the peninsula, and I am definitely a performer at heart. In my free time, I love to host private lessons or dance around my house! I remember writing being my largest interest growing up, and my favorite thing to do was write stories and make books. I hope to pass this passion along to all of the children I work with this summer!
Daniel Fagen, eBook Ranger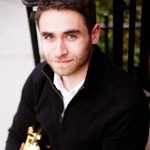 I am a musician and educator from New York City, currently residing in Harlem. Born and raised in Staten Island, I tried to play any and every instrument I could get my hands on as a child. I eventually decided to specialize in woodwind instruments, specifically the saxophone and clarinet. I completed my undergraduate studies at Binghamton University where I earned degrees in both Music and Psychology in 2010. After working for two years in the corporate world, I realized that my passion and calling lay in the worlds of education and music, so I left my job to pursue a Masters degree at Teachers College, Columbia University, which I completed in the Spring of 2014. Since then, I have been teaching at a public middle school in Manhattan where I primarily teach music, though I've taught courses in technology as well. As a performing musician, I have appeared with groups including the New Amsterdam Symphony Orchestra and the Philharmonic of Southern New Jersey. I have also recorded and performed with the modern Indie/Folk band "Thin Lear". My other hobbies include traveling, cooking, photography, and cycling.