Pleasanton | 07/08/2019-07/19/2019
Alisal Elementary


PRICING (2-WEEKS)
Note: All prices shown are for TWO-WEEKS of camp.
$819 Tuition
Tuition includes all instruction, activities and materials. It also includes two camp t-shirts, which should be worn daily. Lunch is NOT included.
Add-Ons
$70 – Morning Supervised Play (8am – 9am)
$140 – Afternoon Supervised Play (3pm – 6pm)
$100 – Daily Lunch & Snack
$6 – Extra camp t-shirt (2 shirts are included with your registration)
$6 – Extra camp CD (1 CD is included for each child registered)
Discounts
Family Discount:
$20 off per camper for 2 members of the same family
$30 off per camper for 3 members of the same family
$40 off per camper for 4 members of the same family – please contact us to register 4 or more members of the same immediate family
1454 Santa Rita Road, Pleasanton, CA 94566
07/08/2019 – 07/19/2019 (M-F, 9am – 3pm)

Supervised play available 8am-9am and 3pm-6pm for an additional charge.
Adventures in Writing Camp is excited to come to Alisal Elementary this summer with all new curriculum! This location will have first grade, elementary, and middle school programs! Our team of credentialed teachers, musicians and college students is ready to help new campers build confidence and fall in love with writing, and help returning campers continue to develop as writers!
As a note, we group campers by grade level. If your child is attending with a friend and they are entering the same grade, they will be grouped together.
Space available in 1st grade!
Space available in 2nd grade!
Space available in 3rd grade!
Space available in 4th grade!
Space available in 5th grade!
Only 2 spaces remaining in 6th grade!
Space available in 7th grade!
Only 1 space remaining in 8th grade!


Camp Staff
MEET THE TEAM
Taylor Cruz, Site Administrator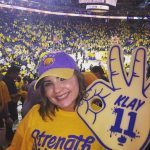 Taylor is born and raised in the Bay Area. She holds a Bachelors degree in Psychology and a Masters degree in Marriage and Family Therapy. She loves helping kiddos as a School Counselor. In her free time, she loves to do all outside things, softball, hiking, running, and going to sporting events. She is excited to spend another summer at AIW camp while meeting all of the enthusiastic writers!
Michelle Nunes, Writing Ranger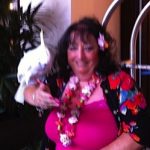 Wow! Michelle is so excited to be coming back to Adventures in Writing Camp! This will be her fourth year. Writing has been a passion for Michelle since she was a child. She loves bringing out the creativity and passion that writing brings in her students! Michelle taught in the Livermore School District for 19 years. She now is a tutor and teaches piano. In her free time she loves spending time with family and friends, reading, working out, and Michelle has started writing children's books that she hopes might be published some day. Hawaii is her favorite vacation place with beautiful beaches and great weather. AIW Camp is such a fun way to instill the love of writing in those who attend! Michelle is really looking forward to a fantastic camp filled with fun, laughter, music and of course, awesome writing!! See you at camp!! Hang loose!
Natalie Farrell, Assistant Site Administrator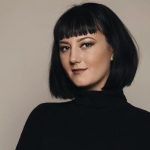 Natalie Farrell is a California native who holds an MA in Theatre Arts and a BA in Literature & Theatre Arts from UC Santa Cruz. Natalie has been working with and leading kids aged 4-18 as well as college students in various school and camp settings as a camp director, counselor, instructor, teacher, facilitator, mentor, and friend for 7+ years. During the school year she is on tour throughout Bay Area schools bringing interactive history theater programs with the company California Weekly Explorer. Natalie is also a published poet and playwright.
Jessica Johnson, Writing Ranger (1st Grade)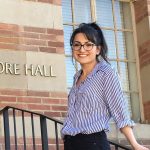 Hi campers! I'll be your Writing Ranger this summer and I can't wait to get started! I graduated from Cal Poly SLO with my Bachelors in Liberal Studies. I went on to get my teaching credential and Masters at San Jose State University. I will be getting my PhD from UCLA this coming Fall in Special Education with a focus in Autism. I have been able to observe and teach in various grade level classrooms. From a young age I have always had a passion for writing. I think writing can take you far and it's important to teach campers that their writing skills are of strong value. I can't wait to show campers the fun and creative ways they can write this summer! 🙂
Sharaya Wiley, Writing Ranger (Middle School)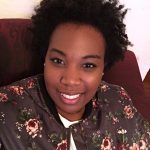 Hi! My name is Sharaya Wiley and I am a funny, energetic, sneaker-loving 5th grade teacher from Oakland, CA. I am a graduate of Hampton University where I majored in Broadcast Journalism and minored in Cinema Studies. I am currently pursuing my Master's Degree in Urban Education from Holy Names University. In my free time I enjoy writing poetry, listening to music, watching the Golden State Warriors, binge watching crime docuseries on Netflix, eating chocolate chip ice cream and shooting short films with my friends!
Audrey Cordisco, Adventure Guide (Counselor)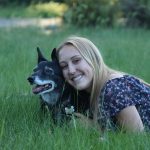 Audrey loves to read and write! She was enrolled in writing electives and in AP English during high school. Besides reading and writing, her favorite thing to do is play soccer! She likes to stay active with her friends and family. Audrey is very excited to meet all of the wonderful young writers joining her at AIW camp!
Cristopher Crisologo, eBook Ranger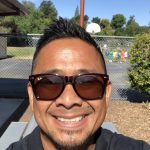 Cristopher "Cris" Crisologo is currently the 3rd Grade teacher at St. Joseph's School in Pinole, California. He has extensive experience working with children, as a teacher, counselor and athletic coach. He received his Masters Degree in Clinical Psychology, and also has a Bachelors Degree in Business Administration. Cris' teaching philosophy is heavily influenced by the "humanistic", "learner-centered" approach, made famous by psychologist Carl Rogers. He challenges kids using the "growth mindset" approach, teaching them to look at mistakes as an important springboard toward success. Cris is also an extreme sports fan, who loves his Golden State Warriors, and enjoys playing golf on his free time.
Morgan Mayhew, Adventure Guide (Counselor)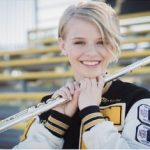 This is Morgan's second year as an Adventure Guide, and she loves to write. She especially loves write songs and poems. Morgan is currently student at the University of Kansas studying Music Therapy. She can play four instruments and loves to sing! Morgan loves mentoring students and helping them find creative ways to learn and remember information. She very excited to help students get their creative juices flowing during camp!
Sami Chiang, eBook Ranger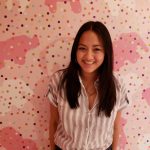 Samurai Sami has been working at AIW Camp since 2015, and has worn A LOT of different hats in the process, including curriculum writing, video editing, Adventure Guide-ing, and the occasional sombrero. She is so excited to make her debut as an eBook Ranger this summer! Samurai Sami earned her teaching credential and master's in Elementary Education from the Stanford Teacher Education Program. In her free time, she enjoys hiking, taking photos, and singing writing camp songs during awkward pauses.
Khaliah Byrd, Supervised Play Scout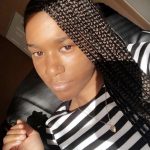 My name is Khaliah Byrd and I am a first year, child development major at Sacramento State University. Working with children has been a dream of mine for most of my life and now that I am in college, I have really been trying to figure out which direction I want to go in. Over the past year, I have completed two different internships which has allowed me to narrow down my career options. The first internship that I have ever participated in was called the "HEAL Program" which was actually a medical internship. At this internship, I was placed in the Maternal Child Health department along with the pediatrics department. In the Maternal Child Health department, I was able to assist midwives and labor and delivery nurses with deliveries as well as taking the vitals of pregnant women. In the pediatrics department, I was also able to take the vitals of infants,toddlers,preschoolers, grade schoolers, and some teens. The last internship that I participated in took place at Golden Empire Elementary School in Sacramento,CA. This internship has given me the opportunity to build my leadership skills and become more comfortable with 10 and 11 year olds. Although I had previous experience with working around children, I had never worked with kids that age so that internship has definitely given me the confidence to do so.