Pleasanton | 06/17/2019-06/28/2019
Alisal Elementary


PRICING (2-WEEKS)
Note: All prices shown are for TWO-WEEKS of camp.
$819 Tuition
Tuition includes all instruction, activities and materials. It also includes two camp t-shirts, which should be worn daily. Lunch is NOT included.
Add-Ons
$70 – Morning Supervised Play (8am – 9am)
$140 – Afternoon Supervised Play (3pm – 6pm)
$100 – Daily Lunch & Snack
$6 – Extra camp t-shirt (2 shirts are included with your registration)
$6 – Extra camp CD (1 CD is included for each child registered)
Discounts
Family Discount:
$20 off per camper for 2 members of the same family
$30 off per camper for 3 members of the same family
$40 off per camper for 4 members of the same family – please contact us to register 4 or more members of the same immediate family
1454 Santa Rita Road, Pleasanton, CA 94566
06/17/2019 – 06/28/2019 (M-F, 9am – 3pm)

Supervised play available 8am-9am and 3pm-6pm for an additional charge.
Adventures in Writing Camp is excited to come to Alisal Elementary this summer with all new curriculum! This location will have first grade, elementary, and middle school programs! Our team of credentialed teachers, musicians and college students is ready to help new campers build confidence and fall in love with writing, and help returning campers continue to develop as writers!
As a note, we group campers by grade level. If your child is attending with a friend and they are entering the same grade, they will be grouped together.

Space available in 2nd grade!
Space available in 3rd grade!
Space available in 4th grade!
Space available in 5th grade!
Only 2 spaces remaining in 6th grade!
Only 1 space remaining in 7th grade!
8th Grade is FULL for this camp!
Click HERE to be added to the waitlist.


Camp Staff
MEET THE TEAM
Taylor Cruz, Site Administrator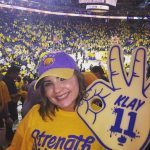 Taylor is born and raised in the Bay Area. She holds a Bachelors degree in Psychology and a Masters degree in Marriage and Family Therapy. She loves helping kiddos as a School Counselor. In her free time, she loves to do all outside things, softball, hiking, running, and going to sporting events. She is excited to spend another summer at AIW camp while meeting all of the enthusiastic writers!
Michelle Nunes, Writing Ranger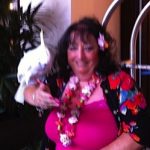 Wow! Michelle is so excited to be coming back to Adventures in Writing Camp! This will be her fourth year. Writing has been a passion for Michelle since she was a child. She loves bringing out the creativity and passion that writing brings in her students! Michelle taught in the Livermore School District for 19 years. She now is a tutor and teaches piano. In her free time she loves spending time with family and friends, reading, working out, and Michelle has started writing children's books that she hopes might be published some day. Hawaii is her favorite vacation place with beautiful beaches and great weather. AIW Camp is such a fun way to instill the love of writing in those who attend! Michelle is really looking forward to a fantastic camp filled with fun, laughter, music and of course, awesome writing!! See you at camp!! Hang loose!
Ayla Levita, Assistant Site Administrator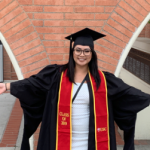 Hello, my name is Ayla Levita. I completed my student-teaching in December of 2018 and began substitute teaching for Milpitas Unified School District (my alma mater) and Swing Education shortly after. I have a Bachelor of Arts in Social Work from SJSU and a Master of Arts in Teaching from USC. I am a dog mama of 3 rescued, rambunctious but lovable puppies! At under 5 feet tall I still consider myself a BIG foodie! Traveling, going on foodventures, and spending time with family and friends are my main passions in life aside from teaching!
Karen Frock, Writing Ranger (Middle School)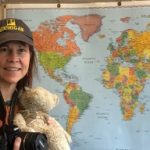 Karen is excited to be joining the Adventures in Writing Camp team as a Middle School Writing Teacher. Karen brings a love of writing, literature, and art to camp. She especially loves the Writing Process (from brainstorming topics to editing, to illustrating to publication). There is no greater writing joy than helping children of all ages realize they have stories to tell and that they are authors! A California credentialed teacher with a Masters Degree in Reading and Language Acquisition, Karen joins the AIW Camp team with a wealth of teaching and writing knowledge. Currently teaching 5-7 grade Language Arts in Contra Costa County, Karen has vast experience teaching writing to children in grades K-8. When not teaching writing, Karen tells stories with photography and travels the world. Karen is excited to be part of the AIW Camp team and can't wait to meet the campers and hear their stories!
Audrey Cordisco, Adventure Guide (Counselor)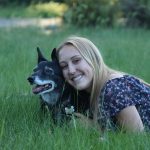 Audrey loves to read and write! She was enrolled in writing electives and in AP English during high school. Besides reading and writing, her favorite thing to do is play soccer! She likes to stay active with her friends and family. Audrey is very excited to meet all of the wonderful young writers joining her at AIW camp!
Callie Garrett, Entertainment Ranger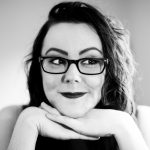 Callie Garrett holds a B.A in Music from Simpson University where she studied jazz, musical theatre, and classical vocal techniques. A passionate performer and educator, Callie works in the Tri-City area teaching and directing. She has been honored to work on projects such as Bye Bye Birdie (StarStruck Theatre), and Wizard of Oz (Irvington Conservatory Theatre). Some of her favorite performance credits include Legally Blonde (Enid Hoopes), and Mary Poppins (Mary Poppins). Her recent adventure was as Production Manager/Vocal Director at Irvington Conservatory Theater in Fremont, CA (Fiddler On the Roof, As You Like It, Wizard of Oz) mentoring young actors and fostering their love of the performing arts.
Cristopher Crisologo, eBook Ranger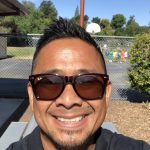 Cristopher "Cris" Crisologo is currently the 3rd Grade teacher at St. Joseph's School in Pinole, California. He has extensive experience working with children, as a teacher, counselor and athletic coach. He received his Masters Degree in Clinical Psychology, and also has a Bachelors Degree in Business Administration. Cris' teaching philosophy is heavily influenced by the "humanistic", "learner-centered" approach, made famous by psychologist Carl Rogers. He challenges kids using the "growth mindset" approach, teaching them to look at mistakes as an important springboard toward success. Cris is also an extreme sports fan, who loves his Golden State Warriors, and enjoys playing golf on his free time.
Janae Bruessard, Adventure Guide (Counselor)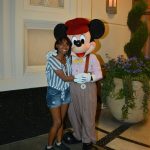 Hi there campers and parents! Janae Bruessard is the new Adventure Guide for Adventures in Writing Camp of 2019! Some important things to note are that she gets along well with kids because she is always friendly, fun, open, and understanding when she interacts with them. When she worked as a Reading/Writing Tutor and as a Babysitter/Tutor, she utilized these skills in order to connect with the students she worked with in a meaningful way. Additionally, Janae worked as a Food Service Associate at Great America, so feel free to ask her what it was like working at a bunch of different food stations! You can also ask her any other food-related questions because she loves food in general! Janae briefly attended college in a different state at Southeast Missouri State University. She had a fun time there and worked really hard all semester long. She received straight A's and made the Dean's List at the end of the semester! Whoo-hoo! Janae also performed exceptionally well all throughout high school and received many Honor Roll Awards. In her senior year, she graduated with a GPA of 4.2! Outside of camp, Janae likes to paint, read, write, and sing. She's currently writing a novel that she plans to have published some day! Janae has a natural passion and talent for writing. She started writing at a young age, and reading many books helped her learn how to write properly. Writing not only allows her to be creative, but it also helps her build the necessary professional skills that she will need in order to have a successful career. She has a desire to help the campers be professional, yet creative in their writing. She wants to teach them the fundamentals of writing so that they can deliver what they're trying to communicate in an effective way. Janae can't wait to meet the campers this summer! She's really looking forward to it!
Kayanat Khan, Adventure Guide (Counselor)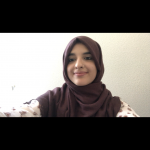 Hi all,
My name is Kayanat Khan I am a senior undergraduate student at Mills College. I really enjoy working with children as they are the most precious beings. I grew up in the busy city of London and still visit my parents every year and I moved to California six years ago. Children not only bring joy to me but I am always astonished at how creative and unique they are There are many reasons I want to work with children the main reason is that they are very creative and have the most fascinating ideas. By helping children through there milestones and developmental stages we can help them reach their full potential. I really look forward to working with the campers this summer, writing and creating new ideas and importantly having a great time!
Ipsita Chatterjee, Secretary of Shenanigans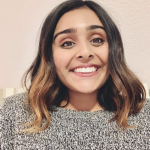 Ipsita is excited to start a Secretary of Shenanigans at the Pleasanton Camp this semester! As she is a recent University of Arizona graduate, she is excited to spend her summer before graduate school at the University of Southern California with AIW camp. While this is Ipsita's first summer with AIW, she spent the three summers as a camp counselor for the City of Fremont, and was a lifeguard and swim instructor for autistic children a few summers before that. During her time as a camp counselor and lifeguard, she learned the importance of not only responsibility and patience but also how to have a fun time. In her free time, she enjoys participating in musical theatre, creative writing projects, and hanging out with friends. She is an energetic, passionate individual, and is excited for the fun adventures this summer!
Kayla Terry, Supervised Play Scout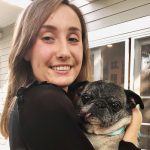 Kayla Terry is a rising junior at Loyola Marymount University in Los Angeles, where she studies two of her passions, animation and history! Kayla was born and raised in Pleasanton, California and grew up with a love of storytelling and art with her twin sister. As a kid, Kayla absolutely loved making picture books (often times about her dog!), acting in plays, and eventually found herself drawn to animation, where she combined her love of stories and the visual arts. Some of Kayla's inspirations include the director Hayao Miyazaki and the Impressionist painter Claude Monet. Currently, Kayla continues to write by creating screenplays and taking courses in screenwriting. Additionally, her favorite book series is the Leviathan trilogy by Scott Westerfeld. Some of Kayla's other interests include fashion, culture, travel, music (she plays the trumpet!), and documentary films. For six summers, Kayla volunteered as an "Elf," or Youth Camp Counselor, at Diablo Day Camp in Lafayette, California, where it was her mission to bring enthusiasm, teach, and support campers through songs, crafts, cooking, and more! Kayla is always happy to share creativity with people of all ages and she believes that the arts truly connect people. Kayla is thrilled to join the AIW Camp team this summer and cannot wait to meet all the young creatives and writers!