Burlingame | 07/08/2019-07/19/2019
Burlingame Intermediate School


PRICING (2-WEEKS)
Note: All prices shown are for TWO-WEEKS of camp.
$859 Tuition
Tuition includes all instruction, activities and materials. It also includes two camp t-shirts, which should be worn daily. Lunch is NOT included.
Add-Ons
$70 – Morning Supervised Play (8am – 9am)
$140 – Afternoon Supervised Play (3pm – 6pm)
$100 – Daily Lunch & Snack
$6 – Extra camp t-shirt (2 shirts are included with your registration)
$6 – Extra camp CD (1 CD is included for each child registered)
Discounts
Family Discount:
$20 off per camper for 2 members of the same family
$30 off per camper for 3 members of the same family
$40 off per camper for 4 members of the same family – please contact us to register 4 or more members of the same immediate family
1715 Quesada Way, Burlingame, CA 94010
07/08/2019 – 07/19/2019 (M-F, 9am – 3pm)

Supervised play available 8am-9am and 3pm-6pm for an additional charge.
Adventures in Writing Camp is excited to return to Burlingame Intermediate School this summer with all new curriculum! This location will have first grade, elementary, and middle school programs! Our team of credentialed teachers, musicians and college students is ready to help new campers build confidence and fall in love with writing, and help returning campers continue to develop as writers!
As a note, we group campers by grade level. If your child is attending with a friend and they are entering the same grade, they will be grouped together.
1st Grade is FULL for this camp!
Click HERE to be added to the waitlist.
2nd Grade is FULL for this camp!
Click HERE to be added to the waitlist.
3rd Grade is FULL for this camp!
Click HERE to be added to the waitlist.
Space available in 4th grade!
Space available in 5th grade!
6th Grade is FULL for this camp!
Click HERE to be added to the waitlist.
7th Grade is FULL for this camp!
Click HERE to be added to the waitlist.
8th Grade is FULL for this camp!
Click HERE to be added to the waitlist.


Camp Staff
MEET THE TEAM
Deborah Mar, Site Administrator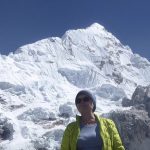 Dr. Mar is a recently retired school administrator/teacher. She has been an educator for over 30 years and has two Master's degrees (go Cal!) and a doctorate in Organizational Leadership from the University of La Verne. Her hobbies include adventure travel and writing, which she shares through her blog, DebVentures.com. She is excited to assist campers become published writers this summer!
Zoe Marinkovich, Writing Ranger (1st Grade)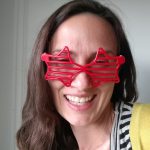 Zoe can often be heard shouting with joy her favorite camp cheer "You Rock! You Rock like a Rock Star!" Zoe loves cheers, games and camp more than anything in this universe. She has been a camp counselor for more than 20 years. During the "off season," you can find her in a classroom. She has taught second grade as well as middle and high school levels. She is a credentialed teacher with a Master's degree in Education from San Francisco State University and a doctorate in International and Multicultural Education from the University of San Francisco. She has taught writing at almost every grade level including helping graduate students with their dissertations. She loves to help students stay motivated through revisions and reach for the stars.
Lark Leet, Assistant Site Administrator
Lark was raised in Palos Verdes California and has been living in the Bay Area for the last 27 years. She is a mother of three boys one via adoption. She has also been a foster mother and an educator for 15 years. Having graduated from California State University, East Bay, she currently pursuing a master's degree in Special Education. While in college she volunteered with the AmeriCorps program for low income and at-risk children. That is where she realized her passion for working with children and wanting to make a difference in their lives. She loves working with students and being part of their wonderful educational journey. In her free time, she enjoys reading, baking, playing the didgeridoo, going to the opera, cheering for the SF Giants and spending time with her husband and children.
Theresa Yob, Writing Ranger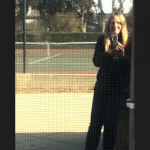 Creative Writing rocks her world! Especially teaching individual students how to begin an exciting original story or guiding a group of second to fifth graders in creating their own original stories. Theresa is thrilled to experience their stories, dreams, and visions, then help them to capture these on the page. She's ready for a new adventure at Adventures in Writing Camp this summer! This is her fourth year with AIW Camp where she uses everything she learned from her M.A. in English/Creative Writing (SFSU, 2001) and her Teacher Credential Program (NDNU) to guide young writers in creating a book of their own! She's presently teaching English at BHS.
Megan Cisneros, Adventure Guide (Counselor)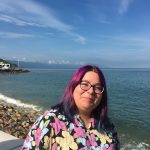 This is Megan's fourth year at AIW, and she is so stoked to be back! She goes to Southern Oregon University and is majoring in Elementary Education and minoring in Criminology. She hopes to teach kindergarten or first grade, or possibly work in the Juvenile Justice field. During the school year she is a Site Lead for YMCA's after-school program. Megan loves walking her four dogs, hunting ghosts, reading, dancing, going to the beach, and glitter. She is very excited meet all the new campers and see some returning faces!
Christian Foley, Entertainment Ranger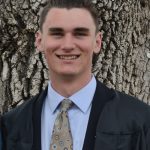 Christian is a rising freshman at Purdue University with a knack for the 3 "r's": reading, writing, and reaching items kept on high shelves. He fun, friendly, and outgoing, and loves watching the joy that campers gather from seeing their own progress as aspiring authors.
An experienced youth soccer coach, Christian also is a master of field games, coaxing the inner athlete out of even the most unsuspecting campers. From player to moderator, he prides himself on appearing to be everywhere at during troop time, and sees it as his responsibility to ensure that every camper is reaching full enjoyment both on the field and in the classroom.
Christian is also an Eagle scout, aspiring musician, competitive soccer player, and former competitive archer.
Maddie Wong, Adventure Guide (Counselor)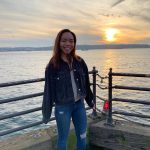 Maddie Wong is currently a student at the University of Washington majoring in Political Science and minoring in Writing and International Studies. At the University of Washington, Maddie participates in student government and is involved in a pre-law fraternity. She hopes to attend law school after graduating college and aspires to have a career in International Law. Born and raised in the Bay Area, Maddie attended St. Ignatius College Prep in San Francisco where she discovered her passions for reading, writing, and public speaking. She loves reading books, especially anything by J.D. Salinger, and desires to use her talents for writing and public speaking as a lawyer. Maddie is also a big fan of the outdoors and enjoys hiking, running, and going to Giants games with her friends and family. Maddie?s experience as a summer camp counselor includes three years of coaching a rowing camp and two years of volunteering at a summer after-school program for elementary schoolers at the Pomeroy Center. This experience sparked Maddie?s love for spending time with kids of all ages which gives her the opportunity to utilize her positive and upbeat personality. Maddie is very excited to be an Adventure Guide at AIW and hopes to have fantastic times sharing her love for writing and showing kids how much fun writing can be!
Alyce Thornhill, Adventure Guide (Counselor)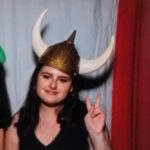 "A little nonsense now and then, is cherished by the wisest men." - Roald Dahl
Alyce Thornhill recently graduated from Aragon High School and is excited to start at University of California, Santa Cruz in the Fall. She will be studying history and hopes to become a teacher.
Alyce has spent the past few years tutoring young students in math and reading at Kumon, and has found that teaching children how to read, and seeing their excitement upon realizing what they are capable of, to be a rewarding and fascinating experience.
She loves music, movies, Roald Dahl books (The Witches is her favorite) and -- most of all -- to write! This will Alyce's first year at AIW and she is thrilled to help campers find and grow their passions for writing and creating.
Gabriella Schmidt, Adventure Guide (Counselor)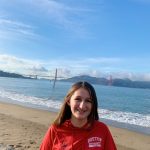 Gabriella is a student at Boston University majoring in Political Science and Communication. In college she is a member of the sailing team. After graduating college she hopes to work for the education department in the government.
Gabriella or Gabby loves reading. Her favorite authors are Trenton Lee Stewart, Alyssa Mastromonaco, and David Litt to name a few. She likes reading non fiction books about people who worked in government and sometimes science fiction ;). Gabby says that reading a lot is important to becoming a good writer! Other than that, Gabby loves sailing, spending time walking around the different neighborhoods of San Francisco with her friends, snowboarding, and trying new restaurants.
Gabby loves spending time with kids! She volunteered at the Ella Hill Hutch Community Center in San Francisco for three years. She is so excited to continue her work with kids at AIW and showing kids how fun writing can be!!
Natalia Leakos, Adventure Guide (Counselor)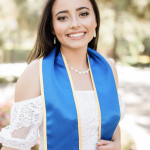 Natalia has been working with young students since being in high school. She loves teaching, inspiring and helping others, and having fun of course! Alongside creative writing (narratives), Natalia loves science, running, and playing her violin. In fact, she also loves to WRITE about MUSIC. Natalia graduated from UCLA in 2018 with a Bachelor's degree in Biology and a minor in Music History. She did a lot of writing and music-listening for that Music History minor, and she loves to share those passions with anyone interested! Natalia currently works in a California Independent School in Los Angeles, and is looking forward to pursuing her career in education (or wherever life takes her)!
Logan Turner, Adventure Guide (Counselor)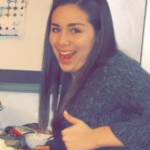 Logan Turner is a student at Bucknell University where she studies Comparative Humanities. At Bucknell, she works for the professor of Music Education, teaches music in local preschool and special needs classes, and sings in an a capella group. Logan has always been passionate about connecting with children, and since she has had the opportunity to teach in college she has developed a love for education. Since childhood, Logan has enjoyed writing not only as a means of communication but also as a form of creative expression. Whether it be creating kooky short stories as a child, writing for her school newspaper in high school, or writing essays comparing ancient philosophical teachings to modern films for her college major, writing has always been an important part of her life and she believes that it is an essential life skill. Logan looks forward to showing campers a fun-loving approach to writing and helping them grow!
Erica Zatarain, Adventure Guide (Counselor)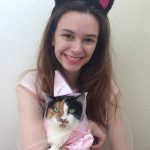 Erica is very excited to be spending her summer at Adventures in Writing Camp! She can't wait to sing, dance, write and be silly with campers! Erica has a surplus of experience entertaining elementary students. Currently, she is attending San Francisco State, where she's majoring in Hospitality and Tourism, an industry which suits her energetic and outgoing nature. Erica loves animals and spending time with her kitties. She combines her passion for animals and people by volunteering with the Therapy Animals Program at San Francisco State. It brings her joy to be a one-woman welcoming committee for the program and help her peers come out of their shells and be more comfortable. Erica also loves writing. In school she wasn't so keen about writing and found it a chore. But once she discovered a "Magical Side of Writing", her whole perspective changed and now she can't get enough of it! Erica writes all the time for fun and has written many stories. She has also participated in musical theater since she was little and loves to perform and be silly. Erica can't wait to meet the campers and help them make memories and grow a love of writing!
Kristina Zatarain, Adventure Guide (Counselor)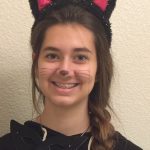 Kristina Zatarain is thrilled to be joining Adventures in Writing for her first time as an Adventure Guide! Currently a student at San Francisco State, she plans to stop climate change, starting by earning her degree in Environmental Science. A Principal's Honor Roll student looking to continue her academic success, Kristina is hardworking and dedicated to her work - whether it be writing essays or playing games with summer campers. Outside of school, Kristina is a complete book fanatic and an animal lover who often combines those passions by speeding through fantasy novels beside her beloved cats. Kristina also enjoys spending time with her six-year-old cousin, particularly when channeling her inner artist and drawing pictures for them to color. Kristina has taken numerous dance and musical theater classes for eight years and loves having fun with fellow performers of all ages. She can't wait to meet her new campers and create a wonderful experience for them to remember!
MADISON KITTREDGE, Adventure Guide (Counselor)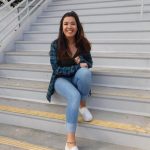 My name is Madison Kittredge, but you can call me Maddy for short. I am currently a college student at California State University Long Beach, having just finished my second year there. I major in English Literature and minor in Comparative World Literature. I am from San Francisco and went to Lowell High School. I have enjoyed reading and writing before I could remember. There was not a public event that I did not bring a book to. In fact, I wanted to be a writer in middle school, but since then my dream job has shifted. I now want to go into publishing, as I have learned that reading and editing are truly where my heart lies. I am the resident editor of my friend group, not only because I love to edit, but also because I have a keen eye for grammar, syntax, and diction. I spend most of my time curled up with a good book or helping my younger siblings and friends with their writing assignments. I hope that my appreciation for reading and writing can help others in their writing endeavors, all it takes is a honest chance and practice.
Kaci Brennan, eBook Ranger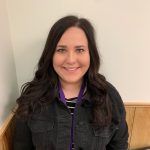 I am Kaci Brennan and I am 28 years old from Fresno, CA. I recently just moved back to San Francisco and am planning on teaching Kindergarten/1st grade this upcoming fall. I am a credentialed teacher that has been working in grades K-3 for two years, and I have loved every second of it. I attended Fresno State, where I majored in Child Development and minored in English and I am so excited to share my love of writing with campers this summer! I am currently a graduate student working towards my Masters in Special Education. In my freetime, I love spending time at Oracle Park watching the San Francisco Giants try their best to win some games. I have an English Bulldog that loves to adventure through the parks of the city. I also love to spend time with my friends and family - hopefully somewhere enjoying the sunshine and some good music. I am looking forward to getting to know you all this summer!
Kathryn Durham, eBook Ranger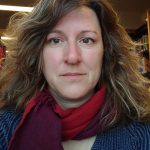 Hi. I am Kathryn Durham and I've been a writing teacher for over seven years now.I started my writing career at the University of Massachusetts-Amherst, and was a Freshman Writing Instructor there. I stayed in that position for two years.I'm also a [non-licensed] Landscape Architect. In the past, I've created and written a full-length documentary in Portland, ME, for SALT Center for Documentary Field Studies, where worked alongside a Black & White Print Photographer. Later, in Kittery, ME, I was employed as a beat reporter, serving that community as a print journalist at Foster's Daily Democrat--a Portsmouth, NH-based daily newspaper.
I am presently a Studio Art/Fine Arts student in San Francisco and currently a 30-Day Substitute Teacher licensed by the State of CA, where I teach with Marin County Office of Education, grades elementary through high school. Happy to be here with you this summer. Enjoy writing, Kathryn Durham
Elena DeNoia, Secretary of Shenanigans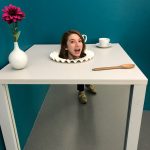 Energetic Elena is back for one more round of Adventures in Writing Camp! She is graduating from UC Santa Cruz (Go Banana Slugs!) in the summer with a Bachelor's in History. Elena hopes to one day get her PhD and work at the archives in Washington D.C. Elena was an Adventure Guide with AIW Camp for the past three summers and loved it so much she just HAD to come back! In her spare time, she likes to read, play soccer, and sing Disney songs with her friends!
Dylan Winward, Supervised Play Scout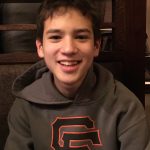 Dylan is a British American who was born and raised in London, England. He goes to high school at a boarding school in the UK where he is on an academic merit-based scholarship. He enjoys debating (and has been to international finals); soccer and creative writing. He spends a lot of his summers in California (a chance to see the sun) and joined after enjoying the adventures in writing camp in previous years. His favorite writers are William Shakespeare, Richard Curtis and James Dashner. He also loves working with kids, having previously taught chemistry, math and physical education to elementary school children.
Julian Leet, Supervised Play Scout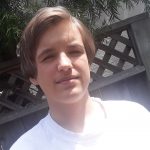 Julian was born in San Francisco, California. He currently attends Westmoor High School in Daly City. He loved all the Jeff Kinney "Diary of a Wimpy Kid" books in elementary school. He's presently reading Neil Gaiman's graphic novel series, which has inspired him to become a graphic novelist someday. He also enjoys painting and drawing in different art mediums. He has worked with children of different physical and mental capabilities and can help provide a fun but safe environment for campers of all ages and abilities. In his free time, Julian likes going to movies with his friends, laser tag and riding his skateboard.