Burlingame | 07/08/2019-07/19/2019
Burlingame Intermediate School


PRICING (2-WEEKS)
Note: All prices shown are for TWO-WEEKS of camp.
$829 Early Registration Price ($859 after 04/01/2019)
Tuition includes all instruction, activities and materials. It also includes two camp t-shirts, which should be worn daily. Lunch is NOT included.
Add-Ons
$70 – Morning Supervised Play (8am – 9am)
$140 – Afternoon Supervised Play (3pm – 6pm)
$100 – Daily Lunch & Snack
$6 – Extra camp t-shirt (2 shirts are included with your registration)
$6 – Extra camp CD (1 CD is included for each child registered)
Discounts
Family Discount:
$20 off per camper for 2 members of the same family
$30 off per camper for 3 members of the same family
$40 off per camper for 4 members of the same family – please contact us to register 4 or more members of the same immediate family
1715 Quesada Way, Burlingame, CA 94010
07/08/2019 – 07/19/2019 (M-F, 9am – 3pm)

Supervised play available 8am-9am and 3pm-6pm for an additional charge.
Adventures in Writing Camp is excited to return to Burlingame Intermediate School this summer with all new curriculum! This location will have first grade, elementary, and middle school programs! Our team of credentialed teachers, musicians and college students is ready to help new campers build confidence and fall in love with writing, and help returning campers continue to develop as writers!
As a note, we group campers by grade level. If your child is attending with a friend and they are entering the same grade, they will be grouped together.
Only 4 spaces remaining in 1st grade!
Only 3 spaces remaining in 2nd grade!
Only 2 spaces remaining in 3rd grade!
Space available in 4th grade!
Space available in 5th grade!
Only 2 spaces remaining in 6th grade!
Only 2 spaces remaining in 7th grade!
Only 3 spaces remaining in 8th grade!


Camp Staff
MEET THE TEAM
Deborah Mar, Site Administrator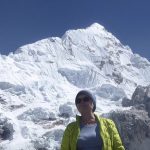 Dr. Mar is a recently retired school administrator/teacher. She has been an educator for over 30 years and has two Master's degrees (go Cal!) and a doctorate in Organizational Leadership from the University of La Verne. Her hobbies include adventure travel and writing, which she shares through her blog, DebVentures.com. She is excited to assist campers become published writers this summer!
Zoe Marinkovich, Writing Ranger (1st Grade)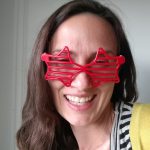 Zoe can often be heard shouting with joy her favorite camp cheer "You Rock! You Rock like a Rock Star!" Zoe loves cheers, games and camp more than anything in this universe. She has been a camp counselor for more than 20 years. During the "off season," you can find her in a classroom. She has taught second grade as well as middle and high school levels. She is a credentialed teacher with a Master's degree in Education from San Francisco State University and a doctorate in International and Multicultural Education from the University of San Francisco. She has taught writing at almost every grade level including helping graduate students with their dissertations. She loves to help students stay motivated through revisions and reach for the stars.
Lark Leet, Assistant Site Administrator
Lark was raised in Palos Verdes California and has been living in the Bay Area for the last 27 years. She is a mother of three boys one via adoption. She has also been a foster mother and an educator for 15 years. Having graduated from California State University, East Bay, she currently pursuing a master's degree in Special Education. While in college she volunteered with the AmeriCorps program for low income and at-risk children. That is where she realized her passion for working with children and wanting to make a difference in their lives. She loves working with students and being part of their wonderful educational journey. In her free time, she enjoys reading, baking, playing the didgeridoo, going to the opera, cheering for the SF Giants and spending time with her husband and children.
Theresa Yob, Writing Ranger
Teaching Creative Writing rocks her world! Whether it's one-on-one teaching individual students how to begin an exciting original story or guiding a group of third to fifth graders in creating their own customized travel brochures, Theresa is amazed and thrilled to experience their stories, dreams, and visions then help them to capture these on the page. This past school year, Theresa worked with sixth graders on writing personal and unique stories at a Middle School in South San Francisco. She's prepped up and ready for a new adventure at Adventures in Writing Camp this summer! This is her fourth year with AIW Camp where she uses everything she learned from her M.A. in English/Creative Writing (SFSU, 2001) and her Teacher Credential training (NDNU) to guide young writers to create a book of their own! She's also taught Adult classes in Journals and Memoirs in San Francisco, Millbrae, Burlingame, San Mateo and online.
Megan Cisneros, Adventure Guide (Counselor)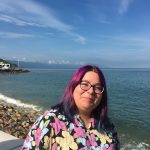 This is Megan's fourth year at AIW, and she is so stoked to be back! She goes to Southern Oregon University and is majoring in Elementary Education and minoring in Criminology. She hopes to teach kindergarten or first grade, or possibly work in the Juvenile Justice field. During the school year she is a Site Lead for YMCA's after-school program. Megan loves walking her four dogs, hunting ghosts, reading, dancing, going to the beach, and glitter. She is very excited meet all the new campers and see some returning faces!
Ashley Thigpen, eBook Ranger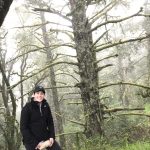 "You can make anything by writing."- C.S. Lewis
I am super excited for my first year with Adventures in Writing Camp! I received my degree in Education from the University of Illinois at Chicago. After graduating I taught 8th grade math for Livermore Valley. This coming year I will be making a big change to teaching the 4th grade in Daly City. When I am not busy in the classroom I continue my love for the sport of soccer by coaching a girl's soccer team. I enjoy being able to have fun with children inside and outside of the classroom, which is why I am so enthusiastic to be able to be part of the Adventures in Writing Camp this summer.