Fremont | 07/22/2019-08/02/2019
Mission Valley Elementary


PRICING (2-WEEKS)
Note: All prices shown are for TWO-WEEKS of camp.
$819 Tuition
Tuition includes all instruction, activities and materials. It also includes two camp t-shirts, which should be worn daily. Lunch is NOT included.
Add-Ons
$70 – Morning Supervised Play (8am – 9am)
$140 – Afternoon Supervised Play (3pm – 6pm)
$100 – Daily Lunch & Snack
$6 – Extra camp t-shirt (2 shirts are included with your registration)
$6 – Extra camp CD (1 CD is included for each child registered)
Discounts
Family Discount:
$20 off per camper for 2 members of the same family
$30 off per camper for 3 members of the same family
$40 off per camper for 4 members of the same family – please contact us to register 4 or more members of the same immediate family
41700 Denise St, Fremont, CA 94539
07/22/2019 – 08/02/2019 (M-F, 9am – 3pm)

Supervised play available 8am-9am and 3pm-6pm for an additional charge.
Adventures in Writing Camp is excited to return to Fremont this summer, with all new curriculum! Camp will be held in our new Fremont "home" at Mission Valley Elementary. This location will have first grade, elementary, and middle school programs! Our team of credentialed teachers, musicians and college students is ready to help new campers build confidence and fall in love with writing, and help returning campers continue to develop as writers!
As a note, we group campers by grade level. If your child is attending with a friend and they are entering the same grade, they will be grouped together.
Only 4 spaces remaining in 1st grade!
2nd Grade is FULL for this camp!
Click HERE to be added to the waitlist.
3rd Grade is FULL for this camp!
Click HERE to be added to the waitlist.
4th Grade is FULL for this camp!
Click HERE to be added to the waitlist.
5th Grade is FULL for this camp!
Click HERE to be added to the waitlist.
Only 2 spaces remaining in 6th grade!
Only 5 spaces remaining in 7th grade!
Only 5 spaces remaining in 8th grade!


Camp Staff
MEET THE TEAM
Jenny Situ, Site Administrator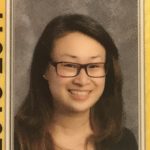 Jenny was raised in the Bay Area and enjoys traveling, tinkering, baking, swimming and working with people! One of her most memorable experiences was snorkeling with whale sharks in the Philippines. Wow! What an Adventure! She's passionate about helping students achieve their potential and expand their creativity. Jenny is excited to return to AIW camp again this summer!
Taylor Cruz, Assistant Site Administrator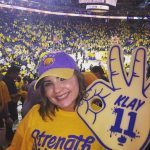 Taylor is born and raised in the Bay Area. She holds a Bachelors degree in Psychology and a Masters degree in Marriage and Family Therapy. She loves helping kiddos as a School Counselor. In her free time, she loves to do all outside things, softball, hiking, running, and going to sporting events. She is excited to spend another summer at AIW camp while meeting all of the enthusiastic writers!
Fatima Zahid, Writing Ranger (Middle School)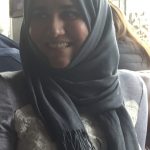 Fatima's passion for writing is paralleled only by her love for reading… be it fiction, non-fiction, online blogs, stories, books, the back of a cereal box or the menu of a local diner… she believes that inspiration for writing can be found anywhere and everywhere. Her love and expertise in writing come from a profound childhood love for classic and modern literature. What started as making up bedtime stories for her siblings, developed into a pungent urge for learning and creating different techniques of writing to engage her audience.After getting her bachelors' degree in Media and Communication, she worked at a private events firm, a government's PR office, a women empowerment NGO in a South Asian country and then later a copywriting and content marketing agency in Dubai, U.A.E.Today, she applies her first-hand knowledge of traditional business writing, e-marketing, consumer, lifestyle, fiction and non-fiction writing with a snazzy twist, as a freelance writer, blogger, and a writing ranger at AIW camp.
Jessica Johnson, Writing Ranger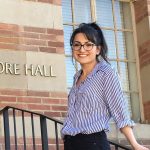 Hi campers! I'll be your Writing Ranger this summer and I can't wait to get started! I graduated from Cal Poly SLO with my Bachelors in Liberal Studies. I went on to get my teaching credential and Masters at San Jose State University. I will be getting my PhD from UCLA this coming Fall in Special Education with a focus in Autism. I have been able to observe and teach in various grade level classrooms. From a young age I have always had a passion for writing. I think writing can take you far and it's important to teach campers that their writing skills are of strong value. I can't wait to show campers the fun and creative ways they can write this summer! 🙂
Zoe Bader, Entertainment Ranger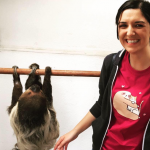 Zoe Bader is a 5th and 6th English Language Arts Teacher in Los Angeles. She spends her summers in San Jose with her family and to work for Adventures in Writing Camp. She loves how the camp teaches writing in a fun and interactive way! Zoe has been teaching for 5 years and has been involved in Adventures in Writing Camp for the past 3 years. Zoe received her undergrad degree in arts education at UCLA, and went on to receive her Masters in Education at Loyola Marymount University. She is so excited to join the Adventures in Writing Team again this year.
Kristine Tsung, eBook Ranger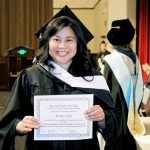 Hello there. I'm Karaoke Kristine. Whenever my students shine, you will hear me sing.
To tell you a little bit about me: I graduated from UC Berkeley with a high honors degree in architecture, and completed my teacher's credential and masters in education from San Jose State University.
Currently, I teach fourth grade at Berryessa Union School District in San Jose. In less than a year, I created a rigorous guided reading system drawn from Benchmark Advance ELA/ELD materials, and implemented it in my own classroom. As a result, 25 out of 26 students' reading levels improved. 20 students reached their personal reading goal. 15 students read above grade level. 2 fourth grade students reached level Z.
In addition, I received: 2018, ArtsEdConnect Teacher Grant for social studies PBL "How might we create a 22nd mission?" 2018 - 2019, History of San Jose Teacher Grant for social studies lesson "Journey to California." 2017, National Bullying Prevention Center Students with Solutions.
My teaching style is: student-centered approach; multi-sensory teaching; gradual release of responsibility; and tier 1 strategies with UDL.
I am the creator of the award-winning children's multimedia property, BuzzingBOTS (yaybots.com).
This is my third year at AIW, and I am glad to be back!