Fremont | 07/22/2019-08/02/2019
Mission Valley Elementary


PRICING (2-WEEKS)
Note: All prices shown are for TWO-WEEKS of camp.
$819 Tuition
Tuition includes all instruction, activities and materials. It also includes two camp t-shirts, which should be worn daily. Lunch is NOT included.
Add-Ons
$70 – Morning Supervised Play (8am – 9am)
$140 – Afternoon Supervised Play (3pm – 6pm)
$100 – Daily Lunch & Snack
$6 – Extra camp t-shirt (2 shirts are included with your registration)
$6 – Extra camp CD (1 CD is included for each child registered)
Discounts
Family Discount:
$20 off per camper for 2 members of the same family
$30 off per camper for 3 members of the same family
$40 off per camper for 4 members of the same family – please contact us to register 4 or more members of the same immediate family
41700 Denise St, Fremont, CA 94539
07/22/2019 – 08/02/2019 (M-F, 9am – 3pm)

Supervised play available 8am-9am and 3pm-6pm for an additional charge.
Adventures in Writing Camp is excited to return to Fremont this summer, with all new curriculum! Camp will be held in our new Fremont "home" at Mission Valley Elementary. This location will have first grade, elementary, and middle school programs! Our team of credentialed teachers, musicians and college students is ready to help new campers build confidence and fall in love with writing, and help returning campers continue to develop as writers!
As a note, we group campers by grade level. If your child is attending with a friend and they are entering the same grade, they will be grouped together.
Only 1 space remaining in 1st grade!
2nd Grade is FULL for this camp!
Click HERE to be added to the waitlist.
3rd Grade is FULL for this camp!
Click HERE to be added to the waitlist.
4th Grade is FULL for this camp!
Click HERE to be added to the waitlist.
5th Grade is FULL for this camp!
Click HERE to be added to the waitlist.
Only 1 space remaining in 6th grade!
Only 5 spaces remaining in 7th grade!
Only 5 spaces remaining in 8th grade!


Camp Staff
MEET THE TEAM
Jenny Situ, Site Administrator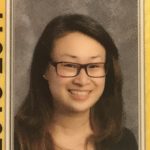 Jenny was raised in the Bay Area and enjoys traveling, tinkering, baking, swimming and working with people! One of her most memorable experiences was snorkeling with whale sharks in the Philippines. Wow! What an Adventure! She's passionate about helping students achieve their potential and expand their creativity. Jenny is excited to return to AIW camp again this summer!
Taylor Cruz, Assistant Site Administrator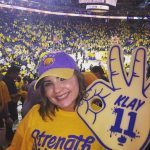 Taylor is born and raised in the Bay Area. She holds a Bachelors degree in Psychology and a Masters degree in Marriage and Family Therapy. She loves helping kiddos as a School Counselor. In her free time, she loves to do all outside things, softball, hiking, running, and going to sporting events. She is excited to spend another summer at AIW camp while meeting all of the enthusiastic writers!
Jessica Johnson, Writing Ranger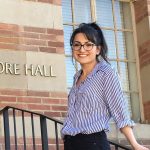 Hi campers! I'll be your Writing Ranger this summer and I can't wait to get started! I graduated from Cal Poly SLO with my Bachelors in Liberal Studies. I went on to get my teaching credential and Masters at San Jose State University. I will be getting my PhD from UCLA this coming Fall in Special Education with a focus in Autism. I have been able to observe and teach in various grade level classrooms. From a young age I have always had a passion for writing. I think writing can take you far and it's important to teach campers that their writing skills are of strong value. I can't wait to show campers the fun and creative ways they can write this summer! 🙂
Zoe Bader, Entertainment Ranger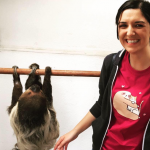 Zoe Bader is a 5th and 6th English Language Arts Teacher in Los Angeles. She spends her summers in San Jose with her family and to work for Adventures in Writing Camp. She loves how the camp teaches writing in a fun and interactive way! Zoe has been teaching for 5 years and has been involved in Adventures in Writing Camp for the past 3 years. Zoe received her undergrad degree in arts education at UCLA, and went on to receive her Masters in Education at Loyola Marymount University. She is so excited to join the Adventures in Writing Team again this year.
Jennavi Nguyen, Adventure Guide (Counselor)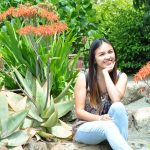 Hi parents and future campers! My name is Jennavi Nguyen and I am super excited to be an Adventure Guide this summer. A little bit about me, I am currently studying at Cal Poly SLO as a Psychology major with a minor in Child Development. I am entering my senior year and hope to pursue a career in working with children of all ages and backgrounds with learning disabilities. Through my previous experiences of working one on one with kids, such as tutoring through Kumon or an after school program at Searles Elementary for my high school Child Development class, I really developed a passion in working with kids and helping them in the best way I can. I truly believe that when it comes to working with kids, you learn just as much as you teach. So, I can't wait to spend this summer with these amazing campers! (:
Saim Mohammed, Adventure Guide (Counselor)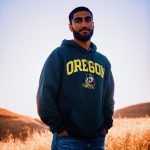 Saim here! The most adventurous human being you'll ever meet. I enjoy snowboarding, jet skiing, basketball, football, lifting, hiking, rafting, concerts, and just being with nature. I just love being in nature surrounded by fresh air and the sound of the wind. Some of my hobbies include music, cars, sports, and photography. Nothing beats a good old joke though!
Camille Santiago, Adventure Guide (Counselor)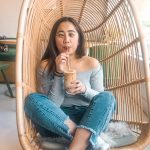 Camille is your friendly adventure guide who loves to have fun while learning. She loves brainstorming ideas to create a story to make it come to life. Camille loved acting ever since she was young. She participated in three plays during her college career. If you ask her nicely, she'll act out a story with you! Aside from acting, she loves sports. She played volleyball and lacrosse. If you mention Marvel superheroes or Disney movies with her, she can talk about them all day.
Sharon Wang, Adventure Guide (Counselor)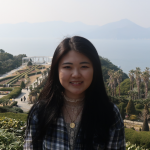 Hello! I am currently an undergrad student at UC San Diego studying business and have lived in the Bay Area all my life. Some of my hobbies include cooking, traveling and learning new languages. Currently, I speak Mandarin Chinese, English and a very tiny bit of Korean, and my dream destination is Santorini. I also really enjoy watching and reading mysteries, it's thrilling to see the plot unravel at the end. I hope I can offer my many experiences in reading and writing, as well as my favorite hobby, traveling, to spark up some ideas and create a fun conversation as an Adventure guide.
Lelia Feyzbakhsh, Adventure Guide (Counselor)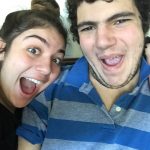 Hello there!My name is Lelia (Lily-uh), but a lot of people prefer to call me Lily. Either one works for me, and I love nicknames. I am 18, and about to enter my second year at Ohlone College as a music major. I have been lucky enough to have a natural ability to work with children, specifically students with special needs(gifts). My brother has autism, and he has been my complete inspiration to pursue a career in teaching and music therapy. I have some big dreams. One day I want to build my own school, teach, and somehow manage to be a singer all at once. I love writing poetry and reading. There is something magical about them. I love to learn and be enlightened by other people's words, and I believe writing allows people to release their minds without the pressure of the spoken word. I am super quirky, creative, and I laugh all the time. I am so excited for a new adventure! Thanks for learning a little about me!
Kristine Tsung, eBook Ranger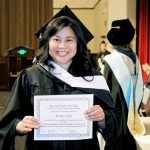 Hello there. I'm Karaoke Kristine. Whenever my students shine, you will hear me sing.
To tell you a little bit about me: I graduated from UC Berkeley with a high honors degree in architecture, and completed my teacher's credential and masters in education from San Jose State University.
Currently, I teach fourth grade at Berryessa Union School District in San Jose. In less than a year, I created a rigorous guided reading system drawn from Benchmark Advance ELA/ELD materials, and implemented it in my own classroom. As a result, 25 out of 26 students' reading levels improved. 20 students reached their personal reading goal. 15 students read above grade level. 2 fourth grade students reached level Z.
In addition, I received: 2018, ArtsEdConnect Teacher Grant for social studies PBL "How might we create a 22nd mission?" 2018 - 2019, History of San Jose Teacher Grant for social studies lesson "Journey to California." 2017, National Bullying Prevention Center Students with Solutions.
My teaching style is: student-centered approach; multi-sensory teaching; gradual release of responsibility; and tier 1 strategies with UDL.
I am the creator of the award-winning children's multimedia property, BuzzingBOTS (yaybots.com).
This is my third year at AIW, and I am glad to be back!
Jemina Trinh, Secretary of Shenanigans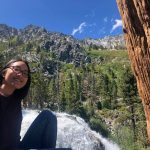 Hello! My name is Jemina Trinh and I am a Bay Area native. I am currently pursuing my Bachelor's in Biological Sciences at UC Davis. I love to work with kids and my passion for it was only stoked after my experience of volunteering/tutoring children. I have volunteered to sit one-on-one with children and help them learn how to unlock the worlds hidden behind books.
Asides from my experience, I am absolutely in love with reading and am thrilled to be a part of the team to help young students learn how to write great pieces of writing. I look forward to meeting everyone and if you see me, don't hesitate to say hi!
Janae Bruessard, Supervised Play Scout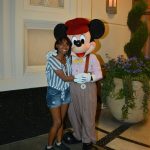 Hi there campers and parents! Janae Bruessard is the new Adventure Guide for Adventures in Writing Camp of 2019! Some important things to note are that she gets along well with kids because she is always friendly, fun, open, and understanding when she interacts with them. When she worked as a Reading/Writing Tutor and as a Babysitter/Tutor, she utilized these skills in order to connect with the students she worked with in a meaningful way. Additionally, Janae worked as a Food Service Associate at Great America, so feel free to ask her what it was like working at a bunch of different food stations! You can also ask her any other food-related questions because she loves food in general! Janae briefly attended college in a different state at Southeast Missouri State University. She had a fun time there and worked really hard all semester long. She received straight A's and made the Dean's List at the end of the semester! Whoo-hoo! Janae also performed exceptionally well all throughout high school and received many Honor Roll Awards. In her senior year, she graduated with a GPA of 4.2! Outside of camp, Janae likes to paint, read, write, and sing. She's currently writing a novel that she plans to have published some day! Janae has a natural passion and talent for writing. She started writing at a young age, and reading many books helped her learn how to write properly. Writing not only allows her to be creative, but it also helps her build the necessary professional skills that she will need in order to have a successful career. She has a desire to help the campers be professional, yet creative in their writing. She wants to teach them the fundamentals of writing so that they can deliver what they're trying to communicate in an effective way. Janae can't wait to meet the campers this summer! She's really looking forward to it!