Danville | 07/08/2019-07/19/2019
Montair Elementary


PRICING (2-WEEKS)
Note: All prices shown are for TWO-WEEKS of camp.
$789 Early Registration Price ($819 after 04/01/2019)
Tuition includes all instruction, activities and materials. It also includes two camp t-shirts, which should be worn daily. Lunch is NOT included.
Add-Ons
$70 – Morning Supervised Play (8am – 9am)
$140 – Afternoon Supervised Play (3pm – 6pm)
$100 – Daily Lunch & Snack
$6 – Extra camp t-shirt (2 shirts are included with your registration)
$6 – Extra camp CD (1 CD is included for each child registered)
Discounts
Family Discount:
$20 off per camper for 2 members of the same family
$30 off per camper for 3 members of the same family
$40 off per camper for 4 members of the same family – please contact us to register 4 or more members of the same immediate family
300 Quinterra Lane, Danville, CA 94526
07/08/2019 – 07/19/2019 (M-F, 9am – 3pm)

Supervised play available 8am-9am and 3pm-6pm for an additional charge.
Adventures in Writing Camp is excited to return to Montair Elementary this summer with all new curriculum! This location will have first grade, elementary, and middle school programs! Our team of credentialed teachers, musicians and college students is ready to help new campers build confidence and fall in love with writing, and help returning campers continue to develop as writers!
Space available in 1st grade!
Space available in 2nd grade!
Space available in 3rd grade!
Space available in 4th grade!
Space available in 5th grade!
Space available in 6th grade!
Space available in 7th grade!
Only 4 spaces remaining in 8th grade!


Camp Staff
MEET THE TEAM
Rasheedah Jones, Site Administrator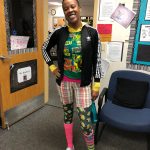 "Rashida Jones, the actress from Parks and Rec?"
Nope, sorry, wrong Rasheedah Jones! I know, I know, what a shame, but I promise you she's a whole lot cooler!
When she's not jumping out of planes, climbing mountains, watching baseball, playing soccer, or traveling around the world, she is shaping and inspiring the young minds of 4th and 5th graders. Rasheedah is going on to her fourth year of teaching a 4/5 combo class in the New Haven School District. She received her BA in Liberal Studies, Teaching Credential, Masters in Curriculum, and Masters in Reading & Language from Cal State East Bay. And that's not all, she is putting her Curriculum Masters to use, and is currently writing a Social Emotional Learning curriculum for upper grade students! Wooooo that's a lot! This will be Rasheedah's first year at AIW as a Site Administrator, and writing teacher, in hopes to many more years sharing her love of writing and teaching to students.
PS. Her favorite spirit day at school is mismatch day ...*hence the photo*
Sunny Dawn Shiner, Writing Ranger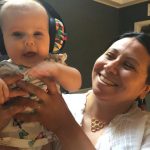 Sunny has been a proud parent and educator for over 12 years! When she was in school her favorite thing to do was writing! She was in Book Club and now even enjoys blogging. Sunny and her oldest teenage daughter enjoy reading each other's published stories. Her youngest daughter is 2 years old and is learning to love books like the rest of the family. Sunny is so excited to be a part of leading Albany Adventures in Writing Camp and she can't wait to see the campers' amazing ideas! When she is not spending time writing or engaging in education, Sunny loves snowboarding in the winter and camping in the summer. Sunny's favorite place to camp is near the Redwoods and she can't wait to meet the campers this summer!
Fordy Shoor, Writing Ranger (Middle School)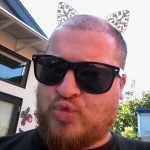 Fordy is excited to bring another summer of shenanigans back to AIW camp. He is a double English degree holder, with a B.A. from UC Berkeley and an M.A. from CSU East Bay. He works as an academic coach at the College Link Program with adult students on the ASD spectrum, and as an Extended Daycare Assistant at Black Pine Circle School in Berkeley. As a writer, he finds the small stuff most challenging, such as the finding the right word and drafting (I mean revising. No, changing. Actually, I meant drafting. Yes, that's it! Drafting); his interests lie in short fiction, poetry, and essays. He has facilitated writing workshops and acted as an editor on literary magazines. In his free time, Fordy adores being with his cats, his bass guitars, friends, garden, kitchen, concerts and books. He's passionate about both creative writing and literacy, and proud to be contributing to the summer retention rate for young learners.
Kim Vowels, Writing Ranger (1st Grade)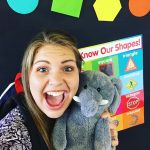 This is Kim's second year working for AIW! Kim has taught 1st grade and TK. She loves reading, writing and teaching others to love reading and writing! Learning should be FUN! She just finished her Master's degree in Educational Technology and Design. Her passion is combining technology with academic goals in order to make learning engaging, relevant and fun! When she is not at school, you can find her drinking coffee with friends, hiking, exploring new places or dreaming about new possibilities.
Jennifer Susic, Adventure Guide (Counselor)
Jennifer had a terrific experience as an Adventure Guide last summer, so she's thrilled to be back again! She just graduated San Francisco State University in the fall, majoring in Creative Writing and minoring in Drama. So, as a writer herself, knows how important and rewarding the art of storytelling is. Jennifer can't wait to share her knowledge and excitement this summer again!
Al Foreman Jr, Entertainment Ranger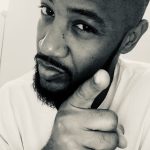 Alaric "Al" Foreman is an experienced and engaged educator from the Oakland Bay Area. In his 6+ years of classroom instruction, Al has challenged the minds of learners from Transitional Kindergarten (TK) through 12th grade and beyond in a wide range of instructional positions, including facilitating extracurricular programs, and as a coach of athletic teams. As an innovative, energetic and hardworking classroom facilitator and administrative leader, Al attributes his love for teaching to his passion for helping kids think 'outside of the box' to showcase their academic knowledge and to express their emotions. In addition to his teaching experience, Mr. Foreman has also created instructional supports like his Differentiated Assignment Assessment (DAA) student-focused assessment model, he has created and supported student-run media projects like the 'Bobcat Broadcast News,' podcast within Oakland Unified School District, and he has participated in fundraisers for student-centered wilderness retreats. Al completed teaching credential requirements for Multiple Subject focus through Cal State Teach/California State University Monterey Bay, he is a Master's Degree recipient in Graduate Communication Studies, he holds a Bachelor's Degree in Communication/Media Production, and is a veteran of the United States Army Reserve.
Jamila Brooks, eBook Ranger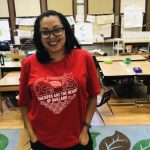 This is Jamila's third summer with Adventures in Writing Camp! She teaches 1st grade at Montclair Elementary School in Oakland. Jamila is a graduate of UC Berkeley's Developmental Teacher Education program where she earned a Multiple Subject teaching credential and a MA in Education. Jamila is mom to Reile (9) and Kaia (4) and enjoys taking her children to the park, hiking and reading mystery novels. Jamila actually plans on writing a mystery novel one day - she's got one chapter finished so far!
Siena Bowen, Adventure Guide (Counselor)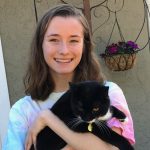 Siena has loved writing since she was little, and pursued her interest in high school by taking an AP Language & Composition course her junior year. She received an 'A' both semesters, and later received the highest score possible on the AP test. As a senior, she took Expository Writing and explored a more creative writing style with projects such as creating her own screenplay (and directing a film for it), writing and illustrating a children's book, and composing an essay about her inspirations. As a recent graduate from Monte Vista High School, she is excited to attend the University of Oregon in the fall to study Environmental Science. Having six years under her belt working on staff at a county-wide 4-H camp and multiple sectional/state 4-H leadership conferences means she loves working with kids, and enjoys dress-up days just as much as they do. She can often be found bribing kids with candy to get them to pick up trash, and sprouts facts about nature and animals like it's nobody's business. She's very excited to join the 2018 AIW Camp Team as an Adventure Guide!