San Ramon | 06/17/2019-06/28/2019
Neil Armstrong Elementary


PRICING (2-WEEKS)
Note: All prices shown are for TWO-WEEKS of camp.
$819 Tuition
Tuition includes all instruction, activities and materials. It also includes two camp t-shirts, which should be worn daily. Lunch is NOT included.
Add-Ons
$70 – Morning Supervised Play (8am – 9am)
$140 – Afternoon Supervised Play (3pm – 6pm)
$100 – Daily Lunch & Snack
$6 – Extra camp t-shirt (2 shirts are included with your registration)
$6 – Extra camp CD (1 CD is included for each child registered)
Discounts
Family Discount:
$20 off per camper for 2 members of the same family
$30 off per camper for 3 members of the same family
$40 off per camper for 4 members of the same family – please contact us to register 4 or more members of the same immediate family
2849 Calais Drive, San Ramon, CA 94583
06/17/2019 – 06/28/2019 (M-F, 9am – 3pm)

Supervised play available 8am-9am and 3pm-6pm for an additional charge.
Adventures in Writing Camp is excited to come to Neil Armstrong Elementary this summer with all new curriculum! This location will have first grade, elementary, and middle school programs! Our team of credentialed teachers, musicians and college students is ready to help new campers build confidence and fall in love with writing, and help returning campers continue to develop as writers!
As a note, we group campers by grade level. If your child is attending with a friend and they are entering the same grade, they will be grouped together.
Space available in 1st grade!
Only 4 spaces remaining in 2nd grade!
Space available in 3rd grade!
Space available in 4th grade!
Space available in 5th grade!
Only 1 space remaining in 6th grade!
Only 4 spaces remaining in 7th grade!
Only 4 spaces remaining in 8th grade!


Camp Staff
MEET THE TEAM
Haley Walker, Site Administrator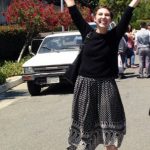 This is Haley Walker's fourth summer with Adventures in Writing Camp! She is a Third grade teacher at All Saints Elementary in Hayward. In her free time she loves to write, read, eat tacos, and play the banjo! She is so excited to spend another fun-filled summer at Adventures in Writing Camp this year!
Sydney Purkey, Assistant Site Administrator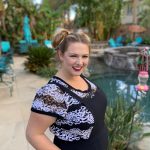 Sydney is enthusiastic about life in general, but gets most excited about learning! She loves to read books and watch documentaries! Learning new things is a passion of hers and she is thrilled to share her passion with your child!
Sydney went to college in Moraga, CA at Saint Mary's College of California where she earned her BA in Global Studies with a focus in sub-Saharan Africa! She even studied in Rwanda for a semester!
After college, she began tutoring and substitute teaching! She enjoys subbing because it is always a new adventure every couple weeks/months. Speaking of adventure, Adventure is Sydney's middle name!
In her free time she enjoys training her old Cattle Dog, Zig and riding her dirt bike with her partner Kyle! Sydney also enjoys relaxing outside in the sunshine, especially at the beach!
Richard Heiman, Writing Ranger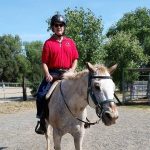 Richard Manly (Rick) Heiman, aka Ranger Rick, has worked in public, charter and private school education for ten years. He has also worked with gifted students ages 9-18 as a summer instructor in a variety of subjects--including writing! This is his second summer with Adventures in Writing. He holds an MFA in Writing and his been published by literary journals in ten countries. Ranger Rick's personal creative writing focus is on poetry and short fiction. He loves coaching young writers to develop their writing skills. As you can probably tell, he loves horses too. He looks forward to finding a horse slow enough that he can write some new cowboy poetry in the saddle! Yee-haw! And Ranger Rick is definitely looking forward to camp!
Amy Smoller, Writing Ranger (1st Grade)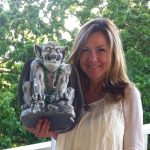 When she first stepped onto the shuttle bus that took her from the US State Department to Marymount University in Arlington, Virginia, little did she know what excitement lay ahead. Although she originally wanted to pursue a teaching career in German, she received her Master's Degree and Multiple Subject Credential in Education and later her Single Subject Social Studies Credential. She has taught nearly every subject and grade in the San Ramon Unified School District for more than 27 years. Fortunately, circuitously, although the German language was no longer being taught in most schools, she did finally get the opportunity to become a tutor. Growing up, her favorite dinosaur was always the Thesaurus. Her passion for teaching writing comes from having professional writers as parents. As thesaurophiles, they imparted the joy and value of finding the perfect word for the perfect moment. Amy often entered her stories in writing contests, and on occasion she even won! Of course, she had many exciting experiences to draw from, including her bit parts in two major Hollywood films while living in Vienna, Austria. Years later, while in graduate school, she was given the honor of presenting her research paper on reading acquisition at the National Reading Conference in Palm Springs. A return AIW Ranger, Amy is a mother of three amazing young men, with a passion for live music, camping and the outdoors, hiking, biking, and travel. She lives in Oakland where she enjoys the beautiful Lake Merritt with its abundance of happy people. Currently, she is busy working on her next project: her plan to take the thesaurus off of the endangered list.
Shaye Blegen, Writing Ranger (Middle School)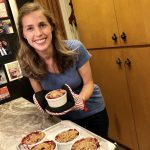 Shaye Blegen is an English teacher who loves to write! She is originally from Rio Vista, California, and spent much of her childhood in the pastures of her grandmother's farm in the Montezuma Hills. Shaye has five years of middle and high school teaching experience and she cannot wait to share her passion for writing with campers! She holds a Master's Degree in English Education from Teachers College, Columbia University. Her students have written everything from oral histories, to folktales, to magical realism. She and her ninth-grade students even published a book of their own original essays! In her free time, Shaye loves to bake, dance, read, and play fetch with her sister's dog, Rue.
Al Foreman Jr, Entertainment Ranger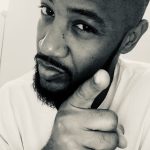 Alaric "Al" Foreman is an experienced and engaged educator from the Oakland Bay Area. In his 6+ years of classroom instruction, Al has challenged the minds of learners from Transitional Kindergarten (TK) through 12th grade and beyond in a wide range of instructional positions, including facilitating extracurricular programs, and as a coach of athletic teams. As an innovative, energetic and hardworking classroom facilitator and administrative leader, Al attributes his love for teaching to his passion for helping kids think 'outside of the box' to showcase their academic knowledge and to express their emotions. In addition to his teaching experience, Mr. Foreman has also created instructional supports like his Differentiated Assignment Assessment (DAA) student-focused assessment model, he has created and supported student-run media projects like the 'Bobcat Broadcast News,' podcast within Oakland Unified School District, and he has participated in fundraisers for student-centered wilderness retreats. Al completed teaching credential requirements for Multiple Subject focus through Cal State Teach/California State University Monterey Bay, he is currently a Doctorate of Education candidate in Educational Leadership and Policy, he is a Master's Degree recipient in Graduate Communication Studies, he holds a Bachelor's Degree in Communication/Media Production, and is a veteran of the United States Army Reserve.
Dara Foran, Adventure Guide (Counselor)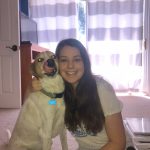 Dara Foran loves reading, writing and working with kids! She just finished her junior year at the University of Oregon where she is pursuing a degree in Psychology, along with a minor in Media Studies. Growing up, Dara played many sports including soccer, basketball and tennis. She has also always had a love for animals and volunteering at shelters. She is excited to be home for the summer to spend time with her pets! Dara has experience working in a kindergarten classroom where she helped students with their reading, writing, math and art. She plans to get her teaching degree after she graduates from college and continue to help kids have fun while learning!
Archana Palanivelu, Adventure Guide (Counselor)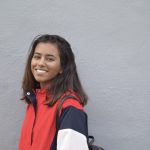 My name is Archana Palanivelu, I'm from San Ramon and currently study at San Diego State University. While I love sunny San Diego, the Bay Area is where my heart is at. I love writing, particularly creative writing. Growing up, one of my favorite hobbies was to write stories and if you walked into my room you would probably find me scribbling about the most random things. I find working with kids to be immensely enjoyable and rewarding, which is why tutoring was the best part of volunteer work that I did in high school. I believe writing is an important and useful skill that often goes underemphasized. It is important to reinforce writing skills in an engaging way and I believe that Adventures in Writing Camp is a great source for that!
Claire Inman, Adventure Guide (Counselor)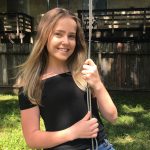 Claire Inman loves reading and writing! She is especially skilled at story telling, for she can make any type of dialect come to life! Claire is an upcoming junior at UC Davis, and is double majoring in Psychology and History. Therefore, she not only has the knowledge and skill sets to make reading and writing comprehensible, but also has her own creative ways to make reading and writing fun! Claire has years of experience in designing her own games and activities for elementary school students, for in high school she conducted her own running group for elementary student athletes. Claire knows how to bring out the best in each student she works with, for she takes the time to get to know everyone she works with personally in order to bring out their best selves! Through college, she has fallen more in love with reading and writing as she has taken countless courses in social science subjects for her double major preparation. When she does not have her nose in a book, Claire can be found adventuring through the mountains and beaches of Northern California!
Thomas Pak, Adventure Guide (Counselor)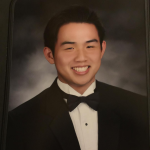 Hello, my name is Thomas Pak. I just finished my sophomore year as an honors student for the University of Arizona. I currently have a 3.9 GPA with a major in political science and a minor in history. In high school, I scored a 35 (out of 36) on both the English and reading comprehension sections of the ACT, as well as a 5 (out of 5) on the AP Language and Composition test. I also had the opportunity to write for my local magazine, Ruby Hill Living, for two years. Something I cannot stress enough is the influence on my education various English teachers and tutors have had in my life. They not only made me a better writer and English student, but also helped me better appreciate the art of writing. Without them, I would not have the academic success I have today. My goal is to have to a similar effect with the students I work with, as I want them to not only become better writers, but hopefully show them that writing can be a fun and exciting endeavor.
Madison Houston, Adventure Guide (Counselor)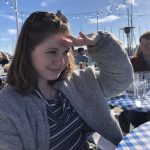 Madison is excited to be an Adventure Guide for her first time this Summer! She is a lover of reading, creative writing, skiing, listening to music, helping others in need, and especially enjoys spending time with her friends, family, and cat, Simba. She is a rising junior at Willamette University in Oregon, majoring in Anthropology and minoring in Environmental Sciences. Her time spent in Oregon is greatly enjoyed, however, she looks forward to spending her summers where she grew up, in the East Bay Area. Prior to college, Madison took part in 18 different musicals and sang in choir for 5 years; she is very passionate about the creative arts! During high school, she worked as a rehearsal assistant, makeup artist, and stage crew member for her local Danville Children's Musical Theater Company (DCMT), allowing her to acquire much experience in working with and helping children in creative settings. She loves being fun and silly with kids and is greatly looking forward to having fun with her campers! In her free time, Madison can be seen belting her favorite songs, devouring delicious food, and continuing her hard fought attempts at successfully snapping and whistling.
Purnima Sokol, eBook Ranger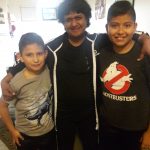 Purnima Sokol has 7+ years of experience teaching students from all places, all schools and a variety of students from pre-school to high school. She thinks her goal as a teacher is to make sure students get smart, are eager to learn and most of all go home with those bright happy faces to show off what they have done for the day!
Purnima has had most of her education in India doing her Masters in Economics, all about demand and supply and markets. She continued her education in U.S.A. trying an M.B.A. for a semester in West Virginia University. Later, getting involved with her own children's education learned that she has an aptitude and great interest in teaching students, so changed her career into teaching. Currently, she is securing the teaching credential in Multiple subjects for Elementary Education and is all set to go for it 100%.
Purnima says: Writing is fun, creative and challenging. But guess what---this is one place you can put your most imaginative characters, places and expressions for others to enjoy and wake their own imaginations. So in one go you not only get to write your own stories but you have the POWER!! to influence other's imaginations, besides getting the glory of being an AWESOME WRITER!! Purnima Can't Wait to Start, Let's Go for It and Enjoy our Ride to Glory!!
JENNIFER LOPEZ, eBook Ranger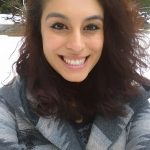 My name is Jennifer Lopez and this is my first year with Adventures in Writing Camp. I went to CSU Long Beach and got my Bachelor's of Arts in English Literature. That means that I absolutely love reading and I love writing about it! I am passionate about books and I am excited to pass it on. However, I have other interests too! I love being creative; drawing, painting, crafting, building etc... It makes me sad when other believe that they aren't creative. But there are so many ways! Writing is on of them! During the school year, I work as a substitute all over the valley. I have worked with kids of all ages and all backgrounds. I tutored a few kids after school as well, in different areas. One of my favorite experiences was volunteering at the Long Beach Boys and Girls Club which is where I first fell in love with teaching. Recently, I have passed all my CSETs for English- on my first try! I do have my CBEST and 30-Day Emergency Substitute permit. I have also started applying for school to get my Teaching Credential. I am grateful to have this opportunity to work outside of a substitute position and have the time to get to known these students. I have had a wonderful time with my other classes and I hope this summer is just as fun!
Kaelin Adams, Supervised Play Scout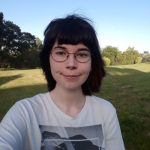 Kaelin enjoys working with kids and helping them learn about writing and art. Kaelin's parents taught her about art growing up, her mom is a hyper realism painter. They greatly encouraged reading started at a young age, Kaelin often won reading medals at the local library. She's always loved reading and had great grades in English and Art classes. One of her favorite authors is Ray Bradbury, her favorite book written by him is The Illustrated Man. It makes her happy when kids learn that they can do anything with their imagination and take initiative to create art and stories on their own after learning the basics and having fun with it, just as she did when she was younger and continues drawing and writing to this day. Kaelin believes encouraging young minds that they can do anything builds self esteem, making them more confident in expressing themselves with art and stories that they create. She looks forward to working with your kids and helping to inspire them!