San Ramon | 06/17/2019-06/28/2019
Neil Armstrong Elementary


PRICING (2-WEEKS)
Note: All prices shown are for TWO-WEEKS of camp.
$789 Early Registration Price ($819 after 04/01/2019)
Tuition includes all instruction, activities and materials. It also includes two camp t-shirts, which should be worn daily. Lunch is NOT included.
Add-Ons
$70 – Morning Supervised Play (8am – 9am)
$140 – Afternoon Supervised Play (3pm – 6pm)
$100 – Daily Lunch & Snack
$6 – Extra camp t-shirt (2 shirts are included with your registration)
$6 – Extra camp CD (1 CD is included for each child registered)
Discounts
Family Discount:
$20 off per camper for 2 members of the same family
$30 off per camper for 3 members of the same family
$40 off per camper for 4 members of the same family – please contact us to register 4 or more members of the same immediate family
2849 Calais Drive, San Ramon, CA 94583
06/17/2019 – 06/28/2019 (M-F, 9am – 3pm)

Supervised play available 8am-9am and 3pm-6pm for an additional charge.
Adventures in Writing Camp is excited to come to Neil Armstrong Elementary this summer with all new curriculum! This location will have first grade, elementary, and middle school programs! Our team of credentialed teachers, musicians and college students is ready to help new campers build confidence and fall in love with writing, and help returning campers continue to develop as writers!
As a note, we group campers by grade level. If your child is attending with a friend and they are entering the same grade, they will be grouped together.
Space available in 1st grade!
Space available in 2nd grade!
Space available in 3rd grade!
Space available in 4th grade!
Space available in 5th grade!
Only 3 spaces remaining in 6th grade!
Space available in 7th grade!
Only 5 spaces remaining in 8th grade!


Camp Staff
MEET THE TEAM
Haley Walker, Site Administrator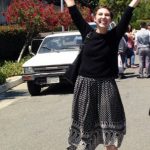 This is Haley Walker's fourth summer with Adventures in Writing Camp! She is a Third grade teacher at All Saints Elementary in Hayward. In her free time she loves to write, read, eat tacos, and play the banjo! She is so excited to spend another fun-filled summer at Adventures in Writing Camp this year!
Richard Heiman, Writing Ranger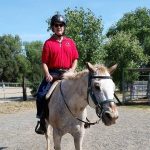 Richard Manly (Rick) Heiman, aka Ranger Rick, has worked in public, charter and private school education for ten years. He has also worked with gifted students ages 9-18 as a summer instructor in a variety of subjects--including writing! This is his second summer with Adventures in Writing. He holds an MFA in Writing and his been published by literary journals in ten countries. Ranger Rick's personal creative writing focus is on poetry and short fiction. He loves coaching young writers to develop their writing skills. As you can probably tell, he loves horses too. He looks forward to finding a horse slow enough that he can write some new cowboy poetry in the saddle! Yee-haw! And Ranger Rick is definitely looking forward to camp!