Huntington Beach | 07/08/2019-07/19/2019
Saints Simon & Jude Catholic School


PRICING (2-WEEKS)
Note: All prices shown are for TWO-WEEKS of camp.
$819 Tuition
Tuition includes all instruction, activities and materials. It also includes two camp t-shirts, which should be worn daily. Lunch is NOT included.
Add-Ons
$70 – Morning Supervised Play (8am – 9am)
$140 – Afternoon Supervised Play (3pm – 6pm)
$6 – Extra camp t-shirt (2 shirts are included with your registration)
$6 – Extra camp CD (1 CD is included for each child registered)
Discounts
Family Discount:
$20 off per camper for 2 members of the same family
$30 off per camper for 3 members of the same family
$40 off per camper for 4 members of the same family – please contact us to register 4 or more members of the same immediate family
20400 Magnolia Street, Huntington Beach, CA 92646
07/08/2019 – 07/19/2019 (M-F, 9am – 3pm)

Supervised play available 8am-9am and 3pm-6pm for an additional charge.
Adventures in Writing Camp is excited to come to Saints Simon & Jude Catholic School this summer with all new curriculum! This location will have first grade, elementary, and middle school programs! Our team of credentialed teachers, musicians and college students is ready to help new campers build confidence and fall in love with writing, and help returning campers continue to develop as writers!
As a note, we group campers by grade level. If your child is attending with a friend and they are entering the same grade, they will be grouped together.
Space available in 1st grade!
Space available in 2nd grade!
Space available in 3rd grade!
Space available in 4th grade!
Space available in 5th grade!
Only 3 spaces remaining in 6th grade!
Only 4 spaces remaining in 7th grade!
Only 4 spaces remaining in 8th grade!


Camp Staff
MEET THE TEAM
Kelly Pellizzari, Site Administrator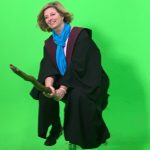 Kelly Pellizzari is a 6th grade GATE teacher at Laguna Road Elementary School, in Fullerton School District. She is a highly accomplished teacher, as well as a GATE qualified teacher. This is her fifth year participating in the program, and she is super excited to be here! Since she love, love, loves reading, teaching writing is very enjoyable for her. She recently completed her Masters in Education!!!! Another few of her interests include gardening, riding her bike, and playing with her dog and cat. She also enjoys musical theater - so much that she puts on a play with her fellow teachers with the sixth graders as the actors- every year. Yet one more interest of hers is drinking boba, and, once again, reading! Her favorite food is ICE CREAM!!!!! Sounds like a perfect writing teacher, a great mentor, and an amazing person! (written by a former student!)
Eric Halsig, Assistant Site Administrator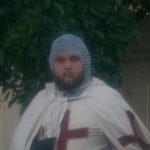 My name is Eric, though I have been granted the name "Mr. Science" by my past students. I have over 10 years of classroom experience with a bachelor's degree in Environmental Science. I love the performing arts, dressing up in amazing costumes, and hearing and sharing amazing stories. I am moving forward on my journey to becoming a teacher and am looking forward to share my love of learning and writing with all our campers this year!
Amanda Gable, Assistant Site Administrator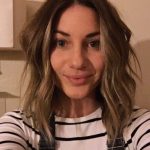 This is Adventure Assistant Amanda's first year at Adventures in Writing Camp! (You might also call her "Athletic Amanda," because you can find her playing soccer three times a week.)
Amanda just completed the Multiple Subject Credential Program at Cal State Fullerton and is eager to utilize the skills she has learned throughout the past year of student teaching. As a teacher candidate, she took over the lead teacher role in a transitional kindergarten class in Irvine School District and a fourth-grade class in Tustin School District. She created and facilitated all types of engaging lessons for a total of 20 weeks.
She also had many years of experience coaching soccer, and her most recent job was at Cypress College supervising and advising students with disabilities.
Working with children brings her the most joy and she has a particular passion for writing, as well as visual and performing arts. She is so excited to meet everyone at camp!
Brian Klemm, Entertainment Ranger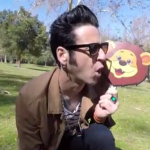 HEY HEY HEY!!!
So glad to be apart of this camp. I have been a touring musician for the better part of 16 years and working for Disney for about 17. I am currently a new father and am so focused on helping to mold small minds and set them on the right path by giving them camp experiences that they can take with them for the rest of their lives. I still have fond memories from my years at camp..... but that was about 52 years ago and they are still fresh.
I am a gentle giant 🙂 I look like a tattooed colorful cartoon character that somewhat resembles a mix between David Duchovny and Elvis. If they somehow had a child together that would be me 🙂 I love comic books! I have been a collector for over 25 years and I'm pretty sure it helps to keep me young.
Most important things to know about me:
I love a good fat lazy cat
I love a good book (the physical kind... not on a kindle or ipad)
I will forever miss the days of good hip hop music
and I will always be a Disneyland pass holder.
Music makes memories. so lets get to work!!!
Esther Song, Writing Ranger (1st Grade)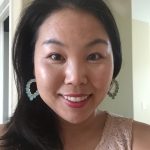 I have been a teacher in the classroom for the last 10+ years. I enjoy watching students grow and succeed. I believe every student, even from the littlest, is a writer and there is always an amazing story waiting to be told. It is a joy for me to watch students become excited about writing as they share their wonderful stories through oral story telling, illustrations, and through the actual writing process. Let the writing adventure begin!
Carly Kennedy, Writing Ranger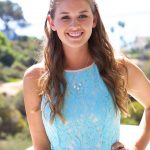 Carly loves making learning fun! She is a fourth grade teacher for Long Beach Unified School District. She has the unique experience of teaching on Catalina Island; and yes, she takes the boat back and fourth every day!! This will be Carly's second summer at Adventures in Writing Camp. She is excited to encourage all campers to "Write On!" When Carly is not teaching, she enjoys hiking, running, reading, and relaxing at the beach with her friends and family. Carly is eager to take her love of learning and her sense of adventure to make this summer, a summer your child will never forget!
Ryan Brown, Adventure Guide (Counselor)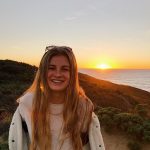 Ryan is a third year undergraduate student at Cal Poly San Luis Obispo and is from Huntington Beach. She is an English major and candidate for the Technical Communications Certification. When Ryan isn't in class, you can find her on campus at the University Library's Writing and Rhetoric Center, tutoring students to help them develop their essay composition skills. San Luis Obispo is a beautiful place to live, with plenty of outdoor activities in which she loves to partake, such as mountain biking, running, and hiking. There are also coffee shops on every corner, where she usually goes to study. Ryan is also an avid baker and is known for her desserts which she shares with family and friends. She is excited for her first summer at AIW Camp and can't wait to meet everyone!
Aubrey Caires, Adventure Guide (Counselor)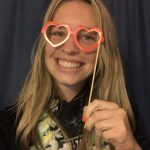 Hello! My name is Aubrey Caires and I am 20 years old. As a northern Nevada native, I am enjoying my time down here in lively southern California. I possess a very ambitious and dedicated personality, which I apply to all aspects of life. I just finished my 3rd year of school at Whittier College where I study Kinesiology and Organizational Leadership. I am also a part of the volleyball team on campus. I apply this love of sport and physical activity through coaching t-ball, basketball, volleyball, and other sports during youth camps throughout the year. Since physical activity is characterized by fun and upbeat movement, I am hoping to transfer this energy to the classroom and your child's future writing career while at camp! Channeling all of the liveliness that young kids possess is a tough task, but I believe it can be done through writing and other activities that we offer. When I am not busy being a student-athlete or coaching, I like to spend time hiking, going the beach, or being anywhere outside! One fun fact about me is that I am left handed and I definitely use my creative and emotional right brain for problem solving! I am excited to spend time as an Adventure Guide this summer, encouraging kids to find innovative and imaginative ways to express their energy in positive ways!
Zachary Peterson, Adventure Guide (Counselor)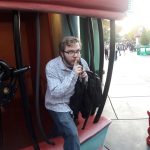 Zachary's love of language is only outmatched by his passion for learning. A recent graduate of California State University Fullerton, with Bachelor's Degrees in both English and Theater, Zachary is currently pursuing a career in education. Realizing from a young age that someone had to be making edu-tainment programs like Sesame Street and Blues Clues, Zachary has devoted much of his life to inspiring the same level of joy in learning new things. In his spare time Zachary enjoys old films, board games, and carpentry. His own writing is focused on fantasy and science fiction, which he likes to bring to life with table-top games. He is excited to share his passion for writing and creating this summer with Adventures in Writing!
Amy Manriquez, Adventure Guide (Counselor)
Hi my name is Amy. I am a substitute teacher in Lakewood, CA. I am currently finishing up my credential to become an elementary school teacher. I love working with students and I am excited to share my love for writing!
Pauline Le, Adventure Guide (Counselor)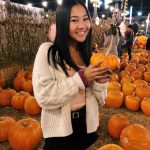 HI, I'm Pauline! This upcoming fall, I will be an incoming college student attending Chapman University with a major in Biological Studies. I plan on studying pre-med to become a pediatrician in the future. Growing up in Huntington Beach, I love to go to the beach, fishing in the Harbour, and going downtown on Tuesday nights. I love working with children and hope to make the next two weeks an unforgettable experience for all the kids attending this camp.
Nancy Meneses, eBook Ranger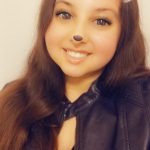 Grab your pencils and fasten your seatbelts, everyone - we're headed on a writing adventure to anywhere our imaginations take us! Nancy LOVES to make teaching fun and finds ways to get her kids movin' n' groovin'. Nancy Meneses is excited for her first session as an e-book Writing Ranger at Adventures in Writing Camp! In the 4 years that Nancy has been an elementary school teacher at ABC Unified School District, she has taught kindergarten, first grade, and second grade. She currently works at Elliott Elementary School (the school she also attended as a child) in Cerritos, where she teaches reading intervention to grades 4, 5, and 6, and is also the technology teacher for grades TK-6. Nancy loves being a teacher and her ultimate passion is teaching children to read and write. Nancy attended California State University, Dominguez Hills, where she earned her Bachelor Degree in Liberal Studies with a minor in Natural Sciences, as well as her Multiple Subject Teaching Credential. Overall, Nancy has been working with children for 12 years. Nancy speaks 3 languages - English, Portuguese, and Spanish. In fact, Portuguese was her first language! She is currently trying to learn French on her spare time just for fun, or for a possible future trip to Paris. Traveling more is one of her main goals this year. She also enjoys art and creating things, such as painting landscapes, making classroom decor, as well as digital art. Lastly, if you want to see Nancy smile real big, besides when watching her students excel, just show her something sparkly! Anything glittery or shiny will absolutely fill Nancy with happiness.
Kait Alcantara, Secretary of Shenanigans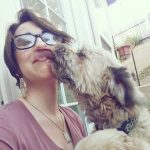 Kait is a writer through and through! She has been writing since she was eight years old, and, having graduated last year from California State University, Fullerton with a Bachelor's Degree in Anthropology, she is now pursuing writing professionally in a Master's of Fine Arts in Screenwriting program. When not writing (or reading, or illustrating), Kait likes to listen to music and play old video-games. She has been working with children in k-12 for over three years and specializes in tutoring reading and writing skills. She is excited to share her passion for writing, story-telling, and having fun with the students she will meet at Adventures in Writing Camp!
Jacqueline Nkansah, Supervised Play Scout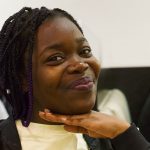 Meet Jacqueline "Jackie" Nkansah!
Jackie has taught kids the fundamentals of art and design at Sellers Elementary, as well as taken an Art and Child Development class where she learned how to create fun and informative projects for kids grades 1st-7th! Her ultimate goal in working with kids is to emphasize the importance of creativity and individuality, and allow children to express themselves while having fun in as many ways possible!
An avid fan of the arts, Jackie loves to sing, dance, act and most of all, draw. She is a hardcore Broadway Musicals lover who will belt out every song from the musical Hamilton, as well as recite her favorite lines from Wicked, and Mamma Mia!
Jackie's most beloved form of art is visual arts; drawing, painting, animating, you name it! She is currently working towards her BFA in Entertainment Arts/Animation at California State University, Fullerton, and is the Vice President of the Pencil Mileage Club, Cal State Fullerton's largest art club on campus. An artist through and through, Jackie is excited to get the chance to sing and draw with the campers (and counselors!) at AIW Camp!