Huntington Beach | 07/08/2019-07/19/2019
Saints Simon & Jude Catholic School


PRICING (2-WEEKS)
Note: All prices shown are for TWO-WEEKS of camp.
$789 Early Registration Price ($819 after 04/01/2019)
Tuition includes all instruction, activities and materials. It also includes two camp t-shirts, which should be worn daily. Lunch is NOT included.
Add-Ons
$70 – Morning Supervised Play (8am – 9am)
$140 – Afternoon Supervised Play (3pm – 6pm)
$6 – Extra camp t-shirt (2 shirts are included with your registration)
$6 – Extra camp CD (1 CD is included for each child registered)
Discounts
Family Discount:
$20 off per camper for 2 members of the same family
$30 off per camper for 3 members of the same family
$40 off per camper for 4 members of the same family – please contact us to register 4 or more members of the same immediate family
20400 Magnolia Street, Huntington Beach, CA 92646
07/08/2019 – 07/19/2019 (M-F, 9am – 3pm)

Supervised play available 8am-9am and 3pm-6pm for an additional charge.
Adventures in Writing Camp is excited to come to Saints Simon & Jude Catholic School this summer with all new curriculum! This location will have first grade, elementary, and middle school programs! Our team of credentialed teachers, musicians and college students is ready to help new campers build confidence and fall in love with writing, and help returning campers continue to develop as writers!
As a note, we group campers by grade level. If your child is attending with a friend and they are entering the same grade, they will be grouped together.
Space available in 1st grade!
Space available in 2nd grade!
Space available in 3rd grade!
Space available in 4th grade!
Space available in 5th grade!
Only 5 spaces remaining in 6th grade!
Space available in 7th grade!
Only 5 spaces remaining in 8th grade!


Camp Staff
MEET THE TEAM
Stephanie Phillips, Site Administrator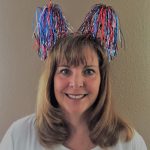 Stephanie Phillips, Site Administrator: We are excited to welcome Stephanie Phillips for her second year at Adventures in Writing Camp as a Site Administrator. Stephanie teaches fifth and sixth grade ELA at St. Cecilia School in Tustin where she is also the Curriculum Coordinator. Steph has a bachelor's degree from Southern Connecticut State University and a master's degree from the University of Connecticut, both in Education. With twenty years of teaching experience, she understands that each student is unique and learns in their own way. She has extensive experience in differentiated instruction and blended learning. She is thrilled to share her passion for teaching writing with her campers!
Brian Klemm, Entertainment Ranger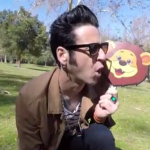 HEY HEY HEY!!!
So glad to be apart of this camp. I have been a touring musician for the better part of 16 years and working for Disney for about 17. I am currently a new father and am so focused on helping to mold small minds and set them on the right path by giving them camp experiences that they can take with them for the rest of their lives. I still have fond memories from my years at camp..... but that was about 52 years ago and they are still fresh.
I am a gentle giant 🙂 I look like a tattooed colorful cartoon character that somewhat resembles a mix between David Duchovny and Elvis. If they somehow had a child together that would be me 🙂 I love comic books! I have been a collector for over 25 years and I'm pretty sure it helps to keep me young.
Most important things to know about me:
I love a good fat lazy cat
I love a good book (the physical kind... not on a kindle or ipad)
I will forever miss the days of good hip hop music
and I will always be a Disneyland pass holder.
Music makes memories. so lets get to work!!!
Esther Song, Writing Ranger (1st Grade)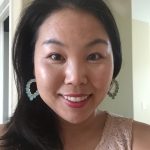 I have been a teacher in the classroom for the last 10+ years. I enjoy watching students grow and succeed. I believe every student, even from the littlest, is a writer and there is always an amazing story waiting to be told. It is a joy for me to watch students become excited about writing as they share their wonderful stories through oral story telling, illustrations, and through the actual writing process. Let the writing adventure begin!
Carly Kennedy, Writing Ranger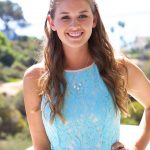 Carly loves making learning fun! She is a fourth grade teacher for Long Beach Unified School District. She has the unique experience of teaching on Catalina Island; and yes, she takes the boat back and fourth every day!! This will be Carly's second summer at Adventures in Writing Camp. She is excited to encourage all campers to "Write On!" When Carly is not teaching, she enjoys hiking, running, reading, and relaxing at the beach with her friends and family. Carly is eager to take her love of learning and her sense of adventure to make this summer, a summer your child will never forget!
Zachary Peterson, Adventure Guide (Counselor)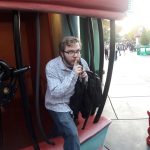 Zachary's love of language is only outmatched by his passion for learning. A recent graduate of California State University Fullerton, with Bachelor's Degrees in both English and Theater, Zachary is currently pursuing a career in education. Realizing from a young age that someone had to be making edu-tainment programs like Sesame Street and Blues Clues, Zachary has devoted much of his life to inspiring the same level of joy in learning new things. In his spare time Zachary enjoys old films, board games, and carpentry. His own writing is focused on fantasy and science fiction, which he likes to bring to life with table-top games. He is excited to share his passion for writing and creating this summer with Adventures in Writing!
Ryan Brown, Adventure Guide (Counselor)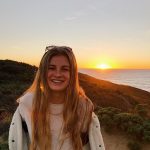 Ryan is a third year undergraduate student at Cal Poly San Luis Obispo and is from Huntington Beach. She is an English major and candidate for the Technical Communications Certification. When Ryan isn't in class, you can find her on campus at the University Library's Writing and Rhetoric Center, tutoring students to help them develop their essay composition skills. San Luis Obispo is a beautiful place to live, with plenty of outdoor activities in which she loves to partake, such as mountain biking, running, and hiking. There are also coffee shops on every corner, where she usually goes to study. Ryan is also an avid baker and is known for her desserts which she shares with family and friends. She is excited for her first summer at AIW Camp and can't wait to meet everyone!
Nancy Meneses, eBook Ranger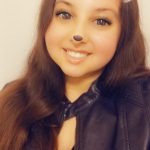 Grab your pencils and fasten your seatbelts, everyone - we're headed on a writing adventure to anywhere our imaginations take us! Nancy LOVES to make teaching fun and finds ways to get her kids movin' n' groovin'. Nancy Meneses is excited for her first session as an e-book Writing Ranger at Adventures in Writing Camp! In the 4 years that Nancy has been an elementary school teacher at ABC Unified School District, she has taught kindergarten, first grade, and second grade. She currently works at Elliott Elementary School (the school she also attended as a child) in Cerritos, where she teaches reading intervention to grades 4, 5, and 6, and is also the technology teacher for grades TK-6. Nancy loves being a teacher and her ultimate passion is teaching children to read and write. Nancy attended California State University, Dominguez Hills, where she earned her Bachelor Degree in Liberal Studies with a minor in Natural Sciences, as well as her Multiple Subject Teaching Credential. Overall, Nancy has been working with children for 12 years. Nancy speaks 3 languages - English, Portuguese, and Spanish. In fact, Portuguese was her first language! She is currently trying to learn French on her spare time just for fun, or for a possible future trip to Paris. Traveling more is one of her main goals this year. She also enjoys art and creating things, such as painting landscapes, making classroom decor, as well as digital art. Lastly, if you want to see Nancy smile real big, besides when watching her students excel, just show her something sparkly! Anything glittery or shiny will absolutely fill Nancy with happiness.
Alexandra Yeomanson, Secretary of Shenanigans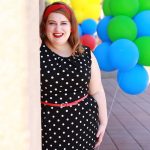 Alex Yeomanson is a songwriter and vocalist from Las Vegas, Nevada. As a child, Alex found a love for the stage while performing in school musical theater productions. In 2011 she received her BA in Spanish from The University of Nevada, Reno and relocated to Orange County to work on a music career. She formed multiple projects including Alexandra Jack and The Visions and traveling jazz-pop duo, The Dollybirds. With Alex as lead vocalist and manager, The Dollybirds went on to extensively tour Southern California's wedding and jazz club circuit. Along the way, Alex discovered a deep love for the intuitive connection children have with music both as a nanny and group voice teacher. In 2018 she joined The Fullerton School District's All the Arts program as an Artist Educator, filling K-3 classrooms with high energy, interactive music lessons. With over 100 original compositions under her belt, Alexandra is heading back into the studio in 2019 to work on a new album. Future goals include touring the world, winning a Grammy, and writing a Broadway musical. She is honored and elated to join the Adventures In Writing family and invest in the next generation of creative minds.