Inner Richmond | 06/17/2019-06/28/2019
Congregation Beth Sholom


PRICING (2-WEEKS)
Note: All prices shown are for TWO-WEEKS of camp.
$879 Early Registration Price ($909 after 04/01/2019)
Tuition includes all instruction, activities and materials. It also includes two camp t-shirts, which should be worn daily. Lunch is NOT included.
Add-Ons
$70 – Morning Supervised Play (8am – 9am)
$140 – Afternoon Supervised Play (3pm – 6pm)
$100 – Daily Lunch & Snack
$6 – Extra camp t-shirt (2 shirts are included with your registration)
$6 – Extra camp CD (1 CD is included for each child registered)
Discounts
Family Discount:
$20 off per camper for 2 members of the same family
$30 off per camper for 3 members of the same family
$40 off per camper for 4 members of the same family – please contact us to register 4 or more members of the same immediate family
301 14th Avenue, San Francisco, CA 94118
06/17/2019 – 06/28/2019 (M-F, 9am – 3pm)

Supervised play available 8am-9am and 3pm-6pm for an additional charge.
Adventures in Writing Camp is excited to return to Congregation Beth Sholom this summer with all new curriculum! This location will have first grade, elementary, and middle school programs! Our team of credentialed teachers, musicians and college students is ready to help new campers build confidence and fall in love with writing, and help returning campers continue to develop as writers!
We are very appreciative of our host, Congregation Beth Sholom, for allowing us to bring Adventures in Writing Camp to the San Francisco community this summer. Out of respect to the wishes of our host, we ask that all campers and staff refrain from bringing any meat products on campus for the duration of the camp. Please ensure that all lunch and snacks are MEAT FREE. Any outside food other than dairy, tuna fish, or vegetarian options are strictly prohibited on the facility.
Space available in 1st grade!
Space available in 2nd grade!
Space available in 3rd grade!
Space available in 4th grade!
Space available in 5th grade!
Space available in 6th grade!
Only 4 spaces remaining in 7th grade!
Only 5 spaces remaining in 8th grade!


Camp Staff
MEET THE TEAM
Adrienne Thompson, Site Administrator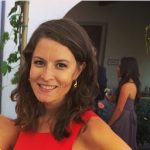 Adrienne Thompson is a local from the Bay Area. After high school she continued her education at UC San Diego. There she studied Literatures of the World with a focus in Spanish Literature, as well as a minor in Education. Adrienne got her Spanish Bilingual teaching credential and Masters of Education there as well. Soon after, she set her sights far and moved to Argentina for a cultural and linguistic immersion. She taught English as a foreign language as well as second and third grade in a bilingual school. There she gained a unique perspective of distinct academic cultures, teaching styles and expectations. Adrienne then returned to the Bay Area and taught for two years at a Title-I public school. She currently works at Willow Creek Academy and loves fusing these experiences into a dynamic and engaging education for all her students.In her free time you will find Adrienne outdoors and with others. She is excited to work for her third summer at Adventures in Writing Camp helping kids pursue their love of writing!
Zoe Marinkovich, Writing Ranger (1st Grade)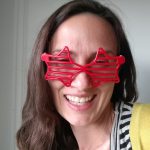 Zoe can often be heard shouting with joy her favorite camp cheer "You Rock! You Rock like a Rock Star!" Zoe loves cheers, games and camp more than anything in this universe. She has been a camp counselor for more than 20 years. During the "off season," you can find her in a classroom. She has taught second grade as well as middle and high school levels. She is a credentialed teacher with a Master's degree in Education from San Francisco State University and a doctorate in International and Multicultural Education from the University of San Francisco. She has taught writing at almost every grade level including helping graduate students with their dissertations. She loves to help students stay motivated through revisions and reach for the stars.
Angelo Sphere, Writing Ranger (Middle School)

Angelo Sphere is a Writing Ranger at Congregation Beth Shalom. Angelo is a former Waldorf school teacher and is currently earning his teaching credential at Dominican University. In addition, Angelo earned his MFA in Creative Writing from Mills College, and a story he wrote at Mills, "After-Action Report" will be appearing in Rosebud 64 this June.
Angelo got started writing stories when he was in middle school and took a class with novelist Martin Cruz Smith. He loves helping young writers find their voice and sharing his experiences as a writer. Angelo believes that the dreams and stories young writers have now are the ones that can last into adulthood.
When he's not writing or reading a great comic book, Angelo is playing board games with his son and daughter. This marks the third year Angelo's hosted the Magic The Gathering Club at Mill Valley Rec's Teen Zone. If you've got a favorite game, tell Angelo!
Idallis Caraang, Adventure Guide (Counselor)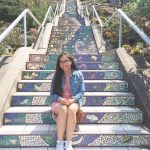 When Idallis was ten years old, she read Harry Potter and the Sorcerer's Stone, a book that sparked her passion for reading and writing. When her nose is not buried in a historical fiction or fantasy novel, she enjoys playing her guitar, scrapbooking, and crocheting. Idallis is a double major in psychology, and art history; she is passionate about learning, and traveling, and would some day love to visit every art gallery in the world. Idallis has a background in childcare services because she is an occasional babysitter for a few families in San Francisco! She was an Adventure Guide for AIW camp in 2017, and is ecstatic to be a part of this wonderful community again.