Los Altos | 07/08/2019-07/19/2019
Covington Elementary


PRICING (2-WEEKS)
Note: All prices shown are for TWO-WEEKS of camp.
$829 Early Registration Price ($859 after 04/01/2019)
Tuition includes all instruction, activities and materials. It also includes two camp t-shirts, which should be worn daily. Lunch is NOT included.
Add-Ons
$70 – Morning Supervised Play (8am – 9am)
$140 – Afternoon Supervised Play (3pm – 6pm)
$100 – Daily Lunch & Snack
$6 – Extra camp t-shirt (2 shirts are included with your registration)
$6 – Extra camp CD (1 CD is included for each child registered)
Discounts
Family Discount:
$20 off per camper for 2 members of the same family
$30 off per camper for 3 members of the same family
$40 off per camper for 4 members of the same family – please contact us to register 4 or more members of the same immediate family
201 Covington Road, Los Altos, CA 94024
07/08/2019 – 07/19/2019 (M-F, 9am – 3pm)

Supervised play available 8am-9am and 3pm-6pm for an additional charge.
Adventures in Writing Camp is excited to come to Covington Elementary this summer with all new curriculum! This location will have first grade, elementary, and middle school programs! Our team of credentialed teachers, musicians and college students is ready to help new campers build confidence and fall in love with writing, and help returning campers continue to develop as writers!
Space available in 1st grade!
Space available in 2nd grade!
Space available in 3rd grade!
Space available in 4th grade!
Space available in 5th grade!
Only 3 spaces remaining in 6th grade!
Space available in 7th grade!
Only 2 spaces remaining in 8th grade!


Camp Staff
MEET THE TEAM
Zoe Bader, Site Administrator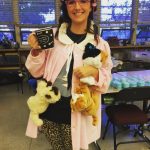 Zoe Bader is an eccentric and zany third grade teacher, who can usually be found with a ukulele or guitar in her hand. Zoe loves creating and singing songs about different subjects in school. You are likely to find her students out of the seats sing and dancing to songs about rounding, writing, and Space!
Zoe received her undergrad degree in arts education at UCLA, and went on to receive her Masters in Education at Loyola Marymount University. She loves teaching through different art forms, and she strives to teach everyday through the arts.
She is so excited to join the Adventures in Writing Team this year. She cannot wait to teach students how to sing, rap, act, and dance to their writing.
Kristine Tsung, Writing Ranger (Middle School)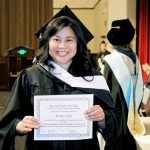 Hello there. I'm Karaoke Kristine. Whenever my students shine, you will hear me sing.
To tell you a little bit about me: I graduated from UC Berkeley with a high honors degree in architecture, and completed my teacher's credential and masters in education from San Jose State University.
Currently, I teach fourth grade at Berryessa Union School District in San Jose. In less than a year, I created a rigorous guided reading system drawn from Benchmark Advance ELA/ELD materials, and implemented it in my own classroom. As a result, 25 out of 26 students' reading levels improved. 20 students reached their personal reading goal. 15 students read above grade level. 2 fourth grade students reached level Z.
In addition, I received: 2018, ArtsEdConnect Teacher Grant for social studies PBL "How might we create a 22nd mission?" 2018 - 2019, History of San Jose Teacher Grant for social studies lesson "Journey to California." 2017, National Bullying Prevention Center Students with Solutions.
My teaching style is: student-centered approach; multi-sensory teaching; gradual release of responsibility; and tier 1 strategies with UDL.
I am the creator of the award-winning children's multimedia property, BuzzingBOTS (yaybots.com).
This is my third year at AIW, and I am glad to be back!