Los Altos | 07/08/2019-07/19/2019
Covington Elementary


PRICING (2-WEEKS)
Note: All prices shown are for TWO-WEEKS of camp.
$859 Tuition
Tuition includes all instruction, activities and materials. It also includes two camp t-shirts, which should be worn daily. Lunch is NOT included.
Add-Ons
$70 – Morning Supervised Play (8am – 9am)
$140 – Afternoon Supervised Play (3pm – 6pm)
$100 – Daily Lunch & Snack
$6 – Extra camp t-shirt (2 shirts are included with your registration)
$6 – Extra camp CD (1 CD is included for each child registered)
Discounts
Family Discount:
$20 off per camper for 2 members of the same family
$30 off per camper for 3 members of the same family
$40 off per camper for 4 members of the same family – please contact us to register 4 or more members of the same immediate family
201 Covington Road, Los Altos, CA 94024
07/08/2019 – 07/19/2019 (M-F, 9am – 3pm)

Supervised play available 8am-9am and 3pm-6pm for an additional charge.
Adventures in Writing Camp is excited to come to Covington Elementary this summer with all new curriculum! This location will have first grade, elementary, and middle school programs! Our team of credentialed teachers, musicians and college students is ready to help new campers build confidence and fall in love with writing, and help returning campers continue to develop as writers!
As a note, we group campers by grade level. If your child is attending with a friend and they are entering the same grade, they will be grouped together.
Space available in 1st grade!
Only 1 space remaining in 2nd grade!
Space available in 3rd grade!
Space available in 4th grade!
Space available in 5th grade!
Only 1 space remaining in 6th grade!
Only 4 spaces remaining in 7th grade!
Only 3 spaces remaining in 8th grade!


Camp Staff
MEET THE TEAM
Zoe Bader, Site Administrator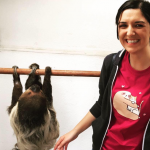 Zoe Bader is a 5th and 6th English Language Arts Teacher in Los Angeles. She spends her summers in San Jose with her family and to work for Adventures in Writing Camp. She loves how the camp teaches writing in a fun and interactive way! Zoe has been teaching for 5 years and has been involved in Adventures in Writing Camp for the past 3 years. Zoe received her undergrad degree in arts education at UCLA, and went on to receive her Masters in Education at Loyola Marymount University. She is so excited to join the Adventures in Writing Team again this year.
Saramma Philip, Writing Ranger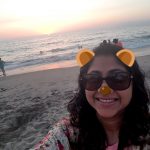 This will be Saramma's third summer teaching at AIW Camp. She loves the many different, creative, stories she has seen students create during camp. Saramma has been an elementary school teacher for over eight years, and she loves it! Seeing students get inspired, and being inspired by them in return, gives her great joy.
Anne Gibney, Writing Ranger (1st Grade)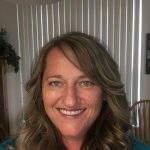 Anne has been a teacher for 17 years, most of which have been at the elementary school level. She has taught everything from preschool through high school, but elementary school is by far her favorite! According to her students, Anne makes writing fun by inspiring them to use their creativity to create amazing stories. In her spare time, she enjoys walking, swimming, playing tennis, acting in plays, movies and on TV, singing karaoke, making craft projects, sewing, cooking, and reading. She has even published some poetry!
Jillian Singh, Writing Ranger (Middle School)

Teaching writing is not necessarily easy, but it is something I excel at. I truly enjoy writing and am passionate about helping students improve their writing. Writing is often a form of creative expression, where students can use their own unique voice. Helping students to hone their writing skills and voice is important to me, because each student deserves to be heard. Some say that writing is a skill you?re either born with or not and I don?t necessarily agree with this. I believe every student, myself included, has the capacity to continually improve their abilities as a writer. In terms of my education, I majored in world literature during my undergraduate time at UC Santa Cruz, completed my master?s in journalism at Northwestern University, obtained a social media marketing certificate from SFSU and am set to complete my single subject teaching credential from SJSU by this June. I am currently interviewing for high school and middle school English teaching positions and student taught freshman English and senior, junior and sophomore journalism at Leland High School in South San Jose this past school year. During the Summer I enjoy working with younger students and appreciate their unique enthusiasm and perspectives.
Colleen Mahal, Entertainment Ranger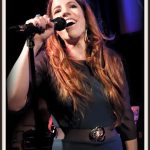 Colleen Mahal is a three time Grammy award winning recording artist and has been teaching K-12 music for bay area public and private schools for over ten years. She is a singer, songwriter, arranger, and radio personality. She is a published author featured on Yahoo! and Business Insider and has been featured on the radio show "Jazz at the Kennedy Center" in New York on Sirius FM with Mark Ruffin.
Teaching music to all ages for over ten years, Colleen received her B.A. in Vocal Performance and her B.M. in Music Education as well as her Teaching Credential from San Jose State University. A singer-songwriter from the bay area, she has performed alongside Tony! Toni! Toné!, Kool and the Gang, as well as many others. She is a recording artist and engineer with The International Studio based in Oakland, CA. She is an executive assistant to Phil "The Thrill" Arnold, president of Thrill Entertainment where her role is to assist with artist administration and festival production. Thrill Entertainment has represented multi platinum artists spanning over three decades. These include such artists as B2K, Tony! Toni! Toné!, Kool and the Gang, Con Funk Shun as well as solo artists such as Raz B, and past artists such as Ike Turner. This provides her a wealth of information about the music the industry and industry relations which keep her attuned to the opportunities available for student-musicians.
Colleen performed and arranged for Prime Time A Cappella, winners of San Francisco's Harmony Sweepstakes. She has taught classes on songwriting, arranging and recording for public and private schools. She also teaches a series of workshops on integrating Music & Technology at Silicon Valley Giants such as Apple, Google, and PayPal.
A few of Colleen's performing credits include performing at the 2017 RUMI International Fashion & Music award show hosted in Oakland. In 2009 Colleen participated in a recording of Mahler's 9th Symphony with San Francisco Symphony which went on to win three grammy awards for best classical album, best choral performance and best engineered album.
Maddy Kaplan, Adventure Guide (Counselor)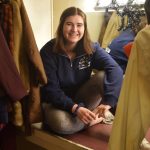 Maddy Kaplan is very excited to be joining AIW Camp for her first year! Having recently graduated from Gunn High School in Palo Alto, she's looking forward to hanging out with campers as a SuperPlay Scout. She was active in the theatre community at Gunn and will be attending Willamette University in the Fall studying Psychology and Theatre. After growing up going to camp every summer she's thrilled to be bringing her enthusiasm, excitement, and extensive camp-knowledge to AIW!
Amber Gao, Adventure Guide (Counselor)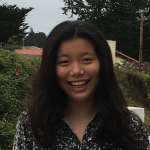 I'm excited for my first summer as an Adventure Guide at AIW camp! I recently graduated from Los Altos High and I will be attending NYU's Gallatin School in the fall, likely with a concentration in social economics. Ever since elementary school, my nose has been buried in books. Though I love and consume all sorts of literature, my favorite genre at the moment is dystopian fiction. Last summer, after attending the Iowa Young Writers' Studio, my passion for reading also developed into a love of experimentation with words. Writing-wise, I enjoy combining fiction and nonfiction, using my friends from the real world as characters in strange, fantastical realities. When not studying or reading, you can find me biking around the Bay, scoping out cool new coffee spots. I love travel of all sorts, and I can't wait to visit Israel this summer (and of course, NYC for the next four years)! I'm thrilled to meet the campers this summer and bond over a passion for writing!
Alexander Tran, eBook Ranger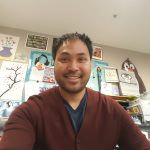 Hello, my name is Alexander Tran and I recently completed my teaching credential program at San Jose State University. I am currently a substitute teacher in the Evergreen School District. I have experience in teaching second and fifth grade. In addition to completing my teaching credentials, I also hold a Master?s Degree in Education from San Jose State University. While I am not teaching, I am researching day and night on how I can make writing more fun and creative for my students. Because I believe that you can make anything by writing.
Lara Kerwin, Secretary of Shenanigans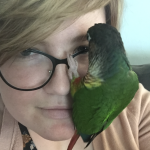 Lara's joining Adventures in Writing for her first year as an Adventure Guide and Secretary of Shenanigans this summer! She loves writing, art, and music, and loves to perform. When she's not out playing with a jazz band or writing, she's a physics major at UC Davis. She loves to cross the boundaries between art and science, whether it's through exploring the physics of music or exploring the engineering of the future through writing! When she's not working on a new experiment, Lara loves spending time with her pets— a dog, a leopard gecko, and three birds (one of who's rather fond of the camera).