Palos Verdes | 07/08/2019-07/19/2019
Lunada Bay Elementary


PRICING (2-WEEKS)
Note: All prices shown are for TWO-WEEKS of camp.
$819 Tuition
Tuition includes all instruction, activities and materials. It also includes two camp t-shirts, which should be worn daily. Lunch is NOT included.
Add-Ons
$70 – Morning Supervised Play (8am – 9am)
$140 – Afternoon Supervised Play (3pm – 6pm)
$6 – Extra camp t-shirt (2 shirts are included with your registration)
$6 – Extra camp CD (1 CD is included for each child registered)
Discounts
Family Discount:
$20 off per camper for 2 members of the same family
$30 off per camper for 3 members of the same family
$40 off per camper for 4 members of the same family – please contact us to register 4 or more members of the same immediate family
520 Paseo Lunado, Palos Verdes Estates, CA 90274
07/08/2019 – 07/19/2019 (M-F, 9am – 3pm)

Supervised play available 8am-9am and 3pm-6pm for an additional charge.
Adventures in Writing Camp is excited to return to Lunada Bay Elementary this summer with all new curriculum! This location will have first grade, elementary, and middle school programs! Our team of credentialed teachers, musicians and college students is ready to help new campers build confidence and fall in love with writing, and help returning campers continue to develop as writers!
As a note, we group campers by grade level. If your child is attending with a friend and they are entering the same grade, they will be grouped together.
Space available in 1st grade!
Space available in 2nd grade!
Space available in 3rd grade!
Space available in 4th grade!
Space available in 5th grade!
Only 4 spaces remaining in 6th grade!
Space available in 7th grade!
Only 4 spaces remaining in 8th grade!


Camp Staff
MEET THE TEAM
Rachel Blitz, Site Administrator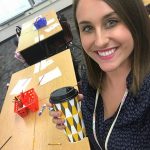 Hello! I am so excited to share my passion of teaching and helping campers enjoy writing. I was born and raised in Southern California. I received my bachelors from Arizona State University and double majored in Elementary Education and Special Education. I also received my credential in Cross Cultural Language of Academic Devlopment from Alliant University. I have taught both elementary and middle school. I am so thrilled to be apart of AIW camp and share my joy and passion for writing!
Colleen Doran, Assistant Site Administrator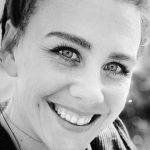 Colleen Doran is super excited for her first year at AIW camp! Colleen graduated from USC with her BS and MA in Occupational Therapy and has been working in pediatrics for the last seven years. Colleen loves being creative with music, writing, and dance, and is so excited to be a part of this camp inspiring and helping kids to find their creative outlet too!
Brittanica Bakta, Assistant Site Administrator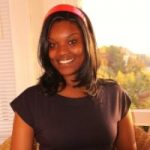 I have been teaching for over 11 years. I have taught Robotics and STEM courses for the past 7 years and love teaching willing minds eager to learn. I have taught grades from Kindergarten up to adults in college. Education is important to be because it builds confidence and allows a person to reach their fullest potential in life.I have majored in creative writing as an undergrad and graduate student. I have been teaching for over 10 years and have become very familiar with the requirements within the common core elements.As a Robotics instructor I have had the opportunity to learn various types of software granting me the extensive knowledge of being able to understand various forms of learning through technology.I am easy going energetic and love being around people. To me learning is something that should be fun and approached with a positive can do attitude.
Joslyn Cuevas, Writing Ranger
Joslyn Cuevas is a 6th, 7th, and 8th grade English Language Arts teacher in Los Angeles. This is her first year participating in the program, and she is thrilled to be here! She absolutely loves reading and believes everyone has a life changing novel; it is just a matter of time before they find it! She is currently working on her Masters in Urban Education at Loyola Marymount University and wants to inspire the love for reading in all of her students. Some of her other interests include surfing, hiking, playing her ukulele, and eating lots of tasty foods. She loves to bring different cultures and experiences to her students. She especially loves helping students reach their "A-ha!" moments, the moments when students completely master a topic they've worked hard to understand, and their confidence in the subject soars!
Donna Cedillo, Writing Ranger (1st Grade)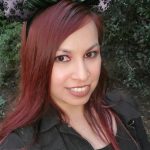 Hello! My name is Donna Cedillo and I currently am a Substitute Teacher for grades K-12 in the Norwalk/La Mirada Unified School District. I have more than ten years of experience teaching in various wonderful classrooms. I received my Bachelor's degree in Liberal Studies with a concentration in History and Social Science from California State University, Long Beach. I also received a Multiple Subjects Teaching Credential and a Masters in Education from the University of Phoenix. I am committed to providing children with a loving and developmentally sound foundation for a lifetime of learning. My goal has always been to maintain an environment where a child can grow and thrive while exploring the world around them.
When I am not teaching my students, you can find me wearing my Mickey Ears at the most magical place in the world, Disneyland! My favorite rides are Haunted Mansion, Guardians of the Galaxy, and The Incredi-coaster! Sometimes though, I do love to sit back and relax at the beach with a good book! I am very excited and feel very privileged to be joining this amazing team this summer as a Writing Ranger and I am looking forward to facilitate growth and learning in our children!
Wendy Tate Ervin, Writing Ranger (Middle School)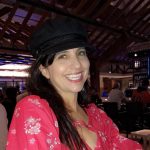 Wendy Tate Ervin loves teaching storytelling through creative writing, theatre arts, scriptwriting and filmmaking. With a background in educational theatre, video production and screenwriting, she has experience using the creative arts as a way to empower young people and nurture their storytelling skills. Wendy has a BA in Theatre Arts from UCLA, an MA from NYU in Educational Theatre and Screenwriting certificate from Chapman University.
Adaline Tatum, Writing Ranger (Middle School)
"The Ultimate promise of TECHNOLOGY is to make us Master of a world that we command by the push of a BUTTON" ~Volker GrassMuck.
I am Adaline Tatum "Adz" from the beautiful country of Belize. As an educator, lead teacher and mentor for 15 plus years for K- university institutes in the field of Information Technology, Physical Education & Intervention Specialist. I am a Trojan (USC), recently (May,2019) graduated with my Master in Education in Instructional Design & Technology. My educational philosophy is all scholars learn at a different level, pace and style. It's very important to ensure that there are proper theories, strategies and activities in place for all scholars to be successful at their level and grow in motivating and fun techniques/method through the use of technology.
I enjoy all sports especially volleyball and basketball. I am a Christian and know teaching is my calling. Hobbies: reading, exercising, self care, traveling, meditation, and relaxing at the beach.
Looking forward to a great year with Adventure Writing Camp by supporting, share my knowledge and skills with our campers, parents and staff. God bless!
Erika Ceja, Adventure Guide (Counselor)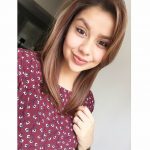 Hey everyone, I'm Erika Ceja! I love to be with children of all ages. In high school, I volunteered in elementary schools to help children with homework and make learning fun for them. In my free time, I like to spend as much time as I can with my daughter doing activities, Arts and crafts, and cooking as well. I'm creative, ambitious, and friendly!
Laramie Banks, Entertainment Ranger
I am an educator who is full of curiosity, joy, love and wisdom. My discipline of study is science, which explains why I am so curious, and I have a desire to question how the atoms in the world interact with humans (chemistry). For me, I use my talent as an educator to share my joy with the world; which manifests when my students enjoy learning. I love enlightening students, because in my 12 years of teaching I've learned patience, caring and forgiveness create a safe environment for learning. Finally, wisdom is one of my oldest mentors. I enjoy playing chess, one of the oldest games in the world, because I spend a lot of time inferring my next set of moves. I enjoy teaching my students how to infer knowledge,because its fun making decisions.
Andre Enriquez, Adventure Guide (Counselor)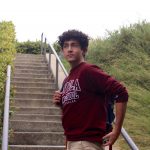 Andre will be starting his 1L year at Loyola Law School in the Fall and recently received his M.A. in English with a specialization in Creative Writing from Loyola Marymount University (LMU). While in his Masters program, he served as a Professor of Rhetorical Arts, Editor-in-Chief of the "LA Miscellany" Academic Journal of Creative Writing, Senior Editor on the "Criterion" Academic Journal of Literary Criticism, and was the recipient of the Neda Loop Award for Best Creative Writer of the English Dept.. He was LMU's longest-standing Resident Advisor (RA), and led their Academic Community of Excellence his final year of the role. Prior to graduate school, Andre received his B.A. in English with a Minor in Classics & Archaeology from LMU in 2017, where he served on the Executive Boards of LMU's Legal and Cinema Societies, as a Research Assistant to the Dept. of Classics & Archaeology, and as a Summer Fellow for the Bellarmine College of Liberal Arts. Andre will serve as a Senator for Loyola Law School in the Fall. He has published numerous pieces of poetry and essays over the years, and just completed his first collection of poetry.
Vanessa Villegas, Adventure Guide (Counselor)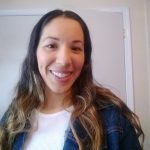 Vanessa loves writing and working with kids of all ages. She teaches English language arts to middle school students during the school year. She is looking forward to expanding her knowledge and experience working with students this summer.
Amber Medina, Adventure Guide (Counselor)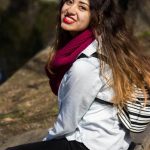 Amber is a recent graduate from UC Davis. She has worked with children as a bicycle instructor and classroom teaching assistant. She has put on numerous educational events including crafts with upcycled materials, musical performances, and pumpkin carving contests. She will be attending UCLA in the fall to obtain her Masters in Education and teaching credential. She plans to become an elementary school teacher and is looking forward to the opportunity to interact and invest in campers at AIW this summer. She plans to give them the best camp experience possible! When asked what she is most excited about, she says, "Writing was my creative outlet as a kid and even in my adulthood, I find myself jotting short stories and enjoying writing papers in college. I can?t wait to plant the seed for love of writing in these children so they can grow to use this new skill in and outside of the classroom!"
Beth Vaughn, eBook Ranger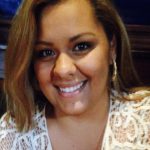 My name is Beth Vaughn and I am so excited to be apart of the Adventures in Writing Camp this summer. I have taught first grade for six years at Lindstrom Elementary School in Lakewood, California. I work at the same elementary school I attended from kindergarten to sixth grade. I also have the wonderful privilege of teaching with my mom who has taught for 36 years! My favorite part of teaching is watching my students grow throughout the year and helping them succeed. I graduated and received my teaching credential from California State University of Long Beach. I have been married almost five years and we have a beautiful one year old son who is the light of our life. When I am not teaching, I love to spend time with family. We all live within walking distance of each other! I also enjoy watching movies, fishing, playing basketball, and doing crafts. I really look forward to working at the Adventures in Writing Camp this summer and look forward to meeting you all soon!
Cassandra Reveles, Secretary of Shenanigans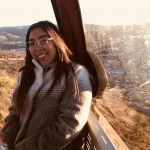 Hi y'all, I'm Cassandra Reveles, a Senior at CSU Chico. I love kids and I'm pursing a career in Liberal Studies (YAY for teachers) with a minor in Spanish. I plan on enrolling to the bilingual teaching credential. In my free time I LOVE to watch movies, anywhere from comedy to thrillers, just not anything scary. I also enjoy a good beach day, and hiking although I don't do it often as I'd like. I would say I'm a pretty cool, energetic, and very friendly person.
Kayla Ventus, Supervised Play Scout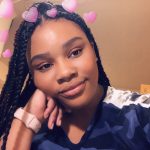 Hey! My name is Kayla, I'm entering my 2nd year at Cal State Monterey Bay and pursuing a degree in Kinesiology (sports medicine) with hopes of becoming a physical therapist to help young athletes recover from sports related injuries. My passion is helping others, and I absolutely LOVE children. I'd probably have 12 of my own if I could. I've always wanted to work with children, and this is the perfect opportunity. Being with and helping children has always seemed like "it'll keep you young" and I am very excited to be working hands on with your children!
Madison Denton, Supervised Play Scout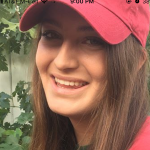 Madison Denton is thrilled to begin her first year working with the Adventures in Writing Camp this summer! She has always been both an avid reader and writer and could not be more excited to share her love of English with the campers. Throughout her childhood, Madison participated in creative writing camps and programs such as this one and cannot wait to provide the same life-changing experiences she had for the children enrolled in this camp! As well as harboring a love of the written word, Madison is busy as a college softball pitcher at Washington University, where she is double majoring in Psychology and Economics, and can often be found either practicing on her own or providing lessons for young pitchers in her community. Combining her love of writing and working with children this summer is a dream come true!