Palos Verdes | 07/08/2019-07/19/2019
Lunada Bay Elementary


PRICING (2-WEEKS)
Note: All prices shown are for TWO-WEEKS of camp.
$819 Tuition
Tuition includes all instruction, activities and materials. It also includes two camp t-shirts, which should be worn daily. Lunch is NOT included.
Add-Ons
$70 – Morning Supervised Play (8am – 9am)
$140 – Afternoon Supervised Play (3pm – 6pm)
$6 – Extra camp t-shirt (2 shirts are included with your registration)
$6 – Extra camp CD (1 CD is included for each child registered)
Discounts
Family Discount:
$20 off per camper for 2 members of the same family
$30 off per camper for 3 members of the same family
$40 off per camper for 4 members of the same family – please contact us to register 4 or more members of the same immediate family
520 Paseo Lunado, Palos Verdes Estates, CA 90274
07/08/2019 – 07/19/2019 (M-F, 9am – 3pm)

Supervised play available 8am-9am and 3pm-6pm for an additional charge.
Adventures in Writing Camp is excited to return to Lunada Bay Elementary this summer with all new curriculum! This location will have first grade, elementary, and middle school programs! Our team of credentialed teachers, musicians and college students is ready to help new campers build confidence and fall in love with writing, and help returning campers continue to develop as writers!
As a note, we group campers by grade level. If your child is attending with a friend and they are entering the same grade, they will be grouped together.
Space available in 1st grade!
Space available in 2nd grade!
Space available in 3rd grade!
Space available in 4th grade!
Space available in 5th grade!
Space available in 6th grade!
Space available in 7th grade!
Only 4 spaces remaining in 8th grade!


Camp Staff
MEET THE TEAM
Debra Schindel Bogle, Site Administrator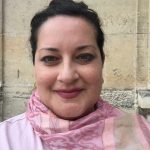 Dr. Debra Bogle is an avid reader, writer, art lover, connaisseuse of fine cuisine, world traveler, collector of friends, veterans advocate and proud Trojan. She teaches at University of Southern California helping prepare teachers in Special Education, and Reading Certification. She has lived in Europe and the US and taught in 5 states and three countries-U.S., France and Germany. She has coached teachers and principals in literacy pedagogy and practices for many years and has taught in Salinas, Torrance and Manhattan Beach locally. She is a writer and has published a book entitled: Building Bridges:Curricula Notes: The Arts, Equity & Inclusion Community-Based Curriculum for Transitional Kindergarten and is working on a global civics curriculum now. She is a mother of two girls, both artists and musicians, who attended school on the hill as well as finishing their educational experiences in Paris, France. She is also a grandmother of a beautiful young artist age 24 months! She asks us this question for us to ponder-"What strikes me is the fact that in our society, art has become something which is relegated only to objects and not to individuals or to life. That art is something which is specialized or which is done by experts who are artists. But couldn't everybody's life become a work of art? Why should the lamp or the house be an art object, not not our own life?" Michael Foucault
Brittanica Bakta, Assistant Site Administrator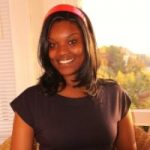 I have been teaching for over 11 years. I have taught Robotics and STEM courses for the past 7 years and love teaching willing minds eager to learn. I have taught grades from Kindergarten up to adults in college. Education is important to be because it builds confidence and allows a person to reach their fullest potential in life.I have majored in creative writing as an undergrad and graduate student. I have been teaching for over 10 years and have become very familiar with the requirements within the common core elements.As a Robotics instructor I have had the opportunity to learn various types of software granting me the extensive knowledge of being able to understand various forms of learning through technology.I am easy going energetic and love being around people. To me learning is something that should be fun and approached with a positive can do attitude.
Wendy Tate Ervin, Writing Ranger (Middle School)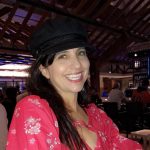 Wendy Tate Ervin loves teaching storytelling through creative writing, theatre arts, scriptwriting and filmmaking. With a background in educational theatre, video production and screenwriting, she has experience using the creative arts as a way to empower young people and nurture their storytelling skills. Wendy has a BA in Theatre Arts from UCLA, an MA from NYU in Educational Theatre and Screenwriting certificate from Chapman University.
Rachel Blitz, Writing Ranger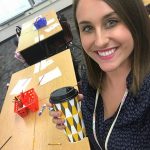 Hello! I am so excited to share my passion of teaching and helping campers enjoy writing. I was born and raised in Southern California. I received my bachelors from Arizona State University and double majored in Elementary Education and Special Education. I also received my credential in Cross Cultural Language of Academic Devlopment from Alliant University. I have taught both elementary and middle school. I am so thrilled to be apart of AIW camp and share my joy and passion for writing!
Erika Ceja, Adventure Guide (Counselor)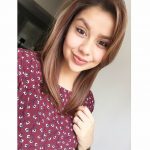 Hey everyone, I'm Erika Ceja! I love to be with children of all ages. In high school, I volunteered in elementary schools to help children with homework and make learning fun for them. In my free time, I like to spend as much time as I can with my daughter doing activities, Arts and crafts, and cooking as well. I'm creative, ambitious, and friendly!
Akeyva Gray, Adventure Guide (Counselor)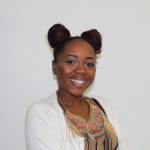 Hi! My name is Akeyva and this is my second summer with Adventures in Writing Camp. I am a junior Business Law major at CSU Northridge. My passions include cooking and DIY projects. I love working with kids and I am looking forward to helping them develop their ideas and fine tune their writing skills.
Brianne-Adette Bogle, Entertainment Ranger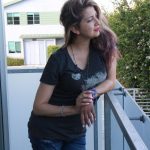 As the daughter of a U.S. Military diplomat, Brianne had the great opportunity to live around the world, absorbing the culture and, especially, the music of each locale. At 6, she sang and danced in puppet shows in villages throughout Bavaria, Germany. By 9, she was studying voice- performing at sporting events, corporate conferences and many other gigs, such as the National Prayer Breakfast and American League Baseball games.Back in the USA at age 12, she won Singer of the Year at International Modeling And Talent Association in New York and then, in California, Brianne took part in many musicals from community theater, and lent her vocal talents national television commercials.By 15, she was in Paris. She picked up guitar, and also started a jazz band. The jazz quartet was often request to play at official Embassy functions, including the Official Christmas party, attended by Chief Justice Scalia. Later, she began a rock band after being inspired by the songwriting of the Beatles.The following year, Brianne was back in Southern California. In Los Angeles, Brianne and her sister Brigitte devoted themselves whole heartedly to songwriting, forming their pop-rock band, The Bogle Sisters, which evolved into The B's and the Honey.Brianne then headed to Boston to attend the Berklee College of Music on a vocal scholarship from the Berklee World Tour and graduated with a degree in Music Business Management in 2008. By this time, Brianne found a new love: writing songs for film. She discovered a passion for marrying picture to sound and the intangible, evocative power of music in film.Upon graduation, Brianne moved to Los Angeles, going to work for Music Supervisor Mary Ramos at Saturday Music, receiving music coordinator credits on major motion pictures such as "Win-Win," "Hoodwinked Too! Hood vs. Evil," "LOL," and "Virginia." Her passion grew as she studied "The Power of Music in Film" at UCLA Extension with composer Charles Bernstein. Following her time at Saturday Music, she worked at Disney in their Live Action music department, at Cutting Edge Music Services. Brianne worked for two years as a Junior Publicist for composers at Cinemedia Promotions for Beth Krakower and felt honored and privileged to assist Beth in promoting the music of amazingly talented composers.In 2018 Brianne attained her Masters in Entrepreneurship and Innovation from The University of Southern California, Marshall School of Business, and there after founded her 501c3 non-profit organization, VOX ARTIVISM.In addition to her songwriting & session work, Brianne performs regularly, playing guitar and singing jazz and original songs with The B's & The Honey." She studies classical voice with Barbara Dyer at Loyola Marymount University & sight singing with Gerald White at SAG/AFTRA. She teaches voice, guitar and songwriting to children who inspire her with their love for learning and enthusiasm for music. Brianne is a member of SESAC, UNICEF-NEXT GEN, and the Society of Composers and Lyricist.
Beth Vaughn, eBook Ranger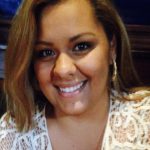 My name is Beth Vaughn and I am so excited to be apart of the Adventures in Writing Camp this summer. I have taught first grade for six years at Lindstrom Elementary School in Lakewood, California. I work at the same elementary school I attended from kindergarten to sixth grade. I also have the wonderful privilege of teaching with my mom who has taught for 36 years! My favorite part of teaching is watching my students grow throughout the year and helping them succeed. I graduated and received my teaching credential from California State University of Long Beach. I have been married almost five years and we have a beautiful one year old son who is the light of our life. When I am not teaching, I love to spend time with family. We all live within walking distance of each other! I also enjoy watching movies, fishing, playing basketball, and doing crafts. I really look forward to working at the Adventures in Writing Camp this summer and look forward to meeting you all soon!
Cassandra Reveles, Secretary of Shenanigans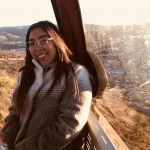 Hi y'all, I'm Cassandra Reveles, a Senior at CSU Chico. I love kids and I'm pursing a career in Liberal Studies (YAY for teachers) with a minor in Spanish. I plan on enrolling to the bilingual teaching credential. In my free time I LOVE to watch movies, anywhere from comedy to thrillers, just not anything scary. I also enjoy a good beach day, and hiking although I don't do it often as I'd like. I would say I'm a pretty cool, energetic, and very friendly person.
Kayla Ventus, Supervised Play Scout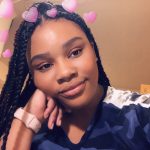 Hey! My name is Kayla, I'm entering my 2nd year at Cal State Monterey Bay and pursuing a degree in Kinesiology (sports medicine) with hopes of becoming a physical therapist to help young athletes recover from sports related injuries. My passion is helping others, and I absolutely LOVE children. I'd probably have 12 of my own if I could. I've always wanted to work with children, and this is the perfect opportunity. Being with and helping children has always seemed like "it'll keep you young" and I am very excited to be working hands on with your children!