Hillsborough | 07/29/2019-08/09/2019
South School


PRICING (2-WEEKS)
Note: All prices shown are for TWO-WEEKS of camp.
$859 Tuition
Tuition includes all instruction, activities and materials. It also includes two camp t-shirts, which should be worn daily. Lunch is NOT included.
Add-Ons
$70 – Morning Supervised Play (8am – 9am)
$140 – Afternoon Supervised Play (3pm – 6pm)
$100 – Daily Lunch & Snack
$6 – Extra camp t-shirt (2 shirts are included with your registration)
$6 – Extra camp CD (1 CD is included for each child registered)
Discounts
Family Discount:
$20 off per camper for 2 members of the same family
$30 off per camper for 3 members of the same family
$40 off per camper for 4 members of the same family – please contact us to register 4 or more members of the same immediate family
303 El Cerrito Avenue, Hillsborough, CA 94010
07/29/2019 – 08/09/2019 (M-F, 9am – 3pm)

Supervised play available 8am-9am and 3pm-6pm for an additional charge.
Adventures in Writing Camp is excited to return to South School this summer with all new curriculum! This location will have first grade, elementary, and middle school programs! Our team of credentialed teachers, musicians and college students is ready to help new campers build confidence and fall in love with writing, and help returning campers continue to develop as writers!
As a note, we group campers by grade level. If your child is attending with a friend and they are entering the same grade, they will be grouped together.
1st Grade is FULL for this camp!
Click HERE to be added to the waitlist.
2nd Grade is FULL for this camp!
Click HERE to be added to the waitlist.
3rd Grade is FULL for this camp!
Click HERE to be added to the waitlist.
Only 2 spaces remaining in 4th grade!
Space available in 5th grade!
Only 3 spaces remaining in 6th grade!
Only 4 spaces remaining in 7th grade!
Only 2 spaces remaining in 8th grade!


Camp Staff
MEET THE TEAM
Eric Waxman, Site Administrator
Eric has been a teacher for more than 10 years in both elementary and middle schools. He has been a Writing Ranger with Adventures in Writing and has also taught journalism and creative writing. He likes working with students and teachers to maximize student performance within classrooms that emphasize the enjoyment of learning. Eric is eager to help nourish the creative writing talents of the campers this summer. Eric grew up in Chicago and graduated from Colorado State University. His hobbies include traveling, photography, reading, hiking, and playing sports. He has also been a soccer coach. Eric is looking forward to a fun-filled camp this summer helping everyone write their amazing stories and blogs!
Devin Shealy, Assistant Site Administrator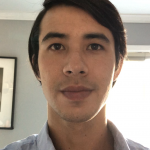 A proud Hillsdale, San Mateo native who loves creativity, passion, arts, philosophy and being conscience about the world we live in, trying ones best to help contribute in positive and progress ways so we can all celebrate each and every moment life has to offer. Growing up in the 90's art, passion, flavor, adventure, inspiration, true joy are the types of moments that come to mind thinking back on all the art and beauty that encompassed so much of the world around me and it's those kinds of elements that helped me grow as an individual to really love life as well as myself. I feel as though it's a duty of mine to help the current youth see how beautiful life can be and how much joy you can have expressing your own individual passions and ideas through the many different art forms that have been established and those that have yet to be discovered by us.
Kristen Bellendir, Writing Ranger (1st Grade)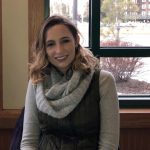 I'm a proud graduate of SFSU class of 2018 with a degree in Anthropology. During the school year I am a hero to schools by working as a substitute teacher. I'm always willing to come teach at moments notice. I have experience with all ages but work mostly with elementary school kids. During the summer I travel to different places to work on archaeology digs. The summer of 2017 I traveled to beautiful Sozopol, Bulgaria. June 2019 I journeyed to Oklahoma to gain more experience. I returned to the Bay Area just in time to join the wonderful AIW program.
Kathryn Durham, Writing Ranger (Middle School)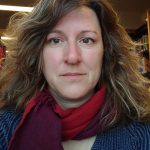 Hi. I am Kathryn Durham and I've been a writing teacher for over seven years now.I started my writing career at the University of Massachusetts-Amherst, and was a Freshman Writing Instructor there. I stayed in that position for two years.I'm also a [non-licensed] Landscape Architect. In the past, I've created and written a full-length documentary in Portland, ME, for SALT Center for Documentary Field Studies, where worked alongside a Black & White Print Photographer. Later, in Kittery, ME, I was employed as a beat reporter, serving that community as a print journalist at Foster's Daily Democrat--a Portsmouth, NH-based daily newspaper.
I am presently a Studio Art/Fine Arts student in San Francisco and currently a 30-Day Substitute Teacher licensed by the State of CA, where I teach with Marin County Office of Education, grades elementary through high school. Happy to be here with you this summer. Enjoy writing, Kathryn Durham
Keely OLoughlin Camp, Entertainment Ranger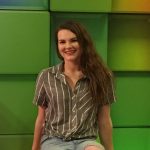 We're excited to welcome back Keely for her third year with AIW! She has been an Adventure Guide as well as an Entertainment Ranger so she knows this camp pretty well by now. Keely lives in Southern California during the school year and spends most of her time either working as a Behavior Therapist or attending school at UC Irvine. She majors in Psychology and Social Behavior with a minor in Education. When she is not busy with work or school, Keely enjoys reading, hiking/being outdoors, baking/cooking, playing basketball, and enjoying time with friends! She is extremely delighted to be back this summer and looks forward to the crazy adventures that await!
Kristen Ozorio, eBook Ranger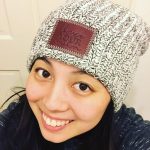 Kristen is returning for her third year of Adventures In Writing Camp! She enjoys teaching students the writing process and helping publish their stories. She is excited when her students are as enthusiastic about writing as she is! She received her Bachelor's Degree in Liberal Studies and Multi-Subject Teaching Credential from Dominican University of California. Kristen loved teaching 4th and 2nd grade at El Crystal STEM Magnet School. She is currently a 2nd grade teacher at Sandpiper School.
Alexis Solorzano, Adventure Guide (Counselor)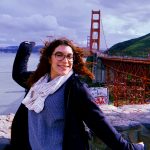 Alexis Solorzano is a zany bookworm who is so excited to have some fun at Adventures in Writing Camp! She heartily enjoys literary puns and finding the metaphor in anything. Alexis is looking forward to helping kids find the beauty in writing- especially through their own voice. She hopes to share her love of literature with campers this summer. Alexis is a recent graduate from UC Davis (go Aggies!) with an English B.A. and American Studies minor. She graduated in the top 7% of her class with honors as a first generation college student. Following her passion of writing, Alexis will be attending Loyola Los Angeles School of Law with the goal to become a state court judge.
Emily Hardy, Adventure Guide (Counselor)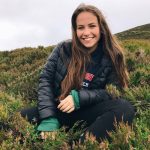 As a summer camp enthusiast since first grade, Emily is beyond excited to part of the Adventures in Writing team this year as an Adventure Guide. In addition to her love of summer camp, she is a hard-working student who has taken her love of reading and writing and applied it to her Social Anthropology degree at the University of St. Andrews located in Scotland.
For her high school years, she attended a boarding school on the East Coast where she led her varsity volleyball team and was selected to be a mentor for younger students, further fostering her passion of helping those younger than her achieve their goals in and outside the classroom. After class, she volunteered at the local elementary school by helping 4th graders with their nightly reading comprehension homework.
Having lived in five countries, Emily is very keen on making every camper feel at home as she recognizes how scary being in a new environment can be. Her high energy and warmth is bound to create a fun and inclusive learning environment for every kid!
Sydney Jackson, Adventure Guide (Counselor)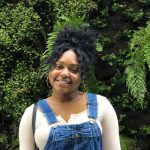 Hi! I'm a soon to be sophomore at Xavier University of Louisiana in New Orleans. I'm a history major and love writing. I have been a private tutor for English and History for 2 years and have over 5 years of babysitting experience. In high school I ran cross country and track was a varsity cheerleader. I really enjoy working with kids. I can't wait to meet new people and make connections and learn together!
Emily Stack, eBook Ranger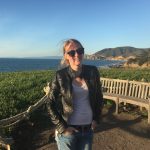 Hi there! This is Emily's first year as a Ranger after three years of being an Adventure Guide. She recently graduated from the University of California at Davis with a B.A. in English - Literature, Criticism, and Theory, where she specialized in Shakespeare studies and wrote about everything from Renaissance agriculture to theater costumes. When she's not in the classroom, she can be found practicing her French and Irish (Bonjour! Dia dhuit!), laboring over graduate school applications, hiking, romping around the beach with her dog, gardening, and re-reading "Macbeth" for the umpteenth time. She's excited to be teaching writing this summer and is looking forward to sharing her love of language and stories with campers!
Haley Hoech, Secretary of Shenanigans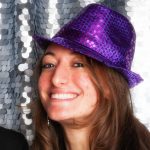 I'm Haley. I grew up in Menlo Park, but I'm currently living in Berlin, Germany doing a Master's in math. I'm home for the summer and am excited to be a part of the staff! In my free time I like to cook and do yoga. My favorite food is cilantro. Some people think it tastes like soap, but I love it! If I could have any superpower it would be the ability to always have the perfect music for every occasion. I love to get music recommendations, so feel free to tell me your favorites!