Richmond | 07/22/2019-08/02/2019
Saint Thomas the Apostle Catholic School


PRICING (2-WEEKS)
Note: All prices shown are for TWO-WEEKS of camp.
$909 Tuition
Tuition includes all instruction, activities and materials. It also includes two camp t-shirts, which should be worn daily. Lunch is NOT included.
Add-Ons
$70 – Morning Supervised Play (8am – 9am)
$140 – Afternoon Supervised Play (3pm – 6pm)
$100 – Daily Lunch & Snack
$6 – Extra camp t-shirt (2 shirts are included with your registration)
$6 – Extra camp CD (1 CD is included for each child registered)
Discounts
Family Discount:
$20 off per camper for 2 members of the same family
$30 off per camper for 3 members of the same family
$40 off per camper for 4 members of the same family – please contact us to register 4 or more members of the same immediate family
3801 Balboa Street, San Francisco, CA 94121
07/22/2019 – 08/02/2019 (M-F, 9am – 3pm)

Supervised play available 8am-9am and 3pm-6pm for an additional charge.
Adventures in Writing Camp is excited to come to Saint Thomas the Apostle Catholic School this summer with all new curriculum! This location will have first grade, elementary, and middle school programs! Our team of credentialed teachers, musicians and college students is ready to help new campers build confidence and fall in love with writing, and help returning campers continue to develop as writers!
As a note, we group campers by grade level. If your child is attending with a friend and they are entering the same grade, they will be grouped together.
Space available in 1st grade!
Space available in 2nd grade!
Space available in 3rd grade!
Space available in 4th grade!
Space available in 5th grade!
6th Grade is FULL for this camp!
Click HERE to be added to the waitlist.
7th Grade is FULL for this camp!
Click HERE to be added to the waitlist.
Only 1 space remaining in 8th grade!


Camp Staff
MEET THE TEAM
Zoe Marinkovich, Site Administrator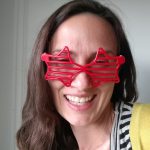 Zoe can often be heard shouting with joy her favorite camp cheer "You Rock! You Rock like a Rock Star!" Zoe loves cheers, games and camp more than anything in this universe. She has been a camp counselor for more than 20 years. During the "off season," you can find her in a classroom. She has taught second grade as well as middle and high school levels. She is a credentialed teacher with a Master's degree in Education from San Francisco State University and a doctorate in International and Multicultural Education from the University of San Francisco. She has taught writing at almost every grade level including helping graduate students with their dissertations. She loves to help students stay motivated through revisions and reach for the stars.
Gabriella Schmidt, Assistant Site Administrator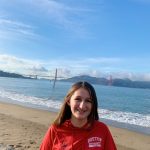 Gabriella is a student at Boston University majoring in Political Science and Communication. In college she is a member of the sailing team. After graduating college she hopes to work for the education department in the government.
Gabriella or Gabby loves reading. Her favorite authors are Trenton Lee Stewart, Alyssa Mastromonaco, and David Litt to name a few. She likes reading non fiction books about people who worked in government and sometimes science fiction ;). Gabby says that reading a lot is important to becoming a good writer! Other than that, Gabby loves sailing, spending time walking around the different neighborhoods of San Francisco with her friends, snowboarding, and trying new restaurants.
Gabby loves spending time with kids! She volunteered at the Ella Hill Hutch Community Center in San Francisco for three years. She is so excited to continue her work with kids at AIW and showing kids how fun writing can be!!
Angelo Sphere, Writing Ranger (Middle School)

Angelo Sphere is a Writing Ranger at St. Thomas the Apostle. Angelo is a former Waldorf school teacher and is currently earning his teaching credential at Dominican University. He will be teaching at Tamalpais High School this fall. In addition, Angelo earned his MFA in Creative Writing from Mills College, and a story he wrote at Mills, "After-Action Report" appeared in Rosebud 64.
Angelo got started writing stories when he was in middle school and took a class with novelist Martin Cruz Smith. He loves helping young writers find their voice and sharing his experiences as a writer. Angelo believes that the dreams and stories young writers have now are the ones that can last into adulthood. When he's not writing or reading a great comic book, Angelo is playing board games with his son and daughter. If you've got a favorite game, tell Angelo!
Calixta Coral Paz, Writing Ranger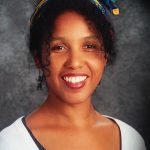 Hello! My name is Calixta Coral Paz. My students call me Ms. Paz. Education is one of my passions, and I have been in the field numerous years (in different cities of California). I taught music in preschool and elementary for six years, and academic content at almost every grade level, from kindergarten to twelfth grade, for more than seven years. My passion for teaching is fostered by two main factors: 1) a deep interest for best practices to raise, educate, and nurture children in our societies, and 2) the personally constant need to keep learning, growing, and changing. Teaching provides a fertile ground to learn both about myself and about a wide variety of subjects. Among all subjects, writing is one of the dearest and closest to my heart, and stands out as an influence that has made my life richer and brighter. Writing for me has been a tool of communication, a path for reflection, and a space for personal fulfillment.
I cannot wait to join the Adventures in Writing Camp this summer, so I can apply the awesome strategies that are used in this context to foster a deep love for writing by turning it into an instrument of creative expression and personal development.
Ann Ingraham, Writing Ranger (1st Grade)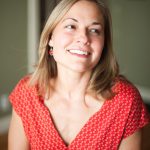 Ann is an experienced, credentialed educator and has taught seven years as a primary lesson teacher in Waldorf schools from first through fifth grade. Ann has also worked as a professional writer and editor and has a B.S. in journalism and a M.A. in publications design. She loves making books by hand, sharing stories with children, and helping them develop their own capacity to share their own stories in writing. With a love of music and games and laughter, Ann brings a joyful presence to camp, but she's serious about ensuring that children work hard and respect each other so that everyone grows and feels safe to share what's in their hearts and minds. One of her favorite children's books is called The Raft by Jim LaMarche, about a boy who develops his relationship with his grandmother and discovers that he too is an artist. Ann believes in inspiring children to find their own creativity and confidence in their own capacities. In her free time, Ann is working on her own novel, writing book reviews, journaling, making books, reading through a stack of books next to her bed, knitting, running, working out at the gym, or doing yoga.
Susan Lukito, Entertainment Ranger
Susan Lukito will be the Music Ranger at AIW Camp this summer and has been pluckin' strings on her guitar since she was a wee lad of 13. She also enjoys teaching Middle School Science at Windemere Ranch Middle School in San Ramon and holds a Master's Degree from Stanford University.
She loves playing in her band, Two Flights Up, but doesn't always enjoy walking two flights up to band rehearsals. She's taught AIW at two sessions before and gets a kick out of hearing the rap songs created by the campers. When she's not playing music at a restaurant or teaching private guitar lessons, Susan loves to fly down mountains at high speeds while skiing or paddle around and sing ukulele songs to dolphins in her kayak. Looking forward to playing music with the campers this summer!
Maddie Wong, Adventure Guide (Counselor)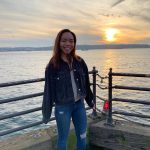 Maddie Wong is currently a student at the University of Washington majoring in Political Science and minoring in Writing and International Studies. At the University of Washington, Maddie participates in student government and is involved in a pre-law fraternity. She hopes to attend law school after graduating college and aspires to have a career in International Law. Born and raised in the Bay Area, Maddie attended St. Ignatius College Prep in San Francisco where she discovered her passions for reading, writing, and public speaking. She loves reading books, especially anything by J.D. Salinger, and desires to use her talents for writing and public speaking as a lawyer. Maddie is also a big fan of the outdoors and enjoys hiking, running, and going to Giants games with her friends and family. Maddie?s experience as a summer camp counselor includes three years of coaching a rowing camp and two years of volunteering at a summer after-school program for elementary schoolers at the Pomeroy Center. This experience sparked Maddie?s love for spending time with kids of all ages which gives her the opportunity to utilize her positive and upbeat personality. Maddie is very excited to be an Adventure Guide at AIW and hopes to have fantastic times sharing her love for writing and showing kids how much fun writing can be!
Victoria Redick, Adventure Guide (Counselor)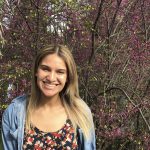 Hello! My first name is Tiara, but I go by my middle name Victoria. I am a graduate student at San Francisco State, pursuing a Master's degree in School Psychology. I have worked with children for the past 4 years and have taken on many roles in that time, ranging from a recreation leader to a paraprofessional. In all my roles my patience and understanding have helped me easily build rapport with the children I was working with. I am looking forward to this summer and getting to work with the campers!
Angelyn Klatt, Adventure Guide (Counselor)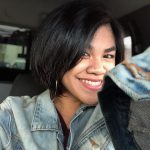 Hey guys! My name is Angel. I'm currently a student at San Francisco State University where I study Political Science. I'm hoping to be a lawyer someday. But for now, on my downtime, I like to go to the beach or the park and just relax. I enjoy listening to new music, meeting new people, and trying out new foods.
Maggie Morgan, Adventure Guide (Counselor)
Maggie Morgan is an eccentric and fun-loving gal who appreciates both the serious and the silly when it comes to learning.
Currently, Maggie is studying philosophy, music, and whatever else strikes her fancy (like basket-weaving!) at the equally zany Hampshire College. She is an avid reader and writer as well as a singer, songwriter, and guitarist who makes music on her own time. In her studies, she is working mainly towards synthesizing her two interests - philosophy and music - by studying the intersections and interactions between the two. Her ultimate goal is to understand life as philosophy does but through music.
In high school, Maggie's serious side was always entertained by her academic pursuits, but she noticed that she and her classmates were often denied the opportunity to be silly. She decided to tutor her peers who did not engage so easily with the material and help them see why they should and could care about education, and she hopes to bring this spirit of facilitating accessible and engaging learning to the camp.
Maggie is, above all else, an enthusiastic and seasoned performer with a passion for emotionally engaging and accessible education, and she is very excited to bring both of these sides to her first summer as an Adventure Guide!
Rafael Alvarez, eBook Ranger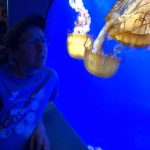 Hola amigos! My name is RAFA. I am a Spanish and Art educator from Havana, Cuba. For the last four years I have taught in the Bay Area, specializing in Elementary Education. I love teaching Literacy. I am a published writer myself. In my free time I do street photography, watch independent movies, and explore the beautiful city of San Francisco. I commit to supporting our students so they can freely express themselves and reach their full potential. I believe in being an active member of an inclusive community that explores and appreciates the differences that define us as individuals. Looking for new opportunities for growth as a camper and an educator is my priority. This summer is all about enjoying AIW Camp and building wonderful relationships. I am excited to start this journey. Hop on board!
Jaime Kwon, Secretary of Shenanigans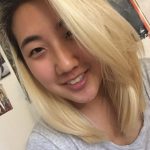 Jaime is an upbeat, happy person! this will be her 3rd year at AIW. She is currently attending UC Santa Cruz as a undergraduate with a psychology major. Jaime also loves to dance! She has been dancing for seven years, and is one of the directors of UCSC's only competing hip hop dance troupe, Haluan. Jaime loves to have fun, and is looking forward to helping the kids have a great time at the camp!
Robin Sierra L., Supervised Play Scout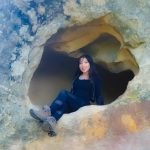 Hello! I go by Robin Sierra, but campers can call me Miss Robin.
My interest in writing came with my interest in reading. I found out very early on that I could write my own realities, and started writing short stories and poetry as a hobby. Now, as a college student I'm pursuing a degree in English Lit and will be transferring to SF State after completing my credit requirements!
I have been working with children since I was in high school. I began by volunteering my service at camps such as Exploring New Horizons, and then completed a childcare course in my high school's Education Academy. During my senior year I was offered an internship working in a second grade classroom. After high school, I worked in After School Programs and other childcare facilities.
When I'm not working, you can find me with my nose in a book or working on a project I'm writing!