Palo Alto | 06/17/2019-06/28/2019
Escondido Elementary


PRICING (2-WEEKS)
Note: All prices shown are for TWO-WEEKS of camp.
$859 Tuition
Tuition includes all instruction, activities and materials. It also includes two camp t-shirts, which should be worn daily. Lunch is NOT included.
Add-Ons
$70 – Morning Supervised Play (8am – 9am)
$140 – Afternoon Supervised Play (3pm – 6pm)
$100 – Daily Lunch & Snack
$6 – Extra camp t-shirt (2 shirts are included with your registration)
$6 – Extra camp CD (1 CD is included for each child registered)
Discounts
Family Discount:
$20 off per camper for 2 members of the same family
$30 off per camper for 3 members of the same family
$40 off per camper for 4 members of the same family – please contact us to register 4 or more members of the same immediate family
890 Escondido Road, Stanford, CA 94305
06/17/2019 – 06/28/2019 (M-F, 9am – 3pm)

Supervised play available 8am-9am and 3pm-6pm for an additional charge.
Adventures in Writing Camp is excited to return to Escondido Elementary this summer with all new curriculum! This location will have first grade, elementary, and middle school programs! Our team of credentialed teachers, musicians and college students is ready to help new campers build confidence and fall in love with writing, and help returning campers continue to develop as writers!
As a note, we group campers by grade level. If your child is attending with a friend and they are entering the same grade, they will be grouped together.
Space available in 1st grade!
Space available in 2nd grade!
Space available in 3rd grade!
Space available in 4th grade!
Space available in 5th grade!
Only 3 spaces remaining in 6th grade!
Only 2 spaces remaining in 7th grade!
Only 4 spaces remaining in 8th grade!


Camp Staff
MEET THE TEAM
Veronica Talton, Site Administrator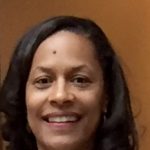 Veronica is returning to Adventures In Writing Camp again this summer. She brings over twenty years of experience as a music educator and teacher leader in grades K-8. Veronica holds a Bachelor of Arts and a Master's of Science in Music and prefers working in summer camps which have a focus on literacy for children. An avid reader, Veronica enjoys singing, science fiction, roller coasters and Phineas & Ferb episodes ("Hey, where's Perry?"). Veronica looks forward to reuniting with AIW families and bringing her passion for education and advocacy to those she encounters.
Abigail Meade, Assistant Site Administrator
Abby grew up in Arizona and attended Northern Arizona University before moving to the Bay Area in 2014. She is currently pursuing a degree in secondary mathematics education. Abby has always had a passion for teaching. She spent 3 years working in a Montessori preschool and kindergarten in Flagstaff, AZ and 3 years working in second and third grade classrooms in Belmont, CA. During the school year she works for Workshop Education as an afterschool director. Her long-term goal is to teach math in a middle school or high school setting. She loves reading, skiing, camping, playing guitar, and riding her bike whenever she can.
Leah Carlon, Writing Ranger (Middle School)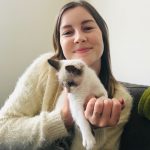 Leah was raised in the mountains of a tiny town in Northern California. As a child in a television free home surrounded by nature, her imagination soared. She kept her eyes peeled for pirates from the tops of trees, and the trickling streams turned into raging rivers of lava. Stories of adventure filled her little head! As Leah got older, her imagination stayed with her. In elementary school, she began writing scripts with her friends. Using the living room as a stage, they performed theatrical scenes for parents and siblings. As a teen, Leah adapted her visions to short films. Friends were cast, and she directed (and starred in) her cinematic creations. In college, her love for writing and creating only continued to grow. Today, Leah is an English teacher at a high school in Saratoga. She now uses her imagination to create engaging lesson plans, make short videos, and write for fun. She finds joy in guiding her students as they discover their own unique voices. Leah believes that language is the most powerful tool, and everyone deserves the opportunity to learn how to use it to empower, inspire, and create change!
Elina Dyo, Writing Ranger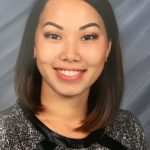 Hi everyone! I am Ms. Elina Dyo, was born in Uzbekistan, raised and grown in Russia and Kazakhstan. I got my bachelor's degree in English Education and master's degree in Elementary Education from Mississippi Valley State University. I can speak different foreign languages, such as Russian, Kazakh, and Turkish. I am fond of traditional Korean dancing, reading, and cooking. I love teaching and guiding young children, traveling, and playing games. I am excited to inspire my students to learn, see them grow, enjoy, and have fun!
Madeline Minor, Entertainment Ranger
After working several years as a theatre counselor for the Girl Scouts of Northern California, Madeline ran off to sea to work aboard the Disney Cruise Line as a Youth Activities Entertainment Host, performing across from Mickey Mouse himself! Upon returning to land, she worked as a Site Director for the fledgling Camp Doodles in Marin county, teaching her staff the magic of teamwork and keeping her Site afloat. This summer she returns to the camp world she loves, excited to get your wee ones writing, singing and dancing to their hearts content!
Allie Bayne, Adventure Guide (Counselor)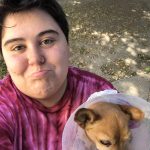 Allie is a Jedi knight training to defeat the Galactic Empire...or at least she wishes she was! When she isn't dreaming about saving the galaxy, she can be found reading books about space, drawing and writing, singing with her guitar, or watching Star Wars, of course.
Currently, Allie is a junior at Northland College in Ashland, Wisconsin. She is majoring in elementary education and minoring in English. She is also a member of Northland's softball and women's golf teams. Her favorite classes are creative writing and any sort of art class.
Allie has worked in summer camps with both typical kids, as well as children on the autism spectrum and other disabilities. She has experience teaching in many different kinds of classroom settings ranging from preschool to middle school, and she loves to share her creativity with others.
Allie can't wait to trade her lightsaber in for a pencil and start her next adventure with AIW. May the force be with you!
Bethany Wong, Adventure Guide (Counselor)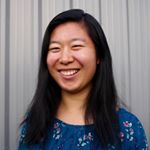 Bethany is excited for her very first summer at Adventures in Writing Camp. During the school year, she studies Human Development at UC Davis. As an experienced camp counselor, babysitter, and tutor, Bethany is ready to combine fun and learning to empower campers to write about whatever ideas spark their imaginations. Some of her favorite pastimes include experimenting in the kitchen, doing crafts, and exploring the great outdoors. She's counting down the days until camp begins and can't wait to meet everyone soon!
Matthew Brown Barber, Adventure Guide (Counselor)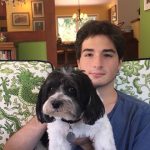 A recent graduate of Woodside Priory School in Portola Valley, Matthew has always loved to write and read. In middle school, he raced through the entire Harry Potter series, and his interest in reading and writing has continued to grow. Matthew has participated in honors english courses throughout high school, and recently completed AP Literature during his senior year. Furthermore, he interned a blog writer for a local non-profit organization known as Hope Unlimited, which is devoted to helping orphans in Brazil. Matthew loves working with kids, and recently he completed his second year as a counselor at a local sports camp. He plays both school and club soccer, and when he's not reading or writing, can often be found out on a soccer field, kicking a ball.
Isabelle Murphy, Adventure Guide (Counselor)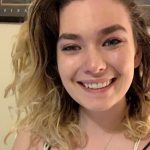 Hi, My name is Isabelle, but most people call me Izzy! I love to read and write and play the ukelele really badly! I am a Psychology major and a University outside of New York City and I am so excited to be spending the summer in California with so many happy people! I have spent my entire life reading and writing, I can not wait to help share all of the things that I have learned this summer.
Renee Stephenson, Adventure Guide (Counselor)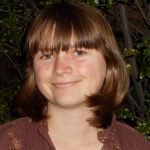 Hi! My name is Renee Stephenson. I grew up in Foster City, before moving to Palo Alto. I enjoy jogging, playing soccer, and watching cartoons. I worked as a support coach at Kidz Love Soccer for a year, in which I helped teach soccer to young children in classes and camps through fun games. I graduated from Palo Alto Senior High School in 2018. I currently study Biochemistry and Cell Biology at Rice University, in Houston, Texas. One of my favorite classes at university was Understanding Greek Drama, in which we read and discussed plays written by tragedians in fifth century Athens. It was fascinating to discover how different tragedians could twist the same myth in their own unique way to communicate different messages. My mom started reading to me when I was a little girl, and I have loved stories since! Some of my favorite authors include Jane Austen, J. K. Rowling, and Edgar Allen Poe. I love stories in all different types of formats; I enjoy books, theatre, movies, and musicals. I love writing stories and I hope to spread my love of stories to others.
Rachel Kim, eBook Ranger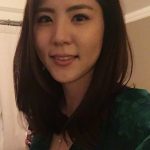 Ever since she could remember, Rachel has always wanted to contribute to the world as a compassionate physician until she realized how much she enjoyed working with young children. She spent the first three years of college at Biola University in Southern California studying Human Biology as a pre-med major but graduated with a B.A. in Elementary Education with an emphasis on Early Childhood Education. Rachel has experience working with children of all ages in various roles! Most recently, she has been teaching third-grade as a lead Humanities teacher at an elementary school in East San Jose. Rachel, a Bay Area native, has also lived in Seoul, South Korea, Los Angeles, California, and Boston, Massachusetts. In her free time, she enjoys reading all forms of writing (journals, novels & recipes), trying new recipes, traveling, and spending time with her lovely 3-year-old nephew. Fun fact: She was awarded "Tranquility Award" at her school this year for her outstanding behavior/classroom management skills even in rough moments!
Gabrielle Sipin, Secretary of Shenanigans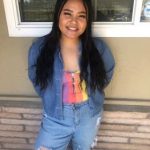 Hi! My name is Gabbi, and I'm super excited to meet you! I graduated from West Valley College with a degree in Percussion and Music. I will be attending school next year to become a board certified Music Therapist. I teach choreography to elementary school kids in the summer, and I am a high school marching band instructor in the fall! I love to sing, make crafts, and go on hikes. I absolutely cannot wait for what these next two weeks of Adventures in Writing will have in store for us, see you soon!
Ellie Wong, Supervised Play Scout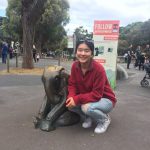 This will be Ellie's first year on the Adventures in Writing camp team! She was born and raised in Palo Alto, California and currently attends Palo Alto High School, soon to be a junior. She finds joy in reading and watching movies. Her favorite genres include memoir and mystery books, as well as drama and romance movies. One of the greatest joys in her life is travelling, both near and far. She most recently took a trip to Hong Kong over Thanksgiving, and is excited to be visiting Europe for the first time this summer. Her family, which consists of her parents and two older sisters, enjoy hiking and playing board games together. They recently hiked Half Dome in Yosemite, a major accomplishment!Ellie loves to argue, debate, and fall down internet rabbit holes for the sake of learning strange new things. She enjoys working with kids, and is excited to help foster their creativity this summer!
Micaela Wong, Supervised Play Scout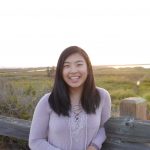 Micaela can't wait to begin her first year as a Supervised Play Scout on the Adventures in Writing Camp Team! A recent graduate from Palo Alto High School, Micaela will be heading to college in the fall. Her experience working with children comes from serving as a camp counselor, Sunday school teacher, and babysitter throughout the years. Micaela loves participating in nearly all team sports and has played soccer for 14 years of her life. She also enjoys writing and has been involved in her high school's journalism program for the past three years. Micaela is excited for AIW to begin and looks forward to inspiring a passion for writing and fun this summer!