San Jose Almaden | 06/17/2019-06/28/2019
Williams Elementary


PRICING (2-WEEKS)
Note: All prices shown are for TWO-WEEKS of camp.
$859 Tuition
Tuition includes all instruction, activities and materials. It also includes two camp t-shirts, which should be worn daily. Lunch is NOT included.
Add-Ons
$70 – Morning Supervised Play (8am – 9am)
$140 – Afternoon Supervised Play (3pm – 6pm)
$100 – Daily Lunch & Snack
$6 – Extra camp t-shirt (2 shirts are included with your registration)
$6 – Extra camp CD (1 CD is included for each child registered)
Discounts
Family Discount:
$20 off per camper for 2 members of the same family
$30 off per camper for 3 members of the same family
$40 off per camper for 4 members of the same family – please contact us to register 4 or more members of the same immediate family
1150 Rajkovich Way, San Jose, CA 95120
06/17/2019 – 06/28/2019 (M-F, 9am – 3pm)

Supervised play available 8am-9am and 3pm-6pm for an additional charge.
Adventures in Writing Camp is excited to return to Williams Elementary this summer with all new curriculum! This location will have first grade, elementary, and middle school programs! Our team of credentialed teachers, musicians and college students is ready to help new campers build confidence and fall in love with writing, and help returning campers continue to develop as writers!
As a note, we group campers by grade level. If your child is attending with a friend and they are entering the same grade, they will be grouped together.
Space available in 1st grade!
2nd Grade is FULL for this camp!
Click HERE to be added to the waitlist.
3rd Grade is FULL for this camp!
Click HERE to be added to the waitlist.
4th Grade is FULL for this camp!
Click HERE to be added to the waitlist.
Only 5 spaces remaining in 5th grade!
Only 1 space remaining in 6th grade!
Only 2 spaces remaining in 7th grade!
Only 2 spaces remaining in 8th grade!


Camp Staff
MEET THE TEAM
Danielle ("Danni") Strand, Site Administrator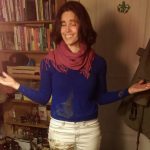 "Diction Danni" has returned! This will be Danni's third season at Adventures in Writing Camp, and second as Site Administrator! For the first eight years of her career, Danni taught high school English. For her second act, she's developed her own private tutoring practice. She earned her bachelor's degree in English literature at UC Santa Cruz and her master's in education and English teaching credential at Stanford University. Danni just looooves words, wordplay, and all sorts of stories. She is excited to help campers find the stories inside them and get zany with words! *Pictured: Diction Danni makes it home to her favorite shelf of books (seen in background) after climbing through a mudslide -- nothing stops her!
Savidu Geevaratne, Assistant Site Administrator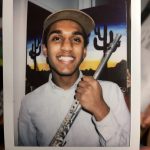 After returning from the land of New York, Savidu is super excited to sing and share his passion with everyone back at Adventures in Writing Camp! As a very energetic Eagle Scout, Savidu has a diverse skill set, and loves teaching kids what he knows, while learning more and having fun with them. He may even bring in some of his instruments to accompany camp songs, skits, and games! When not belting his heart out behind a piano or onstage, you can find Savidu in the forests of California, exploring the wilds of the woods to find inspiration for his song writing and musical theater talents. Once he finishes up the summer with AIW camp, Savidu flies back to Manhattan to start his sophomore year at New York University where he majors in Musical Theater at the Tisch School of the Arts.
Jennifer Portillo, Writing Ranger (1st Grade)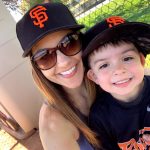 Joyful Jenny has been teaching for thirteen years. Her experience includes teaching at private and public schools, and from preschool all the way up to 8th grade. She currently teaches fifth grade in Loomis, California. She loves teaching and enjoys making connections with students. This is her third time working at AIW Camp and she loves the program as a teacher and parent. Joyful Jenny loves hiking with her family and watching movies.
Maricel Cruz, Writing Ranger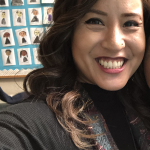 Hello! My name is Maricel Cruz! I've been working with kids for over a decade in different capacities! I've been a preschool teacher, behavioral counselor, after school director, and 1st grade teacher! I'm passionate about education and social emotional learning! I greatly look forward to an amazing summer with AIW!
Jillian Singh, Writing Ranger (Middle School)

Teaching writing is not necessarily easy, but it is something I excel at. I truly enjoy writing and am passionate about helping students improve their writing. Writing is often a form of creative expression, where students can use their own unique voice. Helping students to hone their writing skills and voice is important to me, because each student deserves to be heard. Some say that writing is a skill you?re either born with or not and I don?t necessarily agree with this. I believe every student, myself included, has the capacity to continually improve their abilities as a writer. In terms of my education, I majored in world literature during my undergraduate time at UC Santa Cruz, completed my master?s in journalism at Northwestern University, obtained a social media marketing certificate from SFSU and am set to complete my single subject teaching credential from SJSU by this June. I am currently interviewing for high school and middle school English teaching positions and student taught freshman English and senior, junior and sophomore journalism at Leland High School in South San Jose this past school year. During the Summer I enjoy working with younger students and appreciate their unique enthusiasm and perspectives.
Grace Trout, Entertainment Ranger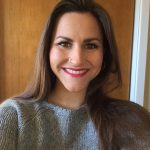 Hello! My name is Goofy Grace!I have been working at Adventures in Writing Camp since 2015. I come back every summer because AIW has an awesome team! I love to create a safe and fun learning environment for each student. I think it is so important to encourage kids, and remind them that they are special. Fun Facts: I love gummy bears and roller skating!
Jesus Gonzalo Rivera Solano, Adventure Guide (Counselor)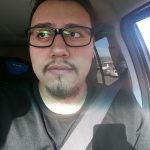 Hello, my name is Jesus Gonzalo Rivera Solano, or Jesus Rivera for short. I am an undocument student at De Anza College. I am majoring in English, History, and ESL for Education. I am also an undocumented educator and peer advisor on campus. I have previously had the awesome chance to work for the East Side Unified School District as a tutor for high school juniors and seniors. My mother runs a daycare which provided me with the skills to accommodate with every child's need and learning methods.I wish to be the kind of teacher students can talk to their friends and parents about. I strongly believe any child regardless of their background, can become the next big author.
Milla Zlatanov, Adventure Guide (Counselor)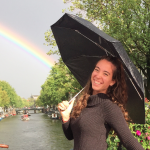 Milla Zlatanov is a recent graduate from UC Santa Cruz and has a B.S. degree in Technology and Information Management. After working as a research assistant/intern for the ASSIST (Assistive Sociotechnical Solutions for Individuals with Special needs using Technology) Lab, she was able to successfully help create and engineer a new technology that will accommodate others. This ended up being an interactive speech therapy game for children that have cleft speech. Going through the design iterations, she realized how much she loves to work with people and make sure that when she designs a technology for them, it is enjoyable, interactive, and intuitive.
Other than having aspirations to work in the human-computer interaction field one day, she loves to dance, play the piano (not to mention give piano lessons to students from ages 3-70!), and write in her free time. She believes in helping campers find or stick with their passion for writing, which is why she has decided to join the AIW Camp team as an Adventure Guide! Milla is adaptable, creative, and has very strong communication, leadership, and interpersonal skills. In addition to her caring and friendly personality, she hopes to help inspire campers throughout the two weeks. She is positive that campers will have a wonderful experience where they will be able to work on their grammar skills, cultivate new skills, explain their thoughts and ideas, and flourish as young writers!
Julianna Flores, Adventure Guide, Adventure Guide (Counselor)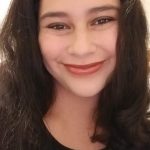 Julianna Flores loves two things: history and reading. Which is a good thing, because history is all about reading!
She was born and raised in San Jose, California all her life, and learned to love the history of her state by visiting missions, museums, and state parks with her family. These experiences Julianna had during her childhood helped her realize what she wanted to study when she went to college. So, she went to Hardin Simmons University in Texas to get her BA in History with a minor in Spanish, and graduated summa cum laude in 2018.
Julianna currently spends her time working, volunteering at museums and schools, and of course, reading. She hopes to get her graduate degree in museum studies, and in the future, work at a historical museum where she can combine her two great loves: history and storytelling!
Ian Edwards, Adventure Guide (Counselor)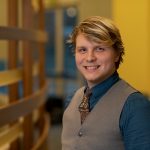 Ian Edwards is a former Americorps Member, an activist, a college journalist, an academic tutor. Ian is, most of all, a person who prefers talking about themselves in the third-person. They are pursuing a double major in Biochemistry and Literature with a Minor in Philosophy. Ian enjoys long walks on the beach, as long as the beach is cold, devoid of people and a little foggy. On their artistic side, Ian enjoys painting, poetry and is a novice ping-pong enthusiast. Ian's other interests include martial arts, weightlifting, medicine and ancient religions. Ian is excited to engage with students in the craft of writing and composition this summer!
Sydney Schleicher, Adventure Guide (Counselor)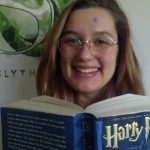 Sydney Schleicher is a Harry Potter fanatic who loves to read. Her favorite kinds of books to read are all things fantastical mixed in with some autobiographies. She is also an avid swimmer and lover of the outdoors. Sydney is currently studying at the University of San Francisco. She is Majoring in Psychology and Minoring in German Studies. She was a part of Theater for four years in High School, taking a particular interest in Directing, but still loving to perform.Babysitting is a job that Sydney has had for the past five years, and that she has enjoyed every minute of. She has had experience caring for children between 3 months and 12 years of age. Sydney really enjoys Superheroes and all things Marvel. If she was a superhero, she would want to be Quicksilver from X-men. If she had Quicksilver's powers, she would be able to read hundreds of books in a day. She is very excited to share her love of reading and writing with her campers this summer.
Sean Yu, Adventure Guide (Counselor)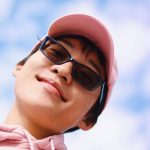 Sean just graduated from Gunn High School this year and is also a published music artist! He loves producing his own songs in his spare time and singing with his school choir. This is his first year at AIW as an Adventure Guide and is so excited to share his vibrant personality with his campers! He also loves writing funny short stories about his friends as the protagonists.
He will be attending Cornell University next year with an intended major in Human Biology, Health and Society, and will hopefully attend medical school in a few years.
Alyssa Lopez, Adventure Guide (Counselor)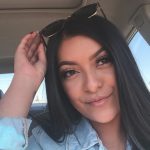 Hello!
My name is Alyssa Lopez, i'm 21 years old and currently going into my 4th year at California State University of East Bay. I'm a Sociology major, who would like to one day become a children's counselor. I love being outdoors, and enjoy doing anything adventurous. In my free time you can usually find me spending time with my friends and family. This is my 2nd year working for this camp and I'm so excited to meet all of you and have an amazing summer!
Mary Salmeron Montalvo, Adventure Guide (Counselor)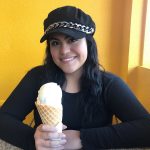 Hi campers, my name is Mary Salmeron and I can not wait to begin this journey with all of you! I attend California State University, Northridge in Los Angeles where I study communications. After I graduate, I want to travel and speak or write about my experiences. My passion is to teach others about my experiences through leadership. One great quality of being a leader is having great creativity to build your truth. One way we can do so is by writing, so let get to it and create our truth! I love to tell stories, play sports and eat ice cream. I also love volunteering to help great causes. Giving back is my hobby because it is extremely rewarding, especially when you can bring a smile to someone's face. There is so much I could tell you but I would rather tell you all when I meet you. Are you ready to begin an experience you will never forget?
Shreya Narayanan, Adventure Guide (Counselor)
Shreya is currently a Nursing student at the University of San Francisco, hoping to become a Pediatric nurse after graduating. She's always enjoyed working with children, and has a strong passion for using writing as an outlet for creativity. She is super excited to help foster this creativity in others in a fun environment. She has grown up writing short stories from a young age of 3, when she would narrate stories and make her mom write them out for her. She is now able to write her own stories without the help of her mom, and finds herself using her hospital patients as an inspiration for many of her stories. When she's not studying for one of her million nursing exams, you can find her out in the city of San Francisco discovering new food places or out in nature, hiking. She hiked the Inca trail to Machu Picchu last summer and will brag about this 4-day hike whenever anyone brings up hiking!
Lucille Luan, Adventure Guide (Counselor)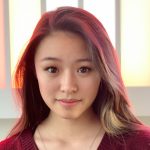 Hi, my name is Lucille Luan and I am currently a sophomore at the University of Illinois at Urbana Champaign. I am pursuing a bachelor of science in middle grades education and a double minor in english and social studies. I have experience working with both children and special education children. I have volunteered at OSF (Organization of Special Needs Families) for the past 2 years and I am also a personal tutor for two kids (2nd grade and 6th grade) whenever I am back during the summer. At school, I am a part of a teacher-focused professional fraternity called Epsilon Delta. I love working with kids and definitely will be honored to work at this Adventure Camp this summer! In the future, I am planning on completing my masters at UIUC and hopefully become a hardworking middle school teacher.
Lucky Linda, eBook Ranger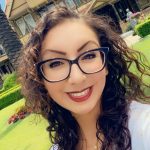 Linda has been an educator for 14 years. She loves teaching and inspiring her students. Her favorite subject to teach is Language Arts. Linda recently became an Apple teacher and enjoys using technology in the classroom. She is looking forward to a fun summer teaching at Adventures in Writing Camp.
Hannah Brady, Secretary of Shenanigans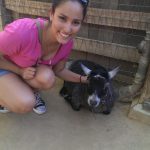 Hannah Brady currently works for the City of Santa in the Parks and Recreation department. She graduated in 2016 from Loyola Marymount University in 3.5 years with a B.A in screenwriting and a minor in English. Within the Parks and Recreation department she primarily works with the city's youth theater group that she was a participant of as a child. There she is a jack of all trades, building sets, assisting rehearsals, assistant stage managing, and sometimes even producing and directing shows. She has been with the City of Santa Clara for 8 years since she started the job in high school and continued working throughout college and after. When she is not chasing down rouge 10-year-olds she enjoys writing, babysitting, and watching copious amounts of movies and television.
Vivian Luu, Supervised Play Scout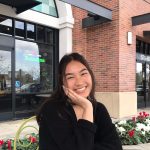 An Adventure Guide who's always ready to laugh and always ready to learn! Hello! My name is Vivian Luu, and I am currently a 1st year Nursing Science major at UC Irvine. In the future, I hope to pursue a career in the pediatric field- in other words, I LOVE kids! I have worked as a reading tutor at Kumon, and always seem to surround myself with bright, happy children. I hope to make camp the most educational and fun experience for all our future writers!
Mira Karthik, Supervised Play Scout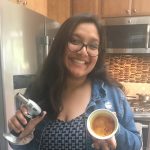 Mira is more than excited to be part of the Adventures in Writing family during the summer of 2019! She is a rising senior at Leland High School and loves learning about the world around her both in and out of school.
In her free time, Mira teaches the ukulele to kids interested in learning a new instrument! She has also taught students in Cambodia how to play using both numbers and colors. She absolutely loves music, both teaching & learning, and wants to someday learn how to play the saxophone. She also is a proud member of the Girl Scout community and spends much of her time planning lessons to empower kids to jump out of their comfort zones and try new things.
When she was a little girl, Mira was a part of the Adventures in Writing Camp and had the chance to pour her imagination out on paper while having an incredible experience. She remembers her time at Adventures in Writing as some of her favorite childhood memories, and that became her biggest reason for coming back!