San Jose Almaden | 06/17/2019-06/28/2019
Williams Elementary


PRICING (2-WEEKS)
Note: All prices shown are for TWO-WEEKS of camp.
$829 Early Registration Price ($859 after 04/01/2019)
Tuition includes all instruction, activities and materials. It also includes two camp t-shirts, which should be worn daily. Lunch is NOT included.
Add-Ons
$70 – Morning Supervised Play (8am – 9am)
$140 – Afternoon Supervised Play (3pm – 6pm)
$100 – Daily Lunch & Snack
$6 – Extra camp t-shirt (2 shirts are included with your registration)
$6 – Extra camp CD (1 CD is included for each child registered)
Discounts
Family Discount:
$20 off per camper for 2 members of the same family
$30 off per camper for 3 members of the same family
$40 off per camper for 4 members of the same family – please contact us to register 4 or more members of the same immediate family
1150 Rajkovich Way, San Jose, CA 95120
06/17/2019 – 06/28/2019 (M-F, 9am – 3pm)

Supervised play available 8am-9am and 3pm-6pm for an additional charge.
Adventures in Writing Camp is excited to return to Williams Elementary this summer with all new curriculum! This location will have first grade, elementary, and middle school programs! Our team of credentialed teachers, musicians and college students is ready to help new campers build confidence and fall in love with writing, and help returning campers continue to develop as writers!
Space available in 1st grade!
Space available in 2nd grade!
Space available in 3rd grade!
Space available in 4th grade!
Space available in 5th grade!
Space available in 6th grade!
Space available in 7th grade!
Only 4 spaces remaining in 8th grade!


Camp Staff
MEET THE TEAM
Danielle ("Danni") Strand, Site Administrator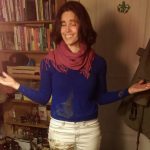 "Diction Danni" has returned! This will be Danni's third season at Adventures in Writing Camp, and second as Site Administrator! For the first eight years of her career, Danni taught high school English. For her second act, she's developed her own private tutoring practice. She earned her bachelor's degree in English literature at UC Santa Cruz and her master's in education and English teaching credential at Stanford University. Danni just looooves words, wordplay, and all sorts of stories. She is excited to help campers find the stories inside them and get zany with words! *Pictured: Diction Danni makes it home to her favorite shelf of books (seen in background) after climbing through a mudslide -- nothing stops her!
Jeannie (Jeanne-Marie) Miller, Writing Ranger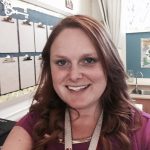 Jeannie is an elementary school teacher from San Jose. She enjoys singing, reading and of course writing! She believes in the importance of making learning fun and exiting for all students!
She earned her BA in Sociology from UC Santa Cruz and MA in Education from San Jose State University.
Kristine Tsung, Writing Ranger (Middle School)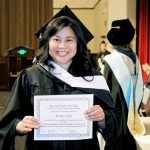 Hello there. I'm Karaoke Kristine. Whenever my students shine, you will hear me sing.
To tell you a little bit about me: I graduated from UC Berkeley with a high honors degree in architecture, and completed my teacher's credential and masters in education from San Jose State University.
Currently, I teach fourth grade at Berryessa Union School District in San Jose. In less than a year, I created a rigorous guided reading system drawn from Benchmark Advance ELA/ELD materials, and implemented it in my own classroom. As a result, 25 out of 26 students' reading levels improved. 20 students reached their personal reading goal. 15 students read above grade level. 2 fourth grade students reached level Z.
In addition, I received: 2018, ArtsEdConnect Teacher Grant for social studies PBL "How might we create a 22nd mission?" 2018 - 2019, History of San Jose Teacher Grant for social studies lesson "Journey to California." 2017, National Bullying Prevention Center Students with Solutions.
My teaching style is: student-centered approach; multi-sensory teaching; gradual release of responsibility; and tier 1 strategies with UDL.
I am the creator of the award-winning children's multimedia property, BuzzingBOTS (yaybots.com).
This is my third year at AIW, and I am glad to be back!
Jesus Gonzalo Rivera Solano, Adventure Guide (Counselor)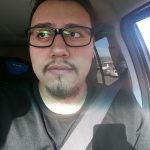 Hello, my name is Jesus Gonzalo Rivera Solano, or Jesus Rivera for short.
I am an undocumented student at De Anza College. I am majoring in English, History, and ESL for Education. I am also a Undocumented educator and peer advisor on campus.
I have previously had the awesome chance to work for the East Side Unified School District as a tutor for high school juniors and seniors. My mother runs a daycare which provided me with the skills to accommodate with every child's need and learning methods.
I wish to be the kind of teacher students can talk to their friends and parents about. I strongly believe any child regardless of their background, can become the next big author.
Jose Arriaga, Assistant Site Administrator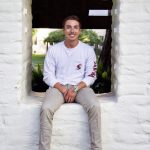 Hi! My name is Jose and guess what? I'm from San Jose! I am a current masters student at Santa Clara University reaching for a Doctor of Education Degree in the future years! I believe that learning should be all about fun, discovery, and interaction. Writing is one of the ways in which children learn about their own voice and identity! We unearth passions and realize dreams through writing!