Alameda | 07/22/2019-08/02/2019
St. Philip Neri School


PRICING (2-WEEKS)
Note: All prices shown are for TWO-WEEKS of camp.
$819 Tuition
Tuition includes all instruction, activities and materials. It also includes two camp t-shirts, which should be worn daily. Lunch is NOT included.
Add-Ons
$70 – Morning Supervised Play (8am – 9am)
$140 – Afternoon Supervised Play (3pm – 6pm)
$100 – Daily Lunch & Snack
$6 – Extra camp t-shirt (2 shirts are included with your registration)
$6 – Extra camp CD (1 CD is included for each child registered)
Discounts
Family Discount:
$20 off per camper for 2 members of the same family
$30 off per camper for 3 members of the same family
$40 off per camper for 4 members of the same family – please contact us to register 4 or more members of the same immediate family
1335 High Street, Alameda, CA 94501
07/22/2019 – 08/02/2019 (M-F, 9am – 3pm)

Supervised play available 8am-9am and 3pm-6pm for an additional charge.
Adventures in Writing Camp is excited to come to St. Philip Neri School this summer with all new curriculum! This location will have first grade, elementary, and middle school programs! Our team of credentialed teachers, musicians and college students is ready to help new campers build confidence and fall in love with writing, and help returning campers continue to develop as writers!
As a note, we group campers by grade level. If your child is attending with a friend and they are entering the same grade, they will be grouped together.
Space available in 1st grade!
Space available in 2nd grade!
Space available in 3rd grade!
Space available in 4th grade!
Space available in 5th grade!
6th Grade is FULL for this camp!
Click HERE to be added to the waitlist.
7th Grade is FULL for this camp!
Click HERE to be added to the waitlist.
8th Grade is FULL for this camp!
Click HERE to be added to the waitlist.


Camp Staff
MEET THE TEAM
Rasheedah Jones, Site Administrator
"Rashida Jones, the actress from Parks and Rec?" Nope, sorry, wrong Rasheedah Jones! I know, I know, what a shame, but I promise you she's a whole lot cooler!When she's not jumping out of planes, climbing mountains, watching baseball, playing soccer, or traveling around the world, she is shaping and inspiring the young minds of 4th and 5th graders. Rasheedah is in her fourth year of teaching a 4/5 combo class in the New Haven School District. She received her BA in Liberal Studies, Teaching Credential, Masters in Curriculum, and Masters in Reading & Language from Cal State East Bay. Next, she will be going for her Administration credential with the dream of being a principal one day. Oh, but wait, that's not all, she is putting her Curriculum Masters to use, and is currently writing a Social Emotional Learning curriculum for upper grade students! Wooooo that's a lot! This will be Rasheedah's second year at AIW as a Site Administrator, in hopes to many more years sharing her love of writing, learning, and teaching to students. PS. Her favorite spirit day at school is mismatch day ...*hence the photo*
Simone Henderson, Assistant Site Administrator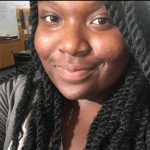 I'm a recent graduate from California State University, Long Beach with a degree in Studio Art. I also have a AA in Social Behavior. I recently became a substitute teacher and also used to tutor on the side. I currently have three dogs and cat so my house is a regular zoo.
Natalie Farrell, Assistant Site Administrator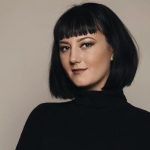 Natalie Farrell is a California native who holds an MA in Theatre Arts and a BA in Literature & Theatre Arts from UC Santa Cruz. Natalie has been working with and leading kids aged 4-18 as well as college students in various school and camp settings as a camp director, counselor, instructor, teacher, facilitator, mentor, and friend for 7+ years. During the school year she is on tour throughout Bay Area schools bringing interactive history theater programs with the company California Weekly Explorer. Natalie is also a published poet and playwright.
Claire Inman, Assistant Site Administrator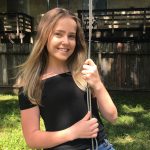 Claire Inman loves reading and writing! She is especially skilled at story telling, for she can make any type of dialect come to life! Claire is an upcoming junior at UC Davis, and is double majoring in Psychology and History. Therefore, she not only has the knowledge and skill sets to make reading and writing comprehensible, but also has her own creative ways to make reading and writing fun! Claire has years of experience in designing her own games and activities for elementary school students, for in high school she conducted her own running group for elementary student athletes. Claire knows how to bring out the best in each student she works with, for she takes the time to get to know everyone she works with personally in order to bring out their best selves! Through college, she has fallen more in love with reading and writing as she has taken countless courses in social science subjects for her double major preparation. When she does not have her nose in a book, Claire can be found adventuring through the mountains and beaches of Northern California!
Marjorie Boggs Vazquez, Writing Ranger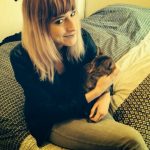 Marjorie is super excited to be working with Adventures in Writing Camp for the third year! She has been in education for 11 years, and a teacher for 8 of those years. When she's not teaching, she spends her time cuddling her kitties, doing yoga, and sitting by Lake Merritt with friends. She is really looking forward to meeting her newest crew of campers and families this spring!
Aman Lakhanpal, Writing Ranger (1st Grade)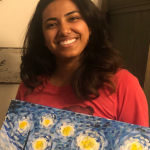 Hello there! My name is Aman and I have been working with students for the past 6 years! To name a few roles, I have been a tutor, teacher's assistant, and a substitute teacher! I am a graduate of the University of California, Merced where I majored in Human Biology and completed a minor in Psychology. I absolutely love learning about us humans and I enjoy teaching little humans too! When I am not tutoring or teaching students, I enjoy reading books and playing tennis. Oh, and of course, swimming during these warm summer months!
Siena Meeks, Writing Ranger (Middle School)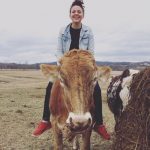 Siena is a camper at heart, but happy to be returning to camp as a site administrator this summer!! With lots of experience at different types of camps herself, both as a camper, counselor, and director, she can't wait to bring the excitement and good vibes into one of her favorite places... the classroom!! She currently works at Aurora Elementary School as a Teaching Assistant and has plans to pursue a teaching credential. She looks forward to thinking creatively together and to inspiring one another through writing and fun!!
Ipsita Chatterjee, Entertainment Ranger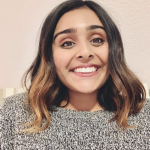 Ipsita is excited to start a Secretary of Shenanigans at the Pleasanton Camp this semester! As she is a recent University of Arizona graduate, she is excited to spend her summer before graduate school at the University of Southern California with AIW camp. While this is Ipsita's first summer with AIW, she spent the three summers as a camp counselor for the City of Fremont, and was a lifeguard and swim instructor for autistic children a few summers before that. During her time as a camp counselor and lifeguard, she learned the importance of not only responsibility and patience but also how to have a fun time. In her free time, she enjoys participating in musical theatre, creative writing projects, and hanging out with friends. She is an energetic, passionate individual, and is excited for the fun adventures this summer!
Spencer Gannon, Adventure Guide (Counselor)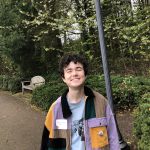 Spencer Gannon is an Adventure Guide and rising freshman at UC Santa Cruz who is planning to major in Film and Digital Media with a concentration in film production. He has spent his whole life in Marin County and has been a voracious reader and writer for just as long. In his free time, Spencer loves to play guitar, go on hikes, and hang out with his cats.
Alexis Miller, Adventure Guide (Counselor)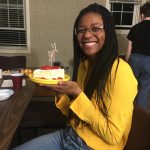 Hello everyone! My name is Alexis Miller and I am currently a college student at Santa Clara University. There I study, English Literature, French, and Linguistics. I have been tutoring for the past 6 years. I am so excited to spend the summer with all of you!
Evian Pree, Adventure Guide (Counselor)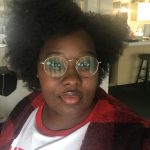 Hello my name is Evian. I was born and partially raised in the bay area. In between that I spent 7 years of my life in Oklahoma, where they I was a girl scout which included going to summer camp. I also went to a summer camp in middle on Oakland(Bay Area) so I feel like I will be right home at this summer camp. Also I love writing it has always been something I was good at and helped me make use of my wild imagination that I have always had. One of my goals in life to be a novelist.
Madison Houston, Adventure Guide (Counselor)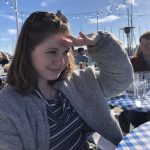 Madison is excited to be an Adventure Guide for her first time this Summer! She is a lover of reading, creative writing, skiing, listening to music, helping others in need, and especially enjoys spending time with her friends, family, and cat, Simba. She is a rising junior at Willamette University in Oregon, majoring in Anthropology and minoring in Environmental Sciences. Her time spent in Oregon is greatly enjoyed, however, she looks forward to spending her summers where she grew up, in the East Bay Area. Prior to college, Madison took part in 18 different musicals and sang in choir for 5 years; she is very passionate about the creative arts! During high school, she worked as a rehearsal assistant, makeup artist, and stage crew member for her local Danville Children's Musical Theater Company (DCMT), allowing her to acquire much experience in working with and helping children in creative settings. She loves being fun and silly with kids and is greatly looking forward to having fun with her campers! In her free time, Madison can be seen belting her favorite songs, devouring delicious food, and continuing her hard fought attempts at successfully snapping and whistling.
Dara Foran, Adventure Guide (Counselor)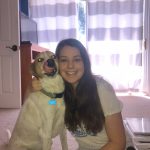 Dara Foran loves reading, writing and working with kids! She just finished her junior year at the University of Oregon where she is pursuing a degree in Psychology, along with a minor in Media Studies. Growing up, Dara played many sports including soccer, basketball and tennis. She has also always had a love for animals and volunteering at shelters. She is excited to be home for the summer to spend time with her pets! Dara has experience working in a kindergarten classroom where she helped students with their reading, writing, math and art. She plans to get her teaching degree after she graduates from college and continue to help kids have fun while learning!
Jamila Brooks, eBook Ranger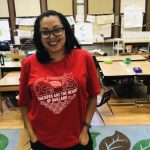 This is Jamila's third summer with Adventures in Writing Camp! She teaches 1st grade at Montclair Elementary School in Oakland. Jamila is a graduate of UC Berkeley's Developmental Teacher Education program where she earned a Multiple Subject teaching credential and a MA in Education. Jamila is mom to Reile (9) and Kaia (4) and enjoys taking her children to the park, hiking and reading mystery novels. Jamila actually plans on writing a mystery novel one day - she's got one chapter finished so far!
Jialin Li, Secretary of Shenanigans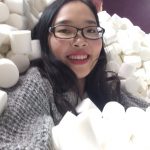 Other than space and science, Jialin enjoys exploring the Bay Area through food and concerts. She often shares her passion for food and concert via photographs on social media, so she considers herself an amateur food blogger. Jialin got her love for music through the flute, an instrument that she has been playing for years. She studies astrophysics at University of California, Santa Cruz. On the side of being a physics student, she is also part of various student committees that planned events to entertain and inform the community. Jialin has worked at the Exploratorium as an Explainer in High School. She has done some bizarre experiments.
Sylvie Rush, Supervised Play Scout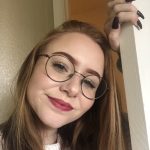 Sylvie is excited to join Adventures in Writing Camp in her first year as a SuperPlay Scout! She is a rising sophomore at UCLA majoring in Business Economics. But don't let that fool you!! Reading and writing are two of her biggest passions and she sets aside time for both every week. If she's not indulging in the written word, she can be found cooking, hiking, or hanging out with her cats. Sylvie can't wait to meet your writers!