Walnut Creek South | 07/29/2019-08/09/2019
The Seven Hills School


PRICING (2-WEEKS)
Note: All prices shown are for TWO-WEEKS of camp.
$819 Tuition
Tuition includes all instruction, activities and materials. It also includes two camp t-shirts, which should be worn daily. Lunch is NOT included.
Add-Ons
$70 – Morning Supervised Play (8am – 9am)
$140 – Afternoon Supervised Play (3pm – 6pm)
$100 – Daily Lunch & Snack
$6 – Extra camp t-shirt (2 shirts are included with your registration)
$6 – Extra camp CD (1 CD is included for each child registered)
Discounts
Family Discount:
$20 off per camper for 2 members of the same family
$30 off per camper for 3 members of the same family
$40 off per camper for 4 members of the same family – please contact us to register 4 or more members of the same immediate family
975 North San Carlos Drive, Walnut Creek, CA 94598
07/29/2019 – 08/09/2019 (M-F, 9am – 3pm)

Supervised play available 8am-9am and 3pm-6pm for an additional charge.
Adventures in Writing Camp is excited to come to return to The Seven Hills School this summer with all new curriculum! This location will have first grade, elementary, and middle school programs! Our team of credentialed teachers, musicians and college students is ready to help new campers build confidence and fall in love with writing, and help returning campers continue to develop as writers!
As a note, we group campers by grade level. If your child is attending with a friend and they are entering the same grade, they will be grouped together.
Space available in 1st grade!
Only 4 spaces remaining in 2nd grade!
Only 4 spaces remaining in 3rd grade!
Space available in 4th grade!
Space available in 5th grade!
Only 2 spaces remaining in 6th grade!
Only 2 spaces remaining in 7th grade!
Only 2 spaces remaining in 8th grade!


Camp Staff
MEET THE TEAM
Sandra Elliott, Site Administrator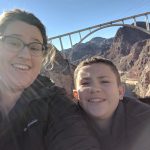 Mrs. Elliott lives in Pleasanton with her sons, Preston and Carson, and husband Daniel. They love to hike, travel and go to baseball games. Mrs. Elliott is the official family photographer, no event is too big or small for her to capture their adventures. Her specialty shots are family selfies. Currently, she teaches 7th grade Honors English and History at Mendenhall Middle School. Mrs. Elliott enjoys the spirit and spunk of junior high students. This is her fourth year with AIW Camp and she is so excited to share the fun of writing with all the campers!
Amy Chamberlain, Writing Ranger (1st Grade)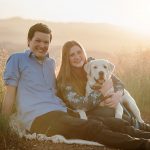 Amy Chamberlain has teaching in her genes, and her dad couldn't be happier about it. In the past she has served as a 7th and 8th grade teacher, camp manager, private tutor, K-12 substitute, and a wide variety of other roles in education over the past five years. She has a passion for writing and bringing out creativity in her students. She is currently pursuing her MEd in Administration and Adult and Higher Education from USF and is excited to take her experiences in the classroom as both teacher and student into Adventures in Writing Camp!
Joshua Gentry, Writing Ranger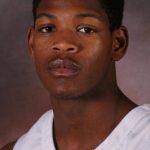 We are excited that Joshua Gentry is returning for his 3rd year at Adventures in Writing Camp to. This will also be his 3rd year as an amazing Writing Ranger. Joshua teaches at Lighthouse Community Public School in East Oakland California where he is a social justice activist and serves a community of amazing kids. Joshua has a Bachelors degree in child development from Cal State Fullerton University where he also was a star basketball player! Standing at 6'5 1/2 inches Josh not only excelled in the classroom but on the court as well. HIs education won't stop there, next year he is planning to get his masters in education through the Alder teaching credential program which has teamed up with the University of the Pacific! Great News, way to go Josh! Josh is excited to get started and have another great year with AIW. The only question is are you ready to have fun and become a better writer!?!?
Al Foreman Jr, Entertainment Ranger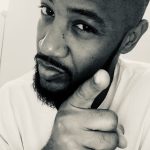 Alaric "Al" Foreman is an experienced and engaged educator from the Oakland Bay Area. In his 6+ years of classroom instruction, Al has challenged the minds of learners from Transitional Kindergarten (TK) through 12th grade and beyond in a wide range of instructional positions, including facilitating extracurricular programs, and as a coach of athletic teams. As an innovative, energetic and hardworking classroom facilitator and administrative leader, Al attributes his love for teaching to his passion for helping kids think 'outside of the box' to showcase their academic knowledge and to express their emotions. In addition to his teaching experience, Mr. Foreman has also created instructional supports like his Differentiated Assignment Assessment (DAA) student-focused assessment model, he has created and supported student-run media projects like the 'Bobcat Broadcast News,' podcast within Oakland Unified School District, and he has participated in fundraisers for student-centered wilderness retreats. Al completed teaching credential requirements for Multiple Subject focus through Cal State Teach/California State University Monterey Bay, he is currently a Doctorate of Education candidate in Educational Leadership and Policy, he is a Master's Degree recipient in Graduate Communication Studies, he holds a Bachelor's Degree in Communication/Media Production, and is a veteran of the United States Army Reserve.
Lucas Hirsch, Adventure Guide (Counselor)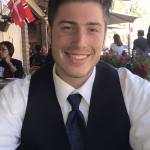 Hello everyone, my name is Lucas Hirsch and I am currently a Biophysics, Biochemistry, and Molecular Biology major at Whitman college studying to become a doctor. When I am not studying organic chemistry I love reading any sort of fiction, with a special place in my heart for old English Literature. Some of my favorite pieces being of course Beowulf and the "Address to Haggis". Though my bread and butter are science fiction and fantasy stories. I love to write as well, a short story or poem here and there just to get ideas out of my head. Let's have fun this summer!
Daniel Elliott, eBook Ranger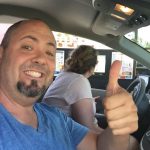 Dynamic Daniel is excited to join our team this year as a Writing Ranger! He has a BA in Political Science from the University of Georgia and a Masters in Elementary Education from Western Governors University. During his free time, Daniel loves to read and be involved in sports. College football is his all time favorite, Go Dawgs! Daniel loves teaching and is very excited to help campers fall in love with writing this summer!
Isabel Hinchliff, Adventure Guide (Counselor)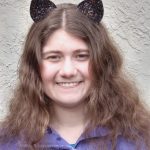 Isabel Hinchliff will be an incoming college freshman this summer planning to major in English and Creative Writing. She is a lifelong bookworm, and loves to spread the joy of reading and writing to the children in her community by volunteering at her local library and leading her school book club. She took college and creative writing classes at UC Berkeley with the Bay Area Writing Project last summer. She regularly babysits and helps out at summer camps, so she has a lot of experience planning, supervising, and participating in all sorts of fun and games!
She is Dungeon Master of a Dungeons and Dragons group, where she practices channeling her inner eight-year-old by acting out all of her non-player characters with crazy voices and occasional laps around the table. She is also a singer with Cantabella Children's Chorus (formerly Contra Costa Children's Chorus) and a lifelong Girl Scout, so singing camp songs comes naturally to her. Her other pursuits include lanyarding, playing oboe and english horn, and convincing her shy cat Pippin to spend at least part of the day outside of her bed!
Angelina Little, Adventure Guide (Counselor)
Hi! My name is Angelina and I'm a rising sophomore at the University of Michigan, where I'm studying political science with a minor in writing. Writing has always been a passion of mine, and I'm excited to share it with campers this summer. During the school year, I work as a staff reporter for The Michigan Daily newspaper, and in high school, I was the Editor-in-Chief of my high school newspaper. I also currently have a tutoring position at Bold ABC Tutoring, a program through which tutors assist elementary school age kids from China hoping to pursue education in America with reading, speaking, and writing about English literature. When I was in high school, I also used to volunteer at my local middle school as a tutor in all subjects, including writing. I love working with kids of all ages and helping them channel their imaginations and personalities into words. When I'm not tutoring, babysitting, or writing, I love to spend my time exploring the Bay Area, hiking, or visiting art museums. I can't wait to get creative with the campers this summer!
Samara Maamo, Adventure Guide (Counselor)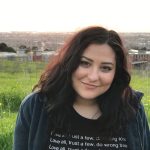 This is Sam's 4th year with Adventures in Writing Camp! She loves being silly and being creative. She believes that AIW Camp is the best place to learn and have fun at the same time. Sam is currently a senior at CSU East Bay, studying sociology. She is also learning American Sign Language, which is a passion of hers! Her favorite thing to do in her free time is to skateboard, make videos, and go on adventures. Sam can't wait to be a Secretary of Shenanigans at both Pleasanton camps this year!
Madeleine (Maddy) Voorhees, Adventure Guide (Counselor)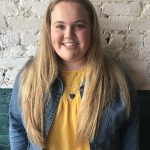 Maddy is an incoming sophomore at Santa Clara University, where she is double-majoring in English and Theatre with a minor in Musical Theatre. She has a love for storytelling and is thrilled to share this passion with children throughout the San Francisco Bay Area. During the past few years, you may have seen Maddy performing in shows with the award-winning theatre company Poison Apple Productions in Martinez, where she also assisted with youth productions of Honk! JR., Seussical KIDS, and Magic Tree House: Pirates Past Noon KIDS. She has worked with SingOut! Theatre Company's Kids and Mini-Kids performance classes, as well as student-directed for the company's charity-driven musical review, By the Kids, for the Kids. In May 2018, as part of her high school Senior Project, she co-directed a production of Jack and the Beanstalk at Wren Avenue Elementary School in Concord. She spent the last three summers at St. John Vianney's Vacation Bible School in Walnut Creek, leading the preschool group in crafts, songs, and games. In her free time, you can catch Maddy reading some quality historical fiction, belting show tunes at the top of her lungs, and rewatching her favorite episodes of Grey's Anatomy.
Sarah Blair, eBook Ranger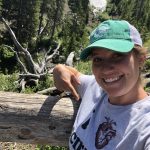 Sarah is excited to join the AIW team this year! She is a learner, teacher, and explorer. Sarah studied Human Development and Spanish at UC Davis. She taught 3rd grade in Dallas, Texas and 5th grade in San Lorenzo. If she's not in the Bay Area with her family and friends, she's out exploring the world. She loves to write poems and sketch outdoors. Sarah is excited to learn and write alongside campers this summer!
Morgan Mayhew, Secretary of Shenanigans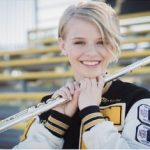 This is Morgan's second year as an Adventure Guide, and she loves to write. She especially loves write songs and poems. Morgan is currently student at the University of Kansas studying Music Therapy. She can play four instruments and loves to sing! Morgan loves mentoring students and helping them find creative ways to learn and remember information. She very excited to help students get their creative juices flowing during camp!
Kayla Terry, Supervised Play Scout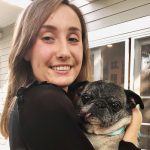 Kayla Terry is a rising junior at Loyola Marymount University in Los Angeles, where she studies two of her passions, animation and history! Kayla was born and raised in Pleasanton, California and grew up with a love of storytelling and art with her twin sister. As a kid, Kayla absolutely loved making picture books (often times about her dog!), acting in plays, and eventually found herself drawn to animation, where she combined her love of stories and the visual arts. Some of Kayla's inspirations include the director Hayao Miyazaki and the Impressionist painter Claude Monet. Currently, Kayla continues to write by creating screenplays and taking courses in screenwriting. Additionally, her favorite book series is the Leviathan trilogy by Scott Westerfeld. Some of Kayla's other interests include fashion, culture, travel, music (she plays the trumpet!), and documentary films. For six summers, Kayla volunteered as an "Elf," or Youth Camp Counselor, at Diablo Day Camp in Lafayette, California, where it was her mission to bring enthusiasm, teach, and support campers through songs, crafts, cooking, and more! Kayla is always happy to share creativity with people of all ages and she believes that the arts truly connect people. Kayla is thrilled to join the AIW Camp team this summer and cannot wait to meet all the young creatives and writers!