Walnut Creek South | 07/29/2019-08/09/2019
The Seven Hills School


PRICING (2-WEEKS)
Note: All prices shown are for TWO-WEEKS of camp.
$789 Early Registration Price ($819 after 04/01/2019)
Tuition includes all instruction, activities and materials. It also includes two camp t-shirts, which should be worn daily. Lunch is NOT included.
Add-Ons
$70 – Morning Supervised Play (8am – 9am)
$140 – Afternoon Supervised Play (3pm – 6pm)
$100 – Daily Lunch & Snack
$6 – Extra camp t-shirt (2 shirts are included with your registration)
$6 – Extra camp CD (1 CD is included for each child registered)
Discounts
Family Discount:
$20 off per camper for 2 members of the same family
$30 off per camper for 3 members of the same family
$40 off per camper for 4 members of the same family – please contact us to register 4 or more members of the same immediate family
975 North San Carlos Drive, Walnut Creek, CA 94598
07/29/2019 – 08/09/2019 (M-F, 9am – 3pm)

Supervised play available 8am-9am and 3pm-6pm for an additional charge.
Adventures in Writing Camp is excited to come to return to The Seven Hills School this summer with all new curriculum! This location will have first grade, elementary, and middle school programs! Our team of credentialed teachers, musicians and college students is ready to help new campers build confidence and fall in love with writing, and help returning campers continue to develop as writers!
Space available in 1st grade!
Space available in 2nd grade!
Space available in 3rd grade!
Space available in 4th grade!
Space available in 5th grade!
Space available in 6th grade!
Space available in 7th grade!
Only 2 spaces remaining in 8th grade!


Camp Staff
MEET THE TEAM
Sandra Elliott, Site Administrator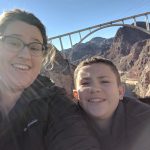 Mrs. Elliott lives in Pleasanton with her sons, Preston and Carson, and husband Daniel. They love to hike, travel and go to baseball games. Mrs. Elliott is the official family photographer, no event is too big or small for her to capture their adventures. Her specialty shots are family selfies. Currently, she teaches 7th grade Honors English and History at Mendenhall Middle School. Mrs. Elliott enjoys the spirit and spunk of junior high students. This is her fourth year with AIW Camp and she is so excited to share the fun of writing with all the campers!
Joshua Gentry, Writing Ranger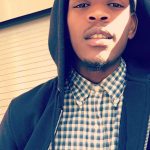 Joshua is a former division one basketball player from Indianapolis, IN! He has played basketball for three different colleges. His first year he played at University of North Dakota in Grand Forks, ND. The next year he played at Trinity Valley Community College in Athens, TX. Joshua finished his undergrad and basketball career at Cal State Fullerton University where he graduated with a BS in Child Development.
Joshua loves to write, sing, dance, draw and spread joy. He's pretty tall and most people say his celebrity look-a-like is Kevin Durant. His favorite color is orange and his favorite food is chicken tenders, by far. Joshua loves watching football and basketball and he has favorite teams and players in each respective sport.
Al Foreman Jr, Entertainment Ranger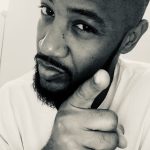 Alaric "Al" Foreman is an experienced and engaged educator from the Oakland Bay Area. In his 6+ years of classroom instruction, Al has challenged the minds of learners from Transitional Kindergarten (TK) through 12th grade and beyond in a wide range of instructional positions, including facilitating extracurricular programs, and as a coach of athletic teams. As an innovative, energetic and hardworking classroom facilitator and administrative leader, Al attributes his love for teaching to his passion for helping kids think 'outside of the box' to showcase their academic knowledge and to express their emotions. In addition to his teaching experience, Mr. Foreman has also created instructional supports like his Differentiated Assignment Assessment (DAA) student-focused assessment model, he has created and supported student-run media projects like the 'Bobcat Broadcast News,' podcast within Oakland Unified School District, and he has participated in fundraisers for student-centered wilderness retreats. Al completed teaching credential requirements for Multiple Subject focus through Cal State Teach/California State University Monterey Bay, he is a Master's Degree recipient in Graduate Communication Studies, he holds a Bachelor's Degree in Communication/Media Production, and is a veteran of the United States Army Reserve.
Daniel Elliott, eBook Ranger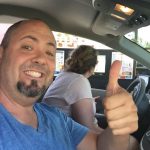 Dynamic Daniel is excited to join our team this year as a Writing Ranger! He has a BA in Political Science from the University of Georgia and a Masters in Elementary Education from Western Governors University. During his free time, Daniel loves to read and be involved in sports. College football is his all time favorite, Go Dawgs! Daniel loves teaching and is very excited to help campers fall in love with writing this summer!
Morgan Mayhew, Adventure Guide (Counselor)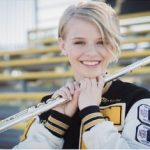 This is Morgan's first year as an Adventure Guide, and she loves to write. She especially loves write songs and poems. Morgan is currently a freshman at the University of Kansas studying Music Therapy. She can play four instruments and loves to sing! Morgan loves mentoring students and helping them find creative ways to learn and remember information. She very excited to help students get their creative juices flowing during camp!