West Hills | 07/22/2019-08/02/2019
de Toledo High School


PRICING (2-WEEKS)
Note: All prices shown are for TWO-WEEKS of camp.
$789 Early Registration Price ($819 after 04/01/2019)
Tuition includes all instruction, activities and materials. It also includes two camp t-shirts, which should be worn daily. Lunch is NOT included.
Add-Ons
$70 – Morning Supervised Play (8am – 9am)
$140 – Afternoon Supervised Play (3pm – 6pm)
$6 – Extra camp t-shirt (2 shirts are included with your registration)
$6 – Extra camp CD (1 CD is included for each child registered)
Discounts
Family Discount:
$20 off per camper for 2 members of the same family
$30 off per camper for 3 members of the same family
$40 off per camper for 4 members of the same family – please contact us to register 4 or more members of the same immediate family
22622 Vanowen Street, West Hills, CA 91307
07/22/2019 – 08/02/2019 (M-F, 9am – 3pm)

Supervised play available 8am-9am and 3pm-6pm for an additional charge.
Adventures in Writing Camp is excited to come to De Toledo High School this summer with all new curriculum! This location will have first grade, elementary, and middle school programs! Our team of credentialed teachers, musicians and college students is ready to help new campers build confidence and fall in love with writing, and help returning campers continue to develop as writers!
Space available in 1st grade!
Space available in 2nd grade!
Space available in 3rd grade!
Space available in 4th grade!
Space available in 5th grade!
Space available in 6th grade!
Space available in 7th grade!
Only 5 spaces remaining in 8th grade!


Camp Staff
MEET THE TEAM
Robin Jankiewicz, Site Administrator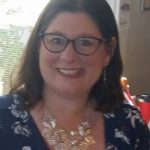 Robin Jankiewicz is returning for her third year of writing adventures. Her stories have appeared in Chicken Soup for the Soul's book The Cat Really Did That? and The Miracle of Love. She's eager to watch youngsters grow into the novelists, journalists, and screenwriters they aspire to be.
Grant Frailich, Writing Ranger (Middle School)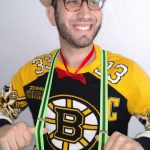 "It was the best of times...at Adventures in Writing Camp!"
Besides paraphrasing Charles Dicken's quotes, Grant spends his time teaching elementary students in Las Vegas, NV. He has taught both 2nd and 4th graders and takes extra joy in watching students' develop their confidence throughout the writing process. He is completing his 4th year of teaching in May. Throughout his teaching career, he has led multiple professional developments on everything from family engagement to technology in the classroom. On top of that, he earned a Masters Degree in education from the University of Nevada-Las Vegas. Grant graduated from Arizona State University with a degree in Political Science and a Masters in Business Management. He is a die-hard ASU football fan. On top of that, he loves the Minnesota Vikings, Minnesota Twins, and Vegas Golden Knights (Go, Knights, go)! Grant also spent 6 months studying abroad in Jerusalem and has a passion for travelling. He has been to 30+ states and countries such as Greece, Israel, Mexico and Jordan. Last, but not least, Grant has over a decade of experience working with the Swift Youth Foundation, a charity which puts on summer camp for low-income students. He has held leadership and administrative positions at camp and is excited to take what he's learned from Camp Swift and apply it to AIW.