West Hills | 07/22/2019-08/02/2019
de Toledo High School


PRICING (2-WEEKS)
Note: All prices shown are for TWO-WEEKS of camp.
$819 Tuition
Tuition includes all instruction, activities and materials. It also includes two camp t-shirts, which should be worn daily. Lunch is NOT included.
Add-Ons
$70 – Morning Supervised Play (8am – 9am)
$140 – Afternoon Supervised Play (3pm – 6pm)
$6 – Extra camp t-shirt (2 shirts are included with your registration)
$6 – Extra camp CD (1 CD is included for each child registered)
Discounts
Family Discount:
$20 off per camper for 2 members of the same family
$30 off per camper for 3 members of the same family
$40 off per camper for 4 members of the same family – please contact us to register 4 or more members of the same immediate family
22622 Vanowen Street, West Hills, CA 91307
07/22/2019 – 08/02/2019 (M-F, 9am – 3pm)

Supervised play available 8am-9am and 3pm-6pm for an additional charge.
Adventures in Writing Camp is excited to come to de Toledo High School this summer! This location will have first grade, elementary, and middle school programs! Our team of credentialed teachers, musicians and college students is ready to help new campers build confidence and fall in love with writing!
As a note, we group campers by grade level. If your child is attending with a friend and they are entering the same grade, they will be grouped together.
Space available in 1st grade!
Space available in 2nd grade!
Space available in 3rd grade!
Space available in 4th grade!
Space available in 5th grade!
Space available in 6th grade!
Space available in 7th grade!
Only 5 spaces remaining in 8th grade!


Camp Staff
MEET THE TEAM
Robin Jankiewicz, Site Administrator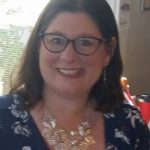 Robin Jankiewicz is returning for her fourth year of writing adventures. Her stories have appeared in Chicken Soup for the Soul's book The Cat Really Did That? and The Miracle of Love. She's eager to watch youngsters grow into the novelists, journalists, and screenwriters they aspire to be.
Brittanica Bakta, Assistant Site Administrator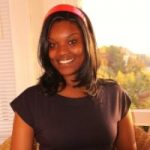 I have been teaching for over 11 years. I have taught Robotics and STEM courses for the past 7 years and love teaching willing minds eager to learn. I have taught grades from Kindergarten up to adults in college. Education is important to be because it builds confidence and allows a person to reach their fullest potential in life.I have majored in creative writing as an undergrad and graduate student. I have been teaching for over 10 years and have become very familiar with the requirements within the common core elements.As a Robotics instructor I have had the opportunity to learn various types of software granting me the extensive knowledge of being able to understand various forms of learning through technology.I am easy going energetic and love being around people. To me learning is something that should be fun and approached with a positive can do attitude.
Danielle Baker, Adventure Guide (Counselor)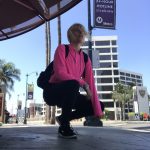 My name is Danielle Baker. I am 24 years old, Virginia raised, California born, with a background in child care, English education and business management, and member of the International Association of Professional Writer's and Editors guild. World issues, relationships and humanities became my focus and as I developed a love for reading and writing in school, I centered my energy on attaining knowledge through self love, meditation and daily practice. I excelled academically and online with multiple websites and platforms as a poet, writer, and scholar, winning awards, participating in writings clubs all over America and my school's literary magazines with personal poetry about life and love during adolescence. I believe in the power of good deeds, volunteering and hold a deep passion for life, understanding human perspective and building self confidence as the foundation for our world's future with writing and language influences from American classics, YA, manga to contemporary American and international lit. I have been blessed to meet and work with successful authors, poet laureates and creators everywhere from music, video games, and television online and in person. I hope to build a self aware, progressive and positive community of lit lovers and future world changers.
Stephanie (Stevie) Tayor, Adventure Guide (Counselor)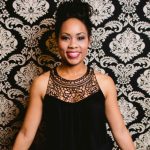 Stephanie, who affectionately goes by Stevie, is an L.A. transplant originally from Michigan. Someone told her she was a writer as a kid and she believed it! Stephanie has been pursuing her writing dreams since middle school and is excited to inspire kids to pursue their love of writing!