Calabasas | 06/17/2019-06/28/2019
Chaparral Elementary


PRICING (2-WEEKS)
Note: All prices shown are for TWO-WEEKS of camp.
$789 Early Registration Price ($819 after 04/01/2019)
Tuition includes all instruction, activities and materials. It also includes two camp t-shirts, which should be worn daily. Lunch is NOT included.
Add-Ons
$70 – Morning Supervised Play (8am – 9am)
$140 – Afternoon Supervised Play (3pm – 6pm)
$6 – Extra camp t-shirt (2 shirts are included with your registration)
$6 – Extra camp CD (1 CD is included for each child registered)
Discounts
Family Discount:
$20 off per camper for 2 members of the same family
$30 off per camper for 3 members of the same family
$40 off per camper for 4 members of the same family – please contact us to register 4 or more members of the same immediate family
22601 Liberty Bell Road, Calabasas, CA 91302
06/17/2019 – 06/28/2019 (M-F, 9am – 3pm)

Supervised play available 8am-9am and 3pm-6pm for an additional charge.
Adventures in Writing Camp is excited to come to Chaparral Elementary this summer with all new curriculum! This location will have first grade, elementary, and middle school programs! Our team of credentialed teachers, musicians and college students is ready to help new campers build confidence and fall in love with writing, and help returning campers continue to develop as writers!
Space available in 1st grade!
Space available in 2nd grade!
Space available in 3rd grade!
Space available in 4th grade!
Space available in 5th grade!
Space available in 6th grade!
Space available in 7th grade!
Only 5 spaces remaining in 8th grade!


Camp Staff
MEET THE TEAM
Robin Jankiewicz, Site Administrator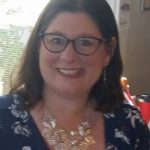 Robin Jankiewicz is returning for her third year of writing adventures. Her stories have appeared in Chicken Soup for the Soul's book The Cat Really Did That? and The Miracle of Love. She's eager to watch youngsters grow into the novelists, journalists, and screenwriters they aspire to be.
BEN HERMANN, Entertainment Ranger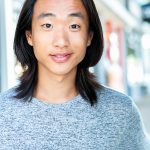 Ben is super excited to be back in camp! He'll be returning for another round as an Entertainment Ranger. Ben has been living in LA for a little over a year, and has spent his time Acting professionally, writing, and petting every dog that will let him.
Danielle Baker, Adventure Guide (Counselor)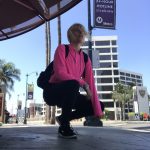 My name is Danielle Baker. I am 24 years old, Virginia raised, California born, with a background in child care, English education and business management, and member of the International Association of Professional Writer's and Editors guild. World issues, relationships and humanities became my focus and as I developed a love for reading and writing in school, I centered my energy on attaining knowledge through self love, meditation and daily practice. I excelled academically and online with multiple websites and platforms as a poet, writer, and scholar, winning awards, participating in writings clubs all over America and my school's literary magazines with personal poetry about life and love during adolescence. I believe in the power of good deeds, volunteering and hold a deep passion for life, understanding human perspective and building self confidence as the foundation for our world's future with writing and language influences from American classics, YA, manga to contemporary American and international lit. I have been blessed to meet and work with successful authors, poet laureates and creators everywhere from music, video games, and television online and in person. I hope to build a self aware, progressive and positive community of lit lovers and future world changers.
Madison Rae Mientus, Adventure Guide (Counselor)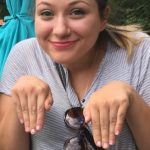 Madison Rae Mientus is a recent graduate of Columbia College Chicago, where she studied Film and Fiction Writing! Growing up, Madison struggled with reading and writing, until a similar program helped her to excel. Now, she lives and breaths for creative writing and can't wait to share her excitement with others! Madison's other passion is acting, and she has tackled several exciting roles such as, Anastasia in Disney's Cinderella, and The Wicked Witch in The Wizard of Oz. Madison loves to sing and dance, and might just surprise the camp with a performance. Besides working in theater, Mientus has also had several editorials and short stories published in local magazines and continues to write short fiction, novels, and screenplays in her spare time.
Cassandra Reveles, Adventure Guide (Counselor)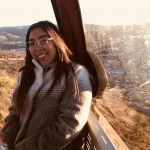 Hi y'all, I'm Cassandra Reveles, a Senior at CSU Chico. I love kids and I'm pursing a career in Liberal Studies (YAY for teachers) with a minor in Spanish. I plan on enrolling to the bilingual teaching credential. In my free time I LOVE to watch movies, anywhere from comedy to thrillers, just not anything scary. I also enjoy a good beach day, and hiking although I don't do it often as I'd like. I would say I'm a pretty cool, energetic, and very friendly person.