Calabasas | 06/17/2019-06/28/2019
Chaparral Elementary


PRICING (2-WEEKS)
Note: All prices shown are for TWO-WEEKS of camp.
$819 Tuition
Tuition includes all instruction, activities and materials. It also includes two camp t-shirts, which should be worn daily. Lunch is NOT included.
Add-Ons
$70 – Morning Supervised Play (8am – 9am)
$140 – Afternoon Supervised Play (3pm – 6pm)
$6 – Extra camp t-shirt (2 shirts are included with your registration)
$6 – Extra camp CD (1 CD is included for each child registered)
Discounts
Family Discount:
$20 off per camper for 2 members of the same family
$30 off per camper for 3 members of the same family
$40 off per camper for 4 members of the same family – please contact us to register 4 or more members of the same immediate family
22601 Liberty Bell Road, Calabasas, CA 91302
06/17/2019 – 06/28/2019 (M-F, 9am – 3pm)

Supervised play available 8am-9am and 3pm-6pm for an additional charge.
Adventures in Writing Camp is excited to come to Chaparral Elementary this summer with all new curriculum! This location will have first grade, elementary, and middle school programs! Our team of credentialed teachers, musicians and college students is ready to help new campers build confidence and fall in love with writing, and help returning campers continue to develop as writers!
As a note, we group campers by grade level. If your child is attending with a friend and they are entering the same grade, they will be grouped together.
Space available in 1st grade!
Space available in 2nd grade!
Space available in 3rd grade!
Space available in 4th grade!
Space available in 5th grade!
Space available in 6th grade!
Space available in 7th grade!
Only 4 spaces remaining in 8th grade!


Camp Staff
MEET THE TEAM
Robin Jankiewicz, Site Administrator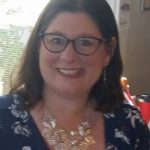 Robin Jankiewicz is returning for her fourth year of writing adventures. Her stories have appeared in Chicken Soup for the Soul's book The Cat Really Did That? and The Miracle of Love. She's eager to watch youngsters grow into the novelists, journalists, and screenwriters they aspire to be.
Brittanica Bakta, Assistant Site Administrator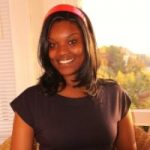 I have been teaching for over 11 years. I have taught Robotics and STEM courses for the past 7 years and love teaching willing minds eager to learn. I have taught grades from Kindergarten up to adults in college. Education is important to be because it builds confidence and allows a person to reach their fullest potential in life.
I have majored in creative writing as an undergrad and graduate student. I have studied and taught film for over ten years. I have written award winning screenplays and poems. I have been teaching for over 10 years and have become very familiar with the requirements within the common core elements.
As a Robotics instructor I have had the opportunity to learn various types of software granting me the extensive knowledge of being able to understand various forms of learning through technology.
I am easy going energetic and love being around people. To me learning is something that should be fun and approached with a positive can do attitude.
Melissa Berry, Writing Ranger (Middle School)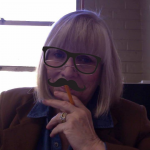 "How to Write"
First letters make words on the pages,
Then words become stories by stages.
By using your "think,"
And quick as a wink
A masterpiece fit for the ages!
Melissa Berry, a third-generation Los Angeleno, has been teaching for what seems like forever! Although she left Los Angeles to go to NYU for Graduate School (with a very, very extended stay in Paris afterward), she returned to Los Angeles and will be the first to tell you there's no place like home. Being home included earning a Lifetime California State Teaching Credential in English, MA in Humanities and MFA in Creative Writing from Mount Saint Mary's University, becoming a published author, and a teacher. Although Melissa taught Middle School Literature for 17 years, she has now been a faculty member at Mount St. Mary's University in Los Angeles for a number of years. Her teaching there includes teaching both undergraduate English including "Children's Literature," and a variety of Graduate Humanities courses including "Children's Literature for Adults," "Victorian Novellas of Mystery," and American Short Stories of Famous Novelists." Although full time at MSMU, she continues to teach middle school one day a week at St. Brendan School where she taught Literature for those 17 years - only now instead of Literature, it's Latin Prep! As a freelance writer, Melissa has written screenplays, non-fiction books, as well as articles which have appeared in Smooth Jazz Magazine, Buzzine, The LA Times, and other publications. But, none of this makes her prouder or happier than having won The Purina Cat Chow National Poetry Contest in 2011which included a year's supply of cat food and a super deluxe convertible cat stroller/onboard cat carrier.
Danielle Baker, Adventure Guide (Counselor)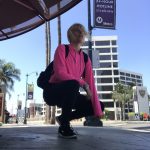 My name is Danielle Baker. I am 24 years old, Virginia raised, California born, with a background in child care, English education and business management, and member of the International Association of Professional Writer's and Editors guild. World issues, relationships and humanities became my focus and as I developed a love for reading and writing in school, I centered my energy on attaining knowledge through self love, meditation and daily practice. I excelled academically and online with multiple websites and platforms as a poet, writer, and scholar, winning awards, participating in writings clubs all over America and my school's literary magazines with personal poetry about life and love during adolescence. I believe in the power of good deeds, volunteering and hold a deep passion for life, understanding human perspective and building self confidence as the foundation for our world's future with writing and language influences from American classics, YA, manga to contemporary American and international lit. I have been blessed to meet and work with successful authors, poet laureates and creators everywhere from music, video games, and television online and in person. I hope to build a self aware, progressive and positive community of lit lovers and future world changers.
Madison Rae Mientus, Adventure Guide (Counselor)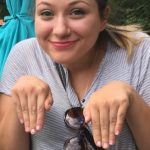 Madison Rae Mientus is a recent graduate of Columbia College Chicago, where she studied Film and Fiction Writing! Growing up, Madison struggled with reading and writing, until a similar program helped her to excel. Now, she lives and breaths for creative writing and can't wait to share her excitement with others! Madison's other passion is acting, and she has tackled several exciting roles such as, Anastasia in Disney's Cinderella, and The Wicked Witch in The Wizard of Oz. Madison loves to sing and dance, and might just surprise the camp with a performance. Besides working in theater, Mientus has also had several editorials and short stories published in local magazines and continues to write short fiction, novels, and screenplays in her spare time.
Cassandra Reveles, Adventure Guide (Counselor)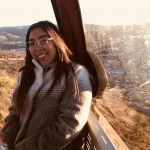 Hi y'all, I'm Cassandra Reveles, a Senior at CSU Chico. I love kids and I'm pursing a career in Liberal Studies (YAY for teachers) with a minor in Spanish. I plan on enrolling to the bilingual teaching credential. In my free time I LOVE to watch movies, anywhere from comedy to thrillers, just not anything scary. I also enjoy a good beach day, and hiking although I don't do it often as I'd like. I would say I'm a pretty cool, energetic, and very friendly person.