Brentwood | 07/08/2019-07/19/2019
Saint Sebastian School


PRICING (2-WEEKS)
Note: All prices shown are for TWO-WEEKS of camp.
$819 Tuition
Tuition includes all instruction, activities and materials. It also includes two camp t-shirts, which should be worn daily. Lunch is NOT included.
Add-Ons
$70 – Morning Supervised Play (8am – 9am)
$140 – Afternoon Supervised Play (3pm – 6pm)
$6 – Extra camp t-shirt (2 shirts are included with your registration)
$6 – Extra camp CD (1 CD is included for each child registered)
Discounts
Family Discount:
$20 off per camper for 2 members of the same family
$30 off per camper for 3 members of the same family
$40 off per camper for 4 members of the same family – please contact us to register 4 or more members of the same immediate family
1430 Federal Avenue, Los Angeles, CA 90025
07/08/2019 – 07/19/2019 (M-F, 9am – 3pm)

Supervised play available 8am-9am and 3pm-6pm for an additional charge.
Adventures in Writing Camp is excited to come to Saint Sebastian School this summer with all new curriculum! This location will have first grade, elementary, and middle school programs! Our team of credentialed teachers, musicians and college students is ready to help new campers build confidence and fall in love with writing, and help returning campers continue to develop as writers!
As a note, we group campers by grade level. If your child is attending with a friend and they are entering the same grade, they will be grouped together.
Space available in 1st grade!
Space available in 2nd grade!
Space available in 3rd grade!
Space available in 4th grade!
Space available in 5th grade!
Only 3 spaces remaining in 6th grade!
Space available in 7th grade!
Only 3 spaces remaining in 8th grade!


Camp Staff
MEET THE TEAM
Robin Jankiewicz, Site Administrator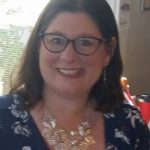 Robin Jankiewicz is returning for her fourth year of writing adventures. Her stories have appeared in Chicken Soup for the Soul's book The Cat Really Did That? and The Miracle of Love. She's eager to watch youngsters grow into the novelists, journalists, and screenwriters they aspire to be.
P. Valerie Dauphin, Entertainment Ranger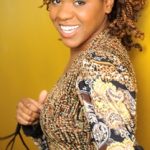 Since she was six years old, P. Valerie Dauphin has been entertaining audiences big and small, inanimate and living, through dance, choreography, writing, instrumental music, improv/stand-up comedy, and acting. Valerie dances multiple genres (Salsa, House, African, Hip Hop) and has played piano, alto sax, and a battery of African percussion and drumline. She has acted on- and off-camera and has written and performed one-woman pieces and spoken word poetry. About the only performing art Valerie hasn't really done (yet) is singing. As expansive as her entertainment background is, Valerie has streamlined her focus over the last few years. Combining her experience as a Certified Life Coach with her background in dance/fitness instruction, she became The Dancing Confidence and Authenticity Coach and Award-Winning Author of a nonfiction book that teaches you how to kick a** in life! Throughout the school year, Valerie has the privilege of directing 25 youth in an after-school dance company program at a K-8 school. She is so pleased that her creative inner child gets to play so often! Because of her dedication to the arts, Valerie became an Arts for LA ACTIVATE Fellow and California Arts Education Leadership Cohort Emerging Leader, where she works towards the attainment of equitable access to the arts for all Californians.
Angela Taranto, Writing Ranger
Ariel Patt, Writing Ranger (Middle School), Writing Ranger (Middle School)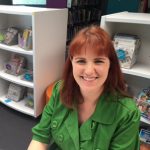 Ariel is delighted to be returning to AIW for her third year as a Writing Ranger this summer! From an early age, Ariel was fascinated by the musicality of language and storytelling. She discovered her passion for creative writing in 1st grade and has been putting pencil to paper as a creative outlet ever since! Ariel is a credentialed teacher with six years of classroom experience at the upper elementary/middle school level. She earned her Masters degree in Education from Mount St. Mary's University and currently teaches 2nd grade at an independent school in Culver City. Ariel loves helping students throughout every stage of the writing process, but she is particularly passionate about helping new writers hone their individual style and author's voice. In her free time, Ariel enjoys baking desserts for family and friends, attending concerts, and volunteering at her local animal shelter.
Emily Donnelly, Writing Ranger (1st Grade)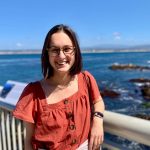 Emily Donnelly is originally from Santa Cruz, Ca but she spent seven years in Los Angeles attending UCLA and teaching elementary school science. She recently graduated with her Master's Degree and Teaching Credential from Stanford University. In addition to teaching, her experience with working with children includes volunteering with junior lifeguards on the beach, coaching soccer, and adventuring as a camp counselor at UCLA's family camp. All this fun led Emily to discover her passion for teaching elementary school. In her classroom, she always encourages her students to try their best, work together, and have fun. This is her first year at Adventures in Writing Camp and she is so excited to watch her campers' imaginations come alive in their stories! When Emily isn't teaching, she loves swimming in the ocean, learning to cook new recipes, and listening to funny podcasts.
Monique Akram, Adventure Guide (Counselor)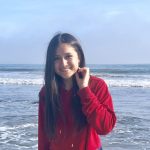 This will be the first summer that Monique will be working as an Adventure Guide at AIW Camp! She is a second-year biology major at the University of California -- Santa Barbara, with the hopes of working in the medical field. In order to prepare for her career goals, she joined her high school's Academy of Health Sciences. As a member of the health science academy, she was able to volunteer and intern in medical facilities, and won first place for her final project about diabetes. During her senior year in high school, Monique volunteered at her former elementary school to assist her fourth grade teacher and the librarian. While she is not studying, you may be able to find her playing tennis with her friends, or visiting the beach.
Dexter Zinman, Adventure Guide (Counselor)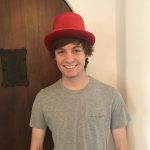 Dexter Zinman is a film studies and communications student at Sarah Lawrence College. He loves coming up with and writing stories, and he's always getting inspired by movies he watches and books he reads.
As someone with many years of camp counselor experience under his belt, Dexter loves being outdoors, playing all kinds of sports, and having fun with all sorts of engaging games and activities. But Dexter likes keeping his mind active too. He loves to learn cool new things about the world and always enjoys expressing himself creatively. Dexter has found many ways to do this over the years, including live performances, videos, painting, drawing, music, technical theater, pottery, 3D digital design, and of course, writing.
No matter what interests you may have, Dexter knows there is a way to engage with them and express them creatively. How does he know this? Because he's been doing it his whole life.
Laura Lopez, Adventure Guide (Counselor)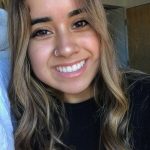 Hi my name is Laura! Working with kids has always been such a rewarding experience for me which is why I am currently in school to become a teacher. I love that I can learn as much from the kids as they can from me!
Eman Khalil, eBook Ranger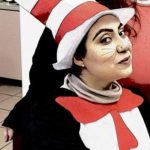 A guide, facilitator, and messenger of information! Ms. Khalil studied linguistics and foreign language before she stumbled upon a class of students. Her heart was set on becoming a teacher after 9 years in the child development field. Ms. Khalil believes that delivery is key! Hands-on learning environments, where information is differentiated to meet the various learning styles and environments promotes creativity, collaboration, curiosity, and challenge rather than frustration, is where students can thrive. Do not forget to add a dash of relationship building and enthusiasm! Ms. Khalil's journey started her out in San Jose, CA and took her on a ride across the US - from CA to IN, to IL, and back to CA, where she is now a 3rd grade homeroom teacher, with a strong passion for the arts, geography, linguisitcs, research projects, and technology.
Samuel Korobkin, Secretary of Shenanigans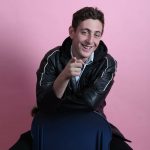 Sam Korobkin is thrilled to be spending his summer with Adventures in Writing! Born and raised in Los Angeles, Sam is glad to be back in his favorite city. When he is not in beautiful California he is studying hard at Pace University in Manhattan. There he is working to get his Bachelors degree in International Performance and Devised Works. Last summer Sam worked as a traveling kids show performer, performing a 45 minute science show at birthday parties and libraries all through out California. He loves to bring a sense of ?play? into everything he does and understands that learning can be fun. Sam hopes to spark a unique sense of creativity in every camper at AIW. Bringing everything he?s learned long the way, Sam intends to leave AIW campers and staff with the memory of the most fun summer they have ever had.
Ashley Velasquez, Supervised Play Scout
Ashley Velasquez is extremely passionate about volleyball. She is the captain of her volleyball team at her university. When she is not on the court or in the gym, she is studying at Syracuse University, or she is at home in Los Angeles, CA spending time with her family. She was born on June 7th, 1999 and loves astrology. She is a Gemini.
Ashley is studying Philosophy and Political Science in hopes of one day becoming a criminal lawyer. If you've watched How to Get Away with Murder, that's what she'll be doing in the future. I mean, minus the crimes and drama and she won't actually be on TV...or acting.
She loves to sing. Ashley did Women's Show Choir throughout high school, and she also got to sing the senior song at her high school graduation.
Ashley's parents are Peruvian. She loves to dance salsa, and she loooves eating Peruvian food. She is also a native Spanish speaker!
Aside from being physically active, Ashley loves to work with kids. At her university, she is a middle school mentor for juvenile children, and she also volunteers at the San Fernando Valley Rescue Mission where she tutors kids and takes care of them. As an older sister, she loves being a role model for kids.
Alysha Stockton, Assistant Site Administrator
Coming from a family of School District Workers, Alysha easily perceived her readiness to help as well as learn and she fell right into the work of educating youth! Alysha, also known as Miss A, started her journey very young when she would help her grandmother at her in-home daycare. Through helping the kids at the daycare with homework, she soon found writing not only as an outlet but also something fun and creative to do. Miss A began doing Children's Theater in college and found joy with the littles and bigs of primary and secondary schools. She finished college with an Associates Degree in Social and Behavioral Sciences and a minor in Theater. Though graduating, Miss A returned for 3 years to continue spreading life lessons through children's theater. Thus began Miss A's next journey. To test the waters, Miss A started a summer at the Girl Scout Camp of Northern California near Santa Cruz, CA. The following fall she casually whisked away to the San Bernardino mountains where she taught STEM science, hikes (day and night!) and summer adventure camps. Here she stayed for almost 4 years. After leaving the mountains, Miss A continued enlightening the youth by Site Coordinating and Administrating through The Boys and Girls Club and returned to the Los Angeles School District.
Staff to be announced soon!