Brentwood | 07/08/2019-07/19/2019
Saint Sebastian School


PRICING (2-WEEKS)
Note: All prices shown are for TWO-WEEKS of camp.
$819 Tuition
Tuition includes all instruction, activities and materials. It also includes two camp t-shirts, which should be worn daily. Lunch is NOT included.
Add-Ons
$70 – Morning Supervised Play (8am – 9am)
$140 – Afternoon Supervised Play (3pm – 6pm)
$6 – Extra camp t-shirt (2 shirts are included with your registration)
$6 – Extra camp CD (1 CD is included for each child registered)
Discounts
Family Discount:
$20 off per camper for 2 members of the same family
$30 off per camper for 3 members of the same family
$40 off per camper for 4 members of the same family – please contact us to register 4 or more members of the same immediate family
1430 Federal Avenue, Los Angeles, CA 90025
07/08/2019 – 07/19/2019 (M-F, 9am – 3pm)

Supervised play available 8am-9am and 3pm-6pm for an additional charge.
Adventures in Writing Camp is excited to come to Saint Sebastian School this summer with all new curriculum! This location will have first grade, elementary, and middle school programs! Our team of credentialed teachers, musicians and college students is ready to help new campers build confidence and fall in love with writing, and help returning campers continue to develop as writers!
As a note, we group campers by grade level. If your child is attending with a friend and they are entering the same grade, they will be grouped together.
Space available in 1st grade!
Space available in 2nd grade!
Space available in 3rd grade!
Space available in 4th grade!
Space available in 5th grade!
Space available in 6th grade!
Space available in 7th grade!
Only 5 spaces remaining in 8th grade!


Camp Staff
MEET THE TEAM
Grant Frailich, Site Administrator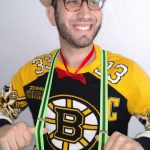 "It was the best of times...at Adventures in Writing Camp!"Besides paraphrasing Charles Dicken's quotes, Grant spends his time teaching elementary students in Las Vegas, NV. He has taught both 2nd and 4th graders and takes extra joy in watching students' develop their confidence throughout the writing process. He has taught for 5 years. Throughout his teaching career, he has led multiple professional developments on everything from family engagement to technology in the classroom. On top of that, he earned a Masters Degree in education from the University of Nevada-Las Vegas and is working on completing his Masters' in School Administration (he hopes to become an Assistant Principal). Grant graduated from Arizona State University with a degree in Political Science and a Masters in Business Management. Last, but not least, Grant has over a decade of experience working with the Swift Youth Foundation, a charity which puts on summer camp for low-income students. He has held leadership and administrative positions at camp and is excited to take what he's learned from Camp Swift and apply it to AIW. This will be his second summer working with Adventures in Writing!
Valerie Dauphin, Entertainment Ranger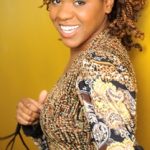 P. Valerie Dauphin is The Dancing Confidence & Authenticity Coach and an award-winning author. Whether it's through writing, dance, or life coaching, her mission is to inspire her clients, students, and audiences to live confidently and authentically with harmonious flow across every area of their lives. Combining her experience as a life coach with her background in dance/fitness instruction, Valerie created the Rock Your Life Danceshops™ as a vehicle for individuals to discover and live in alignment with their personal missions, dreams, and values.
Valerie is also the Company K!ds Director and Dance Instructing Artist at Gabriella Charter School. Her dance background includes Salsa, House, Samba, Hip Hop, and numerous dances of the African Diaspora. She is a group dance and fitness instructor with the YMCA of Metropolitan Los Angeles and has taught group dance classes at various studios in L.A. including Heartbeat House, Your Neighborhood Studio, and Sweat Pilates, as well as having served as Adjunct Faculty in Sports and Wellness at Mount Saint Mary's University. Additional teaching artist and workshop facilitation experience includes artworxLA, YouTHink, L.A. Arts Group, American Cancer Society Relay for Life, The I Have a Dream Foundation, Inner City Arts, YWCA Annual Health Fair, Los Angeles LGBT Center, and the Venice Eco-Festival.
As an Arts for LA ACTIVATE Fellow and California Arts Education Leadership Cohort Emerging Leader, Valerie works towards the attainment of equitable access to the arts for all Californians.
Ariel Patt, Writing Ranger (Middle School), Writing Ranger (Middle School)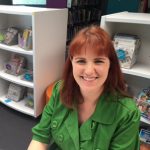 Ariel is delighted to be returning to AIW for her third year as a Writing Ranger this summer! From an early age, Ariel was fascinated by the musicality of language and storytelling. She discovered her passion for creative writing in 1st grade and has been putting pencil to paper as a creative outlet ever since! Ariel is a credentialed teacher with six years of classroom experience at the upper elementary/middle school level. She earned her Masters degree in Education from Mount St. Mary's University and currently teaches 2nd grade at an independent school in Culver City. Ariel loves helping students throughout every stage of the writing process, but she is particularly passionate about helping new writers hone their individual style and author's voice. In her free time, Ariel enjoys baking desserts for family and friends, attending concerts, and volunteering at her local animal shelter.
Madison Rae Mientus, Adventure Guide (Counselor)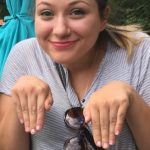 Madison Rae Mientus is a recent graduate of Columbia College Chicago, where she studied Film and Fiction Writing! Growing up, Madison struggled with reading and writing, until a similar program helped her to excel. Now, she lives and breaths for creative writing and can't wait to share her excitement with others! Madison's other passion is acting, and she has tackled several exciting roles such as, Anastasia in Disney's Cinderella, and The Wicked Witch in The Wizard of Oz. Madison loves to sing and dance, and might just surprise the camp with a performance. Besides working in theater, Mientus has also had several editorials and short stories published in local magazines and continues to write short fiction, novels, and screenplays in her spare time.
Danielle Baker, Adventure Guide (Counselor)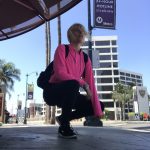 My name is Danielle Baker. I am 24 years old, Virginia raised, California born, with a background in child care, English education and business management, and member of the International Association of Professional Writer's and Editors guild. World issues, relationships and humanities became my focus and as I developed a love for reading and writing in school, I centered my energy on attaining knowledge through self love, meditation and daily practice. I excelled academically and online with multiple websites and platforms as a poet, writer, and scholar, winning awards, participating in writings clubs all over America and my school's literary magazines with personal poetry about life and love during adolescence. I believe in the power of good deeds, volunteering and hold a deep passion for life, understanding human perspective and building self confidence as the foundation for our world's future with writing and language influences from American classics, YA, manga to contemporary American and international lit. I have been blessed to meet and work with successful authors, poet laureates and creators everywhere from music, video games, and television online and in person. I hope to build a self aware, progressive and positive community of lit lovers and future world changers.
Cynthia Molt, eBook Ranger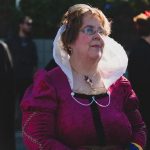 My name is Cynthia Molt. I've been an educator for 30 years and enjoyed it all. I've had the privilege of teaching students from all backgrounds from Preschool through 12th grade. No matter what age, whether student or teacher, life is a journey. I'm the first and only college-educated person in my family, who had no idea how to go about applying or have anyone to help me figure it out. I made up my mind that I would be there to help students on their educational journey and make it more fun and less confusing. Life is confusing enough! I must have loved going to school, since I ended up getting a master's in administration, one in curriculum, and one in teaching. I'm a California native and adore my rescue pets and wish I could rescue even more! It's a privilege for me to be your student's writing guide at Adventures in Writing!
Alysha Stockton, Assistant Site Administrator
Coming from a family of School District Workers, Alysha easily perceived her readiness to help as well as learn and she fell right into the work of educating youth! Alysha, also known as Miss A, started her journey very young when she would help her grandmother at her in-home daycare. Through helping the kids at the daycare with homework, she soon found writing not only as an outlet but also something fun and creative to do. Miss A began doing Children's Theater in college and found joy with the littles and bigs of primary and secondary schools. She finished college with an Associates Degree in Social and Behavioral Sciences and a minor in Theater. Though graduating, Miss A returned for 3 years to continue spreading life lessons through children's theater. Thus began Miss A's next journey. To test the waters, Miss A started a summer at the Girl Scout Camp of Northern California near Santa Cruz, CA. The following fall she casually whisked away to the San Bernardino mountains where she taught STEM science, hikes (day and night!) and summer adventure camps. Here she stayed for almost 4 years. After leaving the mountains, Miss A continued enlightening the youth by Site Coordinating and Administrating through The Boys and Girls Club and returned to the Los Angeles School District.