Redondo Beach | 07/22/2019-08/02/2019
Valor Christian Academy


PRICING (2-WEEKS)
Note: All prices shown are for TWO-WEEKS of camp.
$789 Early Registration Price ($819 after 04/01/2019)
Tuition includes all instruction, activities and materials. It also includes two camp t-shirts, which should be worn daily. Lunch is NOT included.
Add-Ons
$70 – Morning Supervised Play (8am – 9am)
$140 – Afternoon Supervised Play (3pm – 6pm)
$6 – Extra camp t-shirt (2 shirts are included with your registration)
$6 – Extra camp CD (1 CD is included for each child registered)
Discounts
Family Discount:
$20 off per camper for 2 members of the same family
$30 off per camper for 3 members of the same family
$40 off per camper for 4 members of the same family – please contact us to register 4 or more members of the same immediate family
525 Earle Lane, Redondo Beach, CA 90278
07/22/2019 – 08/02/2019 (M-F, 9am – 3pm)

Supervised play available 8am-9am and 3pm-6pm for an additional charge.
Adventures in Writing Camp is excited to come to Valor Christian Academy this summer with all new curriculum! This location will have first grade, elementary, and middle school programs! Our team of credentialed teachers, musicians and college students is ready to help new campers build confidence and fall in love with writing, and help returning campers continue to develop as writers!
Space available in 1st grade!
Space available in 2nd grade!
Space available in 3rd grade!
Space available in 4th grade!
Space available in 5th grade!
Space available in 6th grade!
Space available in 7th grade!
Only 5 spaces remaining in 8th grade!


Camp Staff
MEET THE TEAM
Rachel Blitz, Site Administrator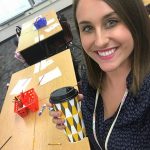 Hello! I am so excited to share my passion of teaching and helping campers enjoy writing. I was born and raised in Southern California. I received my bachelors from Arizona State University and double majored in Elementary Education and Special Education. I also received my credential in Cross Cultural Language of Academic Devlopment from Alliant University. I have taught both elementary and middle school. I am so thrilled to be apart of AIW camp and share my joy and passion for writing!
Brian Klemm, Entertainment Ranger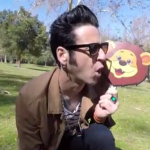 HEY HEY HEY!!!
So glad to be apart of this camp. I have been a touring musician for the better part of 16 years and working for Disney for about 17. I am currently a new father and am so focused on helping to mold small minds and set them on the right path by giving them camp experiences that they can take with them for the rest of their lives. I still have fond memories from my years at came..... but that was about 52 years ago but they are still fresh. I am a gentle giant 🙂 I look like a tattooed colorful cartoon character that somewhat resembles a mix between David Duchovny and Elvis. If they somehow had a child together that would be me 🙂 I love comic books! i have been a collector for over 25 years and im pretty sure it helps to keep me young.
most important things to know about me:
I love a good fat lazy cat
I love a good book (the physical kind... not on a kindle or ipad)
I will forever miss the days of good hip hop music
and i will always be a Disneyland pass holder.
music makes memories. so lets get to work!!!
Cassandra Reveles, Adventure Guide (Counselor)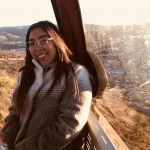 Hi y'all, I'm Cassandra Reveles, a Senior at CSU Chico. I love kids and I'm pursing a career in Liberal Studies (YAY for teachers) with a minor in Spanish. I plan on enrolling to the bilingual teaching credential. In my free time I LOVE to watch movies, anywhere from comedy to thrillers, just not anything scary. I also enjoy a good beach day, and hiking although I don't do it often as I'd like. I would say I'm a pretty cool, energetic, and very friendly person.
Beth Vaughn, eBook Ranger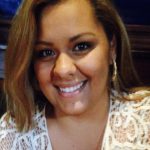 My name is Beth Vaughn and I am so excited to be apart of the Adventures in Writing Camp this summer. I have taught first grade for six years at Lindstrom Elementary School in Lakewood, California. I work at the same elementary school I attended from kindergarten to sixth grade. I also have the wonderful privilege of teaching with my mom who has taught for 36 years! My favorite part of teaching is watching my students grow throughout the year and helping them succeed. I graduated and received my teaching credential from California State University of Long Beach. I have been married almost five years and we have a beautiful one year old son who is the light of our life. When I am not teaching, I love to spend time with family. We all live within walking distance of each other! I also enjoy watching movies, fishing, playing basketball, and doing crafts. I really look forward to working at the Adventures in Writing Camp this summer and look forward to meeting you all soon!
Kaela Chantawansri, Secretary of Shenanigans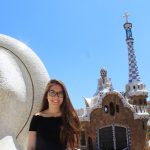 Hi everyone! I'm Kaela Chantawansri, a 4th year at UC Berkeley studying Public Health. This is my second summer with Adventures in Writing Camp and I am soo thrilled to be apart of the AIW team! I love working with kids and learning from them. On my free time, I enjoy cooking, traveling, hiking, and spending time with my family. I can't wait to meet you all and have a fun time writing this summer!!!!
Arnold Vaughn, Assistant Site Administrator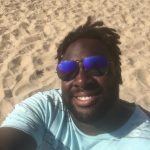 Hello! My name is Arnold. I work in an after school program and I love it. Fun fact about me, I like to write in my diary. Also basketball is my life. This is my first summer with Adventures in Writing Camp and I am so excited to share my love of writing with all the campers!