Hacienda Heights | 06/03/2019-06/14/2019
Grazide Elementary


PRICING (2-WEEKS)
Note: All prices shown are for TWO-WEEKS of camp.
$819 Tuition
Tuition includes all instruction, activities and materials. It also includes two camp t-shirts, which should be worn daily. Lunch is NOT included.
Add-Ons
$70 – Morning Supervised Play (8am – 9am)
$140 – Afternoon Supervised Play (3pm – 6pm)
$6 – Extra camp t-shirt (2 shirts are included with your registration)
$6 – Extra camp CD (1 CD is included for each child registered)
Discounts
Family Discount:
$20 off per camper for 2 members of the same family
$30 off per camper for 3 members of the same family
$40 off per camper for 4 members of the same family – please contact us to register 4 or more members of the same immediate family
2850 Leopold Avenue, Hacienda Heights, CA 91745
06/03/2019 – 06/14/2019 (M-F, 9am – 3pm)

Supervised play available 8am-9am and 3pm-6pm for an additional charge.
Adventures in Writing Camp is excited to come to Grazide Elementary this summer with all new curriculum! This location will have first grade, elementary, and middle school programs! Our team of credentialed teachers, musicians and college students is ready to help new campers build confidence and fall in love with writing, and help returning campers continue to develop as writers!
As a note, we group campers by grade level. If your child is attending with a friend and they are entering the same grade, they will be grouped together.
Space available in 1st grade!
Space available in 2nd grade!
Space available in 3rd grade!
Space available in 4th grade!
Space available in 5th grade!
Space available in 6th grade!
Space available in 7th grade!
Only 5 spaces remaining in 8th grade!


Camp Staff
MEET THE TEAM
Leighanna Sears, Site Administrator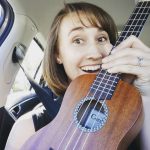 It is Leighanna's second year with AIW Camp and she is super excited to be back! During the school year Leighanna is the band director at Jurupa Valley High School, but she is also a fully certified English teacher in the state of California, and is excited to share her love of writing with all of the new and returning campers!
Alexandra Yeomanson, Entertainment Ranger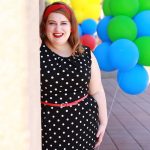 Alex Yeomanson is a songwriter and vocalist from Las Vegas, Nevada. As a child, Alex found a love for the stage while performing in school musical theater productions. In 2011 she received her BA in Spanish from The University of Nevada, Reno and relocated to Orange County to work on a music career. She formed multiple projects including Alexandra Jack and The Visions and traveling jazz-pop duo, The Dollybirds. With Alex as lead vocalist and manager, The Dollybirds went on to extensively tour Southern California's wedding and jazz club circuit. Along the way, Alex discovered a deep love for the intuitive connection children have with music both as a nanny and group voice teacher. In 2018 she joined The Fullerton School District's All the Arts program as an Artist Educator, filling K-3 classrooms with high energy, interactive music lessons. With over 100 original compositions under her belt, Alexandra is heading back into the studio in 2019 to work on a new album. Future goals include touring the world, winning a Grammy, and writing a Broadway musical. She is honored and elated to join the Adventures In Writing family and invest in the next generation of creative minds.
Vanessa Chi, eBook Ranger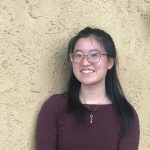 "Create something that will make the world awesome!" - Kid President. When I was little, I wrote countless of stories of my own. Some about princesses fighting dragons, some about the places I visited, some about friends. I wrote because I wanted to express my feelings concretely, intentionally, and purposefully. Hello there, my name is Vanessa Chi and I finished my first year as a classroom teacher! I received my multiple subjects teaching credential and Masters of Education from University of California, San Diego. Besides education, I love eating good food, drinking milk tea, and going to the beach. Feeling the sand between my toes calms my mind and fuels my creativity, in writing or drawing! I also LOVE cats, anything cat related makes me smile! I am super excited to work as a ranger because I love kids, especially the little ones. I can't wait to inspire kids to write with big imaginations. Let's create something awesome, together!
Zachary Peterson, Adventure Guide (Counselor)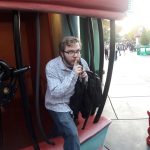 Zachary's love of language is only outmatched by his passion for learning. A recent graduate of California State University Fullerton, with Bachelor's Degrees in both English and Theater, Zachary is currently pursuing a career in education. Realizing from a young age that someone had to be making edu-tainment programs like Sesame Street and Blues Clues, Zachary has devoted much of his life to inspiring the same level of joy in learning new things. In his spare time Zachary enjoys old films, board games, and carpentry. His own writing is focused on fantasy and science fiction, which he likes to bring to life with table-top games. He is excited to share his passion for writing and creating this summer with Adventures in Writing!
Cassandra Reveles, Adventure Guide (Counselor)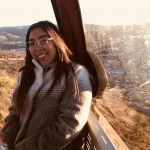 Hi y'all, I'm Cassandra Reveles, a Senior at CSU Chico. I love kids and I'm pursing a career in Liberal Studies (YAY for teachers) with a minor in Spanish. I plan on enrolling to the bilingual teaching credential. In my free time I LOVE to watch movies, anywhere from comedy to thrillers, just not anything scary. I also enjoy a good beach day, and hiking although I don't do it often as I'd like. I would say I'm a pretty cool, energetic, and very friendly person.
Danielle Baker, Adventure Guide (Counselor)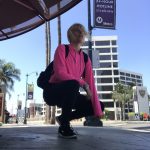 My name is Danielle Baker. I am 24 years old, Virginia raised, California born, with a background in child care, English education and business management, and member of the International Association of Professional Writer's and Editors guild. World issues, relationships and humanities became my focus and as I developed a love for reading and writing in school, I centered my energy on attaining knowledge through self love, meditation and daily practice. I excelled academically and online with multiple websites and platforms as a poet, writer, and scholar, winning awards, participating in writings clubs all over America and my school's literary magazines with personal poetry about life and love during adolescence. I believe in the power of good deeds, volunteering and hold a deep passion for life, understanding human perspective and building self confidence as the foundation for our world's future with writing and language influences from American classics, YA, manga to contemporary American and international lit. I have been blessed to meet and work with successful authors, poet laureates and creators everywhere from music, video games, and television online and in person. I hope to build a self aware, progressive and positive community of lit lovers and future world changers.
Alysha Stockton, Assistant Site Administrator
Coming from a family of School District Workers, Alysha easily perceived her readiness to help as well as learn and she fell right into the work of educating youth! Alysha, also known as Miss A, started her journey very young when she would help her grandmother at her in-home daycare. Through helping the kids at the daycare with homework, she soon found writing not only as an outlet but also something fun and creative to do. Miss A began doing Children's Theater in college and found joy with the littles and bigs of primary and secondary schools. She finished college with an Associates Degree in Social and Behavioral Sciences and a minor in Theater. Though graduating, Miss A returned for 3 years to continue spreading life lessons through children's theater. Thus began Miss A's next journey. To test the waters, Miss A started a summer at the Girl Scout Camp of Northern California near Santa Cruz, CA. The following fall she casually whisked away to the San Bernardino mountains where she taught STEM science, hikes (day and night!) and summer adventure camps. Here she stayed for almost 4 years. After leaving the mountains, Miss A continued enlightening the youth by Site Coordinating and Administrating through The Boys and Girls Club and returned to the Los Angeles School District.