Diamond Bar | 07/22/2019-08/02/2019
Mount Calvary Lutheran School


PRICING (2-WEEKS)
Note: All prices shown are for TWO-WEEKS of camp.
$819 Tuition
Tuition includes all instruction, activities and materials. It also includes two camp t-shirts, which should be worn daily. Lunch is NOT included.
Add-Ons
$70 – Morning Supervised Play (8am – 9am)
$140 – Afternoon Supervised Play (3pm – 6pm)
$6 – Extra camp t-shirt (2 shirts are included with your registration)
$6 – Extra camp CD (1 CD is included for each child registered)
Discounts
Family Discount:
$20 off per camper for 2 members of the same family
$30 off per camper for 3 members of the same family
$40 off per camper for 4 members of the same family – please contact us to register 4 or more members of the same immediate family
23300 Golden Springs Drive, Diamond Bar, CA 91765
07/22/2019 – 08/02/2019 (M-F, 9am – 3pm)

Supervised play available 8am-9am and 3pm-6pm for an additional charge.
Adventures in Writing Camp is excited to return to Mount Calvary Lutheran School this summer with all new curriculum! This location will have first grade, elementary, and middle school programs! Our team of credentialed teachers, musicians and college students is ready to help new campers build confidence and fall in love with writing, and help returning campers continue to develop as writers!
As a note, we group campers by grade level. If your child is attending with a friend and they are entering the same grade, they will be grouped together.
Space available in 1st grade!
Space available in 2nd grade!
Space available in 3rd grade!
Space available in 4th grade!
Space available in 5th grade!
Space available in 6th grade!
Space available in 7th grade!
Only 2 spaces remaining in 8th grade!


Camp Staff
MEET THE TEAM
Christi Tucker, Site Administrator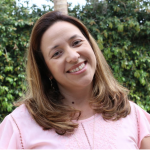 Christi Tucker is a credentialed 4th grade teacher with her masters degree in curriculum and instruction. She has eleven years of experience in preschool through 8th grade. Christi loves the Southern California sunshine, color-changing sheep on Minecraft, kayaking, and taking on a challenge to learn something new. Embracing change, she loves to integrate technology into learning and utilize it to make writing an adventure everyday. She is excited to help students find their voice as authors this summer at Adventures in Writing Camp.
Chloe Williamson, Assistant Site Administrator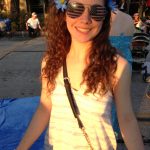 Hello, my name is Chloe, but my camp name is Lucky Clover! Why, you ask? I actually have a little bit of Irish in my blood and I love the idea of being lucky all the time! I also chose this name because my favorite color is green! I was adopted when I was just a baby, so I am extremely blessed and lucky to have the life that I have right now and to be as unique as I am! Hence, Lucky Clover! I have worked with AIW Camp before as an Adventure Guide and I simply cannot wait to get back into it. I love writing and I actually want to become a Children's Books Author! I am a very creative individual and I would love to be able to spread my positivity and creativity to the kids when helping them learn how to write and having fun with it! Write to you heart's content!
Donna Cedillo, Writing Ranger (1st Grade)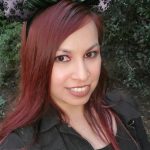 Hello! My name is Donna Cedillo and I currently am a Substitute Teacher for grades K-12 in the Norwalk/La Mirada Unified School District. I have more than ten years of experience teaching in various wonderful classrooms. I received my Bachelor's degree in Liberal Studies with a concentration in History and Social Science from California State University, Long Beach. I also received a Multiple Subjects Teaching Credential and a Masters in Education from the University of Phoenix. I am committed to providing children with a loving and developmentally sound foundation for a lifetime of learning. My goal has always been to maintain an environment where a child can grow and thrive while exploring the world around them.
When I am not teaching my students, you can find me wearing my Mickey Ears at the most magical place in the world, Disneyland! My favorite rides are Haunted Mansion, Guardians of the Galaxy, and The Incredi-coaster! Sometimes though, I do love to sit back and relax at the beach with a good book! I am very excited and feel very privileged to be joining this amazing team this summer as a Writing Ranger and I am looking forward to facilitate growth and learning in our children!
Mariah Cheng, Writing Ranger (Middle School)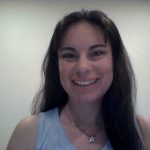 Following your dream is a great way to lead your life! I've wanted to teach my whole life and now I am. I've been a teacher since 2002 at various grade levels. This chapter with AIW is just one more way to give back to students, hone my skills, and have fun while doing it. I'm so excited to be a part of the AIW team again! Let's write Middle Schoolers!
Kait Alcantara, Adventure Guide (Counselor)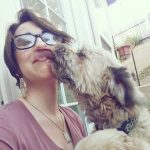 Kait is a writer through and through! She has been writing since she was eight years old, and, having graduated last year from California State University, Fullerton with a Bachelor's Degree in Anthropology, she is now pursuing writing professionally in a Master's of Fine Arts in Screenwriting program. When not writing (or reading, or illustrating), Kait likes to listen to music and play old video-games. She has been working with children in k-12 for over three years and specializes in tutoring reading and writing skills. She is excited to share her passion for writing, story-telling, and having fun with the students she will meet at Adventures in Writing Camp!
christopher G Hawkins, Entertainment Ranger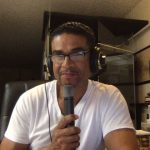 My name is Chris Hawkins. I work as an intensive behavior interventionist for Long Beach Unified school district and a voice teacher for Jonnell music company currently. I am an experienced voice and music teacher with over 10 years experience in formal instruction within the discipline of music including conducting choral ensembles and teaching voice, piano and music theory. Demonstrated, extensive background in successfully working with students of diverse backgrounds and ethnicities as well as those with disabilities and special needs. I totally enjoy working with my students and making learning fun and exciting!
Karina Mejia, Adventure Guide (Counselor)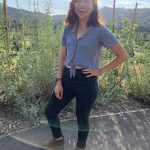 It's no surprise that Karina loves teaching and learning as she is a kid at heart. She has extensive experience in the classroom as a tutor and more recently as a substitute teacher. Apart from working in the classroom with students K-12th, Karina worked with college students in her undergraduate career as a Residential Advisor for housing services. She loves the outdoors and loves learning about different environments. Geocaching has become one of her favorite past times. She has also discovered a passion for running and has participated in two half marathons plus other races. Karina believes in lifelong learning and personal growth. She will be continuing her education at Azusa Pacific University where she will pursue a Masters degree in Higher Education. With her lighthearted and optimistic personality, Karina makes the most out of every situation and connects well with her peers. She is very excited to build rapport with students and staff this summer!
Ashley Hamilton, Adventure Guide (Counselor)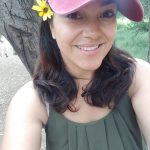 Hello there! This will be Ashley's first year working at Adventures in Writing Camp. She views writing as beneficial and a great way to communicate and express how a certain individual may be thinking or feeling! She also believes that writing can bring people together. She states that some good examples are such like great novels and plays! Whenever she's not writing or reading a book she can always be found working on building team building activities for her students. She also can be found in nature as well! She loves to take hikes and have her students join her. She also has a great personality that can make it easy for her to build great rapport with her students as she likes to stay involved within the community. Ashley is an active person who loves to help guide and mentor her students everyday offering many possible ways for the students to thrive.
Zachary Peterson, Adventure Guide (Counselor)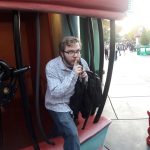 Zachary's love of language is only outmatched by his passion for learning. A recent graduate of California State University Fullerton, with Bachelor's Degrees in both English and Theater, Zachary is currently pursuing a career in education. Realizing from a young age that someone had to be making edu-tainment programs like Sesame Street and Blues Clues, Zachary has devoted much of his life to inspiring the same level of joy in learning new things. In his spare time Zachary enjoys old films, board games, and carpentry. His own writing is focused on fantasy and science fiction, which he likes to bring to life with table-top games. He is excited to share his passion for writing and creating this summer with Adventures in Writing!
Aubrey Caires, Adventure Guide (Counselor)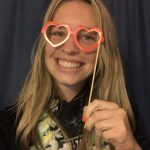 Hello! My name is Aubrey Caires and I am 20 years old. As a northern Nevada native, I am enjoying my time down here in lively southern California. I possess a very ambitious and dedicated personality, which I apply to all aspects of life. I just finished my 3rd year of school at Whittier College where I study Kinesiology and Organizational Leadership. I am also a part of the volleyball team on campus. I apply this love of sport and physical activity through coaching t-ball, basketball, volleyball, and other sports during youth camps throughout the year. Since physical activity is characterized by fun and upbeat movement, I am hoping to transfer this energy to the classroom and your child's future writing career while at camp! Channeling all of the liveliness that young kids possess is a tough task, but I believe it can be done through writing and other activities that we offer. When I am not busy being a student-athlete or coaching, I like to spend time hiking, going the beach, or being anywhere outside! One fun fact about me is that I am left handed and I definitely use my creative and emotional right brain for problem solving! I am excited to spend time as an Adventure Guide this summer, encouraging kids to find innovative and imaginative ways to express their energy in positive ways!
Nancy Meneses, eBook Ranger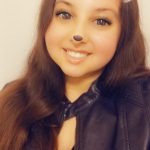 Grab your pencils and fasten your seatbelts, everyone - we're headed on a writing adventure to anywhere our imaginations take us! Nancy LOVES to make teaching fun and finds ways to get her kids movin' n' groovin'. Nancy Meneses is excited for her first session as an e-book Writing Ranger at Adventures in Writing Camp! In the 4 years that Nancy has been an elementary school teacher at ABC Unified School District, she has taught kindergarten, first grade, and second grade. She currently works at Elliott Elementary School (the school she also attended as a child) in Cerritos, where she teaches reading intervention to grades 4, 5, and 6, and is also the technology teacher for grades TK-6. Nancy loves being a teacher and her ultimate passion is teaching children to read and write. Nancy attended California State University, Dominguez Hills, where she earned her Bachelor Degree in Liberal Studies with a minor in Natural Sciences, as well as her Multiple Subject Teaching Credential. Overall, Nancy has been working with children for 12 years. Nancy speaks 3 languages - English, Portuguese, and Spanish. In fact, Portuguese was her first language! She is currently trying to learn French on her spare time just for fun, or for a possible future trip to Paris. Traveling more is one of her main goals this year. She also enjoys art and creating things, such as painting landscapes, making classroom decor, as well as digital art. Lastly, if you want to see Nancy smile real big, besides when watching her students excel, just show her something sparkly! Anything glittery or shiny will absolutely fill Nancy with happiness.
Aanya Ismail, Supervised Play Scout
Aanya Ismail loves to learn and explore through her writing! She has been writing poetry, fictional and nonfictional short stories for years, and was inspired to write creatively at a young age. When Aanya was in high school, she wrote and published articles in her school newspaper and was part of the journalism club. She is currently works at School Connection as a Teachers Assistant, helping children with home and schoolworks in all subjects at all grade levels. Aanya is also an honors college student who is pursuing a major in English and Children's Literature. She also plans to pursue a multiple subject teaching credential in order to become an Elementary school teacher.