Cupertino South | 07/15/2019-07/26/2019
Bethel Lutheran School


PRICING (2-WEEKS)
Note: All prices shown are for TWO-WEEKS of camp.
$859 Tuition
Tuition includes all instruction, activities and materials. It also includes two camp t-shirts, which should be worn daily. Lunch is NOT included.
Add-Ons
$70 – Morning Supervised Play (8am – 9am)
$140 – Afternoon Supervised Play (3pm – 6pm)
$100 – Daily Lunch & Snack
$6 – Extra camp t-shirt (2 shirts are included with your registration)
$6 – Extra camp CD (1 CD is included for each child registered)
Discounts
Family Discount:
$20 off per camper for 2 members of the same family
$30 off per camper for 3 members of the same family
$40 off per camper for 4 members of the same family – please contact us to register 4 or more members of the same immediate family
10181 Finch Avenue, Cupertino, CA 95014
07/15/2019 – 07/26/2019 (M-F, 9am – 3pm)

Supervised play available 8am-9am and 3pm-6pm for an additional charge.
Adventures in Writing Camp is excited to return to Bethel Lutheran School this summer with all new curriculum! This location will have first grade, elementary, and middle school programs! Our team of credentialed teachers, musicians and college students is ready to help new campers build confidence and fall in love with writing, and help returning campers continue to develop as writers!
As a note, we group campers by grade level. If your child is attending with a friend and they are entering the same grade, they will be grouped together.
Space available in 1st grade!
2nd Grade is FULL for this camp!
Click HERE to be added to the waitlist.
3rd Grade is FULL for this camp!
Click HERE to be added to the waitlist.
4th Grade is FULL for this camp!
Click HERE to be added to the waitlist.
5th Grade is FULL for this camp!
Click HERE to be added to the waitlist.
6th Grade is FULL for this camp!
Click HERE to be added to the waitlist.
Only 3 spaces remaining in 7th grade!
Only 5 spaces remaining in 8th grade!


Camp Staff
MEET THE TEAM
Craig Kabert, Site Administrator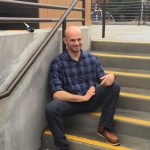 Craig Kabert is very much looking forward to his new role as the Site Administrator at the Bethel Lutheran location. During the school year, he teaches and is attending San Francisco State University to obtain his Special Education Credential. Craig has been teaching and working in public, private and charter schools for the past eight school years. He plans on using this experience to help make camp an inspiring and fun experience for his campers and staff.
Lani Matsumura, Writing Ranger (1st Grade)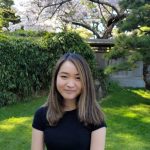 Lani is super excited to be a Writing Ranger! As a visual artist and graduate of Yamaha Music School, she enjoys bringing art and music into the classroom to make learning fun and engaging for students. Attending California Academy of Mathematics and Science and experiencing project-based learning in engineering and robotics equipped her with a strong background in the STEM fields. Her passions in STEM and the arts led to Lani's decision to pursue a career as an elementary teacher! She earned her Bachelor's degree in Education Sciences from UC Irvine, where she did research on STEM education and digital learning. She recently earned her Master's degree in Education and Multiple Subject Teaching Credential from Stanford University, where she also sings in the Symphonic Chorus.
Josh Greenebaum, Adventure Guide (Counselor)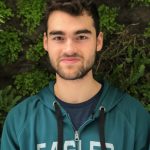 Everybody make way for Jubilant Josh! A new member of our team, Josh is a rising undergraduate at the University of Victoria, studying psychology and philosophy. Ever since he was fourteen, he has had four jobs taking care of kids, including teaching them the basics of karate and dance! If you ever get a chance to talk to him, he will surely bring up his enthusiasm of the books he is currently reading, such as "Blink" by Malcolm Gladwell. Now at our camp, He is excited to help introduce higher aged kids to the fantastic world of writing!
Hannah Brady, Secretary of Shenanigans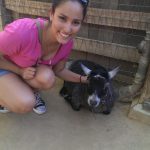 Hannah Brady currently works for the City of Santa in the Parks and Recreation department. She graduated in 2016 from Loyola Marymount University in 3.5 years with a B.A in screenwriting and a minor in English. Within the Parks and Recreation department she primarily works with the city's youth theater group that she was a participant of as a child. There she is a jack of all trades, building sets, assisting rehearsals, assistant stage managing, and sometimes even producing and directing shows. She has been with the City of Santa Clara for 8 years since she started the job in high school and continued working throughout college and after. When she is not chasing down rouge 10-year-olds she enjoys writing, babysitting, and watching copious amounts of movies and television.
Lily Tram, Assistant Site Administrator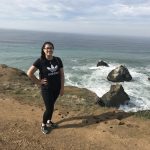 Lily loves to play with her cousins and go on adventures with her friends. She loves helping kids learn and having fun. Lily attends San Jose State University and is pursuing a degree in Child and Adolescent Development. She has experience working with children as she occasionally tutors her cousins with their homework. Also, she has worked with children in the Collaborative Community Program at Washington Elementary School where she served as a mentor to young Latino elementary school students. In her free time, she enjoys watching YouTube videos, working out at the gym, going on food adventures and spending time with her family. Lily is super excited to join the SuperPlay Scout Team!