Cupertino South | 07/15/2019-07/26/2019
Bethel Lutheran School


PRICING (2-WEEKS)
Note: All prices shown are for TWO-WEEKS of camp.
$859 Tuition
Tuition includes all instruction, activities and materials. It also includes two camp t-shirts, which should be worn daily. Lunch is NOT included.
Add-Ons
$70 – Morning Supervised Play (8am – 9am)
$140 – Afternoon Supervised Play (3pm – 6pm)
$100 – Daily Lunch & Snack
$6 – Extra camp t-shirt (2 shirts are included with your registration)
$6 – Extra camp CD (1 CD is included for each child registered)
Discounts
Family Discount:
$20 off per camper for 2 members of the same family
$30 off per camper for 3 members of the same family
$40 off per camper for 4 members of the same family – please contact us to register 4 or more members of the same immediate family
10181 Finch Avenue, Cupertino, CA 95014
07/15/2019 – 07/26/2019 (M-F, 9am – 3pm)

Supervised play available 8am-9am and 3pm-6pm for an additional charge.
Adventures in Writing Camp is excited to return to Bethel Lutheran School this summer with all new curriculum! This location will have first grade, elementary, and middle school programs! Our team of credentialed teachers, musicians and college students is ready to help new campers build confidence and fall in love with writing, and help returning campers continue to develop as writers!
As a note, we group campers by grade level. If your child is attending with a friend and they are entering the same grade, they will be grouped together.
1st Grade is FULL for this camp!
Click HERE to be added to the waitlist.
Only 4 spaces remaining in 2nd grade!
Only 4 spaces remaining in 3rd grade!
4th Grade is FULL for this camp!
Click HERE to be added to the waitlist.
5th Grade is FULL for this camp!
Click HERE to be added to the waitlist.
6th Grade is FULL for this camp!
Click HERE to be added to the waitlist.
7th Grade is FULL for this camp!
Click HERE to be added to the waitlist.
Only 1 space remaining in 8th grade!


Camp Staff
MEET THE TEAM
Craig Kabert, Site Administrator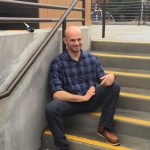 Craig Kabert is very much looking forward to his new role as the Site Administrator at the Bethel Lutheran location. During the school year, he teaches and is attending San Francisco State University to obtain his Special Education Credential. Craig has been teaching and working in public, private and charter schools for the past eight school years. He plans on using this experience to help make camp an inspiring and fun experience for his campers and staff.
Lani Matsumura, Writing Ranger (1st Grade)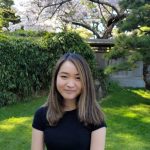 Lani is super excited to be a Writing Ranger! As a visual artist and graduate of Yamaha Music School, she enjoys bringing art and music into the classroom to make learning fun and engaging for students. Attending California Academy of Mathematics and Science and experiencing project-based learning in engineering and robotics equipped her with a strong background in the STEM fields. Her passions in STEM and the arts led to Lani's decision to pursue a career as an elementary teacher! She earned her Bachelor's degree in Education Sciences from UC Irvine, where she did research on STEM education and digital learning. She recently earned her Master's degree in Education and Multiple Subject Teaching Credential from Stanford University, where she also sings in the Symphonic Chorus.
Richard Heiman, Writing Ranger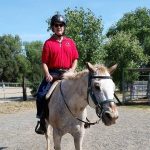 Richard Manly (Rick) Heiman, aka Ranger Rick, has worked in public, charter and private school education for ten years. He has also worked with gifted students ages 9-18 as a summer instructor in a variety of subjects--including writing! This is his second summer with Adventures in Writing. He holds an MFA in Writing and his been published by literary journals in ten countries. Ranger Rick's personal creative writing focus is on poetry and short fiction. He loves coaching young writers to develop their writing skills. As you can probably tell, he loves horses too. He looks forward to finding a horse slow enough that he can write some new cowboy poetry in the saddle! Yee-haw! And Ranger Rick is definitely looking forward to camp!
Madeline Minor, Entertainment Ranger
After working several years as a theatre counselor for the Girl Scouts of Northern California, Madeline ran off to sea to work aboard the Disney Cruise Line as a Youth Activities Entertainment Host, performing across from Mickey Mouse himself! Upon returning to land, she worked as a Site Director for the fledgling Camp Doodles in Marin county, teaching her staff the magic of teamwork and keeping her Site afloat. This summer she returns to the camp world she loves, excited to get your wee ones writing, singing and dancing to their hearts content!
Daniel Chen, Adventure Guide (Counselor)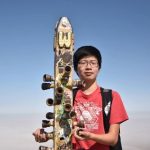 Hello all! My name is Daniel Chen and I will be working as an Adventure Guide. I am currently an economics major at Santa Clara University. I have tutored at Kumon, which provided me with ample experience with working with children. My patience and bright attitude creates a positive environment for children to nurture their learning. I do enjoy reading, and have read War and Peace by Leo Tolstoy five times over already.
Brooke Ottum, Adventure Guide (Counselor)
Hi My name is Brooke and I am going to be a Middle School Writing Ranger. I have worked as a Substitute Teacher and Special Education Aide in both the Union and Cambrian School Districts. I have also been an Academy Teacher and Clinician at Lindamood Bell Learning Processes. I have a Chemical Engineering degree from UC San Diego and an MBA from University of San Diego. Many of the women in my family are educators and education is an important value for us. I am passionate about helping kids of all ages reach their full potential. My hobbies include hiking, swimming, and playing with my dog Takoa.
Sydney Schleicher, Adventure Guide (Counselor)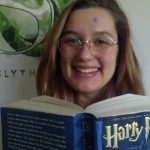 Sydney Schleicher is a Harry Potter fanatic who loves to read. Her favorite kinds of books to read are all things fantastical mixed in with some autobiographies. She is also an avid swimmer and lover of the outdoors. Sydney is currently studying at the University of San Francisco. She is Majoring in Psychology and Minoring in German Studies. She was a part of Theater for four years in High School, taking a particular interest in Directing, but still loving to perform.Babysitting is a job that Sydney has had for the past five years, and that she has enjoyed every minute of. She has had experience caring for children between 3 months and 12 years of age. Sydney really enjoys Superheroes and all things Marvel. If she was a superhero, she would want to be Quicksilver from X-men. If she had Quicksilver's powers, she would be able to read hundreds of books in a day. She is very excited to share her love of reading and writing with her campers this summer.
Mary Salmeron Montalvo, Adventure Guide (Counselor)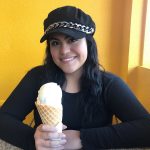 Hi campers, my name is Mary Salmeron and I can not wait to begin this journey with all of you! I attend California State University, Northridge in Los Angeles where I study communications. After I graduate, I want to travel and speak or write about my experiences. My passion is to teach others about my experiences through leadership. One great quality of being a leader is having great creativity to build your truth. One way we can do so is by writing, so let get to it and create our truth! I love to tell stories, play sports and eat ice cream. I also love volunteering to help great causes. Giving back is my hobby because it is extremely rewarding, especially when you can bring a smile to someone's face. There is so much I could tell you but I would rather tell you all when I meet you. Are you ready to begin an experience you will never forget?
Jady Lynn Garcia, Adventure Guide (Counselor)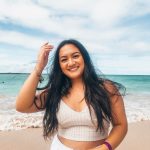 Hello!! My name is Jady Lynn Garcia, but you can call me Jady! I look forward to being your Adventure Guide this summer! I recently graduated from San Diego State University with a Bachelor of Science in Marketing. I had so much fun in San Diego, from the warm weather to the great beaches. I love being adventurous and doing spontaneous activities with friends and family. Over the years, I've worked with young kids to high school kids. This is my first year at this camp and I'm excited to meet all of you!
Joanne Patio, Adventure Guide (Counselor)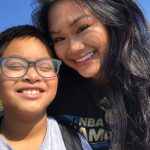 This is Joanne's second year with Adventures in Writing Camp. She is taking on a new role as the assistant site admin. Back in 2017, she was an adventure guide and worked with 4th graders. She has experience as a caregiver and tutoring in all age groups. She enjoys hiking, going on outside adventures and loves going on food trips! She looks forward to working with Adventures in Writing Camp for the second year!
Vivian Luu, Adventure Guide (Counselor)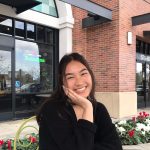 An Adventure Guide who's always ready to laugh and always ready to learn! Hello! My name is Vivian Luu, and I am currently a 1st year Nursing Science major at UC Irvine. In the future, I hope to pursue a career in the pediatric field- in other words, I LOVE kids! I have worked as a reading tutor at Kumon, and always seem to surround myself with bright, happy children. I hope to make camp the most educational and fun experience for all our future writers!
Shreya Rathi, Adventure Guide (Counselor)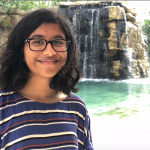 Hi! My name is Shreya, and I'm really excited to be a part of camp this summer!I'm a rising junior at Monta Vista High School, where my favorite classes are literature, history, and art. When I'm not doing my homework or competing with my school's debate team, I love to hike, paint, try new foods, and read (my favorite books include The Alchemist and Hitchhiker's Guide to the Galaxy). I have tons of experience working with kids - I currently volunteer to teach kids public speaking, and I've had a previous job as a camp counselor. Someday, I'd like to become a lawyer, but for now, I hope to create some fun memories at camp! 🙂
Dravin Ramirez, Adventure Guide (Counselor)
Dravin just recently graduated from Lincoln High School. He studied drama for four and a half years. This is his second year at the camp while he also works at Hot Topic, and is a Cosmetology student. He loves hanging out, having fun, music, and lots of dancing.
Rachel Kim, eBook Ranger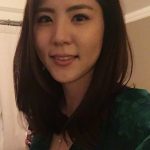 Ever since she could remember, Rachel has always wanted to contribute to the world as a compassionate physician until she realized how much she enjoyed working with young children. She spent the first three years of college at Biola University in Southern California studying Human Biology as a pre-med major but graduated with a B.A. in Elementary Education with an emphasis on Early Childhood Education. Rachel has experience working with children of all ages in various roles! Most recently, she has been teaching third-grade as a lead Humanities teacher at an elementary school in East San Jose. Rachel, a Bay Area native, has also lived in Seoul, South Korea, Los Angeles, California, and Boston, Massachusetts. In her free time, she enjoys reading all forms of writing (journals, novels & recipes), trying new recipes, traveling, and spending time with her lovely 3-year-old nephew. Fun fact: She was awarded "Tranquility Award" at her school this year for her outstanding behavior/classroom management skills even in rough moments!
Ayla Levita, eBook Ranger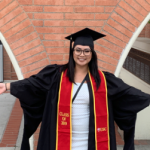 Hello, my name is Ayla Levita. I completed my student-teaching in December of 2018 and began substitute teaching for Milpitas Unified School District (my alma mater) and Swing Education shortly after. I have a Bachelor of Arts in Social Work from SJSU and a Master of Arts in Teaching from USC. I am a dog mama of 3 rescued, rambunctious but lovable puppies! At under 5 feet tall I still consider myself a BIG foodie! Traveling, going on foodventures, and spending time with family and friends are my main passions in life aside from teaching!
Ivanna Yeager, Secretary of Shenanigans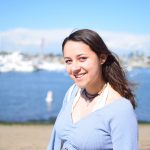 I can hardly wait for the wonderful adventures at camp this summer! When not at camp, I am a student at The University of California, Irvine with a major in Biology and a minor in Anthropology. I love everything related to the outdoors such as hiking, kayaking, and even just sunbathing. When sprawled on on a summer afternoon taking in the sun, you will undoubtedly find me with a book in hand and music in the background. I love exploring new places whether it be a day trip to San Francisco or a family vacation to a far away city. When relaxing at home, I like to cuddle up with my bunny Beau and hamster Teddy as well as spend time with my younger cousins and sister. Creative writing was my first passion and hobby and I am thrilled for all of us at camp to share in the world of imagination in which storytelling enables.
Brianne Rouleau, Supervised Play Scout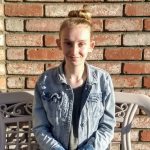 Brianne just finished her second year at college where she is currently studying math. Besides math, she loves playing board games and reading. She is really excited to be returning for a second summer at Adventures in Writing Camp!
Brenna Rouleau, Supervised Play Scout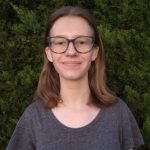 This is Brenna's first summer working at AIW and she can't wait to start! In the past, she has worked at other summer camps. She loves working with kids, writing, reading, and overall having a good time!
Lily Tram, Assistant Site Administrator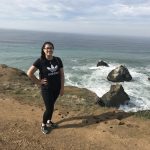 Lily loves to play with her cousins and go on adventures with her friends. She loves helping kids learn and having fun. Lily attends San Jose State University and is pursuing a degree in Child and Adolescent Development. She has experience working with children as she occasionally tutors her cousins with their homework. Also, she has worked with children in the Collaborative Community Program at Washington Elementary School where she served as a mentor to young Latino elementary school students. In her free time, she enjoys watching YouTube videos, working out at the gym, going on food adventures and spending time with her family. Lily is super excited to join the SuperPlay Scout Team!