Cupertino South | 07/29/2019-08/09/2019
Bethel Lutheran School


PRICING (2-WEEKS)
Note: All prices shown are for TWO-WEEKS of camp.
$859 Tuition
Tuition includes all instruction, activities and materials. It also includes two camp t-shirts, which should be worn daily. Lunch is NOT included.
Add-Ons
$70 – Morning Supervised Play (8am – 9am)
$140 – Afternoon Supervised Play (3pm – 6pm)
$100 – Daily Lunch & Snack
$6 – Extra camp t-shirt (2 shirts are included with your registration)
$6 – Extra camp CD (1 CD is included for each child registered)
Discounts
Family Discount:
$20 off per camper for 2 members of the same family
$30 off per camper for 3 members of the same family
$40 off per camper for 4 members of the same family – please contact us to register 4 or more members of the same immediate family
10181 Finche Avenue, Cupertino, CA 95014
07/29/2019 – 08/09/2019 (M-F, 9am – 3pm)

Supervised play available 8am-9am and 3pm-6pm for an additional charge.
Adventures in Writing Camp is excited to return to Bethel Lutheran School this summer with all new curriculum! This location will have first grade, elementary, and middle school programs! Our team of credentialed teachers, musicians and college students is ready to help new campers build confidence and fall in love with writing, and help returning campers continue to develop as writers!
As a note, we group campers by grade level. If your child is attending with a friend and they are entering the same grade, they will be grouped together.
Only 3 spaces remaining in 1st grade!
Space available in 2nd grade!
Space available in 3rd grade!
4th Grade is FULL for this camp!
Click HERE to be added to the waitlist.
5th Grade is FULL for this camp!
Click HERE to be added to the waitlist.
6th Grade is FULL for this camp!
Click HERE to be added to the waitlist.
7th Grade is FULL for this camp!
Click HERE to be added to the waitlist.
Only 1 space remaining in 8th grade!


Camp Staff
MEET THE TEAM
Craig Kabert, Site Administrator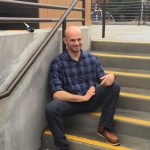 Craig Kabert is very much looking forward to his new role as the Site Administrator at the Bethel Lutheran location. During the school year, he teaches and is attending San Francisco State University to obtain his Special Education Credential. Craig has been teaching and working in public, private and charter schools for the past eight school years. He plans on using this experience to help make camp an inspiring and fun experience for his campers and staff.
Carrie Kari, Writing Ranger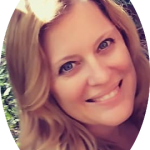 Carrie Kari is an accredited educator and entrepreneur whose passions in life are to prepare young minds to succeed and thrive in the world of academics and business. Carrie draws upon her endless supply of energy, enthusiasm and business savvy to create a unique and custom tailored education experience. As an educator, Carrie has taught in the United States and internationally, emphasizing active learning, independent thinking and individual leadership.
Jillian Singh, Writing Ranger (Middle School)

Teaching writing is not necessarily easy, but it is something I excel at. I truly enjoy writing and am passionate about helping students improve their writing. Writing is often a form of creative expression, where students can use their own unique voice. Helping students to hone their writing skills and voice is important to me, because each student deserves to be heard. Some say that writing is a skill you?re either born with or not and I don?t necessarily agree with this. I believe every student, myself included, has the capacity to continually improve their abilities as a writer. In terms of my education, I majored in world literature during my undergraduate time at UC Santa Cruz, completed my master?s in journalism at Northwestern University, obtained a social media marketing certificate from SFSU and am set to complete my single subject teaching credential from SJSU by this June. I am currently interviewing for high school and middle school English teaching positions and student taught freshman English and senior, junior and sophomore journalism at Leland High School in South San Jose this past school year. During the Summer I enjoy working with younger students and appreciate their unique enthusiasm and perspectives.
Alexander Tran, Writing Ranger (1st Grade)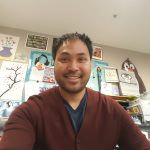 Hello, my name is Alexander Tran and I recently completed my teaching credential program at San Jose State University. I am currently a substitute teacher in the Evergreen School District. I have experience in teaching second and fifth grade. In addition to completing my teaching credentials, I also hold a Master?s Degree in Education from San Jose State University. While I am not teaching, I am researching day and night on how I can make writing more fun and creative for my students. Because I believe that you can make anything by writing.
Josh Greenebaum, Adventure Guide (Counselor)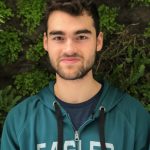 Everybody make way for Jubilant Josh! A new member of our team, Josh is a rising undergraduate at the University of Victoria, studying psychology and philosophy. Ever since he was fourteen, he has had four jobs taking care of kids, including teaching them the basics of karate and dance! If you ever get a chance to talk to him, he will surely bring up his enthusiasm of the books he is currently reading, such as "Blink" by Malcolm Gladwell. Now at our camp, He is excited to help introduce higher aged kids to the fantastic world of writing!
Shreya Narayanan, Adventure Guide (Counselor)
Shreya is currently a Nursing student at the University of San Francisco, hoping to become a Pediatric nurse after graduating. She's always enjoyed working with children, and has a strong passion for using writing as an outlet for creativity. She is super excited to help foster this creativity in others in a fun environment. She has grown up writing short stories from a young age of 3, when she would narrate stories and make her mom write them out for her. She is now able to write her own stories without the help of her mom, and finds herself using her hospital patients as an inspiration for many of her stories. When she's not studying for one of her million nursing exams, you can find her out in the city of San Francisco discovering new food places or out in nature, hiking. She hiked the Inca trail to Machu Picchu last summer and will brag about this 4-day hike whenever anyone brings up hiking!
Lucille Luan, Adventure Guide (Counselor)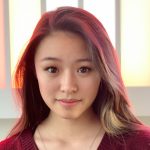 Hi, my name is Lucille Luan and I am currently a sophomore at the University of Illinois at Urbana Champaign. I am pursuing a bachelor of science in middle grades education and a double minor in english and social studies. I have experience working with both children and special education children. I have volunteered at OSF (Organization of Special Needs Families) for the past 2 years and I am also a personal tutor for two kids (2nd grade and 6th grade) whenever I am back during the summer. At school, I am a part of a teacher-focused professional fraternity called Epsilon Delta. I love working with kids and definitely will be honored to work at this Adventure Camp this summer! In the future, I am planning on completing my masters at UIUC and hopefully become a hardworking middle school teacher.