Cupertino South | 07/29/2019-08/09/2019
Bethel Lutheran School


PRICING (2-WEEKS)
Note: All prices shown are for TWO-WEEKS of camp.
$859 Tuition
Tuition includes all instruction, activities and materials. It also includes two camp t-shirts, which should be worn daily. Lunch is NOT included.
Add-Ons
$70 – Morning Supervised Play (8am – 9am)
$140 – Afternoon Supervised Play (3pm – 6pm)
$100 – Daily Lunch & Snack
$6 – Extra camp t-shirt (2 shirts are included with your registration)
$6 – Extra camp CD (1 CD is included for each child registered)
Discounts
Family Discount:
$20 off per camper for 2 members of the same family
$30 off per camper for 3 members of the same family
$40 off per camper for 4 members of the same family – please contact us to register 4 or more members of the same immediate family
10181 Finche Avenue, Cupertino, CA 95014
07/29/2019 – 08/09/2019 (M-F, 9am – 3pm)

Supervised play available 8am-9am and 3pm-6pm for an additional charge.
Adventures in Writing Camp is excited to return to Bethel Lutheran School this summer with all new curriculum! This location will have first grade, elementary, and middle school programs! Our team of credentialed teachers, musicians and college students is ready to help new campers build confidence and fall in love with writing, and help returning campers continue to develop as writers!
As a note, we group campers by grade level. If your child is attending with a friend and they are entering the same grade, they will be grouped together.
1st Grade is FULL for this camp!
Click HERE to be added to the waitlist.
Only 5 spaces remaining in 2nd grade!
Only 3 spaces remaining in 3rd grade!
4th Grade is FULL for this camp!
Click HERE to be added to the waitlist.
5th Grade is FULL for this camp!
Click HERE to be added to the waitlist.
6th Grade is FULL for this camp!
Click HERE to be added to the waitlist.
7th Grade is FULL for this camp!
Click HERE to be added to the waitlist.
8th Grade is FULL for this camp!
Click HERE to be added to the waitlist.


Camp Staff
MEET THE TEAM
Craig Kabert, Site Administrator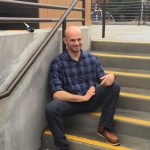 Craig Kabert is very much looking forward to his new role as the Site Administrator at the Bethel Lutheran location. During the school year, he teaches and is attending San Francisco State University to obtain his Special Education Credential. Craig has been teaching and working in public, private and charter schools for the past eight school years. He plans on using this experience to help make camp an inspiring and fun experience for his campers and staff.
Alexander Tran, Writing Ranger (1st Grade)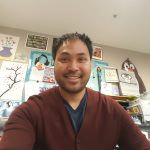 Hello, my name is Alexander Tran and I recently completed my teaching credential program at San Jose State University. I am currently a substitute teacher in the Evergreen School District. I have experience in teaching second and fifth grade. In addition to completing my teaching credentials, I also hold a Master?s Degree in Education from San Jose State University. While I am not teaching, I am researching day and night on how I can make writing more fun and creative for my students. Because I believe that you can make anything by writing.
Savidu Geevaratne, Adventure Guide (Counselor)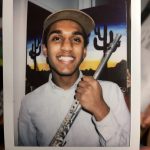 After returning from the land of New York, Savidu is super excited to sing and share his passion with everyone back at Adventures in Writing Camp! As a very energetic Eagle Scout, Savidu has a diverse skill set, and loves teaching kids what he knows, while learning more and having fun with them. He may even bring in some of his instruments to accompany camp songs, skits, and games! When not belting his heart out behind a piano or onstage, you can find Savidu in the forests of California, exploring the wilds of the woods to find inspiration for his song writing and musical theater talents. Once he finishes up the summer with AIW camp, Savidu flies back to Manhattan to start his sophomore year at New York University where he majors in Musical Theater at the Tisch School of the Arts.
Madeline Minor, Entertainment Ranger
After working several years as a theatre counselor for the Girl Scouts of Northern California, Madeline ran off to sea to work aboard the Disney Cruise Line as a Youth Activities Entertainment Host, performing across from Mickey Mouse himself! Upon returning to land, she worked as a Site Director for the fledgling Camp Doodles in Marin county, teaching her staff the magic of teamwork and keeping her Site afloat. This summer she returns to the camp world she loves, excited to get your wee ones writing, singing and dancing to their hearts content!
Bryanna Young, Adventure Guide (Counselor)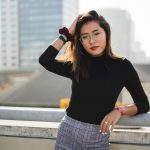 Bryanna Young is currently studying Strategic and Corporate Communication with a minor in Chinese at Chapman University in Orange County, California. She has a passion for writing and wants to help others pursue their interest in writing and reading comprehension. She has worked with kids at VBS and in third world countries and is excited to take on this summer with Adventures in Writing Camp. Aside from writing, Bryanna is also a dedicated photographer who has her own business taking portraits, prom photos, and family pictures. She enjoys working with new people and finding ways to be more creative and unique in her art. Bryanna is independent, responsible, and adaptable. She hopes to build friendships with campers this week and inspire them to enjoy writing.
Josh Greenebaum, Adventure Guide (Counselor)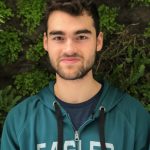 Everybody make way for Jubilant Josh! A new member of our team, Josh is a rising undergraduate at the University of Victoria, studying psychology and philosophy. Ever since he was fourteen, he has had four jobs taking care of kids, including teaching them the basics of karate and dance! If you ever get a chance to talk to him, he will surely bring up his enthusiasm of the books he is currently reading, such as "Blink" by Malcolm Gladwell. Now at our camp, He is excited to help introduce higher aged kids to the fantastic world of writing!
Shreya Narayanan, Adventure Guide (Counselor)
Shreya is currently a Nursing student at the University of San Francisco, hoping to become a Pediatric nurse after graduating. She's always enjoyed working with children, and has a strong passion for using writing as an outlet for creativity. She is super excited to help foster this creativity in others in a fun environment. She has grown up writing short stories from a young age of 3, when she would narrate stories and make her mom write them out for her. She is now able to write her own stories without the help of her mom, and finds herself using her hospital patients as an inspiration for many of her stories. When she's not studying for one of her million nursing exams, you can find her out in the city of San Francisco discovering new food places or out in nature, hiking. She hiked the Inca trail to Machu Picchu last summer and will brag about this 4-day hike whenever anyone brings up hiking!
Lucille Luan, Adventure Guide (Counselor)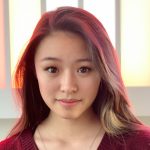 Hi, my name is Lucille Luan and I am currently a sophomore at the University of Illinois at Urbana Champaign. I am pursuing a bachelor of science in middle grades education and a double minor in english and social studies. I have experience working with both children and special education children. I have volunteered at OSF (Organization of Special Needs Families) for the past 2 years and I am also a personal tutor for two kids (2nd grade and 6th grade) whenever I am back during the summer. At school, I am a part of a teacher-focused professional fraternity called Epsilon Delta. I love working with kids and definitely will be honored to work at this Adventure Camp this summer! In the future, I am planning on completing my masters at UIUC and hopefully become a hardworking middle school teacher.
Oviya Adhan, Adventure Guide (Counselor)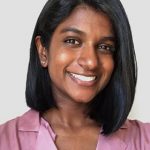 Oviya was born and raised in the Bay Area and is currently an undergraduate student at New York University. She is pursuing a degree in economics, but she has always loved writing since it was the only core subject in school in which creativity always played a role. In order to quench that thirst for writing, Oviya is minoring in media studies. Through her college coursework, she has learned that creativity plays an important role even with analytics and it is important to foster that creativity from an early age. She is looking forward to sharing her love for writing with the campers as an Adventure Guide!
Apart from her coursework, Oviya loves painting, photography, hiking, and traveling as much as possible.
Daniel Chen, Adventure Guide (Counselor)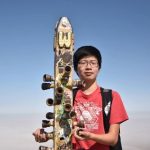 Hello all! My name is Daniel Chen and I will be working as an Adventure Guide. I am currently an economics major at Santa Clara University. I have tutored at Kumon, which provided me with ample experience with working with children. My patience and bright attitude creates a positive environment for children to nurture their learning. I do enjoy reading, and have read War and Peace by Leo Tolstoy five times over already.
Chelsea McDonald, Adventure Guide (Counselor)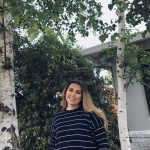 My name is Chelsea McDonald and I am a first year Adventure Guide here at camp! I will be a freshman at Sonoma State University in the fall as a Political Science major. I was born and raised in San Jose by my two parents and older sister. I was a nanny for over two years for children ages five to ten and a camp counselor at Walden West Outdoor Science Camp. I was also a competitive dancer and all-star softball player for over 10 years.
Ayla Levita, eBook Ranger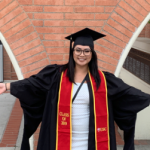 Hello, my name is Ayla Levita. I completed my student-teaching in December of 2018 and began substitute teaching for Milpitas Unified School District (my alma mater) and Swing Education shortly after. I have a Bachelor of Arts in Social Work from SJSU and a Master of Arts in Teaching from USC. I am a dog mama of 3 rescued, rambunctious but lovable puppies! At under 5 feet tall I still consider myself a BIG foodie! Traveling, going on foodventures, and spending time with family and friends are my main passions in life aside from teaching!
Ivanna Yeager, Secretary of Shenanigans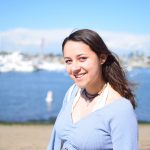 I can hardly wait for the wonderful adventures at camp this summer! When not at camp, I am a student at The University of California, Irvine with a major in Biology and a minor in Anthropology. I love everything related to the outdoors such as hiking, kayaking, and even just sunbathing. When sprawled on on a summer afternoon taking in the sun, you will undoubtedly find me with a book in hand and music in the background. I love exploring new places whether it be a day trip to San Francisco or a family vacation to a far away city. When relaxing at home, I like to cuddle up with my bunny Beau and hamster Teddy as well as spend time with my younger cousins and sister. Creative writing was my first passion and hobby and I am thrilled for all of us at camp to share in the world of imagination in which storytelling enables.
Brianne Rouleau, Supervised Play Scout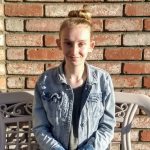 Brianne just finished her second year at college where she is currently studying math. Besides math, she loves playing board games and reading. She is really excited to be returning for a second summer at Adventures in Writing Camp!
Brenna Rouleau, Supervised Play Scout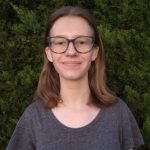 This is Brenna's first summer working at AIW and she can't wait to start! In the past, she has worked at other summer camps. She loves working with kids, writing, reading, and overall having a good time!