Los Altos | 06/17/2019-06/28/2019
Covington Elementary


PRICING (2-WEEKS)
Note: All prices shown are for TWO-WEEKS of camp.
$859 Tuition
Tuition includes all instruction, activities and materials. It also includes two camp t-shirts, which should be worn daily. Lunch is NOT included.
Add-Ons
$70 – Morning Supervised Play (8am – 9am)
$140 – Afternoon Supervised Play (3pm – 6pm)
$100 – Daily Lunch & Snack
$6 – Extra camp t-shirt (2 shirts are included with your registration)
$6 – Extra camp CD (1 CD is included for each child registered)
Discounts
Family Discount:
$20 off per camper for 2 members of the same family
$30 off per camper for 3 members of the same family
$40 off per camper for 4 members of the same family – please contact us to register 4 or more members of the same immediate family
201 Covington Road, Los Altos, CA 94024
06/17/2019 – 06/28/2019 (M-F, 9am – 3pm)

Supervised play available 8am-9am and 3pm-6pm for an additional charge.
Adventures in Writing Camp is excited to come to Covington Elementary this summer with all new curriculum! This location will have first grade, elementary, and middle school programs! Our team of credentialed teachers, musicians and college students is ready to help new campers build confidence and fall in love with writing, and help returning campers continue to develop as writers!
As a note, we group campers by grade level. If your child is attending with a friend and they are entering the same grade, they will be grouped together.
Space available in 1st grade!
Only 1 space remaining in 2nd grade!
3rd Grade is FULL for this camp!
Click HERE to be added to the waitlist.
Space available in 4th grade!
Space available in 5th grade!
Only 5 spaces remaining in 6th grade!
Only 2 spaces remaining in 7th grade!
Only 3 spaces remaining in 8th grade!


Camp Staff
MEET THE TEAM
Meera Pamidi, Site Administrator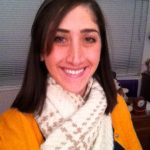 This will be Meera's 4th year working for Adventures in Writing and she is so excited to help kids fall in love with writing! In past years she has worked as a Camp Director and as a teacher, supporting campers in creating their E-books. Meera is currently in her 10th year of teaching at KIPP Summit Academy in San Lorenzo, California. She has worked as a Special Education teacher for all 10 years, supporting middle school students in all subjects, and has also taught intervention groups in Reading and Math. She has a Bachelors degree in Political Science from the University of California, Los Angeles, and a Masters in Special Education from George Mason University. In her free time, Meera likes cooking, traveling the world, reading, yoga and Pilates, and spending time outdoors.
STEPHANIE ECHEVERRIA, Assistant Site Administrator
Stephanie is a 2018 graduate from San Francisco State University where she earned a degree in Psychology and double minored in Human Sexuality and Criminal Justice Studies. She currently works with elementary school kids, where she assists with daily classroom activities for children who have trouble with cognitive behaviors.She has extensive experience in working with children and uses it to her advantage to create bonding connections with them, as she expresses her understanding and validation towards their feelings and ideas. Her knowledge and background in psychology allows her to be intuitive to the children's needs and she is always alert to make sure that everyone is safe, but is still having enjoying themselves. Stephanie is a hard worker that will make sure to go above and beyond her responsibilities so that things run smoothly at our camp. Besides her passion for learning, she enjoys outdoor activities, working out, lots of traveling and of course Disneyland. For now, she looks forward to start her first summer at Adventures in Writing Camp.
Brooke Ottum, Writing Ranger (Middle School)
Hi My name is Brooke and I am going to be a Middle School Writing Ranger. I have worked as a Substitute Teacher and Special Education Aide in both the Union and Cambrian School Districts. I have also been an Academy Teacher and Clinician at Lindamood Bell Learning Processes. I have a Chemical Engineering degree from UC San Diego and an MBA from University of San Diego. Many of the women in my family are educators and education is an important value for us. I am passionate about helping kids of all ages reach their full potential. My hobbies include hiking, swimming, and playing with my dog Takoa.
Alexander Tran, Writing Ranger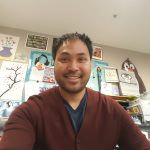 Hello, my name is Alexander Tran and I recently completed my teaching credential program at San Jose State University. I am currently a substitute teacher in the Evergreen School District. I have experience in teaching second and fifth grade. In addition to completing my teaching credentials, I also hold a Master?s Degree in Education from San Jose State University. While I am not teaching, I am researching day and night on how I can make writing more fun and creative for my students. Because I believe that you can make anything by writing.
Colleen Mahal, Entertainment Ranger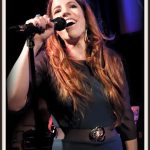 Colleen Mahal is a three time Grammy award winning recording artist and has been teaching K-12 music for bay area public and private schools for over ten years. She is a singer, songwriter, arranger, and radio personality. She is a published author featured on Yahoo! and Business Insider and has been featured on the radio show "Jazz at the Kennedy Center" in New York on Sirius FM with Mark Ruffin.
Teaching music to all ages for over ten years, Colleen received her B.A. in Vocal Performance and her B.M. in Music Education as well as her Teaching Credential from San Jose State University. A singer-songwriter from the bay area, she has performed alongside Tony! Toni! Toné!, Kool and the Gang, as well as many others. She is a recording artist and engineer with The International Studio based in Oakland, CA. She is an executive assistant to Phil "The Thrill" Arnold, president of Thrill Entertainment where her role is to assist with artist administration and festival production. Thrill Entertainment has represented multi platinum artists spanning over three decades. These include such artists as B2K, Tony! Toni! Toné!, Kool and the Gang, Con Funk Shun as well as solo artists such as Raz B, and past artists such as Ike Turner. This provides her a wealth of information about the music the industry and industry relations which keep her attuned to the opportunities available for student-musicians.
Colleen performed and arranged for Prime Time A Cappella, winners of San Francisco's Harmony Sweepstakes. She has taught classes on songwriting, arranging and recording for public and private schools. She also teaches a series of workshops on integrating Music & Technology at Silicon Valley Giants such as Apple, Google, and PayPal.
A few of Colleen's performing credits include performing at the 2017 RUMI International Fashion & Music award show hosted in Oakland. In 2009 Colleen participated in a recording of Mahler's 9th Symphony with San Francisco Symphony which went on to win three grammy awards for best classical album, best choral performance and best engineered album.
Luc Lorain, Adventure Guide (Counselor)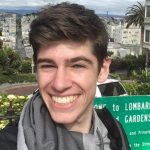 Luc is absolutely ecstatic to be joining Adventures in Writing as a first-time Adventure Guide! Having always had a passion for reading and writing (and a tendency to get lost in a good book!), he hopes to teach the next generation of writers just how exciting putting one's thoughts into action can be. Luc currently attends UCLA, where he splits his time between the fascinating microbiology and art history. In the past he has worked as a martial arts instructor and a volunteer arts and crafts leader for the Sunday Friends of San Jose charity.
Chelsea McDonald, Adventure Guide (Counselor)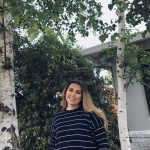 My name is Chelsea McDonald and I am a first year Adventure Guide here at camp! I will be a freshman at Sonoma State University in the fall as a Political Science major. I was born and raised in San Jose by my two parents and older sister. I was a nanny for over two years for children ages five to ten and a camp counselor at Walden West Outdoor Science Camp. I was also a competitive dancer and all-star softball player for over 10 years.
Avi Varghese, Adventure Guide (Counselor)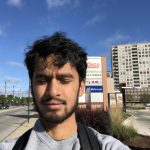 Avi Varghese is a journalism student with a passion for writing, talking to people, and helping other writers develop their ideas and put them on paper. Right now he's studying at Northwestern University on Lake Michigan -- which means he's never more than a minute from the BEACH! (Well, it's a cold and rainy beach, but that's besides the point.) When he's not working, Avi likes to watch cat videos, take long walks on the water and listen to music. His other hobbies include guitar and learning about education.
Elena Trachtenberg, Adventure Guide (Counselor)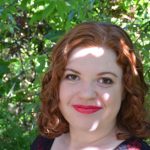 Elena Trachtenberg is a Graphic Design major at San José State University. She has had a lot of fun as a camp counselor and teacher in the past and is excited for her first summer as an adventure guide. One of her favorite things about working at summer camp is learning from campers: everything from surprising bits of wisdom to secret handshakes. When she is not studying or teaching kids, Elena can usually be found sketching wherever she goes, or planning her next road trip.
Bryanna Young, Adventure Guide (Counselor)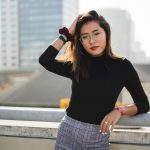 Bryanna Young is currently studying Strategic and Corporate Communication with a minor in Chinese at Chapman University in Orange County, California. She has a passion for writing and wants to help others pursue their interest in writing and reading comprehension. She has worked with kids at VBS and in third world countries and is excited to take on this summer with Adventures in Writing Camp. Aside from writing, Bryanna is also a dedicated photographer who has her own business taking portraits, prom photos, and family pictures. She enjoys working with new people and finding ways to be more creative and unique in her art. Bryanna is independent, responsible, and adaptable. She hopes to build friendships with campers this week and inspire them to enjoy writing.
Malar Kumarappan, Adventure Guide (Counselor)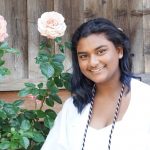 Malar Kumarappan is an excited returning adventure guide who just completed her first year attending Creighton University. She loves working with children and has taught both music and robotics. She loves writing and has been the Awards Director in charge of writing all awards of the award-winning FRC robotics team the Space Cookies. She is excited to help others love writing and can't wait to return to camp!
Christian Foley, Adventure Guide (Counselor)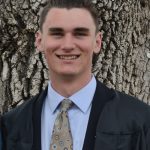 Christian is a rising freshman at Purdue University with a knack for the 3 "r's": reading, writing, and reaching items kept on high shelves. He fun, friendly, and outgoing, and loves watching the joy that campers gather from seeing their own progress as aspiring authors.
An experienced youth soccer coach, Christian also is a master of field games, coaxing the inner athlete out of even the most unsuspecting campers. From player to moderator, he prides himself on appearing to be everywhere at during troop time, and sees it as his responsibility to ensure that every camper is reaching full enjoyment both on the field and in the classroom.
Christian is also an Eagle scout, aspiring musician, competitive soccer player, and former competitive archer.
Caitlin Bird, Adventure Guide (Counselor)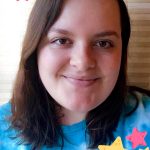 Caitlin Bird loves to travel- especially when she gets to travel into the minds of others through their imagination! Far off worlds and incredible adventures are waiting around every corner of a creative writer's brain, and she loves to explore every one of them!
She also loves to mix art, fun, and learning. Her favorite work so far has been putting together a giant portrait made entirely out of skittles, teaching students to translate their genetic traits into unique DNA bracelets, and helping budding authors participate in National Novel Writing Month every year! She also writes her own poetry books, and will brainstorm her next book on any available scrap of paper in her backpack during downtime.
During AIW camp this year, Caitlin is hoping to hear many tall tales from campers, and get in some fun in the sun as well! She hopes to plant the seed of creative writing in as many brains as possible, and see the roots of a confident, excited author take hold. When she is not encouraging kids to tell their stories, she can be found working on her Bachelor's in Health Promotion and Wellness at Purdue's Global Campus, and playing Dungeons & Dragons with her friends.
Amber Gao, Adventure Guide (Counselor)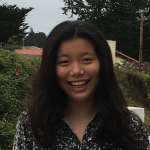 I'm excited for my first summer as an Adventure Guide at AIW camp! I recently graduated from Los Altos High and I will be attending NYU's Gallatin School in the fall, likely with a concentration in social economics. Ever since elementary school, my nose has been buried in books. Though I love and consume all sorts of literature, my favorite genre at the moment is dystopian fiction. Last summer, after attending the Iowa Young Writers' Studio, my passion for reading also developed into a love of experimentation with words. Writing-wise, I enjoy combining fiction and nonfiction, using my friends from the real world as characters in strange, fantastical realities. When not studying or reading, you can find me biking around the Bay, scoping out cool new coffee spots. I love travel of all sorts, and I can't wait to visit Israel this summer (and of course, NYC for the next four years)! I'm thrilled to meet the campers this summer and bond over a passion for writing!
Katie Duong, Adventure Guide (Counselor)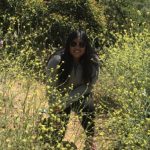 Hello all! I am extremely excited to be an Adventure Guide this summer. I am entering my second year Neuroscience major at UCLA, and love being a lifelong learner! Whether inside or outside the classroom, I love discovering new things about the amazing world around us. I especially enjoy hiking to learn about the plants surrounding us, and reading historical fiction to learn about our incredible past. I also love giving back to the community! I volunteered for a few nonprofits in the San Jose area for 3 years in high school and even won a Junior League of San Jose recognition award. I carried that passion for service into college, and continued to volunteer at UCLA.
I look forward to meeting all the campers! Let's have some FUN this summer!
Cynthia Moore Vandeneynde, eBook Ranger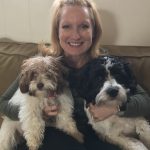 This is my 2nd year teaching with Adventures in Writing and my 19th year teaching. I'm so excited to be a part of this amazing camp again! I first fell in love with teaching while spending a summer in China after college. I was asked to teach a conversation class at a local university and I was hooked. From there I went on to teach in Spain, Houston, Compton, Los Angeles and San Jose. I earned my Masters Degree in Elementary Education and my credential from Loyola Marymount University in Los Angeles while teaching with the program Teach For America. For the past 13 years I have been teaching in San Jose Unified. I have a special love for writing and helping students share their voice in their writing. On a personal note, I have a husband, two boys, two dogs, a cat, three rabbits, a parakeet and a tortoise! Here's to a great summer of writing together!
Amoreena Fidani, eBook Ranger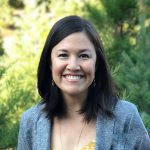 This is my inaugural summer as a Writing Ranger for AIW, and I'm so excited! Since 2001, I have worked in education with kids of every age and stage, from kindergarten to 12th grade, in a variety of roles. Currently, I am a counselor at Santa Clara High School. I have a Master's Degree in School Counseling from the University of La Verne and a certificate in College Counseling from UCLA Extension. I love helping young people navigate through school and realize their educational dreams. As a part of the college application process, I help students brainstorm topics and proofread their personal essays, helping them find their voice and tell their story. I'm also passionate about character education, which I believe to be the most important type of learning. I volunteer in a 1st grade class as an ABC Reader for Project Cornerstone, a YMCA of Silicon Valley initiative that empowers children to become caring and responsible adults. I love using storytelling as a teaching tool, and my kids say that animated character voices are my specialty!
Lara Kerwin, Secretary of Shenanigans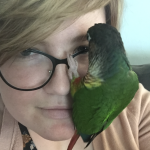 Lara's joining Adventures in Writing for her first year as an Adventure Guide and Secretary of Shenanigans this summer! She loves writing, art, and music, and loves to perform. When she's not out playing with a jazz band or writing, she's a physics major at UC Davis. She loves to cross the boundaries between art and science, whether it's through exploring the physics of music or exploring the engineering of the future through writing! When she's not working on a new experiment, Lara loves spending time with her pets— a dog, a leopard gecko, and three birds (one of who's rather fond of the camera).
Kendyll Owens, Supervised Play Scout
Kendyll Owens is thrilled to be returning to Adventures in Writing Camp as a SuperPlay Scout. She is a recent college graduate who graduated with a degree in English Writing. Currently, she loves to instruct students in writing enrichment in a ESL school in Cupertino. While she is not hanging with cool kids, she is usually found wandering the library or searching for the best boba tea. Hint, Hint: it's the Boba Guys!
Hayley Chu, Supervised Play Scout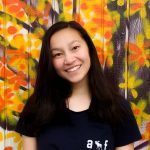 Hayley Chu is very excited for her first year with Adventures in Writing as a Super Play Scout! She is a rising junior at Monta Vista High School in Cupertino who loves reading and writing. When she's not busy with schoolwork, Hayley can be found singing (anything and everything!), dancing (not very well), acting, playing piano, swimming, babysitting, spending time with her friends and family, doing robotics, watching (too much) Netflix, and sleeping (a lot!). She has loved being a devoted Girl Scout for over 5 years and being an experienced crew member at GS Day Camp. Hayley is constantly positive and optimistic around others, attempting to always have a smile on her face. She is looking forward to getting to know your campers this summer!