Los Altos | 06/17/2019-06/28/2019
Covington Elementary


PRICING (2-WEEKS)
Note: All prices shown are for TWO-WEEKS of camp.
$829 Early Registration Price ($859 after 04/01/2019)
Tuition includes all instruction, activities and materials. It also includes two camp t-shirts, which should be worn daily. Lunch is NOT included.
Add-Ons
$70 – Morning Supervised Play (8am – 9am)
$140 – Afternoon Supervised Play (3pm – 6pm)
$100 – Daily Lunch & Snack
$6 – Extra camp t-shirt (2 shirts are included with your registration)
$6 – Extra camp CD (1 CD is included for each child registered)
Discounts
Family Discount:
$20 off per camper for 2 members of the same family
$30 off per camper for 3 members of the same family
$40 off per camper for 4 members of the same family – please contact us to register 4 or more members of the same immediate family
201 Covington Road, Los Altos, CA 94024
06/17/2019 – 06/28/2019 (M-F, 9am – 3pm)

Supervised play available 8am-9am and 3pm-6pm for an additional charge.
Adventures in Writing Camp is excited to come to Covington Elementary this summer with all new curriculum! This location will have first grade, elementary, and middle school programs! Our team of credentialed teachers, musicians and college students is ready to help new campers build confidence and fall in love with writing, and help returning campers continue to develop as writers!
As a note, we group campers by grade level. If your child is attending with a friend and they are entering the same grade, they will be grouped together.
Space available in 1st grade!
Space available in 2nd grade!
Space available in 3rd grade!
Space available in 4th grade!
Space available in 5th grade!
Only 5 spaces remaining in 6th grade!
Space available in 7th grade!
Only 5 spaces remaining in 8th grade!


Camp Staff
MEET THE TEAM
Meera Pamidi, Site Administrator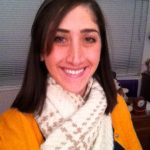 This will be Meera's 4th year working for Adventures in Writing and she is so excited to help kids fall in love with writing! In past years she has worked as a Camp Director and as a teacher, supporting campers in creating their E-books. Meera is currently in her 10th year of teaching at KIPP Summit Academy in San Lorenzo, California. She has worked as a Special Education teacher for all 10 years, supporting middle school students in all subjects, and has also taught intervention groups in Reading and Math. She has a Bachelors degree in Political Science from the University of California, Los Angeles, and a Masters in Special Education from George Mason University. In her free time, Meera likes cooking, traveling the world, reading, yoga and Pilates, and spending time outdoors.
Anne Gibney, Writing Ranger (1st Grade)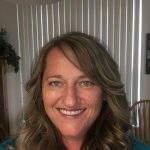 Anne has been a teacher for 15 years, most of which have been at the elementary school level. She has taught everything from preschool through high school, but elementary school is by far her favorite! According to her students, Anne makes writing fun by inspiring them to use their creativity to create amazing stories. In her spare time, she enjoys walking, swimming, playing tennis, acting in plays, movies and on TV, singing karaoke, making craft projects, sewing, cooking, and reading. She has even published some poetry!
Cynthia Moore Vandeneynde, eBook Ranger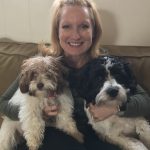 This is my 2nd year teaching with Adventures in Writing and my 19th year teaching. I'm so excited to be a part of this amazing camp again! I first fell in love with teaching while spending a summer in China after college. I was asked to teach a conversation class at a local university and I was hooked. From there I went on to teach in Spain, Houston, Compton, Los Angeles and San Jose. I earned my Masters Degree in Elementary Education and my credential from Loyola Marymount University in Los Angeles while teaching with the program Teach For America. For the past 13 years I have been teaching in San Jose Unified. I have a special love for writing and helping students share their voice in their writing. On a personal note, I have a husband, two boys, two dogs, a cat, three rabbits, a parakeet and a tortoise! Here's to a great summer of writing together!
Lara Kerwin, Secretary of Shenanigans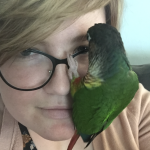 Lara's joining Adventures in Writing for her first year as an Adventure Guide and Secretary of Shenanigans this summer! She loves writing, art, and music, and loves to perform. When she's not out playing with a jazz band or writing, she's a physics major at UC Davis. She loves to cross the boundaries between art and science, whether it's through exploring the physics of music or exploring the engineering of the future through writing! When she's not working on a new experiment, Lara loves spending time with her pets— a dog, a leopard gecko, and three birds (one of who's rather fond of the camera).