Campbell | 07/29/2019-08/09/2019
Campbell Seventh Day Adventist


PRICING (2-WEEKS)
Note: All prices shown are for TWO-WEEKS of camp.
$859 Tuition
Tuition includes all instruction, activities and materials. It also includes two camp t-shirts, which should be worn daily. Lunch is NOT included.
Add-Ons
$70 – Morning Supervised Play (8am – 9am)
$140 – Afternoon Supervised Play (3pm – 6pm)
$100 – Daily Lunch & Snack
$6 – Extra camp t-shirt (2 shirts are included with your registration)
$6 – Extra camp CD (1 CD is included for each child registered)
Discounts
Family Discount:
$20 off per camper for 2 members of the same family
$30 off per camper for 3 members of the same family
$40 off per camper for 4 members of the same family – please contact us to register 4 or more members of the same immediate family
600 West Campbell Avenue, Campbell, CA 95008
07/29/2019 – 08/09/2019 (M-F, 9am – 3pm)

Supervised play available 8am-9am and 3pm-6pm for an additional charge.
Adventures in Writing Camp is excited to return to Campbell Seventh Day Adventist this summer with all new curriculum! This location will have first grade, elementary, and middle school programs! Our team of credentialed teachers, musicians and college students is ready to help new campers build confidence and fall in love with writing, and help returning campers continue to develop as writers!
As a note, we group campers by grade level. If your child is attending with a friend and they are entering the same grade, they will be grouped together.
Only 1 space remaining in 1st grade!
Only 3 spaces remaining in 2nd grade!
3rd Grade is FULL for this camp!
Click HERE to be added to the waitlist.
4th Grade is FULL for this camp!
Click HERE to be added to the waitlist.
Only 3 spaces remaining in 5th grade!
6th Grade is FULL for this camp!
Click HERE to be added to the waitlist.
7th Grade is FULL for this camp!
Click HERE to be added to the waitlist.
8th Grade is FULL for this camp!
Click HERE to be added to the waitlist.


Camp Staff
MEET THE TEAM
Philina Lin, Site Administrator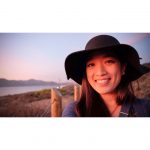 Welcome! My name is Ms. Philina Lin and I am incredibly humbled and thrilled to be your Site Administrator! My love for writing began in college when I studied poetry for a year and graduated with a focus in Creative Writing from San Jose State. Since then, I continued my teaching career at UC Irvine where I graduated with my Multiple Subject Credential and Masters of Arts in Teaching. During the academic year, I teach one of the most fundamentally important grades: First Grade! Writing in First Grade begins with building excitement in writing, and that's what I am looking forward to most in meeting our campers this summer!
Joanne Patio, Assistant Site Administrator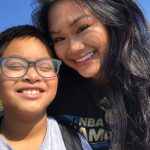 This is Joanne's second year with Adventures in Writing Camp. She is taking on a new role as the assistant site admin. Back in 2017, she was an adventure guide and worked with 4th graders. She has experience as a caregiver and tutoring in all age groups. She enjoys hiking, going on outside adventures and loves going on food trips! She looks forward to working with Adventures in Writing Camp for the second year!
Danielle ("Danni") Strand, Writing Ranger (Middle School)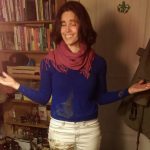 "Diction Danni" has returned! This will be Danni's third season at Adventures in Writing Camp, and second as Site Administrator! For the first eight years of her career, Danni taught high school English. For her second act, she's developed her own private tutoring practice. She earned her bachelor's degree in English literature at UC Santa Cruz and her master's in education and English teaching credential at Stanford University. Danni just looooves words, wordplay, and all sorts of stories. She is excited to help campers find the stories inside them and get zany with words! *Pictured: Diction Danni makes it home to her favorite shelf of books (seen in background) after climbing through a mudslide -- nothing stops her!
Jennifer England, Writing Ranger (1st Grade)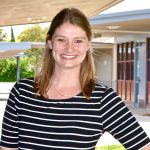 Jennifer England is so excited to be joining the Adventures in Writing Camp team! Jennifer has taught second grade for three years and absolutely loves it. She also recently started coaching her school's sixth grade girls basketball team! Jennifer grew up in the Bay Area and spent several years living on the beautiful Central Coast. She earned her Bachelor's Degree and Teaching Credential from Cal Poly, San Luis Obispo. When she's not in the classroom, Jennifer loves being outdoors! Her hobbies include going to the beach, playing basketball, reading, and having picnics with family and friends. She also loves photography, listening to live music, and eating Hawaiian pizza!
Veronica Talton, Entertainment Ranger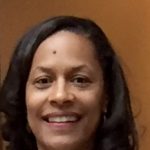 Veronica is returning to Adventures In Writing Camp again this summer. She brings over twenty years of experience as a music educator and teacher leader in grades K-8. Veronica holds a Bachelor of Arts and a Master's of Science in Music and prefers working in summer camps which have a focus on literacy for children. An avid reader, Veronica enjoys singing, science fiction, roller coasters and Phineas & Ferb episodes ("Hey, where's Perry?"). Veronica looks forward to reuniting with AIW families and bringing her passion for education and advocacy to those she encounters.
Jesus Gonzalo Rivera Solano, Adventure Guide (Counselor)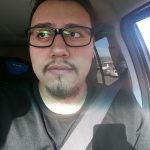 Hello, my name is Jesus Gonzalo Rivera Solano, or Jesus Rivera for short. I am an undocument student at De Anza College. I am majoring in English, History, and ESL for Education. I am also an undocumented educator and peer advisor on campus. I have previously had the awesome chance to work for the East Side Unified School District as a tutor for high school juniors and seniors. My mother runs a daycare which provided me with the skills to accommodate with every child's need and learning methods.I wish to be the kind of teacher students can talk to their friends and parents about. I strongly believe any child regardless of their background, can become the next big author.
Sydney Schleicher, Adventure Guide (Counselor)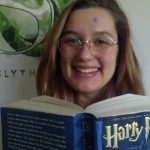 Sydney Schleicher is a Harry Potter fanatic who loves to read. Her favorite kinds of books to read are all things fantastical mixed in with some autobiographies. She is also an avid swimmer and lover of the outdoors. Sydney is currently studying at the University of San Francisco. She is Majoring in Psychology and Minoring in German Studies. She was a part of Theater for four years in High School, taking a particular interest in Directing, but still loving to perform.Babysitting is a job that Sydney has had for the past five years, and that she has enjoyed every minute of. She has had experience caring for children between 3 months and 12 years of age. Sydney really enjoys Superheroes and all things Marvel. If she was a superhero, she would want to be Quicksilver from X-men. If she had Quicksilver's powers, she would be able to read hundreds of books in a day. She is very excited to share her love of reading and writing with her campers this summer.
Mary Salmeron Montalvo, Adventure Guide (Counselor)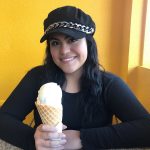 Hi campers, my name is Mary Salmeron and I can not wait to begin this journey with all of you! I attend California State University, Northridge in Los Angeles where I study communications. After I graduate, I want to travel and speak or write about my experiences. My passion is to teach others about my experiences through leadership. One great quality of being a leader is having great creativity to build your truth. One way we can do so is by writing, so let get to it and create our truth! I love to tell stories, play sports and eat ice cream. I also love volunteering to help great causes. Giving back is my hobby because it is extremely rewarding, especially when you can bring a smile to someone's face. There is so much I could tell you but I would rather tell you all when I meet you. Are you ready to begin an experience you will never forget?
Alyssa Lopez, Adventure Guide (Counselor)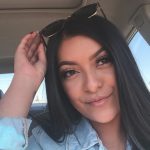 Hello!
My name is Alyssa Lopez, i'm 21 years old and currently going into my 4th year at California State University of East Bay. I'm a Sociology major, who would like to one day become a children's counselor. I love being outdoors, and enjoy doing anything adventurous. In my free time you can usually find me spending time with my friends and family. This is my 2nd year working for this camp and I'm so excited to meet all of you and have an amazing summer!
Caitlin Bird, Adventure Guide (Counselor)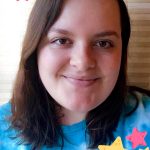 Caitlin Bird loves to travel- especially when she gets to travel into the minds of others through their imagination! Far off worlds and incredible adventures are waiting around every corner of a creative writer's brain, and she loves to explore every one of them!
She also loves to mix art, fun, and learning. Her favorite work so far has been putting together a giant portrait made entirely out of skittles, teaching students to translate their genetic traits into unique DNA bracelets, and helping budding authors participate in National Novel Writing Month every year! She also writes her own poetry books, and will brainstorm her next book on any available scrap of paper in her backpack during downtime.
During AIW camp this year, Caitlin is hoping to hear many tall tales from campers, and get in some fun in the sun as well! She hopes to plant the seed of creative writing in as many brains as possible, and see the roots of a confident, excited author take hold. When she is not encouraging kids to tell their stories, she can be found working on her Bachelor's in Health Promotion and Wellness at Purdue's Global Campus, and playing Dungeons & Dragons with her friends.
Elena Trachtenberg, Adventure Guide (Counselor)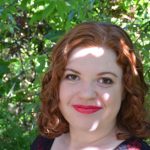 Elena Trachtenberg is a Graphic Design major at San José State University. She has had a lot of fun as a camp counselor and teacher in the past and is excited for her first summer as an adventure guide. One of her favorite things about working at summer camp is learning from campers: everything from surprising bits of wisdom to secret handshakes. When she is not studying or teaching kids, Elena can usually be found sketching wherever she goes, or planning her next road trip.
Jady Lynn Garcia, Adventure Guide (Counselor)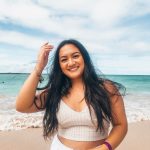 Hello!! My name is Jady Lynn Garcia, but you can call me Jady! I look forward to being your Adventure Guide this summer! I recently graduated from San Diego State University with a Bachelor of Science in Marketing. I had so much fun in San Diego, from the warm weather to the great beaches. I love being adventurous and doing spontaneous activities with friends and family. Over the years, I've worked with young kids to high school kids. This is my first year at this camp and I'm excited to meet all of you!
Antonio Nerio, Adventure Guide (Counselor)
Antonio Nerio loves loves spending his time reading, making memories and walking his dog at least when he isn't busy spending time with his other pets which include two rabbits, and a chinchilla. Antonio Nerio is currently a biology major at UC Riverside.This is Antonio's second year working at a summer camp.Antonio is super excited to work at camp and to make even more great memories!
Katherine (Katie) Chen, Adventure Guide (Counselor)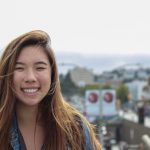 Hello! I am a public health major at Santa Clara University with a minor in business management and marketing, which I hope will help lead to further work in the Oncology field. Reading has been one of my favorite activities since I was a kid (my family is a huge Harry Potter household) and has developed into a big love for writing! In my free time, I enjoy baking various pastries, play lacrosse, and volunteer at non-profit organizations. In college, I like to relax by volunteering at animal shelters and planning 5ks and other events!
Catherine Kim, Adventure Guide (Counselor)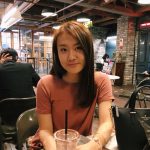 Catherine Kim is an avid fan of writing and reading. In college, she was able to learn and write essays about the Beatles and Scandinavian literature! She enjoys meeting new people and learning new things.
Catherine studies Psychobiology at UCLA, and she hopes to pursue a career where she can help kids. At college, she regularly volunteers and teaches reading and writing to kids from marginalized communities. Outside of school, Catherine enjoys field hockey and exploring aesthetic cafes. One day, she hopes to go backpacking in Europe!
Gilbert Chaidez, eBook Ranger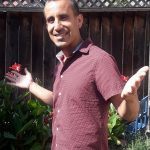 Gilbert Chaidez is originally from the San Francisco Bay Area is excited to be joining the Adventures in Writing team. He has taught both elementary and high school and has a passion for working with kids and youth. Gilbert is delighted to be part of a team that brings out the creativity of campers. Gilbert graduated from San Jose State University and loves spending time with his wife and son.
Gina McIntyre, eBook Ranger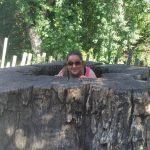 I am a teacher who is still a child at heart! I've had a wild imagination ever since I was a little kid, and as an adult it still continues to run wild. When I visit my parents, I enjoy reading the journals I wrote in as a child, and re-imagining the vivid worlds I created with my pen and paper. I come from a family who loves to laugh, and I try to see the humor in most things. You can often catch me singing while doing the dishes or driving in my car!
Lara Kerwin, Secretary of Shenanigans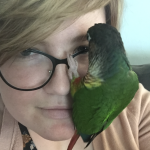 Lara's joining Adventures in Writing for her first year as an Adventure Guide and Secretary of Shenanigans this summer! She loves writing, art, and music, and loves to perform. When she's not out playing with a jazz band or writing, she's a physics major at UC Davis. She loves to cross the boundaries between art and science, whether it's through exploring the physics of music or exploring the engineering of the future through writing! When she's not working on a new experiment, Lara loves spending time with her pets— a dog, a leopard gecko, and three birds (one of who's rather fond of the camera).
Dravin Ramirez, Secretary of Shenanigans
Dravin just recently graduated from Lincoln High School. He studied drama for four and a half years. This is his second year at the camp while he also works at Hot Topic, and is a Cosmetology student. He loves hanging out, having fun, music, and lots of dancing.
Lily Tram, Supervised Play Scout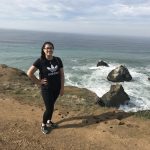 Lily loves to play with her cousins and go on adventures with her friends. She loves helping kids learn and having fun. Lily attends San Jose State University and is pursuing a degree in Child and Adolescent Development. She has experience working with children as she occasionally tutors her cousins with their homework. Also, she has worked with children in the Collaborative Community Program at Washington Elementary School where she served as a mentor to young Latino elementary school students. In her free time, she enjoys watching YouTube videos, working out at the gym, going on food adventures and spending time with her family. Lily is super excited to join the SuperPlay Scout Team!
Angel Sutton, Supervised Play Scout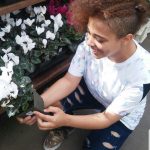 Hi my name is Angel, I'm here to help out the kids and learn new things along the way. I'm hoping to learn as much from them as they learn from me. My goal is to put a smile on all the kids faces I see everyday! Hope they're prepared for corny knock knock jokes!