Menlo Park | 07/08/2019-07/19/2019
Laurel Upper School


PRICING (2-WEEKS)
Note: All prices shown are for TWO-WEEKS of camp.
$859 Tuition
Tuition includes all instruction, activities and materials. It also includes two camp t-shirts, which should be worn daily. Lunch is NOT included.
Add-Ons
$70 – Morning Supervised Play (8am – 9am)
$140 – Afternoon Supervised Play (3pm – 6pm)
$100 – Daily Lunch & Snack
$6 – Extra camp t-shirt (2 shirts are included with your registration)
$6 – Extra camp CD (1 CD is included for each child registered)
Discounts
Family Discount:
$20 off per camper for 2 members of the same family
$30 off per camper for 3 members of the same family
$40 off per camper for 4 members of the same family – please contact us to register 4 or more members of the same immediate family
275 Elliott Drive, Menlo Park, CA 94025
07/08/2019 – 07/19/2019 (M-F, 9am – 3pm)

Supervised play available 8am-9am and 3pm-6pm for an additional charge.
Adventures in Writing Camp is excited to come to return to Laurel Upper School this summer with all new curriculum! This location will have first grade, elementary, and middle school programs! Our team of credentialed teachers, musicians and college students is ready to help new campers build confidence and fall in love with writing, and help returning campers continue to develop as writers!
As a note, we group campers by grade level. If your child is attending with a friend and they are entering the same grade, they will be grouped together.
1st Grade is FULL for this camp!
Click HERE to be added to the waitlist.
Space available in 2nd grade!
3rd Grade is FULL for this camp!
Click HERE to be added to the waitlist.
Space available in 4th grade!
Space available in 5th grade!
Only 1 space remaining in 6th grade!
Only 4 spaces remaining in 7th grade!
Only 3 spaces remaining in 8th grade!


Camp Staff
MEET THE TEAM
Veronica Talton, Site Administrator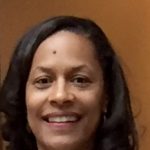 Veronica is returning to Adventures In Writing Camp again this summer. She brings over twenty years of experience as a music educator and teacher leader in grades K-8. Veronica holds a Bachelor of Arts and a Master's of Science in Music and prefers working in summer camps which have a focus on literacy for children. An avid reader, Veronica enjoys singing, science fiction, roller coasters and Phineas & Ferb episodes ("Hey, where's Perry?"). Veronica looks forward to reuniting with AIW families and bringing her passion for education and advocacy to those she encounters.
Elliot Leitner, Assistant Site Administrator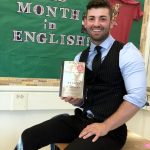 Greetings! My name is Elliot Leitner, or as my 7th graders call me, Mr. E-breezy. I graduated from the University of Louisiana with a degree in English Education and a minor in Microbiology. I then completed a year-long stint as a 10th grade English teacher in a public Houston charter school, where I also taught intervention classes and co-led the 10th grade English Department for my school. I was fortunate enough to accept a position at Willow Glen Middle in 2016 the following year and have been there ever since, getting those adorable, insane 7th and 8th grader's interested in their stories and the power they have to tell them. I am so proud to have taken on leadership roles both in the school with our positive behavior intervention supports team and the union for San Jose Unified Teachers. I will begin working on a Masters at UC Berkeley in the fall for political educational leadership. In my teaching I have placed a huge emphasis on creative creating and drama, from writing and performing monologues and plays, to poetry units and personal narratives and memoirs (sometimes even busting out a rap or two). There has been nothing more exciting to me than getting kids interested in, even addicted to reading and writing creatively. Getting to see their remarkable work over these past 4 years still moves me, which is why I could not be more excited to be involved in such an awesome camp. Nothing makes more pleased than to be working with our youth for this summer!
Galaxy Starborn, Writing Ranger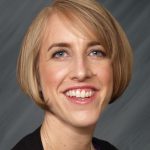 A life-long teacher and creative writer, I have taught all ages from preschool to high school, in both public and private school settings, and particularly love working with elementary-age students. My favorite subject to teach is, of course, creative writing! I started writing stories and poems at the age of five, and have been published in the anthology "365 Moments of Grace" (2016), as well as the anthology "365 Life Shifts" (2017) and "Goodness Abounds" (2017). I love helping students to express their unique voice through writing, and I am excited to support campers in having many magical "Adventures in Writing" this summer.
Emma Smith, Writing Ranger (1st Grade)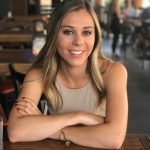 Emma Smith is a Bay Area Native who has known she was going to be a teacher since she was a child! She grew up spending lots of time playing teacher to her younger siblings Abby, Hannah, and Jack. She also spent many summers helping her mom, a third grade teacher, in her classroom. After high school, Emma attended Arizona State University, earning her Bachelor's Degree in Elementary Education. Since graduation, Emma returned back to the Bay Area.Currently, Emma is happily teaching first grade in Larkspur Corte Madera School District at Neil Cummins Elementary School. When she is not spending her time teaching, she loves attending fitness classes, testing out all the sushi she can find, attending concerts, reading books, and spending time with her friends and family! Emma can't wait to meet the campers this summer and have lots of fun dancing, writing, and getting to know one and other!
Chanavie Bun, Writing Ranger (Middle School)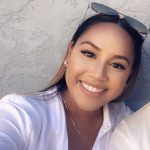 Hi, my name is Chanavie or Chan for short. I am a graduate of UC Santa Barbara where I received my bachelors in Psychology and Philosophy and a graduate of the University of the Pacific where I received my masters in Education. During the school year, I am a 5th-grade teacher focusing on science and I absolutely love and enjoy what curiosity that brings out of children of all ages! I chose middle school because those were my most memorable moments growing up. That is where I discovered my love for reading and writing. I would write my own short stories every chance I got. It was a way for me to create my own world! When I'm not teaching, you can find me hiking a trail with my dog, Bleu, trying out all the tasty foods, traveling, or hanging out with my family and friends! I am so excited to be a part of Adventures in Writing and looking forward to meeting all the campers!
Henry Cooper, Writing Ranger (Middle School)
Henry Cooper loves to read and make corny jokes! He always tries put a fun spin on learning by making silly jokes or thinking of new fun activities for kids to play. You should always be smiling and having fun in Henry's classroom! Growing up, Henry spent most of his time playing sports. He loves to play or watch almost any sport, but his favorites are baseball, basketball, football, soccer and tennis. Henry also loves to spend time playing with his big cat Ragnar. He just finished the school year teaching in Washington, and will be in his third summer at AIW Camp!
Scott Denny, Entertainment Ranger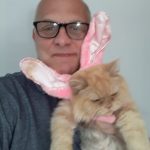 Scott just moved to the Peninsula area from NYC in June with "3 bags, 2 bucks, 1 me" (to quote the song from ANNIE!). Actually he traveled with 2 cats, Henrik and Petra (named for characters in the musical A LITTLE NIGHT MUSIC). As evidenced in this bio, Scott enjoys musical theatre quite a lot! In fact he has performed professionally in dozens of shows across the country, including national tours of 1776, FOOTLOOSE, and THE MUSIC MAN. He is delighted and excited to join AIW for new adventures this summer.Besides his work as actor/singer over the past 30 years, Scott has had some fun and interesting jobs along the way, including working for the Macy's Thanksgiving Day Parade, managing incentive groups from QVC on several cruises, and editing an annual theatre reference volume (Theatre World), as well as producing the Theatre World Awards, New York's oldest acting award. Scott attended Western Kentucky University and has a BFA in Performing Arts. He is thrilled to share his love and joy of the arts with future generations at AIW and more than anything is excited to learn from and be inspired by the AIW Camp Kids.
Carolyn Murphy, Adventure Guide (Counselor)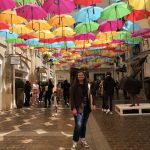 What's up! I'm Carolyn and I grew up right here in Menlo Park with my family and many different black cats (they are NOT bad luck). I am currently about to start my third year at the University of Colorado at Boulder studying Strategic Communication and Film Production. I am so beyond excited write and read new worlds, lands, and galaxies this summer at Adventures in Writing!
Eli Schulman, Adventure Guide (Counselor)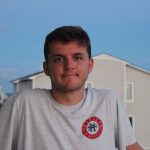 I like reading, writing, hiking, and spending time with friends. I've been a camp counselor for four years and I'm excited for my fifth!
Maddie Sonderby, Adventure Guide (Counselor)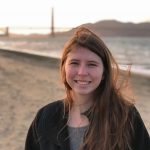 Hi! My name is Maddie, and I am so excited to be an Adventure Guide this summer! I am about to start my junior year at the freezing University of Michigan in Ann Arbor (Go Blue!), although I am originally from the sunny and beautiful Bay Area! I am an International Studies major and Spanish minor, and am super excited to study abroad in Madrid, Spain in the spring. Since I can remember, reading has been my absolute favorite hobby. Some of my all-time favorites are Percy Jackson, The Hunger Games, and I Am Number Four! I am always very excited to write, whether it is writing essays at school or just for fun! I love to swim in the pool and at the beach, and was on swim team from elementary school all the way until I graduated high school. Watching football and basketball with my family is also one of my favorite things to do. I am passionate about volunteering to help the environment and those in need, and was in community service clubs in middle school and high school. A fun fact about me is that when I was a kid, I lived in Thailand for five years, and that is the reason I love to travel and have exciting adventures, and hope to live abroad again in the future! I am really looking forward to sharing my passion for reading and writing with the kids at AIW this summer, and am so excited to meet everyone!
Renee Stephenson, Adventure Guide (Counselor)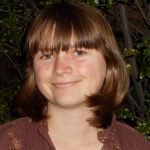 Hi! My name is Renee Stephenson. I grew up in Foster City, before moving to Palo Alto. I enjoy jogging, playing soccer, and watching cartoons. I worked as a support coach at Kidz Love Soccer for a year, in which I helped teach soccer to young children in classes and camps through fun games. I graduated from Palo Alto Senior High School in 2018. I currently study Biochemistry and Cell Biology at Rice University, in Houston, Texas. One of my favorite classes at university was Understanding Greek Drama, in which we read and discussed plays written by tragedians in fifth century Athens. It was fascinating to discover how different tragedians could twist the same myth in their own unique way to communicate different messages. My mom started reading to me when I was a little girl, and I have loved stories since! Some of my favorite authors include Jane Austen, J. K. Rowling, and Edgar Allen Poe. I love stories in all different types of formats; I enjoy books, theatre, movies, and musicals. I love writing stories and I hope to spread my love of stories to others.
Allie Bayne, Adventure Guide (Counselor)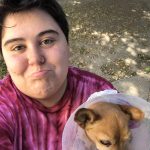 Allie is a Jedi knight training to defeat the Galactic Empire...or at least she wishes she was! When she isn't dreaming about saving the galaxy, she can be found reading books about space, drawing and writing, singing with her guitar, or watching Star Wars, of course.
Currently, Allie is a junior at Northland College in Ashland, Wisconsin. She is majoring in elementary education and minoring in English. She is also a member of Northland's softball and women's golf teams. Her favorite classes are creative writing and any sort of art class.
Allie has worked in summer camps with both typical kids, as well as children on the autism spectrum and other disabilities. She has experience teaching in many different kinds of classroom settings ranging from preschool to middle school, and she loves to share her creativity with others.
Allie can't wait to trade her lightsaber in for a pencil and start her next adventure with AIW. May the force be with you!
Sean Yu, Adventure Guide (Counselor)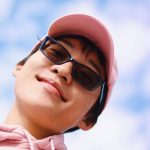 Sean just graduated from Gunn High School this year and is also a published music artist! He loves producing his own songs in his spare time and singing with his school choir. This is his first year at AIW as an Adventure Guide and is so excited to share his vibrant personality with his campers! He also loves writing funny short stories about his friends as the protagonists.
He will be attending Cornell University next year with an intended major in Human Biology, Health and Society, and will hopefully attend medical school in a few years.
Naomi Shand, Adventure Guide (Counselor)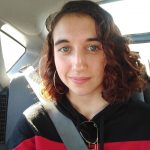 I love stories, especially those who take place in imaginary worlds. I am creative and love doing art.
Charisse Poston, eBook Ranger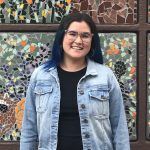 Hello! I'm Charisse Poston. I'm a middle school ELA and ELD teacher during the school year, but a camp counselor at heart. I attended summer camp for eight years when I was growing up and know the impact that it can have on a young person. I have loved reading and writing since I was very young. I loved making up stories as a kid, especially fantasy ones. As an adult, I love reading memoirs, young adult fiction, and food magazines and blogs. After high school, I earned a Bachelor's Degree from Tulane University in New Orleans. During my summers at Tulane, I worked as a teacher at Breakthrough New Orleans, a summer enrichment program. After graduating from Tulane, I served with Communities in Schools of the Gulf South, where I worked as a mentor at a high school in New Orleans. After these amazing experiences working in schools, I knew that I was passionate about working with young people. Therefore, I attended Stanford's Teacher Education Program, which brought me to the Bay Area three years ago. I feel lucky to have spent much of my adult life helping young people learn about themselves and the world around them!
Kaitlyn Fowler, eBook Ranger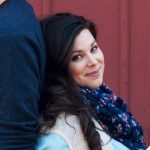 I recently moved to the Bay Area from Long Island, NY where I met and married my husband of two years. I am a teacher and will teach Special Education starting in August for the Belmont-Redwood Shores School District. I love coffee, music, and of course writing! 🙂
Isabelle Murphy, Secretary of Shenanigans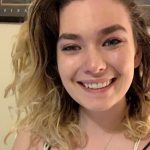 Hi, My name is Isabelle, but most people call me Izzy! I love to read and write and play the ukelele really badly! I am a Psychology major and a University outside of New York City and I am so excited to be spending the summer in California with so many happy people! I have spent my entire life reading and writing, I can not wait to help share all of the things that I have learned this summer.
Jade Penafort, Supervised Play Scout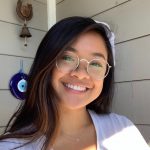 Jade is currently attending the University of San Francisco with a major in Sociology. With experience from working with a non-profit organization called Generations United, she hopes to help empower children in reaching their full potential. Outside of school, enjoys traveling with her family, adventuring town via bicycle, and playing basketball and volleyball!
Laura Kirk, Supervised Play Scout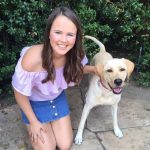 Hi my name is Laura, and I am so excited to be a Supervised Play Scout! In the fall, I will be starting my freshman year at the University of Washington, in hopes of majoring in Applied Mathematics. I am also really hoping to minor in French as I have studied the language for the past five years and have found a true passion for it. As a child, I was obsessed with reading the Nancy Drew series and ever since my favorite literary genre has been mystery. My favorite book of all time would definitely have to be "To Kill a Mockingbird". I love the book so much that I named my dog after the author of the book, Harper Lee. Besides reading and walking my dog, I also really enjoy sports. Through my four years of high school, I have maintained my status as a varsity player on both my Softball and Tennis Team. I even had the amazing opportunity of being the captain of both teams my senior year. So I am very excited to participate in any sports or camp games this summer! I can't wait to meet all of you at AIWC this summer!