San Mateo | 07/15/2019-07/26/2019
Beresford Elementary


PRICING (2-WEEKS)
Note: All prices shown are for TWO-WEEKS of camp.
$859 Tuition
Tuition includes all instruction, activities and materials. It also includes two camp t-shirts, which should be worn daily. Lunch is NOT included.
Add-Ons
$70 – Morning Supervised Play (8am – 9am)
$140 – Afternoon Supervised Play (3pm – 6pm)
$100 – Daily Lunch & Snack
$6 – Extra camp t-shirt (2 shirts are included with your registration)
$6 – Extra camp CD (1 CD is included for each child registered)
Discounts
Family Discount:
$20 off per camper for 2 members of the same family
$30 off per camper for 3 members of the same family
$40 off per camper for 4 members of the same family – please contact us to register 4 or more members of the same immediate family
300 28th Avenue, San Mateo, CA 94403
07/15/2019 – 07/26/2019 (M-F, 9am – 3pm)

Supervised play available 8am-9am and 3pm-6pm for an additional charge.
Adventures in Writing Camp is excited to return to Beresford Elementary this summer with all new curriculum! This location will have first grade, elementary, and middle school programs! Our team of credentialed teachers, musicians and college students is ready to help new campers build confidence and fall in love with writing, and help returning campers continue to develop as writers!
As a note, we group campers by grade level. If your child is attending with a friend and they are entering the same grade, they will be grouped together.
1st Grade is FULL for this camp!
Click HERE to be added to the waitlist.
2nd Grade is FULL for this camp!
Click HERE to be added to the waitlist.
Only 5 spaces remaining in 3rd grade!
Space available in 4th grade!
Space available in 5th grade!
Only 3 spaces remaining in 6th grade!
Only 3 spaces remaining in 7th grade!
Only 1 space remaining in 8th grade!


Camp Staff
MEET THE TEAM
Piper Walker, Site Administrator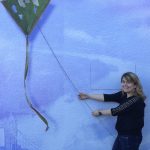 This is Piper's third year at Adventures in Writing and she is excited to be returning as a Site Admin in San Mateo! Piper currently teaches 7th grade math and 8th grade science in Santa Ana and she loves it. Middle school is a crazy time of transition in a student's life, and Piper is so grateful to get to be a part of it. She loves cheering her students on and supporting them. She also loves teaching them how to write and express themselves through their writing. When she is not teaching, Piper enjoys spending time with family, traveling, reading and writing! She has traveled around the world and has been inspired to integrate travel stories into her writing portfolio. She is looking forward to welcome new writers to camp this year and see what they create!
Abigail Meade, Assistant Site Administrator
Abby grew up in Arizona and attended Northern Arizona University before moving to the Bay Area in 2014. She is currently pursuing a degree in secondary mathematics education. Abby has always had a passion for teaching. She spent 3 years working in a Montessori preschool and kindergarten in Flagstaff, AZ and 3 years working in second and third grade classrooms in Belmont, CA. During the school year she works for Workshop Education as an afterschool director. Her long-term goal is to teach math in a middle school or high school setting. She loves reading, skiing, camping, playing guitar, and riding her bike whenever she can.
KELSEY PARTEE, Writing Ranger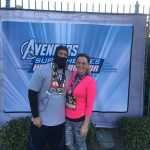 Hi! My name is Kelsey Partee and I recently moved back to California after living in Arizona for the last 6 years! I attended Arizona State University where I received my Bachelors in Education. I am Dual Certified in Elementary Education and Special Education. The last six years I taught students with specials needs ranging from Kindergarten to 6th grade. I have always had a passion for working with kids and being a part of their developmental growth, so I am very excited to be joining this camp! In my free time I LOVE to walk my dogs and take them to the beach. I am a sports fanatic and enjoy watching all the games with friends and family.
Danica Lukasiewicz, Writing Ranger (Middle School)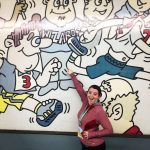 Danica loves kids, loves to read, and loves her puppies!
She just got married at the end of May so now the stress is done she's ready for some fun in the sun! She's ready for her first year helping students discover the freedom that comes with writing. Being the youngest of five girls, she knows not everyone learns the same way or at the same speed. This is something she's taken into her first year teaching High School business and her favorite thing to do is take a boring activity and making it fun, engaging, and even active!
Danica was a cheerleader and in band all through school so she's definitely not shy and is always ready to perform! When she's not teaching, she loves watching soccer and is trying to run 365 miles this year!
Kristen Bellendir, Writing Ranger (1st Grade)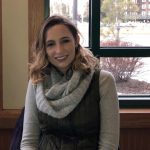 I'm a proud graduate of SFSU class of 2018 with a degree in Anthropology. During the school year I am a hero to schools by working as a substitute teacher. I'm always willing to come teach at moments notice. I have experience with all ages but work mostly with elementary school kids. During the summer I travel to different places to work on archaeology digs. The summer of 2017 I traveled to beautiful Sozopol, Bulgaria. June 2019 I journeyed to Oklahoma to gain more experience. I returned to the Bay Area just in time to join the wonderful AIW program.
Josh Tazman Reinier, Entertainment Ranger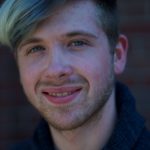 Josh has always loved making imaginary worlds. When he was in second grade, he wrote a series of short stories about the Legornegs, furry humanoid creatures that had bows and arrows and could control things with their minds. He even dressed up as one for Halloween! On that note, he still designs his own Halloween costumes, and his love of creating characters has led to a series of musical theater roles, from Bobby Strong in "Urinetown" to Dan in "Next to Normal," as well as a performance as the Second Spirit in Mozart's opera "The Magic Flute." Josh has combined his passion for words with a lifelong passion for music—he's been singing, playing piano, and trying out any instrument he can get his hands on for as long as he can remember. He's been writing songs since 6th grade, has sung jazz at national festivals in New York, Montreal, and even Salzburg, and currently is learning classical composition in college. In addition, Josh has a love of teaching, believing that an inspiring education is a key to a meaningful life. He's worked for the past 2 summers at the Spirit Rock Meditation Center, where he's taught mindfulness to kids. He attends Oberlin College and Conservatory, earning a double degree in Comparative Literature and Composition. He's excited to be bringing together his interests in creating, learning, and teaching at Adventures in Writing!
Emi Okuyama, Adventure Guide (Counselor)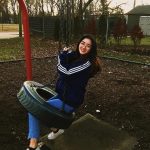 Emi Okuyama currently attends Cal Poly SLO as a mechanical engineering major and is so excited to be working with this years camp. This is Emi's first year at AIW, nevertheless she loves spending time with kids and with her high energy spirit she will always be down to have fun! Emi enjoys traveling, eating, and going on spontaneous adventures in the city! Since childhood, Emi has had a love for reading and creating unique stories. She hopes that she will be able to provide a fun environment for the campers this year!
Alexis Solorzano, Adventure Guide (Counselor)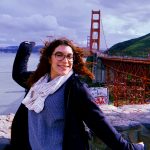 Alexis Solorzano is a zany bookworm who is so excited to have some fun at Adventures in Writing Camp! She heartily enjoys literary puns and finding the metaphor in anything. Alexis is looking forward to helping kids find the beauty in writing- especially through their own voice. She hopes to share her love of literature with campers this summer. Alexis is a recent graduate from UC Davis (go Aggies!) with an English B.A. and American Studies minor. She graduated in the top 7% of her class with honors as a first generation college student. Following her passion of writing, Alexis will be attending Loyola Los Angeles School of Law with the goal to become a state court judge.
Haley Hoech, Adventure Guide (Counselor)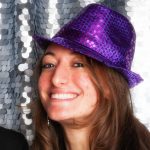 I'm Haley. I grew up in Menlo Park, but I'm currently living in Berlin, Germany doing a Master's in math. I'm home for the summer and am excited to be a part of the staff! In my free time I like to cook and do yoga. My favorite food is cilantro. Some people think it tastes like soap, but I love it! If I could have any superpower it would be the ability to always have the perfect music for every occasion. I love to get music recommendations, so feel free to tell me your favorites!
Emily Hardy, Adventure Guide (Counselor)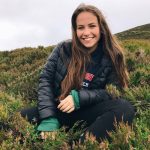 As a summer camp enthusiast since first grade, Emily is beyond excited to part of the Adventures in Writing team this year as an Adventure Guide. In addition to her love of summer camp, she is a hard-working student who has taken her love of reading and writing and applied it to her Social Anthropology degree at the University of St. Andrews located in Scotland.
For her high school years, she attended a boarding school on the East Coast where she led her varsity volleyball team and was selected to be a mentor for younger students, further fostering her passion of helping those younger than her achieve their goals in and outside the classroom. After class, she volunteered at the local elementary school by helping 4th graders with their nightly reading comprehension homework.
Having lived in five countries, Emily is very keen on making every camper feel at home as she recognizes how scary being in a new environment can be. Her high energy and warmth is bound to create a fun and inclusive learning environment for every kid!
Naomi Vanderlip, Adventure Guide (Counselor)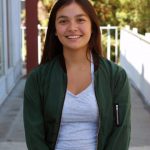 This is Naomi's first year as Adventure Guide and she can't wait because so much of her time is spent reading, writing or thinking about the next time she can do either. Naomi is an incoming freshman to Cal Poly SLO and is majoring in English. Besides reading and writing in her free time, she loves journalism and participated as a writer or editor for her school newspaper all four years. In the past she's worked as an assistant at Kumon Math and Reading a private cello tutor. Some of Naomi's favorite hobbies include trying every boba place she can find, attempting new dessert recipes and determining the best microwave popcorn.
Nicholas Barber, Adventure Guide (Counselor)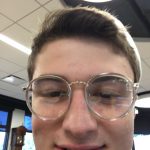 Hi, my name is Nicholas and I'm a recent graduate of Woodside Priory, where I enjoyed taking a variety of english classes. I have worked at many camps involving interacting with kids, so I really enjoy getting to know kids and participating in fun games that make them smile. Currently, I go to Colorado College where I'm majoring in Neuroscience and minoring in Kinesiology. I'm looking forward to getting to camp and meeting all the jovial faces of campers and staff alike, while helping kids and fostering a sense of reverence/exuberance towards writing.
Lucas Hirsch, Adventure Guide (Counselor)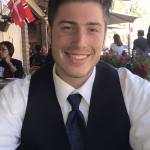 Hello everyone, my name is Lucas Hirsch and I am currently a Biophysics, Biochemistry, and Molecular Biology major at Whitman college studying to become a doctor. When I am not studying organic chemistry I love reading any sort of fiction, with a special place in my heart for old English Literature. Some of my favorite pieces being of course Beowulf and the "Address to Haggis". Though my bread and butter are science fiction and fantasy stories. I love to write as well, a short story or poem here and there just to get ideas out of my head. Let's have fun this summer!
Sydney Jackson, Adventure Guide (Counselor)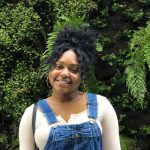 Hi! I'm a soon to be sophomore at Xavier University of Louisiana in New Orleans. I'm a history major and love writing. I have been a private tutor for English and History for 2 years and have over 5 years of babysitting experience. In high school I ran cross country and track was a varsity cheerleader. I really enjoy working with kids. I can't wait to meet new people and make connections and learn together!
Tammy Holzschuh, eBook Ranger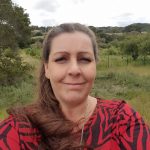 Hello great writers, I am Talented Tammy I am an enthusiastic and caring person. I am super excited to be working with some sweet faces this summer. I love to guide children to think and imagine with great detail. Painting a picture with words is my Motto. We can take our readers anywhere we want.
Wanda Drayton, eBook Ranger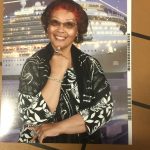 Greetings Everyone!My background includes extensive business and academia experience in the Silicon Valley.I am a dedicated Educator with a strong desire to see students achieve and excel in academics. I'm an advocate for the highest quality of education for our youth and in helping them realize their potential.Wanda R Drayton
Devin Shealy, Secretary of Shenanigans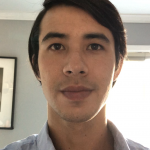 A proud Hillsdale, San Mateo native who loves creativity, passion, arts, philosophy and being conscience about the world we live in, trying ones best to help contribute in positive and progress ways so we can all celebrate each and every moment life has to offer. Growing up in the 90's art, passion, flavor, adventure, inspiration, true joy are the types of moments that come to mind thinking back on all the art and beauty that encompassed so much of the world around me and it's those kinds of elements that helped me grow as an individual to really love life as well as myself. I feel as though it's a duty of mine to help the current youth see how beautiful life can be and how much joy you can have expressing your own individual passions and ideas through the many different art forms that have been established and those that have yet to be discovered by us.
Melina Diner, Supervised Play Scout
Melina is a rising senior at Menlo School in Atherton. She lives in Menlo Park with her mother, older sister, and younger brother. With her family, she enjoys fostering puppies and adult dogs in addition to taking care of the family dog and her cat, Logan. She absolutely loves animals. More than that, she loves working with kids. For years she has been babysitting for a family with two young boys, and as of May, a new baby girl. Watching these kids grow up has not only taught her the importance of childcare, but she has also mastered the skill of building forts out of chairs, blankets, and pillows. In school, Melina excels in English and Spanish and has spent some time on the basketball court and in the dance room. She also plans to participate in the school musical this coming year. Looking ahead, Melina plans to study law in college, with the hope of one day playing a part in the refinement of the criminal justice system. As of right now, she is simply excited to be a part of the AIW team.