San Mateo | 07/15/2019-07/26/2019
Beresford Elementary


PRICING (2-WEEKS)
Note: All prices shown are for TWO-WEEKS of camp.
$859 Tuition
Tuition includes all instruction, activities and materials. It also includes two camp t-shirts, which should be worn daily. Lunch is NOT included.
Add-Ons
$70 – Morning Supervised Play (8am – 9am)
$140 – Afternoon Supervised Play (3pm – 6pm)
$100 – Daily Lunch & Snack
$6 – Extra camp t-shirt (2 shirts are included with your registration)
$6 – Extra camp CD (1 CD is included for each child registered)
Discounts
Family Discount:
$20 off per camper for 2 members of the same family
$30 off per camper for 3 members of the same family
$40 off per camper for 4 members of the same family – please contact us to register 4 or more members of the same immediate family
300 28th Avenue, San Mateo, CA 94403
07/15/2019 – 07/26/2019 (M-F, 9am – 3pm)

Supervised play available 8am-9am and 3pm-6pm for an additional charge.
Adventures in Writing Camp is excited to return to Beresford Elementary this summer with all new curriculum! This location will have first grade, elementary, and middle school programs! Our team of credentialed teachers, musicians and college students is ready to help new campers build confidence and fall in love with writing, and help returning campers continue to develop as writers!
As a note, we group campers by grade level. If your child is attending with a friend and they are entering the same grade, they will be grouped together.
1st Grade is FULL for this camp!
Click HERE to be added to the waitlist.
2nd Grade is FULL for this camp!
Click HERE to be added to the waitlist.
Space available in 3rd grade!
Space available in 4th grade!
Space available in 5th grade!
Only 3 spaces remaining in 6th grade!
Only 3 spaces remaining in 7th grade!
Only 2 spaces remaining in 8th grade!


Camp Staff
MEET THE TEAM
Piper Walker, Site Administrator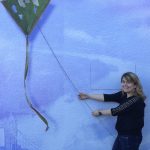 This is Piper's third year at Adventures in Writing and she is excited to be returning as a Site Admin in San Mateo! Piper currently teaches 7th grade math and 8th grade science in Santa Ana and she loves it. Middle school is a crazy time of transition in a student's life, and Piper is so grateful to get to be a part of it. She loves cheering her students on and supporting them. She also loves teaching them how to write and express themselves through their writing. When she is not teaching, Piper enjoys spending time with family, traveling, reading and writing! She has traveled around the world and has been inspired to integrate travel stories into her writing portfolio. She is looking forward to welcome new writers to camp this year and see what they create!
Abigail Meade, Assistant Site Administrator
Abby grew up in Arizona and attended Northern Arizona University before moving to the Bay Area in 2014. She is currently pursuing a degree in secondary mathematics education. Abby has always had a passion for teaching. She spent 3 years working in a Montessori preschool and kindergarten in Flagstaff, AZ and 3 years working in second and third grade classrooms in Belmont, CA. During the school year she works for Workshop Education as an afterschool director. Her long-term goal is to teach math in a middle school or high school setting. She loves reading, skiing, camping, playing guitar, and riding her bike whenever she can.
Josh Tazman Reinier, Entertainment Ranger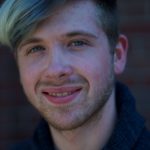 Josh has always loved making imaginary worlds. When he was in second grade, he wrote a series of short stories about the Legornegs, furry humanoid creatures that had bows and arrows and could control things with their minds. He even dressed up as one for Halloween! On that note, he still designs his own Halloween costumes, and his love of creating characters has led to a series of musical theater roles, from Bobby Strong in "Urinetown" to Dan in "Next to Normal," as well as a performance as the Second Spirit in Mozart's opera "The Magic Flute." Josh has combined his passion for words with a lifelong passion for music—he's been singing, playing piano, and trying out any instrument he can get his hands on for as long as he can remember. He's been writing songs since 6th grade, has sung jazz at national festivals in New York, Montreal, and even Salzburg, and currently is learning classical composition in college. In addition, Josh has a love of teaching, believing that an inspiring education is a key to a meaningful life. He's worked for the past 2 summers at the Spirit Rock Meditation Center, where he's taught mindfulness to kids. He attends Oberlin College and Conservatory, earning a double degree in Comparative Literature and Composition. He's excited to be bringing together his interests in creating, learning, and teaching at Adventures in Writing!