Glen Park | 07/22/2019-08/02/2019
St. John Catholic School


PRICING (2-WEEKS)
Note: All prices shown are for TWO-WEEKS of camp.
$829 Early Registration Price ($859 after 04/01/2019)
Tuition includes all instruction, activities and materials. It also includes two camp t-shirts, which should be worn daily. Lunch is NOT included.
Add-Ons
$70 – Morning Supervised Play (8am – 9am)
$140 – Afternoon Supervised Play (3pm – 6pm)
$100 – Daily Lunch & Snack
$6 – Extra camp t-shirt (2 shirts are included with your registration)
$6 – Extra camp CD (1 CD is included for each child registered)
Discounts
Family Discount:
$20 off per camper for 2 members of the same family
$30 off per camper for 3 members of the same family
$40 off per camper for 4 members of the same family – please contact us to register 4 or more members of the same immediate family
925 Chenery Street, San Francisco, CA 94131
07/22/2019 – 08/02/2019 (M-F, 9am – 3pm)

Supervised play available 8am-9am and 3pm-6pm for an additional charge.
Adventures in Writing Camp is excited to return to St. John Catholic School this summer with all new curriculum! This location will have first grade, elementary, and middle school programs! Our team of credentialed teachers, musicians and college students is ready to help new campers build confidence and fall in love with writing, and help returning campers continue to develop as writers!
Space available in 1st grade!
Space available in 2nd grade!
Space available in 3rd grade!
Space available in 4th grade!
Space available in 5th grade!
Only 1 space remaining in 6th grade!
Space available in 7th grade!
Only 5 spaces remaining in 8th grade!


Camp Staff
MEET THE TEAM
Jennifer Carrade, Site Administrator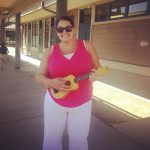 Jennifer Carrade is excited for another summer at Adventures in Writing Camp, this time as the Site Admin! She is a National Board Certified 4th grade teacher at Willow Creek Academy in Sausalito. She has her bachelors in Elementary Education and her M.Ed in Elementary Education with a focus on literacy, both from High Point University in North Carolina. Jennifer loves to help her students soar and reach new levels they thought weren't possible! When Jennifer is not sharing her love of learning with her students, you can find her on the go. She loves to travel and is working on visiting all 50 states (only 17 left)! She also enjoys going to concerts (her favorite concert being Paul McCartney), reading, hiking, watching the Giants, and exploring wherever her curiosity takes her.
Erica Zatarain, Adventure Guide (Counselor)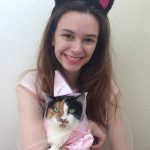 Erica is very excited to be spending her summer as an Adventure Guide for Adventures in Writing Camp! Currently, she is attending San Francisco State, where she's majoring in Hospitality and Tourism, an industry which suits her energetic and outgoing nature. When she is not studying, Erica enjoys reading to, entertaining and watching over elementary students at her local elementary school. She also has a surplus of experience tutoring middle school students. Erica loves animals and spending time with her kitties. She combines her passion for animals and people by volunteering with the Therapy Animals Program at San Francisco State. It brings her joy to be a one-woman welcoming committee for the program and help her peers come out of their shells and be more comfortable. Erica also loves writing. In school she wasn't so keen about writing and found it a chore. But once she discovered a "Magical Side of Writing", her whole perspective changed and now she can't get enough of it! Erica writes all the time for fun, has written many stories and has been recognized for her writing by receiving the Academic Excellence Award for Humanities in high school. She has also participated in musical theater since she was little and loves to perform and be silly. Erica can't wait to meet the campers and help them make memories and grow a love of writing!
Kristina Zatarain, Adventure Guide (Counselor)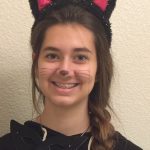 Kristina Zatarain is thrilled to be joining Adventures in Writing for her first time as an Adventure Guide! Currently a student at San Francisco State, she plans to stop climate change, starting by earning her degree in Environmental Science. A Principal's Honor Roll student looking to continue her academic success, Kristina is hardworking and dedicated to her work - whether it be writing essays or playing games with summer campers. Outside of school, Kristina is a complete book fanatic and an animal lover who often combines those passions by speeding through fantasy novels beside her beloved cats. Kristina also enjoys spending time with her six-year-old cousin, particularly when channeling her inner artist and drawing pictures for them to color. Kristina has taken numerous dance and musical theater classes for eight years and loves having fun with fellow performers of all ages. She can't wait to meet her new campers and create a wonderful experience for them to remember!
Idallis Caraang, Adventure Guide (Counselor)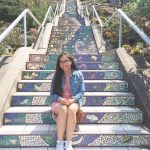 When Idallis was ten years old, she read Harry Potter and the Sorcerer's Stone, a book that sparked her passion for reading and writing. When her nose is not buried in a historical fiction or fantasy novel, she enjoys playing her guitar, scrapbooking, and crocheting. Idallis is a double major in psychology, and art history; she is passionate about learning, and traveling, and would some day love to visit every art gallery in the world. Idallis has a background in childcare services because she is an occasional babysitter for a few families in San Francisco! She was an Adventure Guide for AIW camp in 2017, and is ecstatic to be a part of this wonderful community again.