Huntington Beach | 07/09/2018-07/20/2018
Brethren Christian School


PRICING (2-WEEKS)
Note: All prices shown are for TWO-WEEKS of camp.
$819 Tuition
Tuition includes all instruction, activities and materials. It also includes two camp t-shirts, which should be worn daily. Lunch is NOT included.
Add-Ons
$70 – Morning Supervised Play (8am – 9am)
$140 – Afternoon Supervised Play (3pm – 6pm)
$6 – Extra camp t-shirt (2 shirts are included with your registration)
$6 – Extra camp CD (1 CD is included for each child registered)
Discounts
Family Discount:
$20 off per camper for 2 members of the same family
$30 off per camper for 3 members of the same family
$40 off per camper for 4 members of the same family – please contact us to register 4 or more members of the same immediate family
21141 Strathmoor Lane, Huntington Beach, CA 92646
07/09/2018 – 07/20/2018 (M-F, 9am – 3pm)

Supervised play available 8am-9am and 3pm-6pm for an additional charge.
Adventures in Writing Camp is excited to return to Brethren Christian School this summer with all new curriculum! This location will have the elementary program. Our team of credentialed teachers, musicians and college students is ready to help new campers build confidence and fall in love with writing, and help returning campers continue to develop as writers!
As a note, we group campers by grade level. If your child is attending with a friend and they are entering the same grade, they will be grouped together.

Space available in 2nd grade!
Space available in 3rd grade!
Space available in 4th grade!
Space available in 5th grade!





Camp Staff
MEET THE TEAM
Stephanie Hustler, Site Administrator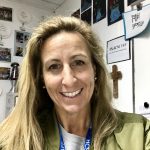 Hi everyone! I am a former teacher with 10+ years of teaching elementary and middle school. I love being in the classroom and seeing the excitement on my students' faces when they learn. I love to joke around and express my boisterous personality. It seems to work well in the class. I have been married to my wonderful husband for 9 years and I am also a mother to two beautiful, spunky girls ages 3 1/2 and 7 1/2. They keep me on my toes! I now am a professional substitute, which allows me to be flexible as a mom. Our family loves the beach and I am an avid surfer. I was the camp director for Surf Diva Surf School in San Diego for a few years and was so blessed to be able to get do what I love the most, being in the ocean and surfing! I am really looking forward to meeting and working with everyone this summer!
christopher G Hawkins, Entertainment Ranger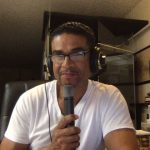 My name is Chris Hawkins. I work as an intensive behavior interventionist for Long Beach Unified school district and a voice teacher for Jonnell music company currently. I am an experienced voice and music teacher with over 10 years experience in formal instruction within the discipline of music including conducting choral ensembles and teaching voice, piano and music theory. Demonstrated, extensive background in successfully working with students of diverse backgrounds and ethnicities as well as those with disabilities and special needs. I totally enjoy working with my students and making learning fun and exciting!
Yadari Hawkins, Adventure Guide (Counselor)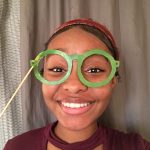 Hello, my name is Yadari Hawkins I recently just finished my senior year of High School and plan on attending college this upcoming fall. I was born and raised in Southern California where over the years I've spent time volunteering. On my free time, I enjoy drawing, reading and taking photos. I am very excited to be joining the AIW Camp team this summer!
Hayley Hithe, Adventure Guide (Counselor)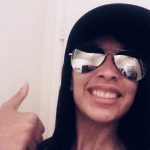 My name is Hayley Hithe. Music and creative writing are my passions. I love percussion instruments and have played everything from quads to piano to triangle! I love making music and when I'm not doing that I am writing, writing, writing! I love poetry and stories and books. When I'm not doing that I find myself cooking, watching movies, dancing - a few more favorite hobbies of mine. I value education very much as well. I am a brand new college student ready to take the world by storm. Oh, and did I forget to mention I love kids!
Molli Patterson, eBook Ranger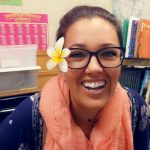 Molli is a current 4th grade teacher in South Orange County. She been teaching full time in the classroom for 7 years, but has taught in a variety of ways for about 9 years. From subbing, teaching dance, and an outdoor Science program. Molli holds a Bachelors Degree in Liberal Studies with a minor in Social Studies as well as a Multiple Subject Teaching Credential and a Masters in Education. She loves school and hopes to go back one day to further her education! Molli loves all things reading and writing! Sitting down with a good book is a favorite hobby of hers. Luckily she finds a lot of time for reading in the summer! When she isn't teaching or reading, she loves to spend her time in the great outdoors. Hiking, kayaking, rock climbing, backpacking, camping, if it involves the sunshine and beautiful landscape, count her in. I am excited to work with each child and help their imaginations come alive in story writing!
Hailey Vittrup, Secretary of Shenanigans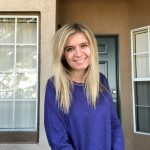 Hailey has always loved writing. From research papers to short stories, Hailey cannot remember a time when she didn't want to write. A May 2016 graduate of The Master's College (now University), Hailey has a Bachelor's of Science degree in Family & Consumer Sciences with an emphasis in Communication. Last year, she was a high school teacher and long term substitute for second grade while pursuing a Master's degree in Communication: New Media and Marketing. Since then, she has decided to pursue a multiple subject teaching credential and has been tutoring, subbing, and waitressing. Hailey's interests in the field of writing vary from creative to editorial pieces. She completed a four-month internship at The Signal newspaper while finishing up her Bachelor's degree, and loved interviewing, editing, and writing articles of her own for the paper. She has written to various children's fiction authors over the past few years, and has read more books than she can count. Hailey has volunteered as an AWANA leader and Sunday School teacher in her church for 3 years, and loves teaching children and inspiring them to do their best at whatever they are doing.
Jolene Wright, Supervised Play Supervisor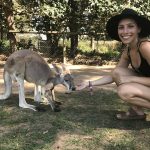 Jolene graduated from California State University, Long beach with her bachelor's in psychology, along with obtaining her California Multiple-Subject Teaching Credential. Jolene is a member of the Phi Kappa Phi Honors Society and the National Society of Collegiate Scholars. She is currently a long-term substitute teacher in a fourth grade class. Jolene loves helping kids learn and have fun in and outside of the classroom! When she isn't working, she loves spending time at the beach, traveling, practicing yoga, and spending time with family and friends.
Ursula Sanchez, Supervised Play Scout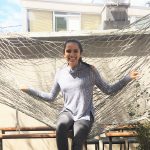 My name is Ursula Sanchez, I am a Political Science major. I love reading and have always had a huge passions for writing. I am in my last semester at Santiago Canyon College, with hopes of transfering to a 4 year university next Spring, to obtain my Bachelor's in Political Science with a minor in History. I have always been a huge history buff. That passion has had a huge influence on my writing and creativity. I love working with kids to help them discover their creativity and potential as writers.