Emeryville | 07/23/2018-08/03/2018
The East Bay German International School


PRICING (2-WEEKS)
Note: All prices shown are for TWO-WEEKS of camp.
$819 Tuition
Tuition includes all instruction, activities and materials. It also includes two camp t-shirts, which should be worn daily. Lunch is NOT included.
Add-Ons
$70 – Morning Supervised Play (8am – 9am)
$140 – Afternoon Supervised Play (3pm – 6pm)
$100 – Daily Lunch & Snack
$6 – Extra camp t-shirt (2 shirts are included with your registration)
$6 – Extra camp CD (1 CD is included for each child registered)
Discounts
Family Discount:
$20 off per camper for 2 members of the same family
$30 off per camper for 3 members of the same family
$40 off per camper for 4 members of the same family – please contact us to register 4 or more members of the same immediate family
1070 41st Street, Emeryville, CA 94608
07/23/2018 – 08/03/2018 (M-F, 9am – 3pm)

Supervised play available 8am-9am and 3pm-6pm for an additional charge.
Adventures in Writing Camp is excited to come to The East Bay German International School l this summer with all new curriculum! This location will have the elementary programs. Our team of credentialed teachers, musicians and college students is ready to help new campers build confidence and fall in love with writing, and help returning campers continue to develop as writers!
As a note, we group campers by grade level. If your child is attending with a friend and they are entering the same grade, they will be grouped together.
Space available in 1st grade!
Space available in 2nd grade!
Space available in 3rd grade!
Space available in 4th grade!
Space available in 5th grade!





Camp Staff
MEET THE TEAM
Al Foreman Jr, Site Administrator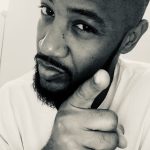 Alaric "Al" Foreman is an experienced and engaged educator from the Oakland Bay Area. In his 6+ years of classroom instruction, Al has challenged the minds of learners from Transitional Kindergarten (TK) through 12th grade and beyond in a wide range of instructional positions, including facilitating extracurricular programs, and as a coach of athletic teams. As an innovative, energetic and hardworking classroom facilitator and administrative leader, Al attributes his love for teaching to his passion for helping kids think 'outside of the box' to showcase their academic knowledge and to express their emotions. In addition to his teaching experience, Mr. Foreman has also created instructional supports like his Differentiated Assignment Assessment (DAA) student-focused assessment model, he has created and supported student-run media projects like the 'Bobcat Broadcast News,' podcast within Oakland Unified School District, and he has participated in fundraisers for student-centered wilderness retreats. Al completed teaching credential requirements for Multiple Subject focus through Cal State Teach/California State University Monterey Bay, he is currently a Doctorate of Education candidate in Educational Leadership and Policy, he is a Master's Degree recipient in Graduate Communication Studies, he holds a Bachelor's Degree in Communication/Media Production, and is a veteran of the United States Army Reserve.
Rachel Stacy, Entertainment Ranger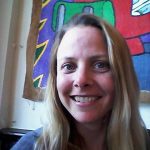 Rachel is a former staff writer for daily newspapers, including the San Mateo County Times, the Hayward Daily Review and the Oakland Tribune. She has also written and produced pieces for KQED public radio, and her plays were 2nd choice audience and critics favorites at the Fringe of Marin One-Act Play Festival. She has directed after-school academic programs on the Peninsula, substituted in Oakland public schools and tutored students of all ages at Laney College. She teaches beginning piano, ukulele, guitar and plays fiddle. She loves writing her own songs and jamming with other musicians. She has a degree in English Literature from the University of Maryland. Rachel writes to relive her experiences, understand them and create new ones. She has also been a Writing Ranger and Site Administrator with Adventures in Writing Camp. She is excited to be a part of infusing the joy of writing and storytelling with campers!
Jessica Gruenstein, Adventure Guide (Counselor)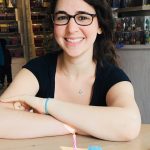 Jessica Gruenstein is so excited to be joining the AIW team! She recently graduated from Columbia University with a double-major in Psychology and Creative Writing, and is moving to the Bay Area to become a full-time preschool teacher. When not hanging with kids, Jessica can be found painting, cooking, or making up silly dance moves.Jessica's experience with kids includes the Barnard Toddler Center, Hampton Country Day Camp, play therapy at Mount Sinai, and mentorship at Read Ahead. She also interned at the Town School, where she developed and taught a Psychoeducational Art class called "Art and Your Brain." She is especially interested in how children think, and she is pretty set on becoming a child psychologist. However, she wants to take some time before grad school, to play with children in a more relaxed setting, run through the grass, and pet as many dogs as possible. Jessica can't wait to meet you all, and is looking forward to a great time at camp!
Jada Davis, Adventure Guide (Counselor)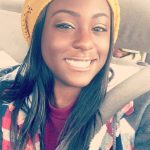 Hello everyone!
I'm a 21 year old aspiring actress looking forward to helping and bonding with kids in AIW. I attended Academy of Arts in San Francisco, majoring in MPT - Directing (Motions, Pictures & Televison). I'm still striving to achieve my bachelors within that degree. I also majorly participated with my aunts self owned daycare because I love kids. I also love to read and get creative with D.I.Y projects and hope I will be able to bring the creativity out of every child!
Cristopher Crisologo, eBook Ranger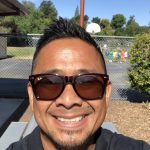 Cristopher "Cris" Crisologo is currently the 3rd Grade teacher at St. Joseph's School in Pinole, California. He has extensive experience working with children, as a teacher, counselor and athletic coach. He received his Masters Degree in Clinical Psychology, and also has a Bachelors Degree in Business Administration. Cris' teaching philosophy is heavily influenced by the "humanistic", "learner-centered" approach, made famous by psychologist Carl Rogers. He challenges kids using the "growth mindset" approach, teaching them to look at mistakes as an important springboard toward success. Cris is also an extreme sports fan, who loves his Golden State Warriors, and enjoys playing golf on his free time.
Matthew Markavage, Supervised Play Supervisor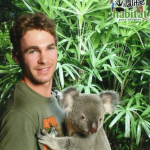 I attended college at the University of Redlands where I studied Biology, Ecology and Chemistry. I received my B.S. degree in Environmental Science. I have a life-long passion for marine science, Environmental animal and biology science as well as teaching and working with youth. I have worked in animal care, as a Biologist and as a teacher/mentor. Some of the cool animals I have cared for include lemurs, snakes, raptors, and sea lions (California and Stellar Seal lions). I also had the opportunity to handle a Burmese python. I love to learn and I enjoy being active sports and the great outdoors.
GILLIAN DAVIS, Supervised Play Scout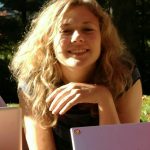 Hi campers! My name is Gillian, and I'm so excited to hang out with you this summer after you work hard at AIW Camp! I am a Child Study and Human Development major at Tufts University, all the way on the other side of the country in Boston, Massachusetts. I grew up in France, 9000 kilometers... I mean, ahum, 5600 miles away from the Bay Area, and as a stereotypical French girl I am in love with baguettes and cheese. I believe that fun and adventure make life worth living, and that our time together will be amazing and enriching for all of us! In my time off from school and work, I love hiking, petting dogs and drinking coffee. And of course, I always carry a book with me, but around here, that goes without saying.