Palos Verdes | 07/09/2018-07/20/2018
Lunada Bay Elementary


PRICING (2-WEEKS)
Note: All prices shown are for TWO-WEEKS of camp.
$819 Tuition
Tuition includes all instruction, activities and materials. It also includes two camp t-shirts, which should be worn daily. Lunch is NOT included.
Add-Ons
$70 – Morning Supervised Play (8am – 9am)
$140 – Afternoon Supervised Play (3pm – 6pm)
$6 – Extra camp t-shirt (2 shirts are included with your registration)
$6 – Extra camp CD (1 CD is included for each child registered)
Discounts
Family Discount:
$20 off per camper for 2 members of the same family
$30 off per camper for 3 members of the same family
$40 off per camper for 4 members of the same family – please contact us to register 4 or more members of the same immediate family
520 Paseo Lunado, Palos Verdes Estates, CA 90274
07/09/2018 – 07/20/2018 (M-F, 9am – 3pm)

Supervised play available 8am-9am and 3pm-6pm for an additional charge.
Adventures in Writing Camp is excited to come to Lunada Bay this summer with all new curriculum! This location will have first grade, elementary, and middle school programs! Our team of credentialed teachers, musicians and college students is ready to help new campers build confidence and fall in love with writing, and help returning campers continue to develop as writers!
As a note, we group campers by grade level. If your child is attending with a friend and they are entering the same grade, they will be grouped together.
Space available in 1st grade!
Space available in 2nd grade!
Space available in 3rd grade!
4th Grade is FULL for this camp!
Click HERE to be added to the waitlist.
Space available in 5th grade!
Space available in 6th grade!
Only 4 spaces remaining in 7th grade!
Only 4 spaces remaining in 8th grade!


Camp Staff
MEET THE TEAM
Grant Frailich, Site Administrator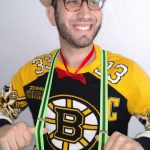 "It was the best of times...at Adventures in Writing Camp!"Besides paraphrasing Charles Dicken's quotes, Grant spends his time teaching elementary students in Las Vegas, NV. He has taught both 2nd and 4th graders and takes extra joy in watching students' develop their confidence throughout the writing process. He has taught for 5 years. Throughout his teaching career, he has led multiple professional developments on everything from family engagement to technology in the classroom. On top of that, he earned a Masters Degree in education from the University of Nevada-Las Vegas and is working on completing his Masters' in School Administration (he hopes to become an Assistant Principal). Grant graduated from Arizona State University with a degree in Political Science and a Masters in Business Management. Last, but not least, Grant has over a decade of experience working with the Swift Youth Foundation, a charity which puts on summer camp for low-income students. He has held leadership and administrative positions at camp and is excited to take what he's learned from Camp Swift and apply it to AIW. This will be his second summer working with Adventures in Writing!
Madison Beall, Writing Ranger (1st Grade)
We are excited to welcome Madison Beall in her first year as a Site Administrator for Adventures in Writing Camp. Madison teaches 4th Grade at Saint Joseph Elementary School and is entering into her 5th year of teaching in the elementary grades. Madison is never afraid to share her Bruin pride, with a Bachelors in Environmental Studies and a minor in Child Development from UCLA. She also earned her Masters Degree and Clear Multiple Subject Teaching Credential from Loyola Marymount University. She loves to teach the art of storytelling to her students so that they can uncover their talents in reading and writing. She loves summertime as a teacher, and is looking forward to being in an enthusiastic, FUN camp environment!
Tina Creighton, Writing Ranger (Middle School)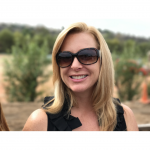 Tina is thrilled to be joining Adventures in Writing for middle schoolers this summer! Making learning fun is one of her favorite things to do! She spent a decade as a 7th and 8th grade Social Studies, English and Health teacher, and is a private tutor in multiple subjects. She started her career in education designing children's software at Disney Interactive, and has been active in and out of classrooms ever since. Tina earned her BS in Education, Fine Art and Interactive Multimedia from USC (Fight On, Trojans!) and her teaching credential from Chapman University. She has been able to study and teach abroad in Japan, developed curriculum for the gifted education program and has mentored low-income students from South Los Angeles. She is thrilled to get to know each student to bring out their talents with enthusiasm and let them shine!
BEN HERMANN, Entertainment Ranger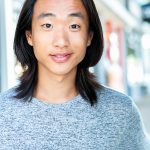 Ben is super excited to be back in camp! He'll be returning for another round as an Entertainment Ranger. Ben has been living in LA for a little over a year, and has spent his time Acting professionally, writing, and petting every dog that will let him.
Cassandra Reveles, Adventure Guide (Counselor)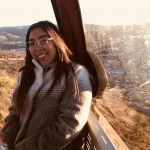 Hi y'all, I'm Cassandra Reveles, a Senior at CSU Chico. I love kids and I'm pursing a career in Liberal Studies (YAY for teachers) with a minor in Spanish. I plan on enrolling to the bilingual teaching credential. In my free time I LOVE to watch movies, anywhere from comedy to thrillers, just not anything scary. I also enjoy a good beach day, and hiking although I don't do it often as I'd like. I would say I'm a pretty cool, energetic, and very friendly person.
Erika Ceja, Adventure Guide (Counselor)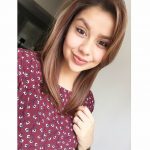 Hey everyone, I'm Erika Ceja! I love to be with children of all ages. In high school, I volunteered in elementary schools to help children with homework and make learning fun for them. In my free time, I like to spend as much time as I can with my daughter doing activities, Arts and crafts, and cooking as well. I'm creative, ambitious, and friendly!
Kirstin Joyce, Adventure Guide (Counselor)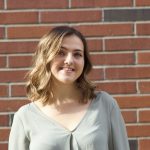 Kirstin's favorite movie growing up was Beauty and the Beast - most girls wanted the castle, but she just wanted the library. As an aspiring teacher at California State University Chico, she's fortunate enough to have been hired as an English and Political Science mentor on her campus and gets to spend lots of time guiding incoming freshman to success in their classes. As a member of the mentoring program, she has been trained in methods of teaching that include hands-on learning, group activities, and making sure others feel positive about themselves and their abilities within the classroom. Her personal take on writing? It is one of the best ways that young minds can express and discover themselves, and she is crazy excited to be working with so many creative kids! When she's not hitting the books or coming up with story ideas (she would read and write all day if she could), you can probably find her at the movies or in the nearest cupcake shop - she seriously loves those things!
Emma Vichill, eBook Ranger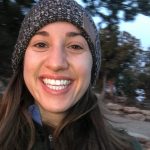 Just as wind gusts through open windows and doors, skilled writers are able to step confidently towards the grandest of opportunities. Learning it well can lift us up into a whirlwind adventure and illuminate parts of our human brain unlike ever before. A fan of peppermint, health and fitness, and quality enchiladas, Emma is a high energy middle school teacher working in Boyle Heights, California entering her fifth year of teaching. She has taught across subject areas but specializes in developing high quality reading, writing, and grammar skills. Correct apostrophe use and reading in the weirdest of voices is definitely her thing. Emma studied Middle Childhood Education at the University of Dayton and moved to Los Angeles to earn a Master's in Special Education at Loyola Marymount University. Having educated students in Ecuador, multiple cities around Ohio, and the heart of Boyle Heights, Emma is ready to help you open the door to your next adventure: using the power of the pen to become master writers!
Arnold Vaughn, Supervised Play Supervisor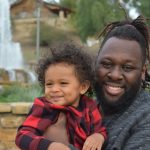 Hello! My name is Arnold Vaughn and I live in Lakewood, California. I'm excited to be returning to the Adventures In Writing Camp. I'm currently a kinesiology major at CSUDH where I will be getting my Bachelors this year. I have been married for almost five years to my gorgeous high school sweet heart, Beth Vaughn. We have a beautiful son named Ernesto Vaughn. My hobbies include playing basketball, hanging out with friends and family, listening to music, and watching Netflix originals. I look forward to meeting you all this summer!
Megan Manriquez, Supervised Play Scout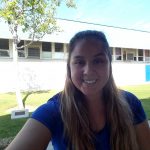 Hello everyone! My name is Megan and I am excited for our upcoming summer camp! A little bit about me is that I am a student of Long Beach City College working towards an Associate's Degree in Social Science and will soon be transferring to earn a Bachelor's Degree in English. I enjoy working with children and am currently an Instructional Assistant for an afterschool program. I also enjoy dancing Mexican Folklorico and have been a dance instructor to beginning level dancers of ages 4 to 7 for six years. I can't wait to meet all of you and am looking forward to a fun and succesful summer!