Fremont | 07/23/2018-08/03/2018
Chadbourne Elementary


PRICING (2-WEEKS)
Note: All prices shown are for TWO-WEEKS of camp.
$819 Tuition
Tuition includes all instruction, activities and materials. It also includes two camp t-shirts, which should be worn daily. Lunch is NOT included.
Add-Ons
$70 – Morning Supervised Play (8am – 9am)
$140 – Afternoon Supervised Play (3pm – 6pm)
$100 – Daily Lunch & Snack
$6 – Extra camp t-shirt (2 shirts are included with your registration)
$6 – Extra camp CD (1 CD is included for each child registered)
Discounts
Family Discount:
$20 off per camper for 2 members of the same family
$30 off per camper for 3 members of the same family
$40 off per camper for 4 members of the same family – please contact us to register 4 or more members of the same immediate family
801 Plymouth Avenue, Fremont, CA 94539
07/23/2018 – 08/03/2018 (M-F, 9am – 3pm)

Supervised play available 8am-9am and 3pm-6pm for an additional charge.
Adventures in Writing Camp is excited to come to Chadbourne this summer with all new curriculum! This location will have first grade, elementary, and middle school programs! Our team of credentialed teachers, musicians and college students is ready to help new campers build confidence and fall in love with writing, and help returning campers continue to develop as writers!
As a note, we group campers by grade level. If your child is attending with a friend and they are entering the same grade, they will be grouped together.
Space available in 1st grade!
Space available in 2nd grade!
Space available in 3rd grade!
Space available in 4th grade!
Space available in 5th grade!
Only 2 spaces remaining in 6th grade!
Only 3 spaces remaining in 7th grade!
Only 1 space remaining in 8th grade!


Camp Staff
MEET THE TEAM
Haley Walker, Site Administrator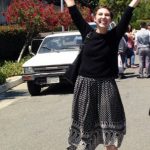 This is Haley Walker's fourth summer with Adventures in Writing Camp! She is a Third grade teacher at All Saints Elementary in Hayward. In her free time she loves to write, read, eat tacos, and play the banjo! She is so excited to spend another fun-filled summer at Adventures in Writing Camp this year!
Richard Heiman, Writing Ranger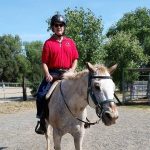 Richard Manly (Rick) Heiman, aka Ranger Rick, has worked in public, charter and private school education for ten years. He has also worked with gifted students ages 9-18 as a summer instructor in a variety of subjects--including writing! This is his second summer with Adventures in Writing. He holds an MFA in Writing and his been published by literary journals in ten countries. Ranger Rick's personal creative writing focus is on poetry and short fiction. He loves coaching young writers to develop their writing skills. As you can probably tell, he loves horses too. He looks forward to finding a horse slow enough that he can write some new cowboy poetry in the saddle! Yee-haw! And Ranger Rick is definitely looking forward to camp!
Megan McFarland, Writing Ranger (Middle School)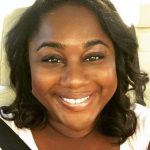 Megan is a huge fan of track and field, HGTV, and traveling. When she's not cheering from the stands, or running through an airport, she's teaching 9th graders how to be stellar students, and giving them all of the information that the need to get into college. Megan received her degree in Psychology from the University of California, Riverside, and her Master's degree from St. Mary's College of California. She started her teaching career as an education specialist in Oakland, California. Now, she teaches high school students in Dublin, where she also coaches discus and shot put. As a former UC Berkeley Explorer camp counselor, Megan developed a love for helping young students transition into elementary school by sharpening their social, and gross motor skills over summer. More recently, she has also taught leadership classes for middle school students for two summers where a game of human hungry hungry hippos became a popular end-of-session activity for the young scholars. Her teaching career has taught her that students love to have fun while learning!
Billy Lawley, Entertainment Ranger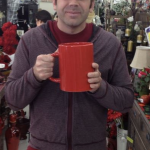 Billy has been a musician for as long as he can remember. He began piano lessons at the age of 5 and began singing at the age of 15. Billy has a wealth of experience teaching young students as a music instructor. He moved from Dallas, Texas in 2012, where he spent five years in the elementary classroom as a music teacher. Since that time, Billy has formed his own music teaching studio in the East Bay and works as a resident Composer with schools throughout the Bay Area with the San Francisco Opera Guild. He is a certified music therapist and is always considering the unique needs of each student, including kids with special needs. Billy is known for being "bodacious" and has an awesome energy that kids love! When not teaching, he sings whenever possible and will be performing with the San Francisco Opera Chorus this summer in Götterdämmerung, the final opera of Wagner's ring cycle. During the winter season, you may very well see him performing as a caroler in full Victorian costume with The Merrie Olde Christmas Carolers!
Alyssa Lopez, Adventure Guide (Counselor)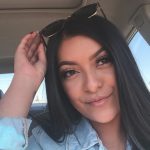 Hello!
My name is Alyssa Lopez, i'm 21 years old and currently going into my 4th year at California State University of East Bay. I'm a Sociology major, who would like to one day become a children's counselor. I love being outdoors, and enjoy doing anything adventurous. In my free time you can usually find me spending time with my friends and family. This is my 2nd year working for this camp and I'm so excited to meet all of you and have an amazing summer!
Andre Sha, Adventure Guide (Counselor)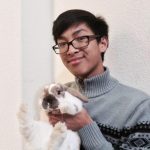 Hey there! I'm Andre, a second year at Cal studying Statistics and Economics, and I'm going to be an Adventure Guide! I am an extrovert that loves meeting new people and making friends. I like to spend my free time traveling, backpacking, watching Netflix, and playing music. My favorite music genres are hip-hop and jazz, and I play the clarinet for my University's Wind Ensemble. I'm a member of Matriculate, an organization that works with low-income, high-achieving high school students applying to college. If I could describe myself in three words, I would use humorous, ambitious, and adventurous. I am super stoked to work with Adventures in Writing Camp and I can't wait to get to know you guys better!
Brittany Brown, Adventure Guide (Counselor)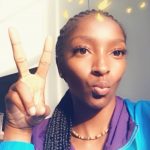 I attend San Jose State University trying to recieve my BA in the studies of Philosophy. I run track and field for SJSU. I am a very optimistic smart individual. I love going out and hanging with my friends. I tend to get overly happy. I try my hardest to succeed and be a great individual to those around me. I love doing whatever I can to make someone smile. I plan to be a mentor for the young, show them that all their dreams can come true.
Vivian Luu, Adventure Guide (Counselor)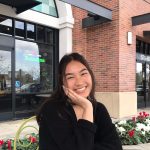 An Adventure Guide who's always ready to laugh and always ready to learn! Hello! My name is Vivian Luu, and I am currently a 1st year Nursing Science major at UC Irvine. In the future, I hope to pursue a career in the pediatric field- in other words, I LOVE kids! I have worked as a reading tutor at Kumon, and always seem to surround myself with bright, happy children. I hope to make camp the most educational and fun experience for all our future writers!
Malar Kumarappan, Adventure Guide (Counselor)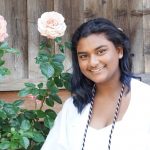 Malar Kumarappan is an excited returning adventure guide who just completed her first year attending Creighton University. She loves working with children and has taught both music and robotics. She loves writing and has been the Awards Director in charge of writing all awards of the award-winning FRC robotics team the Space Cookies. She is excited to help others love writing and can't wait to return to camp!
Jessica Johnson, eBook Ranger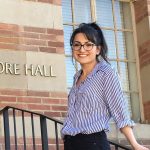 Hi campers! I'll be your Writing Ranger this summer and I can't wait to get started! I graduated from Cal Poly SLO with my Bachelors in Liberal Studies. I went on to get my teaching credential and Masters at San Jose State University. I will be getting my PhD from UCLA this coming Fall in Special Education with a focus in Autism. I have been able to observe and teach in various grade level classrooms. From a young age I have always had a passion for writing. I think writing can take you far and it's important to teach campers that their writing skills are of strong value. I can't wait to show campers the fun and creative ways they can write this summer! 🙂
Taylor Cruz, Secretary of Shenanigans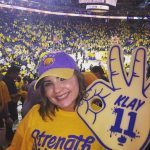 Taylor is born and raised in the Bay Area. She holds a Bachelors degree in Psychology and a Masters degree in Marriage and Family Therapy. She loves helping kiddos as a School Counselor. In her free time, she loves to do all outside things, softball, hiking, running, and going to sporting events. She is excited to spend another summer at AIW camp while meeting all of the enthusiastic writers!