Campbell | 07/23/2018-08/03/2018
Campbell Seventh-day Adventist Church


PRICING (2-WEEKS)
Note: All prices shown are for TWO-WEEKS of camp.
$859 Tuition
Tuition includes all instruction, activities and materials. It also includes two camp t-shirts, which should be worn daily. Lunch is NOT included.
Add-Ons
$70 – Morning Supervised Play (8am – 9am)
$140 – Afternoon Supervised Play (3pm – 6pm)
$100 – Daily Lunch & Snack
$6 – Extra camp t-shirt (2 shirts are included with your registration)
$6 – Extra camp CD (1 CD is included for each child registered)
Discounts
Family Discount:
$20 off per camper for 2 members of the same family
$30 off per camper for 3 members of the same family
$40 off per camper for 4 members of the same family – please contact us to register 4 or more members of the same immediate family
600 West Campbell Avenue, Campbell, CA 95008
07/23/2018 – 08/03/2018 (M-F, 9am – 3pm)

Supervised play available 8am-9am and 3pm-6pm for an additional charge.
Adventures in Writing Camp is excited to return to Campbell Seventh-day Adventist Church this summer with all new curriculum! This location will have first grade, elementary, and middle school programs! Our team of credentialed teachers, musicians and college students is ready to help new campers build confidence and fall in love with writing, and help returning campers continue to develop as writers!
As a note, we group campers by grade level. If your child is attending with a friend and they are entering the same grade, they will be grouped together.
Space available in 1st grade!
Space available in 2nd grade!
Space available in 3rd grade!
Only 4 spaces remaining in 4th grade!
Space available in 5th grade!
Only 1 space remaining in 6th grade!
7th Grade is FULL for this camp!
Click HERE to be added to the waitlist.
8th Grade is FULL for this camp!
Click HERE to be added to the waitlist.


Camp Staff
MEET THE TEAM
Philina Lin, Site Administrator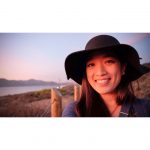 Welcome! My name is Ms. Philina Lin and I am incredibly humbled and thrilled to be your Site Administrator! My love for writing began in college when I studied poetry for a year and graduated with a focus in Creative Writing from San Jose State. Since then, I continued my teaching career at UC Irvine where I graduated with my Multiple Subject Credential and Masters of Arts in Teaching. During the academic year, I teach one of the most fundamentally important grades: First Grade! Writing in First Grade begins with building excitement in writing, and that's what I am looking forward to most in meeting our campers this summer!
Saramma Philip, Writing Ranger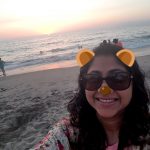 This will be Saramma's third summer teaching at AIW Camp. She loves the many different and creative stories she has seen students create during camp. Saramma has been an elementary school teacher for over eight years, and she loves it! Seeing students get inspired, and being inspired by them in return, gives her great joy.
Seung Lee, Writing Ranger (1st Grade)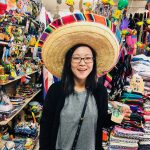 Hello! My name is Seung Lee. I graduated with a Bachelor's degree in Child & Adolescent Development from San Jose State University and recently completed my joint Multiple Subject Teaching Credential and Master's in Education program from San Jose State as well. I am a future elementary school teacher and am excited to teach writing to my future students. Writing is my favorite subject to teach because it gives students opportunities to be creative, fun, and personal!
Kristine Tsung, Writing Ranger (Middle School)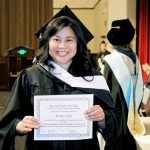 Hello there. I'm Karaoke Kristine. Whenever my students shine, you will hear me sing.
To tell you a little bit about me: I graduated from UC Berkeley with a high honors degree in architecture, and completed my teacher's credential and masters in education from San Jose State University.
Currently, I teach fourth grade at Berryessa Union School District in San Jose. In less than a year, I created a rigorous guided reading system drawn from Benchmark Advance ELA/ELD materials, and implemented it in my own classroom. As a result, 25 out of 26 students' reading levels improved. 20 students reached their personal reading goal. 15 students read above grade level. 2 fourth grade students reached level Z.
In addition, I received: 2018, ArtsEdConnect Teacher Grant for social studies PBL "How might we create a 22nd mission?" 2018 - 2019, History of San Jose Teacher Grant for social studies lesson "Journey to California." 2017, National Bullying Prevention Center Students with Solutions.
My teaching style is: student-centered approach; multi-sensory teaching; gradual release of responsibility; and tier 1 strategies with UDL.
I am the creator of the award-winning children's multimedia property, BuzzingBOTS (yaybots.com).
This is my third year at AIW, and I am glad to be back!
Veronica Talton, Entertainment Ranger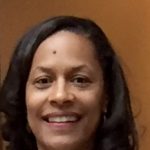 Veronica is returning to Adventures In Writing Camp again this summer. She brings over twenty years of experience as a music educator and teacher leader in grades K-8. Veronica holds a Bachelor of Arts and a Master's of Science in Music and prefers working in summer camps which have a focus on literacy for children. An avid reader, Veronica enjoys singing, science fiction, roller coasters and Phineas & Ferb episodes ("Hey, where's Perry?"). Veronica looks forward to reuniting with AIW families and bringing her passion for education and advocacy to those she encounters.
Kessie Huang, Adventure Guide (Counselor)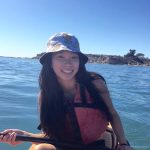 Kessie is a student majoring in political science at the University of California, Santa Barbara, where she reads and writes constantly. During her free time, Kessie likes hiking, going to the beach, and watching baseball. Kessie is a die hard San Francisco Giants fan, and once sat in the rain for nearly two hours in the ballpark to watch them play.
Aishwarya Mehra, Adventure Guide (Counselor)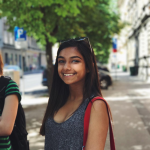 This will be Aishwarya's second year as an Adventure Guide. She just finished her first year at the University of Illinois, where she has been pursuing a degree in Applied Math. She loves being surrounded by corn fields but misses being in close proximity to Trader Joe's and Whole Foods. She is excited to finish off the summer by combining two of her favorite things: kids and teaching! Aishwarya has spent the last three years tutoring kids in math and loves to spend time with kids and help them learn. A few of Aishwarya's favorite books are: Pride and Prejudice, Atonement, and Digital Fortress. Her favorite author is Jane Austen. Aishwarya can often be found engrossed in a good book or practicing the Bassoon and Piano, as she has a great passion for music. She can't wait to meet everyone!
Susan Vang, Adventure Guide (Counselor)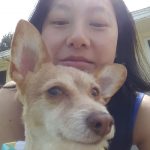 My name is Susan Vang, and I am an Adventure Guide. In my photo is a furry family member named Potato. I am currently applying for graduate school with a focus on Education. My career goal is to teach Mathematics. I am known for my energetic and optimistic attitude, which I definitely plan on bringing to my adventures with the campers! I have my bags packed and I am ready to explore the world of writing with an open-mind.
Kalkidan Worku, Adventure Guide (Counselor)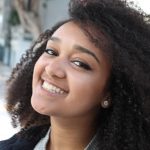 Kalkidan is a high school graduate that will be attending UC Santa Barbara in the fall majoring in biology! She has experience working with kids in summer camps in Ethiopia, and she has done a lot of volunteer work with children. Kalkidan hopes to help kids learn and love to write while having fun this summer!
Erika Garcia-Angeles, Adventure Guide (Counselor)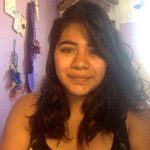 my name is Erika Garcia and I am supper cool so cool in fact I memorized a lot of Disney songs. ask me about any Disney song and I will most likely know it!! I love to read stories about adventure and my favorite game is heads up so lets play in our free time. I also have a pet hamster named Charlie. when I'm not with amazing kids I will be watching Hercules with my brother. I an also I a current student at San Jose State University with my major being Psychology. I love to learn although I am an auditory learn which means I learn by listening ( so i'm a good listener tell me all of your stories and secrets). its summer now, so lets have fun this summer and learn about amazing writing skills!!
Violet Nguyen, Adventure Guide (Counselor)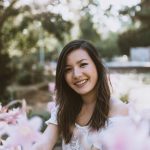 Violet is a huge cat lover and also enjoys nature and science. She loves meeting new people and drinking milk tea! She aspires to be a nurse midwife in the future and loves babies and kids!
Jesus Gonzalo Rivera Solano, Adventure Guide (Counselor)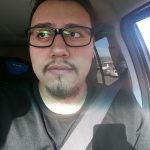 Hello, my name is Jesus Gonzalo Rivera Solano, or Jesus Rivera for short. I am an undocument student at De Anza College. I am majoring in English, History, and ESL for Education. I am also an undocumented educator and peer advisor on campus. I have previously had the awesome chance to work for the East Side Unified School District as a tutor for high school juniors and seniors. My mother runs a daycare which provided me with the skills to accommodate with every child's need and learning methods.I wish to be the kind of teacher students can talk to their friends and parents about. I strongly believe any child regardless of their background, can become the next big author.
Daniela Balaguera, Adventure Guide (Counselor)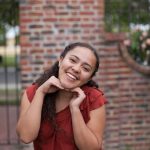 Daniela Balaguera absolutely loves working with children, reading, and writing so you can imagine how excited she is for this summer!
She has worked as an Assistant Coach at Run for Fun Camps and has lots of games up her sleeve as well as experience with how to make class FUN for kids!
She has been gifted with writing skills and has been trying to finish writing a novel for a couple years now. In fact, in 4th grade - Daniela's poem was published in "Anthology of Poetry by Young Americans: 2009 Edition."
Whenever she isn't working with kids or struggling through a period of writer's block, Daniela spends her time studying Computer Science at Santa Clara University. While this can take up much of her time, she still is able to hang out with friends, drink LOTS of coffee, read, write blog posts, run, and go to Zumba classes.
Janel Malate, Adventure Guide (Counselor)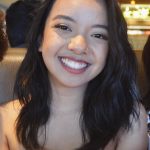 Recent graduate of Abraham Lincoln High School's performing arts department, Janel is brand new to AIW and thrilled to be a part of this team! Janel is an actor, singer, and dancer and an active participant in LOTS of musical theatre. She also works as a performer for Party Princess Productions in San Jose where she has the opportunity to make children's birthday dreams come true every weekend. Some of her favorite hobbies include baking, drawing and, of course, writing. She also absolutely loves anything having to do with kittens, chocolate chip cookies, or Disney. Janel absolutely loves working with kids and cannot be more excited to make memories with everyone in this summer!
Dravin Ramirez, Adventure Guide (Counselor)
Dravin just recently graduated from Lincoln High School. He studied drama for four and a half years. This is his second year at the camp while he also works at Hot Topic, and is a Cosmetology student. He loves hanging out, having fun, music, and lots of dancing.
Margaret Rockdale, eBook Ranger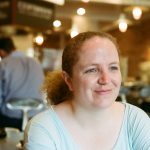 Margaret Rockdale is extremely excited to be working for a third summer at Adventures in Writing Camp this summer! She is currently working as an elementary school teacher in the South Bay near Los Gatos, CA. She recently received her multiple subject teaching credential from San Jose State University. In the past, she has worked at various summer camps and after school programs, but she is really looking forward to sharing her love of writing with others. Margaret loves to write almost as much as she loves to talk!
Lucky Linda, eBook Ranger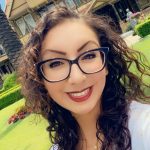 Linda has been an educator for 14 years. She loves teaching and inspiring her students. Her favorite subject to teach is Language Arts. Linda recently became an Apple teacher and enjoys using technology in the classroom. She is looking forward to a fun summer teaching at Adventures in Writing Camp.
Cassie Gallo, Secretary of Shenanigans
This will be Cassie's third year at Adventures in Writing Camp. She loves getting to meet new kids and help them on their journey to become better writers, as well as joining in on the fun games. You can often see her making a fool of herself playing Screaming Lemurs or Kangaroo Hop.
Lily Tram, Supervised Play Scout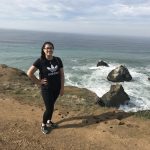 Lily loves to play with her cousins and go on adventures with her friends. She loves helping kids learn and having fun. Lily attends San Jose State University and is pursuing a degree in Child and Adolescent Development. She has experience working with children as she occasionally tutors her cousins with their homework. Also, she has worked with children in the Collaborative Community Program at Washington Elementary School where she served as a mentor to young Latino elementary school students. In her free time, she enjoys watching YouTube videos, working out at the gym, going on food adventures and spending time with her family. Lily is super excited to join the SuperPlay Scout Team!