Millbrae | 06/18/2018-06/29/2018
Green Hills Elementary


PRICING (2-WEEKS)
Note: All prices shown are for TWO-WEEKS of camp.
$799 Tuition
Tuition includes all instruction, activities and materials. It also includes two camp t-shirts, which should be worn daily. Lunch is NOT included.
Add-Ons
$70 – Morning Supervised Play (8am – 9am)
$140 – Afternoon Supervised Play (3pm – 6pm)
$100 – Daily Lunch & Snack
$6 – Extra camp t-shirt (2 shirts are included with your registration)
$6 – Extra camp CD (1 CD is included for each child registered)
Discounts
Family Discount:
$20 off per camper for 2 members of the same family
$30 off per camper for 3 members of the same family
$40 off per camper for 4 members of the same family – please contact us to register 4 or more members of the same immediate family
401 Ludeman Lane, Millbrae, CA 94030
06/18/2018 – 06/29/2018 (M-F, 9am – 3pm)

Supervised play available 8am-9am and 3pm-6pm for an additional charge.
Adventures in Writing Camp is excited to return to Green Hills Elementary this summer with all new curriculum! This location will have first grade, elementary, and middle school programs! Our team of credentialed teachers, musicians and college students is ready to help new campers build confidence and fall in love with writing, and help returning campers continue to develop as writers!
Space available in 1st grade!
Only 4 spaces remaining in 2nd grade!
Space available in 3rd grade!
Space available in 4th grade!
Only 1 space remaining in 5th grade!
Space available in 6th grade!
Space available in 7th grade!
Only 4 spaces remaining in 8th grade!


Camp Staff
MEET THE TEAM
Elizabeth Casey, Site Administrator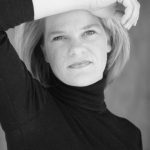 Liz is actually a chameleon who reads and acts. She specializes in matching her surroundings. As an actress and theatre major, she includes any dramatic elements whenever and wherever possible into her teaching. Her curiosity is piqued to begin teaching with Adventures in Writing Camp. She has recently returned to the Bay Area from SoCal and is ready to begin acclimating! This is her 11th year teaching and is excited to work with fellow adventurers and mini-adventurers in creating new books and dreaming new dreams!
Richard Gabri, Writing Ranger (Middle School)
Richard Gabri has been teaching children of all ages for over 20 years. Richard loves to make learning fun and exciting for everyone. When Richard is not teaching he is either playing with his son's action figures or LEGO set. Richard loves buying his son new toys so that he can play with them. And if his son also wants to play with the toys, well, he will just have to wait his turn. But seriously, the only thing Richard loves more than playing is playacting. That is why his most of his students, once they finish taking his class, end up breaking their parents' hearts by deciding to become actors!
Zoe Marinkovich, Writing Ranger (1st Grade)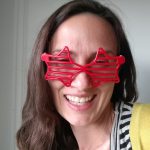 Zoe can often be heard shouting with joy her favorite camp cheer "You Rock! You Rock like a Rock Star!" Zoe loves cheers, games and camp more than anything in this universe. She has been a camp counselor for more than 20 years. During the "off season," you can find her in a classroom. She has taught second grade as well as middle and high school levels. She is a credentialed teacher with a Master's degree in Education from San Francisco State University and a doctorate in International and Multicultural Education from the University of San Francisco. She has taught writing at almost every grade level including helping graduate students with their dissertations. She loves to help students stay motivated through revisions and reach for the stars.
Theresa Yob, Writing Ranger
Teaching Creative Writing rocks her world! Whether it's one-on-one teaching individual students how to begin an exciting original story or guiding a group of third graders in creating their own customized travel brochures, Theresa is amazed and thrilled to experience their stories, dreams, and visions then help them to capture these on the page. This past school year, Theresa worked with sixth graders on writing personal and unique stories at a Middle School in South San Francisco. She's prepped up and ready for a new adventure at Adventures in Writing Camp this summer! This is her third year with AIW Camp where she uses everything she learned from her M.A. in English/Creative Writing (SFSU, 2001) and her Teacher Credential training (NDNU) to guide young writers to create a book of their own! She's also taught Adult classes in Journals and Memoirs in San Francisco, Millbrae, Burlingame, San Mateo and online.
Megan Cisneros, Adventure Guide (Counselor)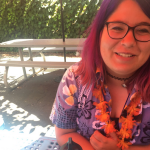 This is Megan's third year at AIW, and she is so stoked to be back! She is in her third year of college, majoring in Elementary Education and minoring in Criminology. She hopes to teach kindergarten or first grade, or possibly work in the Juvenile Justice field. During the school year she works as a counselor for YMCA's after-school program. Megan loves walking her four dogs, reading, dancing, going to the beach, and glitter. She is very excited meet all the new campers and see some returning faces!
Elena DeNoia, Adventure Guide (Counselor)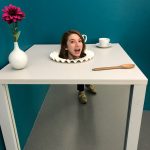 Your friendly neighborhood Elena is back! She is a fourth-year student at UC Santa Cruz (Go Banana Slugs!) studying History and Anthropology. Elena hopes to one day get her PhD and work at the archives in Washington D.C. Elena was an Adventure Guide with AIW Camp for the past two summers and loved it so much she just HAD to come back! In her spare time, she likes to read, play soccer, and sing Disney songs with her friends!
Victoria Rose Casey, Adventure Guide (Counselor)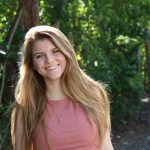 I am a student at Arcadia University in Glenside, Pennsylvania currently studying Psychology/ Pre- Occupational Therapy. I am also a member of Arcadia Women's Soccer team. I love working with kids and helping them learn within the classroom while also having fun.
Erica Zatarain, Adventure Guide (Counselor)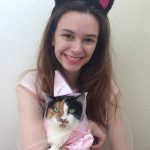 Erica is very excited to be spending her summer as an Adventure Guide for Adventures in Writing Camp! Currently, she is attending San Francisco State, where she's majoring in Hospitality and Tourism, an industry which suits her energetic and outgoing nature. When she is not studying, Erica enjoys reading to, entertaining and watching over elementary students at her local elementary school. She also has a surplus of experience tutoring middle school students. Erica loves animals and spending time with her kitties. She combines her passion for animals and people by volunteering with the Therapy Animals Program at San Francisco State. It brings her joy to be a one-woman welcoming committee for the program and help her peers come out of their shells and be more comfortable. Erica also loves writing. In school she wasn't so keen about writing and found it a chore. But once she discovered a "Magical Side of Writing", her whole perspective changed and now she can't get enough of it! Erica writes all the time for fun, has written many stories and has been recognized for her writing by receiving the Academic Excellence Award for Humanities in high school. She has also participated in musical theater since she was little and loves to perform and be silly. Erica can't wait to meet the campers and help them make memories and grow a love of writing!
Emily Stack, Secretary of Shenanigans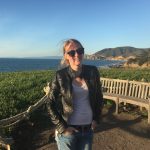 Hey! This is Emily's third year as an Adventure Guide at Adventures in Writing Camp. She's a fourth-year English major at UC Davis minoring in women's studies. When she's not in class, she's working as the editor-in-chief of The California Aggie, UC Davis' student-run newspaper. She's a Bay Area native, beach bum, voracious reader, Shakespeare nut, and caffeine-based life form. The only thing she loves more than reading and writing is teaching other people to love reading and writing!