Palo Alto | 06/18/2018-06/29/2018
Escondido Elementary


PRICING (2-WEEKS)
Note: All prices shown are for TWO-WEEKS of camp.
$859 Tuition
Tuition includes all instruction, activities and materials. It also includes two camp t-shirts, which should be worn daily. Lunch is NOT included.
Add-Ons
$70 – Morning Supervised Play (8am – 9am)
$140 – Afternoon Supervised Play (3pm – 6pm)
$100 – Daily Lunch & Snack
$6 – Extra camp t-shirt (2 shirts are included with your registration)
$6 – Extra camp CD (1 CD is included for each child registered)
Discounts
Family Discount:
$20 off per camper for 2 members of the same family
$30 off per camper for 3 members of the same family
$40 off per camper for 4 members of the same family – please contact us to register 4 or more members of the same immediate family
890 Escondido Road, Stanford, CA 94305
06/18/2018 – 06/29/2018 (M-F, 9am – 3pm)

Supervised play available 8am-9am and 3pm-6pm for an additional charge.
Adventures in Writing Camp is excited to return to Escondido Elementary this summer with all new curriculum! This location will have first grade, elementary, and middle school programs! Our team of credentialed teachers, musicians and college students is ready to help new campers build confidence and fall in love with writing, and help returning campers continue to develop as writers!
As a note, we group campers by grade level. If your child is attending with a friend and they are entering the same grade, they will be grouped together.
Space available in 1st grade!
Only 3 spaces remaining in 2nd grade!
Only 3 spaces remaining in 3rd grade!
Only 4 spaces remaining in 4th grade!
Space available in 5th grade!
Only 5 spaces remaining in 6th grade!
Only 3 spaces remaining in 7th grade!
Only 2 spaces remaining in 8th grade!


Camp Staff
MEET THE TEAM
Mike Kulbieda, Site Administrator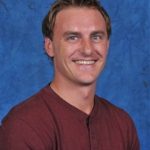 Mike is a musician, actor, teacher, father of two, and outdoor enthusiast. He grew up on the east coast, received his BA in theater arts from Western Connecticut State University, and spent time living in New York City pursuing his passions in music and theater before teaching finally found him. He spent the majority of his early career teaching and traveling through Asia, Europe, and Mexico. He received his Masters in Education from Sierra Nevada College in Lake Tahoe while working as a ski instructor at Heavenly Valley Resort and has since been working with Elementary School teachers and kids in various capacities. For the past three years Mike has been at the International School of the Peninsula in Palo Alto developing, coordinating, and managing the school's "MakerSpace." He is passionate about hands-on learning and empowering teachers to create opportunities for kids to build, design, and tinker with technology. Mike is very excited to work with the team at Adventures in Writing Camp!
Galaxy Starborn, Writing Ranger (1st Grade)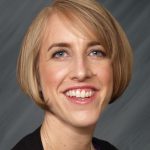 A life-long teacher and creative writer, I have taught all ages from preschool to high school, in both public and private school settings, and particularly love working with elementary-age students. My favorite subject to teach is, of course, creative writing! I started writing stories and poems at the age of five, and have been published in the anthology "365 Moments of Grace" (2016), as well as the anthology "365 Life Shifts" (2017) and "Goodness Abounds" (2017). I love helping students to express their unique voice through writing, and I am excited to support campers in having many magical "Adventures in Writing" this summer.
Yvette Welch, Writing Ranger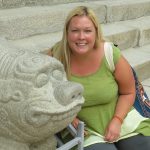 When Yvette is not teaching at Notre Dame Elementary or Adventures in Writing Camp, she can be found exploring the world looking for the next great adventure. Returning for her third session, Yvette is looking forward to creating new worlds with the tip of her pencil. She is a former whitewater raft guide, an avid foodie, and loves traveling. Yvette is currently attending Notre Dame de Namur University acquiring her Masters in Education. This adventuresome teacher is looking forward to another wonderful summer with AIW!!!
Jessica Johnson, Writing Ranger (Middle School)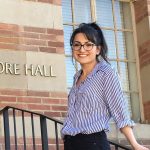 Hi campers! I'll be your Writing Ranger this summer and I can't wait to get started! I graduated from Cal Poly SLO with my Bachelors in Liberal Studies. I went on to get my teaching credential and Masters at San Jose State University. I will be getting my PhD from UCLA this coming Fall in Special Education with a focus in Autism. I have been able to observe and teach in various grade level classrooms. From a young age I have always had a passion for writing. I think writing can take you far and it's important to teach campers that their writing skills are of strong value. I can't wait to show campers the fun and creative ways they can write this summer! 🙂
Lorell Perillat, Adventure Guide (Counselor)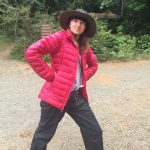 Lorell is a fun-loving book enthusiast. She loves working on creative projects such as the short theatrical piece she helped produce for her theater class last semester.
She is currently a student at the University of Puget Sound and studying Communications.
Lorell enjoyed her high school theater experience that allowed her to work with a wonderful group of fourth graders that wrote a play and she got to perform it for them complete with lights, costumes, and set pieces. In her off time she enjoys hobbies like improv, hiking, and beekeeping.
Sharleen Garcia, Adventure Guide (Counselor)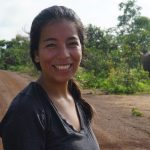 Sharleen Garcia is a traveler at heart. When she is not hiking a mountain in Ghana or scuba diving in Panama, she is writing about her adventures and creating videos to share stories about people she has met from around the globe. She is a Spanish tutor and loves inspiring kids to become their own storytellers. She also enjoys sharing her love of music. She knows how to play the ukulele and the African drums. Sharleen is studying Sociology at Wellesley College and is passionate about experiential education and encouraging creativity in the classroom.
Zach Steuer, Adventure Guide, Adventure Guide (Counselor)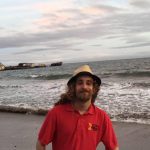 Zach is a math major at Oberlin College, where he has also taken classes on music, programming, and journalism. He is an avid reader and can be found writing for fun on his blog or even in his personal notes. He has also played guitar and written music for most of his life, and he hopes to lead the campers in some tunes. Zach went to Gunn High School where he had leadership positions in several clubs, including Spreading The Music, which taught music to elementary school children at Barron Park Elementary School. Zach enjoys putting a unique spin on things. He was the first electric guitarist in Oberlin's marching band, and his spirit animal is the Okapi.
Melinda Mattes, eBook Ranger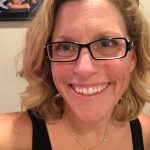 Melinda loves everything about summer, especially the chance to do new and exciting things. This is her first summer with Adventures in Writing, and she couldn't be more excited to spend time helping kids tell their stories. After growing up in Central California, she earned a Bachelor's degree with honors in Psychology at Stanford University, and a Masters of Public Policy at U.C. Berkeley. She has been teaching for over 15 years, and has spent many years coaching swimming to all ages. She is married to an English teacher, and her two young boys love to hear and tell stories. When she's not teaching or parenting, she's swimming or (ideally) vacationing at Disney World.
Cassandra Bond, Secretary of Shenanigans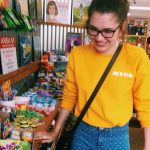 Cassie is an avid cat lover, an artist, and loves to read and write! She is thrilled to be apart of camp this summer and is excited to get to know everyone. She has also been playing the piano for many years, and loves to sing and perform. Cassie also has a passion for art, and focuses on telling a story through her work. She is currently attending Skidmore College where she is pursuing a Studio Arts degree. Cassie is beyond excited to continue to grow her skills in college, and can't wait to have an amazing summer at camp!
Krista Stratton, Supervised Play Supervisor
Emma Butner, Supervised Play Scout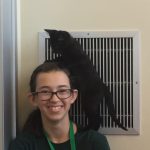 Emma Butner has been published in various places, but when she's not found writing, she is curled up with either her cat or dog reading an intriguing book. Reading is not her only interest, for after school she can also be found on the track throwing herself over hurdles or playing volleyball on a court nearby. As one of five children, she finds herself constantly engaged in a variety of activities, however a favorite of the family is playing numerous hours of board and card games, specifically sorry or Quiddler.