Palo Alto | 06/18/2018-06/29/2018
Escondido Elementary


PRICING
$769 Early Registration Price ($799 after 03/30/2018)
Tuition includes all instruction, activities and materials. It also includes two camp t-shirts, which should be worn daily. Lunch is NOT included.
Add-Ons
$70 – Morning Supervised Play (8am – 9am)
$140 – Afternoon Supervised Play (3pm – 6pm)
$100 – Daily Lunch & Snack
$6 – Extra camp t-shirt (2 shirts are included with your registration)
$6 – Extra camp CD (1 CD is included for each child registered)
Discounts
Family Discount:
$20 off per camper for 2 members of the same family
$30 off per camper for 3 members of the same family
$40 off per camper for 4 members of the same family – please contact us to register 4 or more members of the same immediate family
890 Escondido Road, Stanford, CA 94305
06/18/2018 – 06/29/2018 (M-F, 9am – 3pm)
Supervised play available 8am-9am and 3pm-6pm for an additional charge.
Adventures in Writing Camp is excited to return to Escondido Elementary this summer with all new curriculum! This location will have first grade, elementary, and middle school programs! Our team of credentialed teachers, musicians and college students is ready to help new campers build confidence and fall in love with writing, and help returning campers continue to develop as writers!
Space available in 1st grade!
Space available in 2nd grade!
Space available in 3rd grade!
Space available in 4th grade!
Space available in 5th grade!
Only 2 spaces remaining in 6th grade!
Space available in 7th grade!
Only 3 spaces remaining in 8th grade!


Camp Staff
MEET THE TEAM
Mike Kulbieda, Site Administrator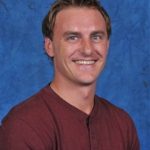 Mike is a musician, actor, teacher, father of two, and outdoor enthusiast. He grew up on the east coast, received his BA in theater arts from Western Connecticut State University, and spent time living in New York City pursuing his passions in music and theater before teaching finally found him. He spent the majority of his early career teaching and traveling through Asia, Europe, and Mexico. He received his Masters in Education from Sierra Nevada College in Lake Tahoe while working as a ski instructor at Heavenly Valley Resort and has since been working with Elementary School teachers and kids in various capacities. For the past three years Mike has been at the International School of the Peninsula in Palo Alto developing, coordinating, and managing the school's "MakerSpace." He is passionate about hands-on learning and empowering teachers to create opportunities for kids to build, design, and tinker with technology. Mike is very excited to work with the team at Adventures in Writing Camp!