Walnut Creek North | 07/09/2018-07/20/2018
Contra Costa Christian Schools


PRICING (2-WEEKS)
Note: All prices shown are for TWO-WEEKS of camp.
$819 Tuition
Tuition includes all instruction, activities and materials. It also includes two camp t-shirts, which should be worn daily. Lunch is NOT included.
Add-Ons
$70 – Morning Supervised Play (8am – 9am)
$140 – Afternoon Supervised Play (3pm – 6pm)
$100 – Daily Lunch & Snack
$6 – Extra camp t-shirt (2 shirts are included with your registration)
$6 – Extra camp CD (1 CD is included for each child registered)
Discounts
Family Discount:
$20 off per camper for 2 members of the same family
$30 off per camper for 3 members of the same family
$40 off per camper for 4 members of the same family – please contact us to register 4 or more members of the same immediate family
2721 Larkey Lane, Walnut Creek, CA 94597
07/09/2018 – 07/20/2018 (M-F, 9am – 3pm)

Supervised play available 8am-9am and 3pm-6pm for an additional charge.
Adventures in Writing Camp is excited to come to Contra Costa Christian Schools this summer with all new curriculum! This location will have first grade, elementary, and middle school programs! Our team of credentialed teachers, musicians and college students is ready to help new campers build confidence and fall in love with writing, and help returning campers continue to develop as writers!
As a note, we group campers by grade level. If your child is attending with a friend and they are entering the same grade, they will be grouped together.
Space available in 1st grade!
Space available in 2nd grade!
Space available in 3rd grade!
Space available in 4th grade!
Space available in 5th grade!
Only 5 spaces remaining in 6th grade!
Only 4 spaces remaining in 7th grade!
Only 4 spaces remaining in 8th grade!


Camp Staff
MEET THE TEAM
Haley Walker, Site Administrator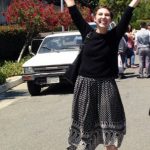 This is Haley Walker's fourth summer with Adventures in Writing Camp! She is a Third grade teacher at All Saints Elementary in Hayward. In her free time she loves to write, read, eat tacos, and play the banjo! She is so excited to spend another fun-filled summer at Adventures in Writing Camp this year!
Fatima Zahid, Writing Ranger (Middle School)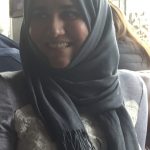 Fatima's passion for writing is paralleled only by her love for reading… be it fiction, non-fiction, online blogs, stories, books, the back of a cereal box or the menu of a local diner… she believes that inspiration for writing can be found anywhere and everywhere. Her love and expertise in writing come from a profound childhood love for classic and modern literature. What started as making up bedtime stories for her siblings, developed into a pungent urge for learning and creating different techniques of writing to engage her audience.After getting her bachelors' degree in Media and Communication, she worked at a private events firm, a government's PR office, a women empowerment NGO in a South Asian country and then later a copywriting and content marketing agency in Dubai, U.A.E.Today, she applies her first-hand knowledge of traditional business writing, e-marketing, consumer, lifestyle, fiction and non-fiction writing with a snazzy twist, as a freelance writer, blogger, and a writing ranger at AIW camp.
Cristopher Crisologo, Writing Ranger (1st Grade)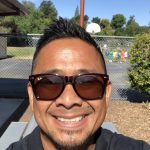 Cristopher "Cris" Crisologo is currently the 3rd Grade teacher at St. Joseph's School in Pinole, California. He has extensive experience working with children, as a teacher, counselor and athletic coach. He received his Masters Degree in Clinical Psychology, and also has a Bachelors Degree in Business Administration. Cris' teaching philosophy is heavily influenced by the "humanistic", "learner-centered" approach, made famous by psychologist Carl Rogers. He challenges kids using the "growth mindset" approach, teaching them to look at mistakes as an important springboard toward success. Cris is also an extreme sports fan, who loves his Golden State Warriors, and enjoys playing golf on his free time.
Al Foreman Jr, Entertainment Ranger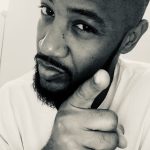 Alaric "Al" Foreman is an experienced and engaged educator from the Oakland Bay Area. In his 6+ years of classroom instruction, Al has challenged the minds of learners from Transitional Kindergarten (TK) through 12th grade and beyond in a wide range of instructional positions, including facilitating extracurricular programs, and as a coach of athletic teams. As an innovative, energetic and hardworking classroom facilitator and administrative leader, Al attributes his love for teaching to his passion for helping kids think 'outside of the box' to showcase their academic knowledge and to express their emotions. In addition to his teaching experience, Mr. Foreman has also created instructional supports like his Differentiated Assignment Assessment (DAA) student-focused assessment model, he has created and supported student-run media projects like the 'Bobcat Broadcast News,' podcast within Oakland Unified School District, and he has participated in fundraisers for student-centered wilderness retreats. Al completed teaching credential requirements for Multiple Subject focus through Cal State Teach/California State University Monterey Bay, he is currently a Doctorate of Education candidate in Educational Leadership and Policy, he is a Master's Degree recipient in Graduate Communication Studies, he holds a Bachelor's Degree in Communication/Media Production, and is a veteran of the United States Army Reserve.
Brittany Brown, Adventure Guide (Counselor)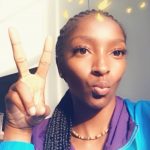 I attend San Jose State University trying to recieve my BA in the studies of Philosophy. I run track and field for SJSU. I am a very optimistic smart individual. I love going out and hanging with my friends. I tend to get overly happy. I try my hardest to succeed and be a great individual to those around me. I love doing whatever I can to make someone smile. I plan to be a mentor for the young, show them that all their dreams can come true.
Jennifer Susic, Adventure Guide (Counselor)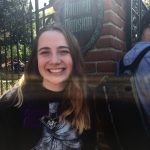 Jennifer had a terrific experience as an Adventure Guide for the past two summers, so she's thrilled to be back yet again! She graduated from San Francisco State University a year ago, majoring in Creative Writing and minoring in Drama. So, as a writer herself, knows how important and rewarding the art of storytelling is. Her major empowered her to explore her interest in writing dialogue through playwriting, and her minor allowed her to delve into the depths of combining playwriting with performance and production.
She is (again) attending San Fransisco State University, but now to obtain a masters in Broadcast and Electronic Communication Arts. She hopes her masters will give her more tools and experiences to create content that easily moves from the page to the screen. Her writing typically combines dialogue and humor to showcase environments where everyday events become entertaining and comical.
When Jennifer's not writing you can find her singing in her car, doing yoga, eating, contemplating life, exploring new places, eating some more, watching/analyzing sitcoms, and going to Disneyland.
Jennifer cannot wait to share her knowledge with the campers this summer and is stoked to read each camper's story! Go imagination!
Jamila Brooks, eBook Ranger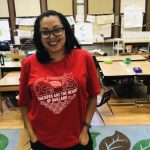 This is Jamila's third summer with Adventures in Writing Camp! She teaches 1st grade at Montclair Elementary School in Oakland. Jamila is a graduate of UC Berkeley's Developmental Teacher Education program where she earned a Multiple Subject teaching credential and a MA in Education. Jamila is mom to Reile (9) and Kaia (4) and enjoys taking her children to the park, hiking and reading mystery novels. Jamila actually plans on writing a mystery novel one day - she's got one chapter finished so far!
Mari Villanueva, Secretary of Shenanigans
Meet our Secretary of Shenanigans, Mari! Mari is in school for Interior Design, but when she's not studying, she's always trying to travel the world and learn different cultures, foods, and languages. She finds that reading and writing really strengthens our communication skills and that anything can be solved by great communication and understanding. Mari currently knows four languages and doesn't plan to stop there. Mari often finds herself amazed by children's brain power, imagination, and natural desire to learn! As a former kid's entertainment coordinator and Disneyland cast member, Mari was able to see happiness everyday and plans to bring that same joy to Adventures In Writing Camp!
Jade Wong, Supervised Play Scout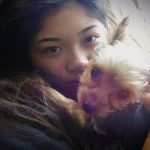 Jade Wong is a spirited and silly individual. She loves music, animals, and dancing. She is ready to learn and is interested in almost anything! Jade is a lover of fantasy and has both read and watched a variety. As a child, she would be found with her nose in a book, reading up six hours in one sitting. Growing up, she spoke in both Cantonese and English. While she is not as fluent in Cantonese now, she is still able to understand and speak conversational Chinese. When she's not reading or watching a show, she is laughing with friends or cuddling with an animal.