Burlingame | 07/23/2018-08/03/2018
Burlingame Intermediate School


PRICING (2-WEEKS)
Note: All prices shown are for TWO-WEEKS of camp.
$859 Tuition
Tuition includes all instruction, activities and materials. It also includes two camp t-shirts, which should be worn daily. Lunch is NOT included.
Add-Ons
$70 – Morning Supervised Play (8am – 9am)
$140 – Afternoon Supervised Play (3pm – 6pm)
$100 – Daily Lunch & Snack
$6 – Extra camp t-shirt (2 shirts are included with your registration)
$6 – Extra camp CD (1 CD is included for each child registered)
Discounts
Family Discount:
$20 off per camper for 2 members of the same family
$30 off per camper for 3 members of the same family
$40 off per camper for 4 members of the same family – please contact us to register 4 or more members of the same immediate family
1715 Quesada Way, Burlingame, CA 94010
07/23/2018 – 08/03/2018 (M-F, 9am – 3pm)

Supervised play available 8am-9am and 3pm-6pm for an additional charge.
Adventures in Writing Camp is excited to return to Burlingame this summer with all new curriculum! This location will have first grade, elementary, and middle school programs! Our team of credentialed teachers, musicians and college students is ready to help new campers build confidence and fall in love with writing, and help returning campers continue to develop as writers!
1st Grade is FULL for this camp!
Click HERE to be added to the waitlist.
Only 2 spaces remaining in 2nd grade!
Only 3 spaces remaining in 3rd grade!
Only 4 spaces remaining in 4th grade!
Only 1 space remaining in 5th grade!
6th Grade is FULL for this camp!
Click HERE to be added to the waitlist.
7th Grade is FULL for this camp!
Click HERE to be added to the waitlist.
8th Grade is FULL for this camp!
Click HERE to be added to the waitlist.


Camp Staff
MEET THE TEAM
Deborah Mar, Site Administrator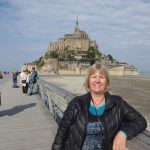 Dr. Mar is a recently retired school administrator/teacher. She has been an educator for over 30 years and has two Master's degrees (go Cal!) and a doctorate in Organizational Leadership from the University of La Verne. Her hobbies include adventure travel and writing, which she shares through her blog, DebVentures.com. She is excited to be joining the Adventures in Writing Camp staff, and is excited to assist campers become published writers this summer!
Shawn Gallagher, Writing Ranger (Middle School)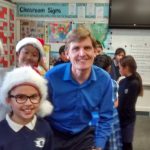 Shawn is a 5th grade teacher at St. Clare School in Santa Clara. He was raised in Ireland, so he always has a good fun story to tell about his days growing up on a small farm, and cycling to school everyday. Shawn always wanted to be a teacher, but when he left high school, he said that he needed a break from school. He did not think at the time it would be almost twenty years before he would actually go back to school, and earn his teaching degree. During those years, Shawn worked at many jobs, and lived in many countries. Finally, he circled back to what he always wanted to do, and that was to teach! He has been teaching for ten years now, and he loves it! Shawn's experiences have taught him just how hard it can be for some students to really get into and enjoy writing, but this is what this camp is for - it is to make writing a fun and enjoyable experience!
Theresa Yob, Writing Ranger
Teaching Creative Writing rocks her world! Whether it's one-on-one teaching individual students how to begin an exciting original story or guiding a group of third graders in creating their own customized travel brochures, Theresa is amazed and thrilled to experience their stories, dreams, and visions then help them to capture these on the page. This past school year, Theresa worked with sixth graders on writing personal and unique stories at a Middle School in South San Francisco. She's prepped up and ready for a new adventure at Adventures in Writing Camp this summer! This is her third year with AIW Camp where she uses everything she learned from her M.A. in English/Creative Writing (SFSU, 2001) and her Teacher Credential training (NDNU) to guide young writers to create a book of their own! She's also taught Adult classes in Journals and Memoirs in San Francisco, Millbrae, Burlingame, San Mateo and online.
Betty Cheung, Writing Ranger (1st Grade)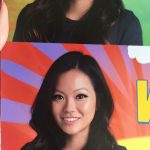 Betty is currently a second grader teacher in San Francisco! She graduated from UCSD in 2013, and received her Master's Degree in Education from SFSU in 2015. Betty is passionate about teaching because she wants to make an impact in the lives of our future doctors, teachers, etc! She's excited about teaching writing, because writing (besides art) is a time where students get to be creative and produce! She can't wait to share her enthusiasm and inspiration with all the campers!
Helen Foley, Entertainment Ranger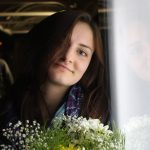 We are very excited to welcome Helen Foley back for her third year with Adventures in Writing! There is nothing she loves more than sharing her love of writing with kids through music, dance, and oodles of fun activities.
In addition to being a full-time student majoring in Economics and English at the University of California, Santa Barbara, Helen loves reading (especially in hammocks) and exploring the outdoors. She is also a music fanatic. Since she was just five years old, she has being playing different instruments, singing, and writing music! Now she is a bluegrass music performer, as well as an active voice and music instructor. However, she is of a firm belief that there is nothing more fun than teaching kids how to rap battle!
Megan Cisneros, Adventure Guide (Counselor)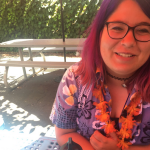 This is Megan's third year at AIW, and she is so stoked to be back! She is in her third year of college, majoring in Elementary Education and minoring in Criminology. She hopes to teach kindergarten or first grade, or possibly work in the Juvenile Justice field. During the school year she works as a counselor for YMCA's after-school program. Megan loves walking her four dogs, reading, dancing, going to the beach, and glitter. She is very excited meet all the new campers and see some returning faces!
Lorell Perillat, Adventure Guide (Counselor)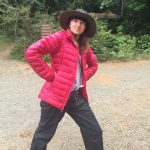 Lorell is a fun-loving book enthusiast. She loves working on creative projects such as the short theatrical piece she helped produce for her theater class last semester.
She is currently a student at the University of Puget Sound and studying Communications.
Lorell enjoyed her high school theater experience that allowed her to work with a wonderful group of fourth graders that wrote a play and she got to perform it for them complete with lights, costumes, and set pieces. In her off time she enjoys hobbies like improv, hiking, and beekeeping.
Elena DeNoia, Adventure Guide (Counselor)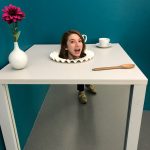 Your friendly neighborhood Elena is back! She is a fourth-year student at UC Santa Cruz (Go Banana Slugs!) studying History and Anthropology. Elena hopes to one day get her PhD and work at the archives in Washington D.C. Elena was an Adventure Guide with AIW Camp for the past two summers and loved it so much she just HAD to come back! In her spare time, she likes to read, play soccer, and sing Disney songs with her friends!
Erica Zatarain, Adventure Guide (Counselor)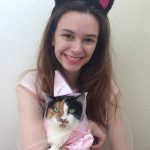 Erica is very excited to be spending her summer as an Adventure Guide for Adventures in Writing Camp! Currently, she is attending San Francisco State, where she's majoring in Hospitality and Tourism, an industry which suits her energetic and outgoing nature. When she is not studying, Erica enjoys reading to, entertaining and watching over elementary students at her local elementary school. She also has a surplus of experience tutoring middle school students. Erica loves animals and spending time with her kitties. She combines her passion for animals and people by volunteering with the Therapy Animals Program at San Francisco State. It brings her joy to be a one-woman welcoming committee for the program and help her peers come out of their shells and be more comfortable. Erica also loves writing. In school she wasn't so keen about writing and found it a chore. But once she discovered a "Magical Side of Writing", her whole perspective changed and now she can't get enough of it! Erica writes all the time for fun, has written many stories and has been recognized for her writing by receiving the Academic Excellence Award for Humanities in high school. She has also participated in musical theater since she was little and loves to perform and be silly. Erica can't wait to meet the campers and help them make memories and grow a love of writing!
Diana Chong, Adventure Guide (Counselor)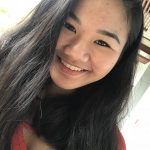 My name is Diana and I'm currently a highschool student. In my school, I am involved in the orchestra, the cheer squad, and the lacrosse team (of which I was one of the three captains). I love all things regarding the arts: music, paintings, architecture, especially writing.
Dylan Portillo, Adventure Guide (Counselor)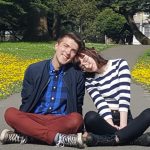 Dylan is a student at the University of California Los Angeles. His major is currently undeclared, but he's interested in pursuing a mixed degree of Geography with a focus on environmental policy! Other fun facts is that Dylan was heavily involved in the drama department at his high school and has continued his passion through his work in UCLA's Hooligan Theatre Company. He has worked with Adventures in Writing Camp, but has also volunteered at many Rotary Leadership camps as a camp counselor. Dylan is extremely excited to be an Adventures in Writing Camp Team Member!
Grant McCord, Adventure Guide (Counselor)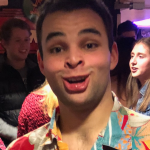 Grant McCord has been known to crack a joke or two in his day. Still, he never let this keep him from doing the two things he loves most: learning and writing. In fact, he's found that his sense of humor can come in handy when he's working in the classroom. From in-class presentations to term projects, Grant always tries to squeeze in a few laughs.
Grant attends Dartmouth College, where is double majors in Earth Sciences and Government. When he's not studying or doing lab work, Grant spends his time playing music -- namely jazz bass -- and performing long-form improvisational comedy with his college improv group.
Kristina Zatarain, Adventure Guide (Counselor)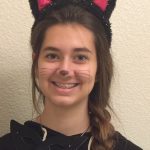 Kristina Zatarain is thrilled to be joining Adventures in Writing for her first time as an Adventure Guide! Currently a student at San Francisco State, she plans to stop climate change, starting by earning her degree in Environmental Science. A Principal's Honor Roll student looking to continue her academic success, Kristina is hardworking and dedicated to her work - whether it be writing essays or playing games with summer campers. Outside of school, Kristina is a complete book fanatic and an animal lover who often combines those passions by speeding through fantasy novels beside her beloved cats. Kristina also enjoys spending time with her six-year-old cousin, particularly when channeling her inner artist and drawing pictures for them to color. Kristina has taken numerous dance and musical theater classes for eight years and loves having fun with fellow performers of all ages. She can't wait to meet her new campers and create a wonderful experience for them to remember!
Kayla Carter, Adventure Guide (Counselor)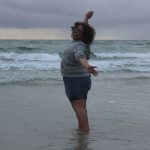 This is Kayla's first year as an Adventure Guide at AIW, and she couldn't be more excited! She's about to start her last year of college at UC San Diego studying marine biology. She likes to say the ocean is the love of her life and hopes to work in conservation studying marine mammals after she graduates. If you want to hear any random facts about ocean life, Kayla's your girl! When she's not in class, Kayla enjoys doing theatre and playing Quidditch (yes, the sport from Harry Potter!).
Ashley Thigpen, eBook Ranger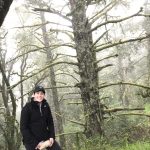 "You can make anything by writing."- C.S. Lewis
I am super excited for my first year with Adventures in Writing Camp! I received my degree in Education from the University of Illinois at Chicago. After graduating I taught 8th grade math for Livermore Valley. This coming year I will be making a big change to teaching the 4th grade in Daly City. When I am not busy in the classroom I continue my love for the sport of soccer by coaching a girl's soccer team. I enjoy being able to have fun with children inside and outside of the classroom, which is why I am so enthusiastic to be able to be part of the Adventures in Writing Camp this summer.
Amanda Ryan, eBook Ranger
Amanda is a Teacher at Workshop Education in Hillsborough and currently writes curriculum for innovation units for their 2017-2018 school year. Prior to Workshop, she was a first grade teacher and had a blast working with her students to publish their first books on the iPad and beyond! Amanda holds her Multiple Subjects Teaching Credential as well as an Early Childhood Credential from San Francisco State University. She lived in Hawaii for five years where she received her BA in Studio Arts at UH Manoa. Besides art making and creative writing, she loves sailing and snorkeling!
Emily Stack, Secretary of Shenanigans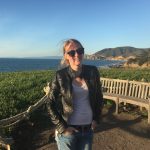 Hey! This is Emily's third year as an Adventure Guide at Adventures in Writing Camp. She's a fourth-year English major at UC Davis minoring in women's studies. When she's not in class, she's working as the editor-in-chief of The California Aggie, UC Davis' student-run newspaper. She's a Bay Area native, beach bum, voracious reader, Shakespeare nut, and caffeine-based life form. The only thing she loves more than reading and writing is teaching other people to love reading and writing!
Lark Leet, Supervised Play Supervisor
Lark was raised in Palos Verdes California and has been living in the Bay Area for the last 26 years. She is a mother of three boys one via adoption. She has also been a foster mother and an educator for 15 years. Having graduated from California State University, East Bay, she currently pursuing a master's degree in Special Education. While in college she volunteered with the AmeriCorps program for low income and at-risk children. That is where she realized her passion for working with children and wanting to make a difference in their lives. She loves working with students and being part of their wonderful educational journey. In her free time, she enjoys reading, baking, playing the didgeridoo, going to the opera, cheering for the SF Giants and spending time with her husband and children.
Clariss Bolanos, Supervised Play Scout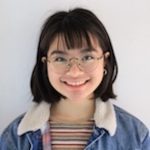 Hi there! My name is Clariss Bolanos and I am so excited to be working as a Supervised Play Scout this summer. I am an 11th grade student at Aragon High School in San Mateo, and will be working at Burlingame Intermediate School. I was a volunteer with the program, Reading Partners, where I had the opportunity to help elementary-school students with their reading comprehension and writing skills. I am happy to be working with a program dedicated to expressing creativity through the art of writing. Some of my hobbies include playing my guitar and ukulele, drawing, and painting.