Burlingame | 07/09/2018-07/20/2018
Burlingame Intermediate School


PRICING (2-WEEKS)
Note: All prices shown are for TWO-WEEKS of camp.
$859 Tuition
Tuition includes all instruction, activities and materials. It also includes two camp t-shirts, which should be worn daily. Lunch is NOT included.
Add-Ons
$70 – Morning Supervised Play (8am – 9am)
$140 – Afternoon Supervised Play (3pm – 6pm)
$100 – Daily Lunch & Snack
$6 – Extra camp t-shirt (2 shirts are included with your registration)
$6 – Extra camp CD (1 CD is included for each child registered)
Discounts
Family Discount:
$20 off per camper for 2 members of the same family
$30 off per camper for 3 members of the same family
$40 off per camper for 4 members of the same family – please contact us to register 4 or more members of the same immediate family
1715 Quesada Way, Burlingame, CA 94010
07/09/2018 – 07/20/2018 (M-F, 9am – 3pm)

Supervised play available 8am-9am and 3pm-6pm for an additional charge.
Adventures in Writing Camp is excited to return to Burlingame this summer with all new curriculum! This location will have first grade, elementary, and middle school programs! Our team of credentialed teachers, musicians and college students is ready to help new campers build confidence and fall in love with writing, and help returning campers continue to develop as writers!
Only 3 spaces remaining in 1st grade!
Only 3 spaces remaining in 2nd grade!
3rd Grade is FULL for this camp!
Click HERE to be added to the waitlist.
Only 4 spaces remaining in 4th grade!
Only 3 spaces remaining in 5th grade!
Only 2 spaces remaining in 6th grade!
Only 5 spaces remaining in 7th grade!
Only 2 spaces remaining in 8th grade!


Camp Staff
MEET THE TEAM
Deborah Mar, Site Administrator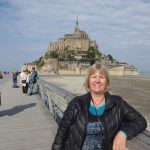 Dr. Mar is a recently retired school administrator/teacher. She has been an educator for over 30 years and has two Master's degrees (go Cal!) and a doctorate in Organizational Leadership from the University of La Verne. Her hobbies include adventure travel and writing, which she shares through her blog, DebVentures.com. She is excited to be joining the Adventures in Writing Camp staff, and is excited to assist campers become published writers this summer!
Piper Walker, Writing Ranger (Middle School)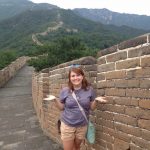 This is Piper's second year at Adventures in Writing and she is excited to be returning as a Middle School Writing Ranger in Burlingame!
Piper currently teaches 7th grade math and 8th grade science in Santa Ana and she loves it. Middle school is a crazy time of transition in a student's life, and Piper is so grateful to get to be a part of it. She loves cheering her students on and supporting them. She also loves teaching them how to write and express themselves through their writing.
When she is not teaching, Piper enjoys spending time with family, traveling, reading and writing! She has traveled around the world and has been inspired to integrate travel stories into her writing portfolio.
Theresa Yob, Writing Ranger
Teaching Creative Writing rocks her world! Whether it's one-on-one teaching individual students how to begin an exciting original story or guiding a group of third graders in creating their own customized travel brochures, Theresa is amazed and thrilled to experience their stories, dreams, and visions then help them to capture these on the page. This past school year, Theresa worked with sixth graders on writing personal and unique stories at a Middle School in South San Francisco. She's prepped up and ready for a new adventure at Adventures in Writing Camp this summer! This is her third year with AIW Camp where she uses everything she learned from her M.A. in English/Creative Writing (SFSU, 2001) and her Teacher Credential training (NDNU) to guide young writers to create a book of their own! She's also taught Adult classes in Journals and Memoirs in San Francisco, Millbrae, Burlingame, San Mateo and online.
Amanda Ryan, Writing Ranger (1st Grade)
Amanda is a Teacher at Workshop Education in Hillsborough and currently writes curriculum for innovation units for their 2017-2018 school year. Prior to Workshop, she was a first grade teacher and had a blast working with her students to publish their first books on the iPad and beyond! Amanda holds her Multiple Subjects Teaching Credential as well as an Early Childhood Credential from San Francisco State University. She lived in Hawaii for five years where she received her BA in Studio Arts at UH Manoa. Besides art making and creative writing, she loves sailing and snorkeling!
Erin Flathers, Writing Ranger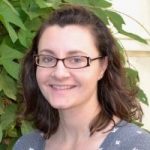 Erin Flathers is very excited to be starting her first session at Adventures in Writing Camp as a Writing Ranger. She currently teaches 5th grade at Orion Alternative School in Redwood City. Previously, she taught 2nd grade in Los Altos and 3rd and 4th grade in San Mateo. Erin holds a M.A. in Curriculum and Instruction and a Multiple Subject Credential from the Bay Area Teacher Training Institute (BATTI), a two-year teacher residency program affiliated with the University of the Pacific. Erin enjoys teaching every subject, but writing instruction holds a special place in her heart; she loves helping her students bring their stories to life!
Megan Cisneros, Adventure Guide (Counselor)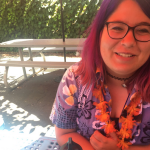 This is Megan's third year at AIW, and she is so stoked to be back! She is in her third year of college, majoring in Elementary Education and minoring in Criminology. She hopes to teach kindergarten or first grade, or possibly work in the Juvenile Justice field. During the school year she works as a counselor for YMCA's after-school program. Megan loves walking her four dogs, reading, dancing, going to the beach, and glitter. She is very excited meet all the new campers and see some returning faces!
Grant McCord, Adventure Guide (Counselor)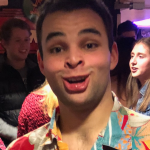 Grant McCord has been known to crack a joke or two in his day. Still, he never let this keep him from doing the two things he loves most: learning and writing. In fact, he's found that his sense of humor can come in handy when he's working in the classroom. From in-class presentations to term projects, Grant always tries to squeeze in a few laughs.
Grant attends Dartmouth College, where is double majors in Earth Sciences and Government. When he's not studying or doing lab work, Grant spends his time playing music -- namely jazz bass -- and performing long-form improvisational comedy with his college improv group.
Elena DeNoia, Adventure Guide (Counselor)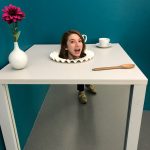 Your friendly neighborhood Elena is back! She is a fourth-year student at UC Santa Cruz (Go Banana Slugs!) studying History and Anthropology. Elena hopes to one day get her PhD and work at the archives in Washington D.C. Elena was an Adventure Guide with AIW Camp for the past two summers and loved it so much she just HAD to come back! In her spare time, she likes to read, play soccer, and sing Disney songs with her friends!
Dylan Portillo, Adventure Guide (Counselor)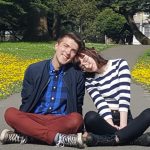 Dylan is a student at the University of California Los Angeles. His major is currently undeclared, but he's interested in pursuing a mixed degree of Geography with a focus on environmental policy! Other fun facts is that Dylan was heavily involved in the drama department at his high school and has continued his passion through his work in UCLA's Hooligan Theatre Company. He has worked with Adventures in Writing Camp, but has also volunteered at many Rotary Leadership camps as a camp counselor. Dylan is extremely excited to be an Adventures in Writing Camp Team Member!
Emily Stack, Secretary of Shenanigans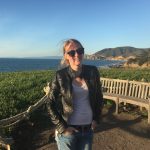 Hey! This is Emily's third year as an Adventure Guide at Adventures in Writing Camp. She's a fourth-year English major at UC Davis minoring in women's studies. When she's not in class, she's working as the editor-in-chief of The California Aggie, UC Davis' student-run newspaper. She's a Bay Area native, beach bum, voracious reader, Shakespeare nut, and caffeine-based life form. The only thing she loves more than reading and writing is teaching other people to love reading and writing!
Lara L. Montoya, SuperPlay Supervisor, Supervised Play Supervisor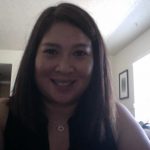 Lara is a Mental Health Therapist at Peninsula High School in San Bruno. Lara received her Master's of Science in Clinical Psychology from Notre Dame de Namur University in Belmont and has her Certification in Forensic and Correctional Psychology from Palo Alto University. Lara has over a decade of experience and enjoys working with youth both as a therapist and educator.Lara LOVES sports and is excited to provide artistic and athletic activities to our campers to end their day.
Malia Montoya (Super Scout), Supervised Play Scout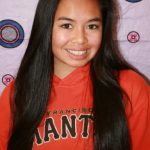 Malia is a junior at Burlingame High School and is a Burlingame Intermediate alumni. She has a love for sports and physical activity. She is a junior in high school and she plays volleyball, basketball, and softball. Malia also likes to be creative by drawing and painting during her freetime. In the past year Malia was a leader for a confirmation class containing 100 eight graders, participating in many activities both focusing on teamwork and having fun. She was awarded M.V.P my sophmore year for softball, and was the leading scorer for basketball. In softball Malia is an infielder, and a pitcher and in basketball her position is a power forward or she can also be a point guard. In volleyball Malia can be an outside hitter or play as a middle. During the weekends Malia and her friends like to go shopping or explore new places to eat. Malia's favorite subject in school is English because she likes to write. Malia attends Burlingame High school.
Brianna Grossman, Supervised Play Scout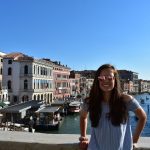 Brianna loves sports, dogs, Bay Area sports teams, art and writing!