Walnut Creek South | 07/30/2018-08/10/2018
The Seven Hills School


PRICING (2-WEEKS)
Note: All prices shown are for TWO-WEEKS of camp.
$819 Tuition
Tuition includes all instruction, activities and materials. It also includes two camp t-shirts, which should be worn daily. Lunch is NOT included.
Add-Ons
$70 – Morning Supervised Play (8am – 9am)
$140 – Afternoon Supervised Play (3pm – 6pm)
$100 – Daily Lunch & Snack
$6 – Extra camp t-shirt (2 shirts are included with your registration)
$6 – Extra camp CD (1 CD is included for each child registered)
Discounts
Family Discount:
$20 off per camper for 2 members of the same family
$30 off per camper for 3 members of the same family
$40 off per camper for 4 members of the same family – please contact us to register 4 or more members of the same immediate family
975 North San Carlos, Walnut Creek, CA 94598
07/30/2018 – 08/10/2018 (M-F, 9am – 3pm)

Supervised play available 8am-9am and 3pm-6pm for an additional charge.
Adventures in Writing Camp is excited to come to The Seven Hills School this summer with all new curriculum! This location will have first grade and elementary programs! Our team of credentialed teachers, musicians and college students is ready to help new campers build confidence and fall in love with writing, and help returning campers continue to develop as writers!
1st Grade is FULL for this camp!
Click HERE to be added to the waitlist.
Space available in 2nd grade!
Space available in 3rd grade!
Space available in 4th grade!
Only 3 spaces remaining in 5th grade!





Camp Staff
MEET THE TEAM
Rasheedah Jones, Site Administrator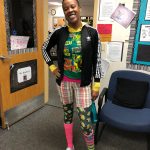 "Rashida Jones, the actress from Parks and Rec?"
Nope, sorry, wrong Rasheedah Jones! I know, I know, what a shame, but I promise you she's a whole lot cooler!
When she's not jumping out of planes, climbing mountains, watching baseball, playing soccer, or traveling around the world, she is shaping and inspiring the young minds of 4th and 5th graders. Rasheedah is going on to her fourth year of teaching a 4/5 combo class in the New Haven School District. She received her BA in Liberal Studies, Teaching Credential, Masters in Curriculum, and Masters in Reading & Language from Cal State East Bay. And that's not all, she is putting her Curriculum Masters to use, and is currently writing a Social Emotional Learning curriculum for upper grade students! Wooooo that's a lot! This will be Rasheedah's first year at AIW as a Site Administrator, and writing teacher, in hopes to many more years sharing her love of writing and teaching to students.
PS. Her favorite spirit day at school is mismatch day ...*hence the photo*
Amy Smoller, Writing Ranger (1st Grade)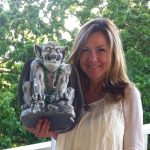 When she first stepped onto the shuttle bus that took her from the US State Department to Marymount University in Arlington, Virginia, little did she know what excitement lay ahead. Although she originally wanted to pursue a teaching career in German, she received her Master's Degree and Multiple Subject Credential in Education and later her Single Subject Social Studies Credential. She has taught nearly every subject and grade in the San Ramon Unified School District for more than 27 years. Fortunately, circuitously, although the German language was no longer being taught in most schools, she did finally get the opportunity to become a tutor. Growing up, her favorite dinosaur was always the Thesaurus. Her passion for teaching writing comes from having professional writers as parents. As thesaurophiles, they imparted the joy and value of finding the perfect word for the perfect moment. Amy often entered her stories in writing contests, and on occasion she even won! Of course, she had many exciting experiences to draw from, including her bit parts in two major Hollywood films while living in Vienna, Austria. Years later, while in graduate school, she was given the honor of presenting her research paper on reading acquisition at the National Reading Conference in Palm Springs. A return AIW Ranger, Amy is a mother of three amazing young men, with a passion for live music, camping and the outdoors, hiking, biking, and travel. She lives in Oakland where she enjoys the beautiful Lake Merritt with its abundance of happy people. Currently, she is busy working on her next project: her plan to take the thesaurus off of the endangered list.
Fordy Shoor, Entertainment Ranger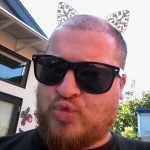 Fordy is excited to bring another summer of shenanigans back to AIW camp. He is a double English degree holder, with a B.A. from UC Berkeley and an M.A. from CSU East Bay. He works as an academic coach at the College Link Program with adult students on the ASD spectrum, and as an Extended Daycare Assistant at Black Pine Circle School in Berkeley. As a writer, he finds the small stuff most challenging, such as the finding the right word and drafting (I mean revising. No, changing. Actually, I meant drafting. Yes, that's it! Drafting); his interests lie in short fiction, poetry, and essays. He has facilitated writing workshops and acted as an editor on literary magazines. In his free time, Fordy adores being with his cats, his bass guitars, friends, garden, kitchen, concerts and books. He's passionate about both creative writing and literacy, and proud to be contributing to the summer retention rate for young learners.
Paul Adan, Adventure Guide (Counselor)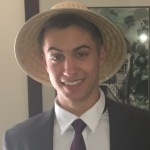 Paul is currently studying electrical enineering at Boston University. While on the east coast, he helps out with children's Sunday school, singing songs and playing games with the kids. Paul loves spending time with his nine younger nieces and nephews, who love to go hiking. Hobbies include playing piano, camping, and cooking.
Kylie Alberts, Adventure Guide (Counselor)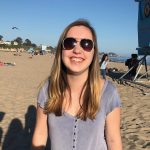 Kylie Alberts is very excited to embark on her first adventure in Adventures in Writing Camp. She is a rising sophomore at Union College where she is majoring in Neuroscience. Kylie loves working with kids and has spent several summers babysitting and teaching kids how to swim on her local swim team. So, she is excited for the many memories she will make this summer at Adventures in Writing Camp. "Adventure is out there!" -Up
Katie Pfotzer, Adventure Guide (Counselor)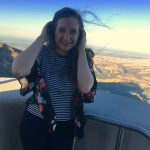 Katie Pfotzer is a freshman at Taylor University majoring in Professional Writing. She has spent many years leading AWANA groups and enjoys spending time with her six younger cousins. While in high school, Katie had the distinct pleasure of captaining her debate team and editing her senior yearbook. When she is not embarking on adventures in writing, she enjoys reading, writing, listening to music, and planning adventures with her friends and family.
Brennan DeFrisco, eBook Ranger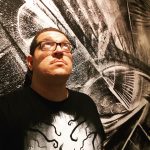 Brennan DeFrisco is a poet, spoken word artist & educator from the San Francisco Bay Area. He's been a National Poetry Slam finalist, a runner-up for the Drake University Emerging Writer Award, and Grand Slam Champion of the Oakland Poetry Slam. He's the author of A Heart With No Scars (Nomadic Press) and serves as Poetry Editor on the masthead of Lunch Ticket. He facilitates writing and performance workshops as a teaching artist through California Poets In The Schools, Bay Area Creative, Writopia Labs, and Poetry Out Loud. His work has been published in Words Dance, jmww journal, Button Poetry, Gemini, and elsewhere. He holds an MFA in Creative Writing from Antioch University Los Angeles.
Lucy Conner, Secretary of Shenanigans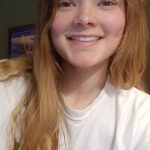 Lucy Conner loves to read, write, and be active. Lucy was on the swim and ski team growing up. She loved the coaches and the organization in itself; in fact, she loved the pool in general. She became inspired to coach swimming. So, she volunteered at a program called Sea Serpents. She also became a lifeguard so she could spend even more time at the pool (: Later, she decided to coach Ski Team at Squaw Valley in Lake Tahoe as well! Lucy currently attends the University of Colorado Boulder where she studies Integrative Physiology. Lucy can't wait to share her love for writing and creativity!
Caitlyn McWilliams, Supervised Play Supervisor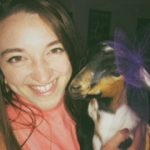 Hello! I am an active, intuitive and compassionate person with a bachelors degree specializing in speech and language development. Recently, I have relocated to the Bay Area from Wisconsin where I spent my time as a nanny, volunteering on an animal sanctuary and also as a literacy tutor for refugee families. My favorite fun activity is called jam skating; which is basically dancing on those old-style quad skates! Looking forward to an enriching and enchanting summer together! Let's go AIW!
Jade Wong, Supervised Play Scout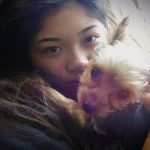 Jade Wong is a spirited and silly individual. She loves music, animals, and dancing. She is ready to learn and is interested in almost anything! Jade is a lover of fantasy and has both read and watched a variety. As a child, she would be found with her nose in a book, reading up six hours in one sitting. Growing up, she spoke in both Cantonese and English. While she is not as fluent in Cantonese now, she is still able to understand and speak conversational Chinese. When she's not reading or watching a show, she is laughing with friends or cuddling with an animal.