Hillsborough | 07/23/2018-08/03/2018
South School


PRICING (2-WEEKS)
Note: All prices shown are for TWO-WEEKS of camp.
$859 Tuition
Tuition includes all instruction, activities and materials. It also includes two camp t-shirts, which should be worn daily. Lunch is NOT included.
Add-Ons
$70 – Morning Supervised Play (8am – 9am)
$140 – Afternoon Supervised Play (3pm – 6pm)
$100 – Daily Lunch & Snack
$6 – Extra camp t-shirt (2 shirts are included with your registration)
$6 – Extra camp CD (1 CD is included for each child registered)
Discounts
Family Discount:
$20 off per camper for 2 members of the same family
$30 off per camper for 3 members of the same family
$40 off per camper for 4 members of the same family – please contact us to register 4 or more members of the same immediate family
303 El Cerrito Avenue, Hillsborough, CA 94010
07/23/2018 – 08/03/2018 (M-F, 9am – 3pm)

Supervised play available 8am-9am and 3pm-6pm for an additional charge.
Adventures in Writing Camp is excited to return to South School this summer with all new curriculum! This location will have first grade, elementary, and middle school programs! Our team of credentialed teachers, musicians and college students is ready to help new campers build confidence and fall in love with writing, and help returning campers continue to develop as writers!
1st Grade is FULL for this camp!
Click HERE to be added to the waitlist.
Space available in 2nd grade!
Only 1 space remaining in 3rd grade!
Only 3 spaces remaining in 4th grade!
Space available in 5th grade!
Space available in 6th grade!
Space available in 7th grade!
Only 2 spaces remaining in 8th grade!


Camp Staff
MEET THE TEAM
Allegra Ceseña, Site Administrator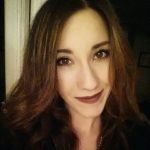 Allegra Ceseña recently earned her Bachelor's Degree in English Literature from California State University, Channel Islands. Since moving to the Bay Area to continue her education, Ms. Ceseña has spent the last 2 years teaching after school enrichment courses through Bay Area community programs for elementary and high school grades. Her experiences paired with her passion for research-oriented writing, interdisciplinary studies, and multicultural literature have led her to continue her education as she works toward earning a English Single Subject Teaching Credential and Master's in Secondary Education in the coming year. Her long term goal is to teach High School Literature here in the Bay Area.
Zoe Marinkovich, Writing Ranger (1st Grade)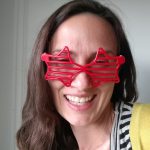 Zoe can often be heard shouting with joy her favorite camp cheer "You Rock! You Rock like a Rock Star!" Zoe loves cheers, games and camp more than anything in this universe. She has been a camp counselor for more than 20 years. During the "off season," you can find her in a classroom. She has taught second grade as well as middle and high school levels. She is a credentialed teacher with a Master's degree in Education from San Francisco State University and a doctorate in International and Multicultural Education from the University of San Francisco. She has taught writing at almost every grade level including helping graduate students with their dissertations. She loves to help students stay motivated through revisions and reach for the stars.
Erin Flathers, Writing Ranger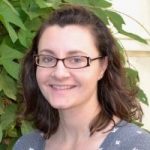 Erin Flathers is very excited to be starting her first session at Adventures in Writing Camp as a Writing Ranger. She currently teaches 5th grade at Orion Alternative School in Redwood City. Previously, she taught 2nd grade in Los Altos and 3rd and 4th grade in San Mateo. Erin holds a M.A. in Curriculum and Instruction and a Multiple Subject Credential from the Bay Area Teacher Training Institute (BATTI), a two-year teacher residency program affiliated with the University of the Pacific. Erin enjoys teaching every subject, but writing instruction holds a special place in her heart; she loves helping her students bring their stories to life!
Clare Reiland, Writing Ranger (Middle School)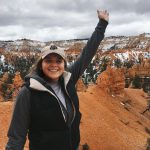 Clare is SO excited for camp!! She is an Orange County native, but she currently lives in San Francisco, where she is pursuing a Master's Degree in Teaching and Single Subject Credentials in English and Social Science at the University of San Francisco. She originally moved to the Bay Area to pursue her Bachelor's Degree at Santa Clara University. Clare's been a part of various classrooms up and down the Peninsula, but she currently calls Francisco Middle School her home base during the school year. Outside of the classroom, she enjoys listening to music, hiking, traveling, eating ALL the delicious food the Bay Area has to offer, and (of course) writing and listening to podcasts! She's excited to meet the campers, and to have a great summer at AIW!!
Kate Matheson, Entertainment Ranger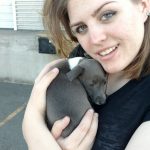 Kate Matheson is a recent Graduate from the San Francisco Conservatory of Music. She loves to sing, act, and play games! She loves creativity and can't wait to put her entertainment skills to use to bring the joy of writing to campers!
Dana Frankel, Adventure Guide (Counselor)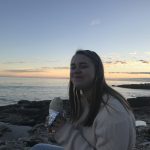 This is Dana's first year at AIW and she is so excited for camp! She's finishing her first year at UC Santa Cruz as an Environmental Studies major. She can't wait to help kids improve their writing skills while sharing her passion for music and the arts.
Zuulunegshiglen (Ellen) Batsuuri, Adventure Guide (Counselor)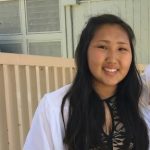 Ellen Batsuuri is entering her junior year at Aragon High School where she has been enrolled in the Leadership class for two years as well as Class of 2020 President for both her freshman and sophomore years. She will also be Aragon's Associated Student Body Secretary for this upcoming year. She is very passionate and loves to volunteer with her school's Key Club. This is her first time at AIW and is looking forward to it!
Elina Smith-Leitch, Adventure Guide (Counselor)
I am an outgoing person always looking for a new adventure and ways to help others. I enjoy helping people with things that I have experience, especially things that involve creativity and imagination.
Brenda Hidalgo, Adventure Guide (Counselor)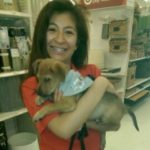 Brenda is an excited adventure guide ready to help your kid have a fun and educational experience with Adventures in Writing!
Brenda has a Bachelor's Degree in Psychology and has been a trauma counselor for two years. She is passionate about making a positive impact on the world. She has experience helping kids from the ages of 5-14 improve their language skills and confidence.
She loves having fun! Some of the things she likes to do are: relax, read, write, and exercise. She loves the environment and sharks!
Alyssa Castillo, Adventure Guide (Counselor)
Hi! My name is Alyssa Castillo and this is my first summer with Adventures in Writing Camp. I am a second year at UC San Diego majoring in General Biology, with the hopes of becoming a pediatrician. In my free time, I enjoy playing soccer, running, listening to music, and spending time with family and friends. I am excited to be part of the Adventures in Writing Camp and can't wait to meet everyone!
Jordan Chau, Adventure Guide (Counselor)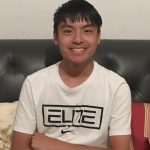 Jordan just finished his first year at UC Riverside where he studies Business Economics. Jordan is a bit on the wacky side, but is very fun and chill to be around. He loves to laugh and give anything a shot. He likes to learn about what interests him. He enjoys playing video games and listening to all kinds of music. He is intrigued by poems and spooky mysteries. I am very excited to have fun at Adventures in Writing Camp!
Adrienne Shockey, eBook Ranger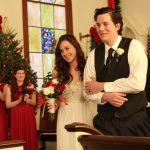 Adrienne has been teaching Special Education for the past 5 years. She was born and raised in Vacaville, California, but has also lived in Lewiston, New York, Aptos, California, and Rock Springs, Wyoming! She is new to the Redwood City area and will be teaching as a Special Education & Reading Intervention teacher this fall. Her favorite part of teaching is being a positive role model and laughing with her students every day. When she's not at school, Adrienne loves to swim and be with her husband and family. She has a cat named Duke and LOVES superheroes (especially Batman!). Welcome Adrienne to her first summer at Adventures in Writing Camp!
Gina McIntyre, eBook Ranger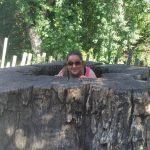 I am a teacher who is still a child at heart! I've had a wild imagination ever since I was a little kid, and as an adult it still continues to run wild. When I visit my parents, I enjoy reading the journals I wrote in as a child, and re-imagining the vivid worlds I created with my pen and paper. I come from a family who loves to laugh, and I try to see the humor in most things. You can often catch me singing while doing the dishes or driving in my car!
Caitlyn Liu, Secretary of Shenanigans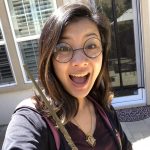 Caitlyn is about to embark on her second year of college at UC Davis. She studies English and Communications and intends to pursue a minor in Professional Writing. Her first year was jam-packed with writing for Her Campus, an online collegiate blog, planning UC Davis Picnic Day, and updating her personal blog, Caitlyn Unabridged.
At Dougherty Valley High School, she was apart of the Leadership class and was Student Body Secretary her senior year. In addition, she was heavily involved with ConnectEd, an after-school tutoring program for elementary aged students.
Caitlyn LOVES to read and write. Her favorite all-time series is, of course, Harry Potter! This is her first year as Secretary of Shenanigans and she is uber excited to join the team!
Kevin Polonsky, Supervised Play Supervisor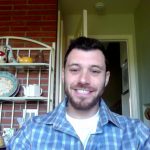 My name is Kevin and I'm 29 years old. I was born in Redwood City and grew up in Foster City. I graduated from Burlingame High School and Cal State University Northridge (COMS, 2013). I began teaching over 3 years ago and it's been the best path that I could've chosen. In my free time, I write (many subjects) and study as much world history as possible; so motivating students about the importance of education comes standard.
Besides writing and other related academic fields, I'm a huge advocate of physical fitness/education. That obviously includes team and individual sports. I think there's a lot to be learned about life through sports. Meanwhile, exercise in general helps us mentally feel better which leads to improvements in the classroom. Friendships are often made in school and in sports, so I do my best to make sure all kids get involved in games played at school. I hope to teach English, History and Creative Writing while coaching a sport(s) team for a school in California in the near future.
My goals for the students at camp are that their writing makes progress and that they start to generate more excitement towards writing. It's such an important skill and a positive activity that is ageless. When a student has a passion for writing, I truly believe that they see the world with clearer observations and more depth. Creativity and expanding ideas in writing makes students think critically at a young age. Writing helps students understand current events, connects them to traits of sympathy/empathy and philanthropic events with good people. I want to be a role model for all of the students and I will do everything in my power to make this the best camp ever for your child.
Matthew Barber, Supervised Play Scout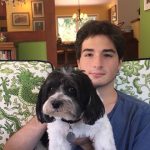 An rising senior at Woodside Priory School in Portola Valley, Matthew has always loved to write and read. In middle school, he raced through the entire Harry Potter series, and his interest in reading and writing has continued to grow. Matthew has participated in honors english courses throughout high school, and plans on taking AP literature in the upcoming school year.
Matthew loves working with kids, and recently he completed his second year as a counselor at a local sports camp. He plays both school and club soccer, and when he's not reading or writing, can often be found out on a soccer field, kicking a ball.