Lafayette | 06/18/2018-06/29/2018
Contra Costa Jewish Day School


PRICING (2-WEEKS)
Note: All prices shown are for TWO-WEEKS of camp.
$819 Tuition
Tuition includes all instruction, activities and materials. It also includes two camp t-shirts, which should be worn daily. Lunch is NOT included.
Add-Ons
$70 – Morning Supervised Play (8am – 9am)
$140 – Afternoon Supervised Play (3pm – 6pm)
$100 – Daily Lunch & Snack
$6 – Extra camp t-shirt (2 shirts are included with your registration)
$6 – Extra camp CD (1 CD is included for each child registered)
Discounts
Family Discount:
$20 off per camper for 2 members of the same family
$30 off per camper for 3 members of the same family
$40 off per camper for 4 members of the same family – please contact us to register 4 or more members of the same immediate family
955 Risa Road, Lafayette, CA 94549
06/18/2018 – 06/29/2018 (M-F, 9am – 3pm)

Supervised play available 8am-9am and 3pm-6pm for an additional charge.
Adventures in Writing Camp is excited to return to Contra Costa Jewish Day School this summer with all new curriculum! This location will have first grade, elementary, and middle school programs! Our team of credentialed teachers, musicians and college students is ready to help new campers build confidence and fall in love with writing, and help returning campers continue to develop as writers!
We are very appreciative of our host, the Contra Costa Jewish Day school, for allowing us to bring Adventures in Writing Camp to the Lafayette community this summer. The school is associated with the synagogue, and the school keeps kosher. Out of respect to the wishes of our host, we ask that ALL MEALS AND SNACKS be eaten outside. Additionally, they have asked that all campers and staff refrain from bringing ham or other pork products on campus for the duration of the camp.
Only 3 spaces remaining in 1st grade!
Only 5 spaces remaining in 2nd grade!
Space available in 3rd grade!
Space available in 4th grade!
Space available in 5th grade!
Only 4 spaces remaining in 6th grade!
Space available in 7th grade!
Only 4 spaces remaining in 8th grade!


Camp Staff
MEET THE TEAM
Rachel Stacy, Site Administrator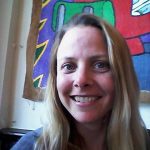 Rachel is a former staff writer for daily newspapers, including the San Mateo County Times, the Hayward Daily Review and the Oakland Tribune. She has also written and produced pieces for KQED public radio, and her plays were 2nd choice audience and critics favorites at the Fringe of Marin One-Act Play Festival. She has directed after-school academic programs on the Peninsula, substituted in Oakland public schools and tutored students of all ages at Laney College. She teaches beginning piano, ukulele, guitar and plays fiddle. She loves writing her own songs and jamming with other musicians. She has a degree in English Literature from the University of Maryland. Rachel writes to relive her experiences, understand them and create new ones. She has also been a Writing Ranger and Site Administrator with Adventures in Writing Camp. She is excited to be a part of infusing the joy of writing and storytelling with campers!
Shayna Citrenbaum, Writing Ranger (Middle School)
Megan McFarland, Writing Ranger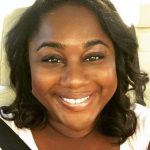 Megan is a huge fan of track and field, HGTV, and traveling. When she's not cheering from the stands, or running through an airport, she's teaching 9th graders how to be stellar students, and giving them all of the information that the need to get into college. Megan received her degree in Psychology from the University of California, Riverside, and her Master's degree from St. Mary's College of California. She started her teaching career as an education specialist in Oakland, California. Now, she teaches high school students in Dublin, where she also coaches discus and shot put. As a former UC Berkeley Explorer camp counselor, Megan developed a love for helping young students transition into elementary school by sharpening their social, and gross motor skills over summer. More recently, she has also taught leadership classes for middle school students for two summers where a game of human hungry hungry hippos became a popular end-of-session activity for the young scholars. Her teaching career has taught her that students love to have fun while learning!
Chloe Barfod, Adventure Guide (Counselor)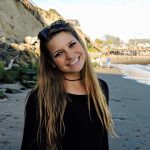 Chloe Barfod, Adventure Guide (Counselor) Chloe loves to have fun and be creative. She is studying education at the University of Oregon to become an elementary school teacher to fulfill her passion for kids! She is always looking for new ways to make learning more fun and enjoyable. She loves to make people laugh and to have a good time. Learning is very important to her, but she also believes that having fun while learning is equally important. Chloe was a dance instructor during her high school years at Dance Connection Performing Arts Center in Concord, which contributed to her passion for teaching children. When she hears music, she can't help but dance!
Morgane Sloan, Adventure Guide (Counselor)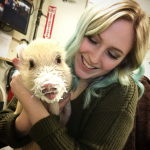 Morgane spends most of her free time in nature. She loves to hike, camp, and travel. When she's not exploring the great outdoors you can find her with her pet pig, Ollie.
Morgane is a graduate of Paul Mitchell the School -East Bay and is a licensed cosmetologist. This summer she is taking a break from her career as a hair and makeup artist to become an Adventure Guide. She is excited to create a enjoyable learning experience for the campers of AIW.
Incorporating art into education is important to Morgane. At an early age, she was enrolled in multiple music and public speaking classes. These programs taught her core values, such as responsibility and communication skills.
Morgane can wait to help the campers use their big imaginations in a productive manner while having fun along the way!
Alexis Miller, Adventure Guide (Counselor)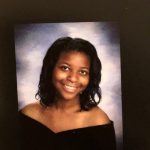 Hello everyone!My name is Alexis Miller and I am currently a college student at Santa Clara University. There I study, English Literature, French, and Linguistics. I have been tutoring for the past 6 years. I am so excited to spend the summer with all of you!
Devika Sood, eBook Ranger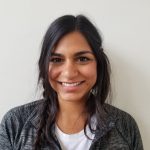 Hi, my name is Devika Sood. I am a credentialed teacher, and will be starting my 5th year of teaching this Fall. Before teaching, I was a Youth Developer for 5 years, working in a non-profit called Circle of Sisters, Americorps, and Boys and Girls Club. I am currently teaching 4th grade at a public school in Petaluma, CA. I taught Kindergarten for 3 years prior. Being an elementary school teacher is wonderful because I get to incorporate song, movement, drama, gestures, choral reading and more into a lesson to make it more comprehensible and understandable to my students. The students help me come up with gestures and movements to help us remember new terms or vocabulary, for example, which makes learning more meaningful, engaging, and fun! I am excited to lend my skills to AIW and be a part of this incredibly creative and innovative team. In my role as an eBook Ranger, I am looking forward to building up my campers confidence as story tellers, developing their skills in narrative writing, and facilitating their creativity as they publish their very own original story book.
Mari Villanueva, Secretary of Shenanigans
Meet our Secretary of Shenanigans, Mari! Mari is in school for Interior Design, but when she;s not in school, she's always trying to travel thee world and learn different cultures, foods, and languages. She finds that reading and writing really strengthens our communication skills and that anything can be solved by great communication and understanding. Mari currently knows four languages and doesn't plan to stop there. Just like Mari's growing thirst to learn about other countries, children have a natural desire to learn and often finds herself amazed by their brain power and imagination! As a former kid's entertainment coordinator and Disneyland cast member, Mari was able to see happiness everyday and plans to bring that same happiness to Adventures In Writing summer camp!
Matthew Markavage, Supervised Play Supervisor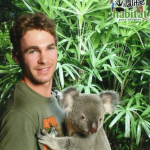 I attended college at the University of Redlands where I studied Biology, Ecology and Chemistry. I received my B.S. degree in Environmental Science. I have a life-long passion for marine science, Environmental animal and biology science as well as teaching and working with youth. I have worked in animal care, as a Biologist and as a teacher/mentor. Some of the cool animals I have cared for include lemurs, snakes, raptors, and sea lions (California and Stellar Seal lions). I also had the opportunity to handle a Burmese python. I love to learn and I enjoy being active sports and the great outdoors.
Brittany Brown, Supervised Play Scout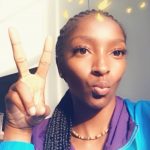 I attend San Jose State University trying to recieve my BA in the studies of Philosophy. I run track and field for SJSU. I am a very optimistic smart individual. I love going out and hanging with my friends. I tend to get overly happy. I try my hardest to succeed and be a great individual to those around me. I love doing whatever I can to make someone smile. I plan to be a mentor for the young, show them that all their dreams can come true.