Atherton | 07/09/2018-07/20/2018
Laurel Upper School


PRICING
$769 Early Registration Price ($799 after 03/30/2018)
Tuition includes all instruction, activities and materials. It also includes two camp t-shirts, which should be worn daily. Lunch is NOT included.
Add-Ons
$70 – Morning Supervised Play (8am – 9am)
$140 – Afternoon Supervised Play (3pm – 6pm)
$100 – Daily Lunch & Snack
$6 – Extra camp t-shirt (2 shirts are included with your registration)
$6 – Extra camp CD (1 CD is included for each child registered)
Discounts
Family Discount:
$20 off per camper for 2 members of the same family
$30 off per camper for 3 members of the same family
$40 off per camper for 4 members of the same family – please contact us to register 4 or more members of the same immediate family
274 Elliott Drive, Atherton, CA 94025
07/09/2018 – 07/20/2018 (M-F, 9am – 3pm)
Supervised play available 8am-9am and 3pm-6pm for an additional charge.
Adventures in Writing Camp is excited to come to Laurel Upper School this summer with all new curriculum! This location will have first grade, elementary, and middle school programs! Our team of credentialed teachers, musicians and college students is ready to help new campers build confidence and fall in love with writing, and help returning campers continue to develop as writers!
Space available in 1st grade!
Space available in 2nd grade!
Space available in 3rd grade!
Space available in 4th grade!
Space available in 5th grade!
Space available in 6th grade!
Space available in 7th grade!
Space available in 8th grade!


Camp Staff
MEET THE TEAM
Chelsey Staley, Site Administrator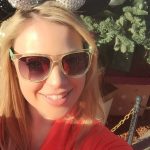 Chelsey's passion is writing! Last year she graduated from Cal State San Marcos University with a Bachelors degree in Liberal Studies and a minor in Linguistics. This past year Chelsey has been part of the Cal State San Marcos Middle Level Teaching Credential program that shows her how to be an excellent Middle school teacher.
While in the credential program she was a part of The Writing Project which takes her passion of writing and shows her specific ways to make writing for students more fun! When Chelsey is not in school you can find her at the beach in sunny San Diego, running around at Disneyland and California Adventure, or exploring at the San Diego Safari Park as she loves to learn more about wildlife. Chelsey looks forward to working with middle school students and share her love of writing with them!