Atherton | 07/09/2018-07/20/2018
Laurel Upper School


PRICING (2-WEEKS)
Note: All prices shown are for TWO-WEEKS of camp.
$859 Tuition
Tuition includes all instruction, activities and materials. It also includes two camp t-shirts, which should be worn daily. Lunch is NOT included.
Add-Ons
$70 – Morning Supervised Play (8am – 9am)
$140 – Afternoon Supervised Play (3pm – 6pm)
$100 – Daily Lunch & Snack
$6 – Extra camp t-shirt (2 shirts are included with your registration)
$6 – Extra camp CD (1 CD is included for each child registered)
Discounts
Family Discount:
$20 off per camper for 2 members of the same family
$30 off per camper for 3 members of the same family
$40 off per camper for 4 members of the same family – please contact us to register 4 or more members of the same immediate family
275 Elliott Drive, Atherton, CA 94025
07/09/2018 – 07/20/2018 (M-F, 9am – 3pm)

Supervised play available 8am-9am and 3pm-6pm for an additional charge.
Adventures in Writing Camp is excited to come to Laurel Upper School this summer with all new curriculum! This location will have first grade, elementary, and middle school programs! Our team of credentialed teachers, musicians and college students is ready to help new campers build confidence and fall in love with writing, and help returning campers continue to develop as writers!
Only 5 spaces remaining in 1st grade!
Space available in 2nd grade!
Space available in 3rd grade!
Space available in 4th grade!
Space available in 5th grade!
Only 5 spaces remaining in 6th grade!
Only 2 spaces remaining in 7th grade!
Space available in 8th grade!


Camp Staff
MEET THE TEAM
Veronica Talton, Site Administrator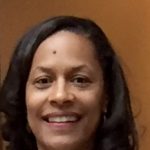 Veronica is new to Adventures In Writing Camp and hails from the east coast. She brings over twenty years of experience as a music educator and teacher leader in grades K-8. Veronica holds a Bachelor of Arts and a Master's of Science in Music and prefers working in summer camps which have a focus on literacy for children. An avid reader, Veronica enjoys singing, science fiction, roller coasters and Phineas & Ferb episodes ("Hey, where's Perry?"). Veronica looks forward to joining the AIW family and bringing her passion for education and advocacy to those she encounters.
Emily Richard, Writing Ranger (Middle School)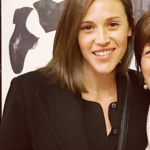 Emily is an English teacher at Tierra Linda Middle School in San Carlos, where she encourages students to invest in the power in stories! She loves the humor and authenticity of young people, and is excited to help our writers grow. To feed her creative side, she also teaches a Zombie Apocalypse Preparation elective once a week! As a student herself, she is currently working towards her Masters in English Literature.
When Emily's not teaching, she enjoys reading, live music, and exploring San Francisco with her dog, Milo. The two of them love to get lost in neighborhoods while listening to a new podcast!
Emily can't wait to read what this year's writers will create!
Nicole Iseppon, Writing Ranger (1st Grade)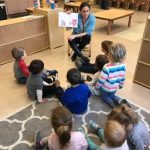 This is Nicole's first year as a writing ranger and she can't wait to start!
Nicole has her Masters Degree in Early Childhood Education from Long Island University in New York, where she grew up. After graduate school Nicole moved to Miami where she met her boyfriend, Edward. After Miami, Nicole moved to DC to support her boyfriends career which eventually led her to San Jose!
During the school year Nicole works as an early childhood educator, specializing in the Reggio Emilia constructivist curriculum. Nicole loves to work with children and thinks the best way to learn is through playful experience.
When Nicole is not working she enjoys spending time exploring with her dog Teddy and spending time with her family including her identical twin sister, Amanda. Nicole is a passionate reader and writer and is working on creating her own book.
Nicole's looking forward to a summer with you!
Kevin Polonsky, Writing Ranger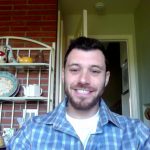 My name is Kevin and I'm 29 years old. I was born in Redwood City and grew up in Foster City. I graduated from Burlingame High School and Cal State University Northridge (COMS, 2013). I began teaching over 3 years ago and it's been the best path that I could've chosen. In my free time, I write (many subjects) and study as much world history as possible; so motivating students about the importance of education comes standard.
Besides writing and other related academic fields, I'm a huge advocate of physical fitness/education. That obviously includes team and individual sports. I think there's a lot to be learned about life through sports. Meanwhile, exercise in general helps us mentally feel better which leads to improvements in the classroom. Friendships are often made in school and in sports, so I do my best to make sure all kids get involved in games played at school. I hope to teach English, History and Creative Writing while coaching a sport(s) team for a school in California in the near future.
My goals for the students at camp are that their writing makes progress and that they start to generate more excitement towards writing. It's such an important skill and a positive activity that is ageless. When a student has a passion for writing, I truly believe that they see the world with clearer observations and more depth. Creativity and expanding ideas in writing makes students think critically at a young age. Writing helps students understand current events, connects them to traits of sympathy/empathy and philanthropic events with good people. I want to be a role model for all of the students and I will do everything in my power to make this the best camp ever for your child.
Kate Matheson, Entertainment Ranger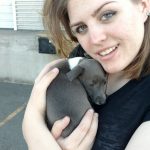 Kate Matheson is a recent Graduate from the San Francisco Conservatory of Music. She loves to sing, act, and play games! She loves creativity and can't wait to put her entertainment skills to use to bring the joy of writing to campers!
Maddie Steinberg, Adventure Guide (Counselor)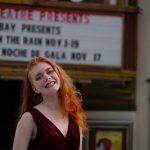 Maddie is a college student who loves the ocean! She is currently majoring in marine biology and plans on volunteering at the aquarium in the future. When she's not at school you can find her playing with her big dog, Gracie; taking a walk with friends; or curled up with a good book. She is super excited to come back to Adventures in Writing for another super fun camp!
Janel Malate, Adventure Guide (Counselor)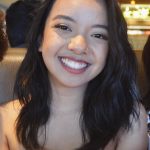 Recent graduate of Abraham Lincoln High School's performing arts department, Janel is brand new to AIW and thrilled to be a part of this team! Janel is an actor, singer, and dancer and an active participant in LOTS of musical theatre. She also works as a performer for Party Princess Productions in San Jose where she has the opportunity to make children's birthday dreams come true every weekend. Some of her favorite hobbies include baking, drawing and, of course, writing. She also absolutely loves anything having to do with kittens, chocolate chip cookies, or Disney. Janel absolutely loves working with kids and cannot be more excited to make memories with everyone in this summer!
Nina Gupta, Adventure Guide (Counselor)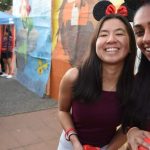 My name is Nina and I am so excited to be here at AIW! I love to swim, dance, and eat and cannot wait for an exciting summer at camp.
Cynthia Starborn, eBook Ranger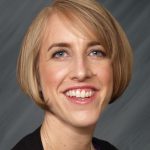 Cynthia Starborn is a life-long teacher and creative writer. She has taught all ages from preschool to high school, in both public and private school settings, and particularly loves working with elementary-age students. Her favorite subject to teach is, of course, creative writing! Cynthia started writing stories and poems at the age of five, and has been published in the anthology "365 Moments of Grace" (2016), as well as the anthology "365 Life Shifts" (2017) and "Goodness Abounds" (2017). Cynthia loves helping students to express their unique voice through writing, and she is excited to support campers in having many magical "Adventures in Writing" this summer.
Adrienne Shockey, eBook Ranger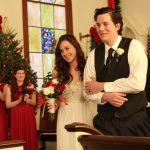 Adrienne has been teaching Special Education for the past 5 years. She was born and raised in Vacaville, California, but has also lived in Lewiston, New York, Aptos, California, and Rock Springs, Wyoming! She is new to the Redwood City area and will be teaching as a Special Education & Reading Intervention teacher this fall. Her favorite part of teaching is being a positive role model and laughing with her students every day. When she's not at school, Adrienne loves to swim and be with her husband and family. She has a cat named Duke and LOVES superheroes (especially Batman!). Welcome Adrienne to her first summer at Adventures in Writing Camp!
Cassandra Bond, Secretary of Shenanigans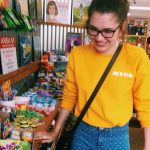 Cassie is an avid cat lover, an artist, and loves to read and write! She is thrilled to be apart of camp this summer and is excited to get to know everyone. She has also been playing the piano for many years, and loves to sing and perform. Cassie also has a passion for art, and focuses on telling a story through her work. She is currently attending Skidmore College where she is pursuing a Studio Arts degree. Cassie is beyond excited to continue to grow her skills in college, and can't wait to have an amazing summer at camp!
Emma Butner, Supervised Play Scout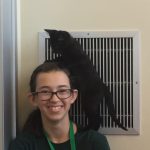 Emma Butner has been published in various places, but when she's not found writing, she is curled up with either her cat or dog reading an intriguing book. Reading is not her only interest, for after school she can also be found on the track throwing herself over hurdles or playing volleyball on a court nearby. As one of five children, she finds herself constantly engaged in a variety of activities, however a favorite of the family is playing numerous hours of board and card games, specifically sorry or Quiddler.
Matthew Barber, Supervised Play Scout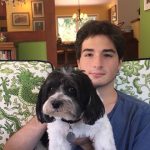 An rising senior at Woodside Priory School in Portola Valley, Matthew has always loved to write and read. In middle school, he raced through the entire Harry Potter series, and his interest in reading and writing has continued to grow. Matthew has participated in honors english courses throughout high school, and plans on taking AP literature in the upcoming school year.
Matthew loves working with kids, and recently he completed his second year as a counselor at a local sports camp. He plays both school and club soccer, and when he's not reading or writing, can often be found out on a soccer field, kicking a ball.