San Jose Almaden | 06/18/2018-06/29/2018
Williams Elementary


PRICING (2-WEEKS)
Note: All prices shown are for TWO-WEEKS of camp.
$859 Tuition
Tuition includes all instruction, activities and materials. It also includes two camp t-shirts, which should be worn daily. Lunch is NOT included.
Add-Ons
$70 – Morning Supervised Play (8am – 9am)
$140 – Afternoon Supervised Play (3pm – 6pm)
$100 – Daily Lunch & Snack
$6 – Extra camp t-shirt (2 shirts are included with your registration)
$6 – Extra camp CD (1 CD is included for each child registered)
Discounts
Family Discount:
$20 off per camper for 2 members of the same family
$30 off per camper for 3 members of the same family
$40 off per camper for 4 members of the same family – please contact us to register 4 or more members of the same immediate family
1150 Rajkovich Way, San Jose, CA 95120
06/18/2018 – 06/29/2018 (M-F, 9am – 3pm)

Supervised play available 8am-9am and 3pm-6pm for an additional charge.
Adventures in Writing Camp is excited to return to Williams Elementary l this summer with all new curriculum! This location will have first grade, elementary, and middle school programs! Our team of credentialed teachers, musicians and college students is ready to help new campers build confidence and fall in love with writing, and help returning campers continue to develop as writers!
Space available in 1st grade!
Space available in 2nd grade!
Space available in 3rd grade!
Only 3 spaces remaining in 4th grade!
Only 3 spaces remaining in 5th grade!
Only 2 spaces remaining in 6th grade!
7th Grade is FULL for this camp!
Click HERE to be added to the waitlist.
8th Grade is FULL for this camp!
Click HERE to be added to the waitlist.


Camp Staff
MEET THE TEAM
Melissa Gallo, Site Administrator
Melissa is looking forward to her fourth year with Adventures in Writing Camp! Melissa is excited to lead as Site Administrator this year, having also been a Writing Ranger and Camp Director in previous years. Helping students write and illustrate their own stories is a lot of fun for her and she finds watching students grow as writers fulfilling! As a veteran teacher of 26 years it is wonderful to be back at camp to be a part of students' growth as they begin to view themselves as authors!
Cynthia MOORE VANDENEYNDE, Writing Ranger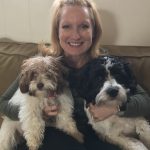 This is my 1st year teaching with Adventures in Writing but my 18th year teaching. I'm so excited to be a part of this amazing camp! I first fell in love with teaching while spending a summer in China after college. I was asked to teach a conversation class at a local university and I was hooked. From there I went on to teach in Spain, Houston, Compton, Los Angeles and San Jose. I earned my Masters Degree in Elementary Education and my credential from Loyola Marymount University in Los Angeles while teaching with the program Teach For America. For the past 12 years I have been teaching in San Jose Unified. I have a special love for writing and helping students share their voice in their writing. On a personal note, I have a husband, two boys, two dogs, a cat, two rabbits, two hens, a parakeet and a Siamese Fighting Fish! Here's to a great summer of writing together!
Kevin Sharp, Writing Ranger (Middle School), Writing Ranger (Middle School)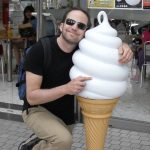 A New Mexico native and first time AIW Ranger, Kevin has previously run creative writing and theatre classes for grade levels from middle school to junior college. Working with young artists to develop their own voices and stories is his favorite part of the job. Kevin's writing resume includes published fiction, screenplays, stage plays, magazine articles, and blogging about the world of comic books; when not writing, he appears on various podcasts or works toward his yearly goal of reading 50 books. Kevin holds a BA in theatre, a Masters in education, and is a survivor of the UCLA screenwriting program.
Deep down, he still thinks that working with apes (his childhood dream) would be the best job in the world.
Cindy De Marco, Writing Ranger (1st Grade)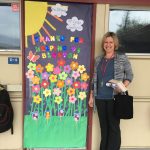 Writing is a powerful tool to express yourself and create positive change in the world. It has so many possibilities that it can be overwhelming for children. That is why it is Cindy DeMarco's favorite subject to teach!
She loves a challenge and loves seeing students grow as writers. Cindy has been teaching K-5 in San Jose Unified for 15 years. This experience allows her to know where students are coming from and where they need to go as writers to progress to the next level of their capabilities. She has also done many summer teaching jobs but this is her first year at Adventures in Writing Camp.
She has a Masters degree in teaching from National University after getting her Bachelors Degree at UC Santa Cruz. She is very passionate about learning herself and can often be caught reading to improve herself or watching documentaries after her kids have gone to bed. Her three girls, all in elementary school, keep her young at heart and up to date on what motivates kids.
Grace Trout, Entertainment Ranger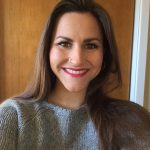 Hello! My name is Goofy Grace!I have been working at Adventures in Writing Camp since 2015. I come back every summer because AIW has an awesome team! I love to create a safe and fun learning environment for each student. I think it is so important to encourage kids, and remind them that they are special. Fun Facts: I love gummy bears and roller skating!
Alyssa Lopez, Adventure Guide (Counselor)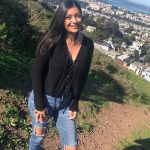 Alyssa is currently going into her 3rd year at California State University of East Bay. She is a Sociology major, who would like to one day become a children's counselor. Alyssa enjoys the outdoors, and anything adventurous. On her free time you will usually find her spending time with her friends and family. She loves working with children and is so excited to meet everyone this summer!
Erika Garcia-Angeles, Adventure Guide (Counselor)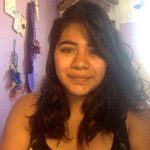 my name is Erika Garcia and I am supper cool so cool in fact I memorized a lot of Disney songs. ask me about any Disney song and I will most likely know it!! I love to read stories about adventure and my favorite game is heads up so lets play in our free time. I also have a pet hamster named Charlie. when I'm not with amazing kids I will be watching Hercules with my brother. I an also I a current student at San Jose State University with my major being Psychology. I love to learn although I am an auditory learn which means I learn by listening ( so i'm a good listener tell me all of your stories and secrets). its summer now, so lets have fun this summer and learn about amazing writing skills!!
Dravin Ramirez, Adventure Guide (Counselor)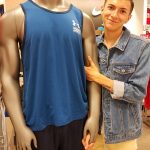 Dravin just recently graduated from Lincoln High School. He studied drama for four and a half years. Attending San Jose City College in the fall to study cosmetology. He loves hanging out, having fun, music, and lots of dancing.
Kalkidan Worku, Adventure Guide (Counselor)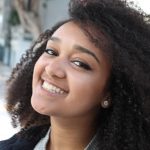 Kalkidan is a high school graduate that will be attending UC Santa Barbara in the fall majoring in biology! She has experience working with kids in summer camps in Ethiopia, and she has done a lot of volunteer work with children. Kalkidan hopes to help kids learn and love to write while having fun this summer!
Linda Poteat, eBook Ranger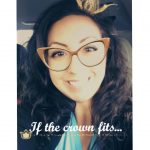 Linda has been an educator for 12 years. She loves teaching and inspiring her students. Her favorite subject to teach is Language Arts. Linda recently became an Apple teacher and enjoys using technology in the classroom. She is looking forward to a fun summer teaching at Adventures in Writing Camp.
Kelly Higashi, eBook Ranger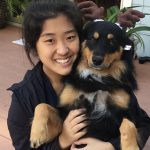 Hi my name is Kelly Higashi!
I recently graduated from San Jose State University with my Multiple Subject Teaching Credential and a Master's in Education. I have been working with children throughout my career in after school programs, summer camps, and in the classroom. My favorite subject to teach is writing, so I am very excited to spend my summer helping children write at AIW camp!
In my down time, I enjoy reading, baking cookies, and hanging out with my dog.
Cassie Gallo, Secretary of Shenanigans
This will be Cassie's third year at Adventures in Writing Camp. She loves getting to meet new kids and help them on their journey to become better writers, as well as joining in on the fun games. You can often see her making a fool of herself playing Screaming Lemurs or Kangaroo Hop.
Jose Arriaga, Supervised Play Supervisor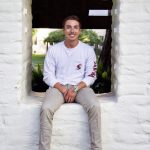 Hi! My name is Jose and I'm a teacher to be studying at Santa Clara University! Yo soy Mexicano! I love the outdoors, spending time with my loved ones- especially my pup, and I consider myself a professional napper. My favorite color is grey, but my personality is gold! Get to know me! I'm sure well get along just fine!
Brianne Rouleau, Supervised Play Scout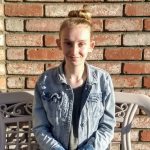 Hi, my name is Brianne! I have just finished my first year at college, where I am studying to become a math teacher. In my free time, I love learning sign language and playing board games, but my absolute favorite thing to do is to read!
Violet Nguyen, Supervised Play Scout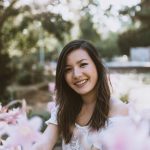 Violet is a huge cat lover and also enjoys nature and science. She loves meeting new people and drinking milk tea! She aspires to be a nurse midwife in the future and loves babies and kids!