Saratoga | 07/09/2018-07/20/2018
Saratoga Elementary


PRICING (2-WEEKS)
Note: All prices shown are for TWO-WEEKS of camp.
$859 Tuition
Tuition includes all instruction, activities and materials. It also includes two camp t-shirts, which should be worn daily. Lunch is NOT included.
Add-Ons
$70 – Morning Supervised Play (8am – 9am)
$140 – Afternoon Supervised Play (3pm – 6pm)
$100 – Daily Lunch & Snack
$6 – Extra camp t-shirt (2 shirts are included with your registration)
$6 – Extra camp CD (1 CD is included for each child registered)
Discounts
Family Discount:
$20 off per camper for 2 members of the same family
$30 off per camper for 3 members of the same family
$40 off per camper for 4 members of the same family – please contact us to register 4 or more members of the same immediate family
14592 Oak Street, Saratoga, CA 95070
07/09/2018 – 07/20/2018 (M-F, 9am – 3pm)

Supervised play available 8am-9am and 3pm-6pm for an additional charge.
Adventures in Writing Camp is excited to return to Saratoga Elementary this summer with all new curriculum! This location will have first grade, elementary, and middle school programs! Our team of credentialed teachers, musicians and college students is ready to help new campers build confidence and fall in love with writing, and help returning campers continue to develop as writers!
Space available in 1st grade!
Space available in 2nd grade!
Space available in 3rd grade!
Space available in 4th grade!
Space available in 5th grade!
6th Grade is FULL for this camp!
Click HERE to be added to the waitlist.
Only 1 space remaining in 7th grade!
8th Grade is FULL for this camp!
Click HERE to be added to the waitlist.


Camp Staff
MEET THE TEAM
Grace Trout, Site Administrator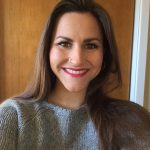 Hello! My name is Goofy Grace!I have been working at Adventures in Writing Camp since 2015. I come back every summer because AIW has an awesome team! I love to create a safe and fun learning environment for each student. I think it is so important to encourage kids, and remind them that they are special. Fun Facts: I love gummy bears and roller skating!
Saramma Philip, Writing Ranger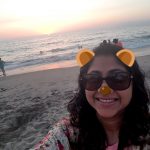 This will be Saramma's second summer teaching at AIW Camp. She loves the many different, creative, stories she has seen students create during camp. Saramma has been an elementary school teacher for over seven years, and she loves it! Seeing students get inspired, and being inspired by them in return, gives her great joy.
Zoe Bader, Entertainment Ranger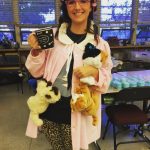 Zoe Bader is an eccentric and zany third grade teacher, who can usually be found with a ukulele or guitar in her hand. Zoe loves creating and singing songs about different subjects in school. You are likely to find her students out of the seats sing and dancing to songs about rounding, writing, and Space!
Zoe received her undergrad degree in arts education at UCLA, and went on to receive her Masters in Education at Loyola Marymount University. She loves teaching through different art forms, and she strives to teach everyday through the arts.
She is so excited to join the Adventures in Writing Team this year. She cannot wait to teach students how to sing, rap, act, and dance to their writing.
Kalkidan Worku, Adventure Guide (Counselor)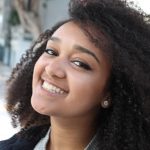 Kalkidan is a high school graduate that will be attending UC Santa Barbara in the fall majoring in biology! She has experience working with kids in summer camps in Ethiopia, and she has done a lot of volunteer work with children. Kalkidan hopes to help kids learn and love to write while having fun this summer!
Siddhi Desai, Adventure Guide (Counselor)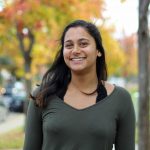 Siddhi is a freshman in college and loves going on adventures and being outdoors! When she isn't spending time with her friends and family she likes volunteering and being an active part of the community.
Alyssa Lopez, Adventure Guide (Counselor)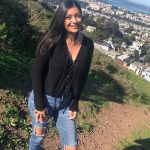 Alyssa is currently going into her 3rd year at California State University of East Bay. She is a Sociology major, who would like to one day become a children's counselor. Alyssa enjoys the outdoors, and anything adventurous. On her free time you will usually find her spending time with her friends and family. She loves working with children and is so excited to meet everyone this summer!
Dravin Ramirez, Adventure Guide (Counselor)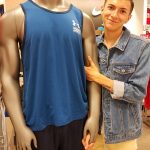 Dravin just recently graduated from Lincoln High School. He studied drama for four and a half years. Attending San Jose City College in the fall to study cosmetology. He loves hanging out, having fun, music, and lots of dancing.
Aishwarya Mehra, Adventure Guide (Counselor)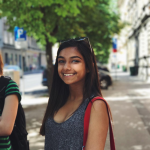 This will be Aishwarya's second year as an Adventure Guide. She just finished her first year at the University of Illinois, where she has been pursuing a degree in Applied Math. She loves being surrounded by corn fields but misses being in close proximity to Trader Joe's and Whole Foods. She is excited to finish off the summer by combining two of her favorite things: kids and teaching! Aishwarya has spent the last three years tutoring kids in math and loves to spend time with kids and help them learn. A few of Aishwarya's favorite books are: Pride and Prejudice, Atonement, and Digital Fortress. Her favorite author is Jane Austen. Aishwarya can often be found engrossed in a good book or practicing the Bassoon and Piano, as she has a great passion for music. She can't wait to meet everyone!
Violet Nguyen, Adventure Guide (Counselor)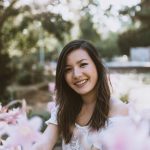 Violet is a huge cat lover and also enjoys nature and science. She loves meeting new people and drinking milk tea! She aspires to be a nurse midwife in the future and loves babies and kids!
Margaret Rockdale, eBook Ranger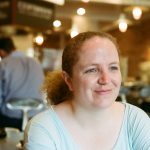 Margaret Rockdale is extremely excited to be working for the second time at Adventures in Writing Camp this summer! She is currently working as an elementary school teacher in the South Bay near Los Gatos, CA. She recently received her multiple subject teaching credential from San Jose State University. In the past, she has worked at various summer camps and after school programs, but she is really looking forward to sharing her love of writing with others. Margaret loves to write almost as much as she loves to talk!
Kessie Huang, Secretary of Shenanigans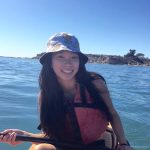 Kessie is a student majoring in political science at the University of California, Santa Barbara, where she reads and writes constantly. During her free time, Kessie likes hiking, going to the beach, and watching baseball. Kessie is a die hard San Francisco Giants fan, and once sat in the rain for nearly two hours in the ballpark to watch them play.