Cupertino North | 06/18/2018-06/29/2018
Stevens Creek Elementary


PRICING (2-WEEKS)
Note: All prices shown are for TWO-WEEKS of camp.
$859 Tuition
Tuition includes all instruction, activities and materials. It also includes two camp t-shirts, which should be worn daily. Lunch is NOT included.
Add-Ons
$70 – Morning Supervised Play (8am – 9am)
$140 – Afternoon Supervised Play (3pm – 6pm)
$100 – Daily Lunch & Snack
$6 – Extra camp t-shirt (2 shirts are included with your registration)
$6 – Extra camp CD (1 CD is included for each child registered)
Discounts
Family Discount:
$20 off per camper for 2 members of the same family
$30 off per camper for 3 members of the same family
$40 off per camper for 4 members of the same family – please contact us to register 4 or more members of the same immediate family
10300 Ainsworth Drive, Cupertino, CA 95014
06/18/2018 – 06/29/2018 (M-F, 9am – 3pm)

Supervised play available 8am-9am and 3pm-6pm for an additional charge.
Adventures in Writing Camp is excited to return to Steven's Creek Elementary this summer with all new curriculum! This location will have first grade, elementary, and middle school programs! Our team of credentialed teachers, musicians and college students is ready to help new campers build confidence and fall in love with writing, and help returning campers continue to develop as writers!
Only 5 spaces remaining in 1st grade!
Only 1 space remaining in 2nd grade!
Only 1 space remaining in 3rd grade!
4th Grade is FULL for this camp!
Click HERE to be added to the waitlist.
5th Grade is FULL for this camp!
Click HERE to be added to the waitlist.
Only 3 spaces remaining in 6th grade!
Space available in 7th grade!
Only 5 spaces remaining in 8th grade!


Camp Staff
MEET THE TEAM
Wileen Chen, Site Administrator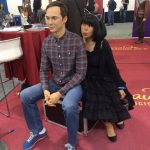 Wileen is excited to return to Adventures in Writing Camp for her third year as a Site Administrator! She is looking forward to seeing familiar faces this year. Currently, Wileen is attending SF State for her Masters in Elementary Education. When Wileen isn't at school, she likes to go to go on hikes, bake cookies, practice yoga, and work in her garden.
Susanne Overby, Writing Ranger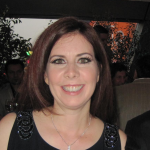 Hello! My name is Susanne Overby and I am thrilled to join the Adventures in Writing Camp as a Writing Ranger this summer. I started my teaching career in San Jose Unified, as a bi-lingual Spanish Kindergarten teacher, but I have experience teaching all grades from Kindergarten to 5th Grade. My most recent teaching experience has been at Cupertino Unified School District in Cupertino, CA. In the past I have worked as a Reading and Writing teacher at First Focus Learning Center in Mountain View, CA. I was born and raised in Cupertino, California, where I attended Regnart Elementary School, Kennedy Middle School and Monta Vista High School. I earned a Bachelor of Arts Degree in Liberal Studies at California Polytechnic University (Go Mustangs!) in San Luis Obispo, CA and I earned a Multiple Subject Teaching Credential at San Jose State University. I believe in creating a child centered, positive learning environment that focuses on building a child's self esteem and confidence through encouragement, and consistency. I love hiking, reading, gardening and spending time with my family and friends.
Dorothy Lin, Writing Ranger (1st Grade)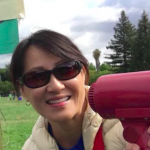 This is Dorothy's first year teaching at AIW, but she's been teaching since she was 8 years old – teaching her siblings every summer, that is !! Her love for children and teaching is evident as she found her career in the field of education. Dorothy has taught all the primary grades with the Cupertino Union School District for over 20 years now. She is so excited to help students realize the power of words and can't wait to share her enthusiasm and inspiration with the campers. When she's not teaching, Dorothy loves to spend time with her family, hiking, reading, trying out new recipes, and learning new things - whatever that may be !!!
Veronica Talton, Entertainment Ranger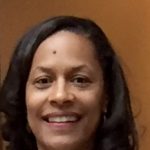 Veronica is new to Adventures In Writing Camp and hails from the east coast. She brings over twenty years of experience as a music educator and teacher leader in grades K-8. Veronica holds a Bachelor of Arts and a Master's of Science in Music and prefers working in summer camps which have a focus on literacy for children. An avid reader, Veronica enjoys singing, science fiction, roller coasters and Phineas & Ferb episodes ("Hey, where's Perry?"). Veronica looks forward to joining the AIW family and bringing her passion for education and advocacy to those she encounters.
Aishwarya Mehra, Adventure Guide (Counselor)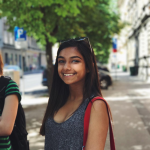 This will be Aishwarya's second year as an Adventure Guide. She just finished her first year at the University of Illinois, where she has been pursuing a degree in Applied Math. She loves being surrounded by corn fields but misses being in close proximity to Trader Joe's and Whole Foods. She is excited to finish off the summer by combining two of her favorite things: kids and teaching! Aishwarya has spent the last three years tutoring kids in math and loves to spend time with kids and help them learn. A few of Aishwarya's favorite books are: Pride and Prejudice, Atonement, and Digital Fortress. Her favorite author is Jane Austen. Aishwarya can often be found engrossed in a good book or practicing the Bassoon and Piano, as she has a great passion for music. She can't wait to meet everyone!
Siddhi Desai, Adventure Guide (Counselor)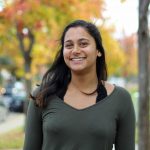 Siddhi is a freshman in college and loves going on adventures and being outdoors! When she isn't spending time with her friends and family she likes volunteering and being an active part of the community.
Kessie Huang, Adventure Guide (Counselor)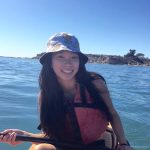 Kessie is a student majoring in political science at the University of California, Santa Barbara, where she reads and writes constantly. During her free time, Kessie likes hiking, going to the beach, and watching baseball. Kessie is a die hard San Francisco Giants fan, and once sat in the rain for nearly two hours in the ballpark to watch them play.
Susan Vang, Adventure Guide (Counselor)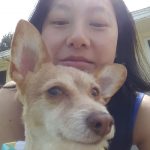 My name is Susan Vang, and I am an Adventure Guide. In my photo is a furry family member named Potato. I am currently applying for graduate school with a focus on Education. My career goal is to teach Mathematics. I am known for my energetic and optimistic attitude, which I definitely plan on bringing to my adventures with the campers! I have my bags packed and I am ready to explore the world of writing with an open-mind.
Audrey Poon, Adventure Guide (Counselor)
Audrey Poon is a high school student who loves learning about science and most of all, have fun. She also likes expressing herself with her creativity. She enjoys drawing, painting, sculpting and most of all, wood working. When she was younger she played a lot of sports like: soccer, swimming, tennis, basketball, and gymnastics.
Henry Cooper, Secretary of Shenanigans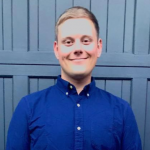 Henry Cooper loves to read and make corny jokes! He always tries put a fun spin on learning by making silly jokes or thinking of new fun activities for kids to play. You should always be smiling and having fun in Henry's classroom! Growing up, Henry spent most of his time playing sports. He loves to play or watch almost any sport, but his favorites are baseball, basketball, football, soccer and tennis. Henry also loves to spend time playing with his pets. He has a big dog named Marshall and a lazy cat named Brownie. Henry just graduated from Marquette University, where he has degrees in both Secondary Education and History.