Albany | 07/09/2018-07/20/2018
Marin Elementary


PRICING (2-WEEKS)
Note: All prices shown are for TWO-WEEKS of camp.
$819 Tuition
Tuition includes all instruction, activities and materials. It also includes two camp t-shirts, which should be worn daily. Lunch is NOT included.
Add-Ons
$70 – Morning Supervised Play (8am – 9am)
$140 – Afternoon Supervised Play (3pm – 6pm)
$100 – Daily Lunch & Snack
$6 – Extra camp t-shirt (2 shirts are included with your registration)
$6 – Extra camp CD (1 CD is included for each child registered)
Discounts
Family Discount:
$20 off per camper for 2 members of the same family
$30 off per camper for 3 members of the same family
$40 off per camper for 4 members of the same family – please contact us to register 4 or more members of the same immediate family
1001 Santa Fe Avenue, Albany, CA 94706
07/09/2018 – 07/20/2018 (M-F, 9am – 3pm)

Supervised play available 8am-9am and 3pm-6pm for an additional charge.
Adventures in Writing Camp is excited to come to Cornell Elementary this summer with all new curriculum! This location will have first grade, elementary, and middle school programs! Our team of credentialed teachers, musicians and college students is ready to help new campers build confidence and fall in love with writing, and help returning campers continue to develop as writers!
Space available in 1st grade!
Space available in 2nd grade!
Space available in 3rd grade!
Space available in 4th grade!
Space available in 5th grade!
Space available in 6th grade!
Space available in 7th grade!
Only 5 spaces remaining in 8th grade!


Camp Staff
MEET THE TEAM
Sunny Dawn Shiner, Site Administrator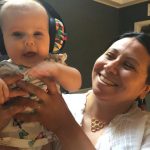 Sunny has been a proud parent and educator for over 12 years! When she was in school her favorite thing to do was writing! She was in Book Club and now even enjoys blogging. Sunny and her oldest teenage daughter enjoy reading each other's published stories. Her youngest daughter is 2 years old and is learning to love books like the rest of the family. Sunny is so excited to be a part of leading Albany Adventures in Writing Camp and she can't wait to see the campers' amazing ideas! When she is not spending time writing or engaging in education, Sunny loves snowboarding in the winter and camping in the summer. Sunny's favorite place to camp is near the Redwoods and she can't wait to meet the campers this summer!
Shayna Citrenbaum, Writing Ranger (Middle School)
Rachel Stacy, Entertainment Ranger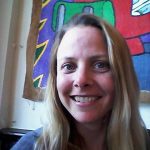 Rachel is a former staff writer for daily newspapers, including the San Mateo County Times, the Hayward Daily Review and the Oakland Tribune. She has also written and produced pieces for KQED public radio, and her plays were 2nd choice audience and critics favorites at the Fringe of Marin One-Act Play Festival. She has directed after-school academic programs on the Peninsula, substituted in Oakland public schools and tutored students of all ages at Laney College. She teaches beginning piano, ukulele, guitar and plays fiddle. She loves writing her own songs and jamming with other musicians. She has a degree in English Literature from the University of Maryland. Rachel writes to relive her experiences, understand them and create new ones. She has also been a Writing Ranger and Site Administrator with Adventures in Writing Camp. She is excited to be a part of infusing the joy of writing and storytelling with campers!
Jessica Gruenstein, Adventure Guide (Counselor)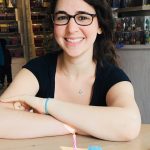 Jessica Gruenstein is so excited to be joining the AIW team! She recently graduated from Columbia University with a double-major in Psychology and Creative Writing, and is moving to the Bay Area to become a full-time preschool teacher. When not hanging with kids, Jessica can be found painting, cooking, or making up silly dance moves.Jessica's experience with kids includes the Barnard Toddler Center, Hampton Country Day Camp, play therapy at Mount Sinai, and mentorship at Read Ahead. She also interned at the Town School, where she developed and taught a Psychoeducational Art class called "Art and Your Brain." She is especially interested in how children think, and she is pretty set on becoming a child psychologist. However, she wants to take some time before grad school, to play with children in a more relaxed setting, run through the grass, and pet as many dogs as possible. Jessica can't wait to meet you all, and is looking forward to a great time at camp!
Fordy Shoor, Secretary of Shenanigans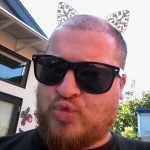 Fordy is excited to bring another summer of shenanigans back to AIW camp. He is a double English degree holder, with a B.A. from UC Berkeley and an M.A. from CSU East Bay. He works as an academic coach at the College Link Program with adult students on the ASD spectrum, and as an Extended Daycare Assistant at Black Pine Circle School in Berkeley. As a writer, he finds the small stuff most challenging, such as the finding the right word and drafting (I mean revising. No, changing. Actually, I meant drafting. Yes, that's it! Drafting); his interests lie in short fiction, poetry, and essays. He has facilitated writing workshops and acted as an editor on literary magazines. In his free time, Fordy adores being with his cats, his bass guitars, friends, garden, kitchen, concerts and books. He's passionate about both creative writing and literacy, and proud to be contributing to the summer retention rate for young learners.
Matthew Markavage, Supervised Play Supervisor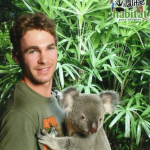 I attended college at the University of Redlands where I studied Biology, Ecology and Chemistry. I received my B.S. degree in Environmental Science. I have a life-long passion for marine science, Environmental animal and biology science as well as teaching and working with youth. I have worked in animal care, as a Biologist and as a teacher/mentor. Some of the cool animals I have cared for include lemurs, snakes, raptors, and sea lions (California and Stellar Seal lions). I also had the opportunity to handle a Burmese python. I love to learn and I enjoy being active sports and the great outdoors.
GILLIAN DAVIS, Supervised Play Scout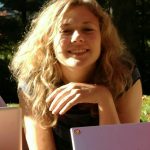 Hi campers! My name is Gillian, and I'm so excited to hang out with you this summer after you work hard at AIW Camp! I am a Child Study and Human Development major at Tufts University, all the way on the other side of the country in Boston, Massachusetts. I grew up in France, 9000 kilometers... I mean, ahum, 5600 miles away from the Bay Area, and as a stereotypical French girl I am in love with baguettes and cheese. I believe that fun and adventure make life worth living, and that our time together will be amazing and enriching for all of us! In my time off from school and work, I love hiking, petting dogs and drinking coffee. And of course, I always carry a book with me, but around here, that goes without saying.
Staff to be announced soon!