Redwood City | 07/23/2018-08/03/2018
North Star Academy


PRICING (2-WEEKS)
Note: All prices shown are for TWO-WEEKS of camp.
$859 Tuition
Tuition includes all instruction, activities and materials. It also includes two camp t-shirts, which should be worn daily. Lunch is NOT included.
Add-Ons
$70 – Morning Supervised Play (8am – 9am)
$140 – Afternoon Supervised Play (3pm – 6pm)
$100 – Daily Lunch & Snack
$6 – Extra camp t-shirt (2 shirts are included with your registration)
$6 – Extra camp CD (1 CD is included for each child registered)
Discounts
Family Discount:
$20 off per camper for 2 members of the same family
$30 off per camper for 3 members of the same family
$40 off per camper for 4 members of the same family – please contact us to register 4 or more members of the same immediate family
400 Duane Street, Redwood City, CA 94062
07/23/2018 – 08/03/2018 (M-F, 9am – 3pm)

Supervised play available 8am-9am and 3pm-6pm for an additional charge.
Adventures in Writing Camp is excited to return to North Star Academy this summer with all new curriculum! This location will have first grade, elementary, and middle school programs! Our team of credentialed teachers, musicians and college students is ready to help new campers build confidence and fall in love with writing, and help returning campers continue to develop as writers!
Space available in 1st grade!
Space available in 2nd grade!
Space available in 3rd grade!
Space available in 4th grade!
Space available in 5th grade!
Only 2 spaces remaining in 6th grade!
Only 1 space remaining in 7th grade!
Only 4 spaces remaining in 8th grade!


Camp Staff
MEET THE TEAM
Elizabeth Casey, Site Administrator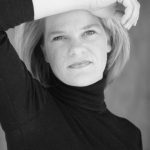 Liz is actually a chameleon who reads and acts. She specializes in matching her surroundings. As an actress and theatre major, she includes any dramatic elements whenever and wherever possible into her teaching. Her curiosity is piqued to begin teaching with Adventures in Writing Camp. She has recently returned to the Bay Area from SoCal and is ready to begin acclimating! This is her 11th year teaching and is excited to work with fellow adventurers and mini-adventurers in creating new books and dreaming new dreams!
Cynthia Starborn, Writing Ranger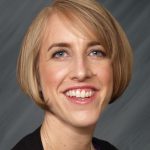 Cynthia Starborn is a life-long teacher and creative writer. She has taught all ages from preschool to high school, in both public and private school settings, and particularly loves working with elementary-age students. Her favorite subject to teach is, of course, creative writing! Cynthia started writing stories and poems at the age of five, and has been published in the anthology "365 Moments of Grace" (2016), as well as the anthology "365 Life Shifts" (2017) and "Goodness Abounds" (2017). Cynthia loves helping students to express their unique voice through writing, and she is excited to support campers in having many magical "Adventures in Writing" this summer.
Eric Waxman, Writing Ranger
Krista Stratton, Writing Ranger (1st Grade)
Keely O'Loughlin Camp, Entertainment Ranger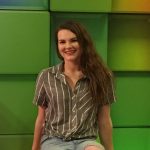 A new addition to the AIW Camp family is Adventure Guide, Keely Camp, and she is ready to make sure this summer is a blast! She is a child psychology student working towards her bachelors degree. When she is not studying, Keely works as a behavior therapist in the Bay Area with children who love adventures just as much as her. She also loves reading, hiking/being outdoors, basketball, and dogs of course!
Madeline Casey, Adventure Guide (Counselor)
Eric Whitson, Adventure Guide (Counselor)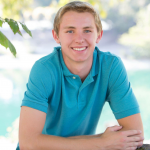 This is Eric's second summer with Adventures in Writing Camp, and he's so excited to share his enthusiasm for creativity and writing with the campers again!
He loves to play basketball, solve math problems, read and write!
Growing up, Eric wrote and illustrated books of his own and also made films. In high school, he took ceramics and glassblowing classes.
Eric is creative, funny and loves to laugh and have fun! When he isn't reading or inspiring readers and writers, he is studying to earn a Bachelor's Degree in Computer Science.
Eric is looking forward to another awesome summer of creativity, fun, learning and writing!
Juliana Aleixo, Adventure Guide (Counselor)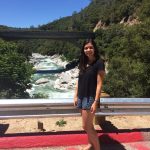 Juliana is an outgoing person, and is always open to new ideas and adventures! She enjoys learning and teaching new games of any and every sort. Juliana's main goal at Adventures in Writing Camp is to teach kids in a fun and creative way, and to pass on a positive attitude!
Evan Smith, Adventure Guide (Counselor)
Christopher Cardaris, Adventure Guide (Counselor)
Michelle Cruz, Adventure Guide (Counselor)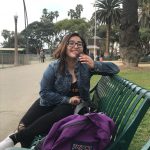 Hello, my name is Michelle Cruz and I will be an adventure guide and work hard to bring the creative side of your children while they learn in a safe environment.
I am currently going to attend my second year at the University of California Irvine as a Public Health Policy major. College is stressful but coming home to my family is what I love and that includes all cousins and nephews I have to babysit. Being one of the oldest brings me to becoming a positive role model which is why giving back to them in ways such as reading them a book, taking them to the park and be the pirate of their imaginary ship, or simply coloring a book is very impactful. I also had experience in volunteering my time to help 3rd graders improve their reading skills and taking the time out of my day to bring a smile to a child and help them learn is very important for me because I care about their future.
Well now if you want to know a little more about what I do, here it is. Sports is something I enjoy but my passion falls in volleyball. I spend my spare time going out to the beach and relax while reading a book or my favorite go to the park and have a cute picnic. While I dedicate most of my time to school self-care is something I take seriously, therefore, having fun and let myself become carefree is something I do a lot.
Louisa Lee, eBook Ranger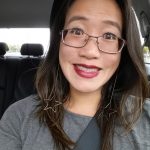 Louisa is ecstatic to return as a teacher at Adventures in Writing Camp! One of her passions is creative writing and she hopes to instill her love for writing in others! Louisa has a background in Special Education. She has worked in Special Day Classes for over eight years! Last year she graduated with a Master's of Special Education from Notre Dame de Namur University in Belmont, California. During her teaching internship she transformed an empty classroom into a fully equipped Special Day Class at a Title 1 school in Daly City, California. See the video here: https://youtu.be/4JxKQkQMgoY. In the fall, Louisa will be teaching at Forest Hill Elementary School in Campbell, CA. In her free time she enjoys hiking and being a dog mom!
Victoria Rose Casey, Secretary of Shenanigans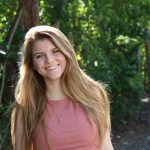 I am a student at Arcadia University in Glenside, Pennsylvania currently studying Psychology/ Pre- Occupational Therapy. I am also a member of Arcadia Women's Soccer team. I love working with kids and helping them learn within the classroom while also having fun.
Emma Butner, Supervised Play Scout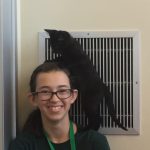 Emma Butner has been published in various places, but when she's not found writing, she is curled up with either her cat or dog reading an intriguing book. Reading is not her only interest, for after school she can also be found on the track throwing herself over hurdles or playing volleyball on a court nearby. As one of five children, she finds herself constantly engaged in a variety of activities, however a favorite of the family is playing numerous hours of board and card games, specifically sorry or Quiddler.