Redwood City | 07/23/2018-08/03/2018
North Star Academy


PRICING
$769 Early Registration Price ($799 after 03/30/2018)
Tuition includes all instruction, activities and materials. It also includes two camp t-shirts, which should be worn daily. Lunch is NOT included.
Add-Ons
$70 – Morning Supervised Play (8am – 9am)
$140 – Afternoon Supervised Play (3pm – 6pm)
$100 – Daily Lunch & Snack
$6 – Extra camp t-shirt (2 shirts are included with your registration)
$6 – Extra camp CD (1 CD is included for each child registered)
Discounts
Family Discount:
$20 off per camper for 2 members of the same family
$30 off per camper for 3 members of the same family
$40 off per camper for 4 members of the same family – please contact us to register 4 or more members of the same immediate family
400 Duane Street, Redwood City, CA 94062
07/23/2018 – 08/03/2018 (M-F, 9am – 3pm)
Supervised play available 8am-9am and 3pm-6pm for an additional charge.
Adventures in Writing Camp is excited to return to North Star Academy this summer with all new curriculum! This location will have first grade, elementary, and middle school programs! Our team of credentialed teachers, musicians and college students is ready to help new campers build confidence and fall in love with writing, and help returning campers continue to develop as writers!
Space available in 1st grade!
Space available in 2nd grade!
Space available in 3rd grade!
Space available in 4th grade!
Space available in 5th grade!
Only 2 spaces remaining in 6th grade!
Space available in 7th grade!
Only 5 spaces remaining in 8th grade!


Camp Staff
MEET THE TEAM
Elizabeth Casey, Site Administrator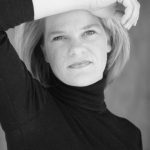 Liz is actually a chameleon who reads and acts. She specializes in matching her surroundings. As an actress and theatre major, she includes any dramatic elements whenever and wherever possible into her teaching. Her curiosity is piqued to begin teaching with Adventures in Writing Camp. She has recently returned to the Bay Area from SoCal and is ready to begin acclimating! This is her 11th year teaching and is excited to work with fellow adventurers and mini-adventurers in creating new books and dreaming new dreams!
Cynthia Starborn, Writing Ranger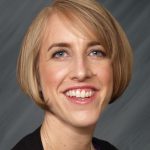 Cynthia Starborn is a life-long teacher and creative writer. She has taught all ages from preschool to high school, in both public and private school settings, and particularly loves working with elementary-age students. Her favorite subject to teach is, of course, creative writing! Cynthia started writing stories and poems at the age of five, and has been published in the anthology "365 Moments of Grace" (2016), as well as the anthology "365 Life Shifts" (2017). Cynthia loves helping students to express their unique voice through writing, and she is excited to support campers in having many magical "Adventures in Writing" this summer.
Eric Whitson, Adventure Guide (Counselor)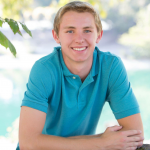 This is Eric's first summer with Adventures in Writing Camp, and he's so excited to share his enthusiasm for creativity and writing with the campers!
Juliana Aleixo, Adventure Guide (Counselor)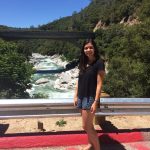 Juliana is an outgoing person, and is always open to new ideas and adventures! She enjoys learning and teaching new games of any and every sort. Juliana's main goal at Adventures in Writing Camp is to teach kids in a fun and creative way, and to pass on a positive attitude!
Keely O'Loughlin Camp, Adventure Guide (Counselor)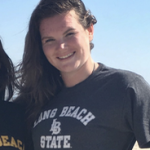 A new addition to the AIW Camp family is Adventure Guide, Keely Camp, and she is ready to make sure this summer is a blast! She is just finishing her Associates Degree in Child Psychology at Foothill College and will be continuing her education at CSU Long Beach in the Fall! When she is not studying, Keely works as a nanny in the Bay Area with many creative children who love adventures just as much as her. She also loves reading, hiking/being outdoors, basketball, and dogs of course!