Danville | 07/09/2018-07/20/2018
Montair Elementary


PRICING (2-WEEKS)
Note: All prices shown are for TWO-WEEKS of camp.
$819 Tuition
Tuition includes all instruction, activities and materials. It also includes two camp t-shirts, which should be worn daily. Lunch is NOT included.
Add-Ons
$70 – Morning Supervised Play (8am – 9am)
$140 – Afternoon Supervised Play (3pm – 6pm)
$100 – Daily Lunch & Snack
$6 – Extra camp t-shirt (2 shirts are included with your registration)
$6 – Extra camp CD (1 CD is included for each child registered)
Discounts
Family Discount:
$20 off per camper for 2 members of the same family
$30 off per camper for 3 members of the same family
$40 off per camper for 4 members of the same family – please contact us to register 4 or more members of the same immediate family
300 Quinterra Lane, Danville, CA 94526
07/09/2018 – 07/20/2018 (M-F, 9am – 3pm)

Supervised play available 8am-9am and 3pm-6pm for an additional charge.
Adventures in Writing Camp is excited to come to Montair Elementary with new curriculum this summer! This location will have first grade, elementary, and middle school programs! Our team of credentialed teachers, musicians and college students is ready to help new campers build confidence and fall in love with writing, and help returning campers continue to develop as writers!
Space available in 1st grade!
Only 4 spaces remaining in 2nd grade!
Only 2 spaces remaining in 3rd grade!
Only 1 space remaining in 4th grade!
Only 5 spaces remaining in 5th grade!
Only 4 spaces remaining in 6th grade!
Space available in 7th grade!
Only 4 spaces remaining in 8th grade!


Camp Staff
MEET THE TEAM
Emily Juarez, Site Administrator
Emily is excited to join the team and add her energy and enthusiasm to the AIW team! Emily has almost a decade of camp experience working for the city of Oakland's recreation centers, with the Museum of Children's Art in Oakland, and a handful of other day and overnight camp programs.
Emily's love of working with kids transcends into the classroom as well. She lived and worked teaching children in Madrid, Spain for three years, and has been teaching 3rd grade in the East Bay for the last 3 years. When she isn't planning lessons and singing camp songs, Emily loves to bike, climb and camp out under the stars!
Amy Smoller, Writing Ranger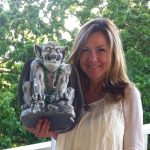 When she first stepped onto the shuttle bus that took her from the US State Department to Marymount University in Arlington, Virginia, little did she know what excitement lay ahead. Although she originally wanted to pursue a teaching career in German, she received her Master's Degree and Multiple Subject Credential in Education and later her Single Subject Social Studies Credential. She has taught nearly every subject and grade in the San Ramon Unified School District for more than 27 years. Fortunately, circuitously, although the German language was no longer being taught in most schools, she did finally get the opportunity to become a tutor. Growing up, her favorite dinosaur was always the Thesaurus. Her passion for teaching writing comes from having professional writers as parents. As thesaurophiles, they imparted the joy and value of finding the perfect word for the perfect moment. Amy often entered her stories in writing contests, and on occasion she even won! Of course, she had many exciting experiences to draw from, including her bit parts in two major Hollywood films while living in Vienna, Austria. Years later, while in graduate school, she was given the honor of presenting her research paper on reading acquisition at the National Reading Conference in Palm Springs. A return AIW Ranger, Amy is a mother of three amazing young men, with a passion for live music, camping and the outdoors, hiking, biking, and travel. She lives in Oakland where she enjoys the beautiful Lake Merritt with its abundance of happy people. Currently, she is busy working on her next project: her plan to take the thesaurus off of the endangered list.
Megan McFarland, Writing Ranger (Middle School)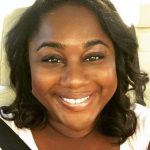 Megan is a huge fan of track and field, HGTV, and traveling. When she's not cheering from the stands, or running through an airport, she's teaching 9th graders how to be stellar students, and giving them all of the information that the need to get into college. Megan received her degree in Psychology from the University of California, Riverside, and her Master's degree from St. Mary's College of California. She started her teaching career as an education specialist in Oakland, California. Now, she teaches high school students in Dublin, where she also coaches discus and shot put. As a former UC Berkeley Explorer camp counselor, Megan developed a love for helping young students transition into elementary school by sharpening their social, and gross motor skills over summer. More recently, she has also taught leadership classes for middle school students for two summers where a game of human hungry hungry hippos became a popular end-of-session activity for the young scholars. Her teaching career has taught her that students love to have fun while learning!
Elizabeth Kumar, Writing Ranger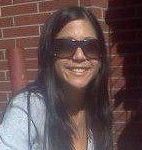 Elizabeth is a local girl born in San Francisco and raised in Danville. She graduated from Cal State University, East Bay where she received her B.A. degree in Psychology and teaching credential. During the school year Elizabeth works in the San Ramon USD and enjoys spending time with her middle school students. Elizabeth enjoys their energy, intellect, and most importantly sense of humor. In her free time away from teaching she enjoys going to sporting events and spending time with friends as well as family. Elizabeth is an avid reader, movie goer, and sports fan. During vacations she enjoys water sports, horseback riding and visiting her family in Australia and Fiji. This summer Elizabeth visited Fiji and loved it. She looks forward to learning all about you this summer!
Kimberly Vowels, Writing Ranger (1st Grade)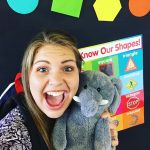 Kimberly has taught TK for two years. She loves reading, writing and teaching others to love reading and writing! Learning should be FUN! She is currently working on finishing her Master's degree in Educational Technology and Design. Her passion is combining technology with academic goals in order to make learning engaging, relevant and fun! When she is not at school, you can find her drinking coffee with friends, hiking, exploring new places or dreaming about new possibilities.
Billy Lawley, Entertainment Ranger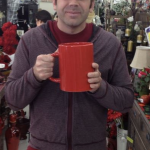 Billy has been a musician for as long as he can remember. He began piano lessons at the age of 5 and began singing at the age of 15. Billy has a wealth of experience teaching young students as a music instructor. He moved from Dallas, Texas in 2012, where he spent five years in the elementary classroom as a music teacher. Since that time, Billy has formed his own music teaching studio in the East Bay and works as a resident Composer with schools throughout the Bay Area with the San Francisco Opera Guild. He is a certified music therapist and is always considering the unique needs of each student, including kids with special needs. Billy is known for being "bodacious" and has an awesome energy that kids love! When not teaching, he sings whenever possible and will be performing with the San Francisco Opera Chorus this summer in Götterdämmerung, the final opera of Wagner's ring cycle. During the winter season, you may very well see him performing as a caroler in full Victorian costume with The Merrie Olde Christmas Carolers!
Chloe Barfod, Adventure Guide (Counselor)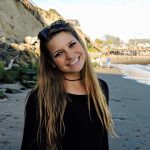 Chloe Barfod, Adventure Guide (Counselor) Chloe loves to have fun and be creative. She is studying education at the University of Oregon to become an elementary school teacher to fulfill her passion for kids! She is always looking for new ways to make learning more fun and enjoyable. She loves to make people laugh and to have a good time. Learning is very important to her, but she also believes that having fun while learning is equally important. Chloe was a dance instructor during her high school years at Dance Connection Performing Arts Center in Concord, which contributed to her passion for teaching children. When she hears music, she can't help but dance!
Shreya Rana, Adventure Guide (Counselor)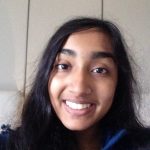 Shreya Rana is so excited to be joining Adventures in Writing Camp as an Adventure Guide! She is a rising freshman at the University of California, Santa Cruz, where she will be majoring in Biochemistry and Molecular Biology. When she is not busy with school, Shreya enjoys reading and trying different foreign foods. She loves the Harry Potter series, and has watched every movie and read every book at least two times each! Shreya has had experience tutoring through mentoring students for science fairs and making complex science concepts fun for kids by engaging them in fun and creative projects! She is looking forward to bringing her passion for tutoring and learning to campers.
Kylie Alberts, Adventure Guide (Counselor)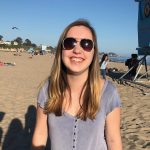 Kylie Alberts is very excited to embark on her first adventure in Adventures in Writing Camp. She is a rising sophomore at Union College where she is majoring in Neuroscience. Kylie loves working with kids and has spent several summers babysitting and teaching kids how to swim on her local swim team. So, she is excited for the many memories she will make this summer at Adventures in Writing Camp. "Adventure is out there!" -Up
Siena Bowen, Adventure Guide (Counselor)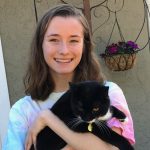 Siena has loved writing since she was little, and pursued her interest in high school by taking an AP Language & Composition course her junior year. She received an 'A' both semesters, and later received the highest score possible on the AP test. As a senior, she took Expository Writing and explored a more creative writing style with projects such as creating her own screenplay (and directing a film for it), writing and illustrating a children's book, and composing an essay about her inspirations. As a recent graduate from Monte Vista High School, she is excited to attend the University of Oregon in the fall to study Environmental Science. Having six years under her belt working on staff at a county-wide 4-H camp and multiple sectional/state 4-H leadership conferences means she loves working with kids, and enjoys dress-up days just as much as they do. She can often be found bribing kids with candy to get them to pick up trash, and sprouts facts about nature and animals like it's nobody's business. She's very excited to join the 2018 AIW Camp Team as an Adventure Guide!
Taylor Cruz, Secretary of Shenanigans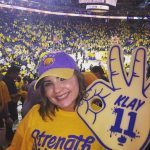 Hello everyone! My name is Taylor Cruz and this is my first summer with the AIW camp! I am born and raised in the Bay Area. I hold a Bachelors degree in Psychology and a Masters degree in Marriage and Family Therapy. I am currently a school counselor at a K-8th school. In my free time, I love to do all outside things, softball, hiking, running, and going to sporting events. I am very excited to join the 2018 AIW Camp as a adventure guide!
Zainab Chaudhry, Supervised Play Scout
Zainab is currently an incoming junior at the Athenian School. She loves to cook, read/write poetry, and sing. She also has a passion for advocacy and social justice, specifically surrounding issues of mental health and racial equity. In addition to having fun with all the kiddos at AIW camp, Zainab will be spending time with her new puppy Lola this summer! She spends a lot of her time playing with her cat, Coco, and can't wait for another furry addition to the family!